A band of brothers from Bengaluru, India have come up with the unique idea of setting up their stylish two wheelers into a BBQ that goes anywhere there are foodies waiting for the treat. Arun Varma and Krishna Kumar Varma along with their two friends, Manogna Chaudary and Syeed Mujeeb came up with the unique idea of turning the iconic Bullet motorcycles into barbeques on wheels. Since they are college going students, so it comes as no surprise that they chose to modify their classic Royal Enfield bullets into BBQ Bullet or should I say BBQ Ride India.
Yes that is the name by which these young guys are branding this idea. Arun got the idea of modifying the bikes into a food treat serving contraptions with a sidecar attached to act as the full blown BBQ. Arun and Krishna fabricated the sidecar at their uncle's workshop by including a gas stove powered by gas cylinder, toolbox to carry chef tools and storage for all the raw meat. All this is good enough to serve around 200 meals for eager foodies around the city.
They are college students by the day, and as the Sun sets down, they turn into budding entrepreneurs selling their lip-smacking treats to people on the streets of this happening city. They sell everything from smoked garlic chicken, barbeque burgers to hot dogs and grilled pineapple wedges. And all the treats are very reasonably priced at INR 100 – INR 200 ($3 – $4 USD). Laos, they serve drinks to gulp down these tasty chomps on a cool evening.
These guys already have three of these BBQ Bullets in their arsenal, and they are well on their way to add more owing to interest from investors. They are also not going to stop at that, as they are also getting orders to create more BBQ Bullets on order from around the country.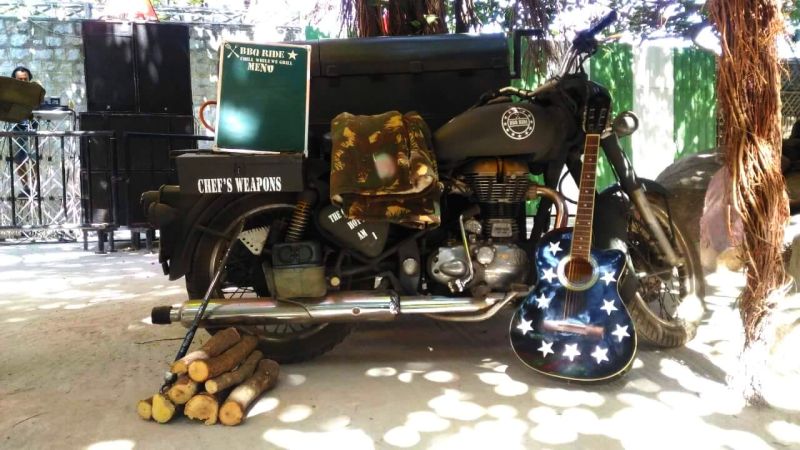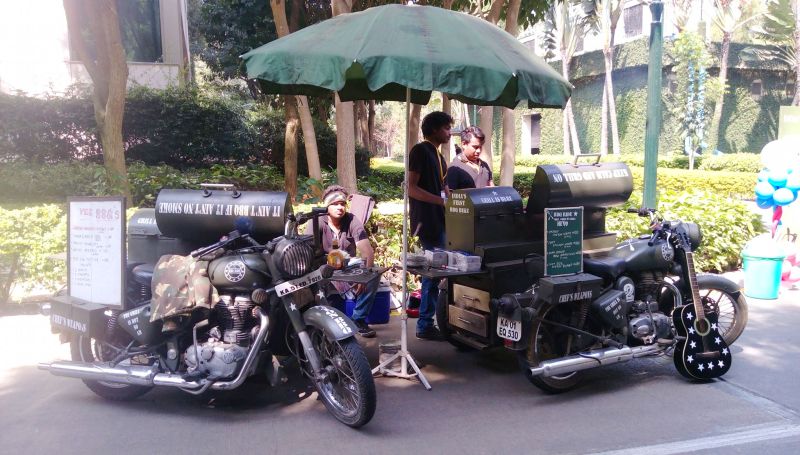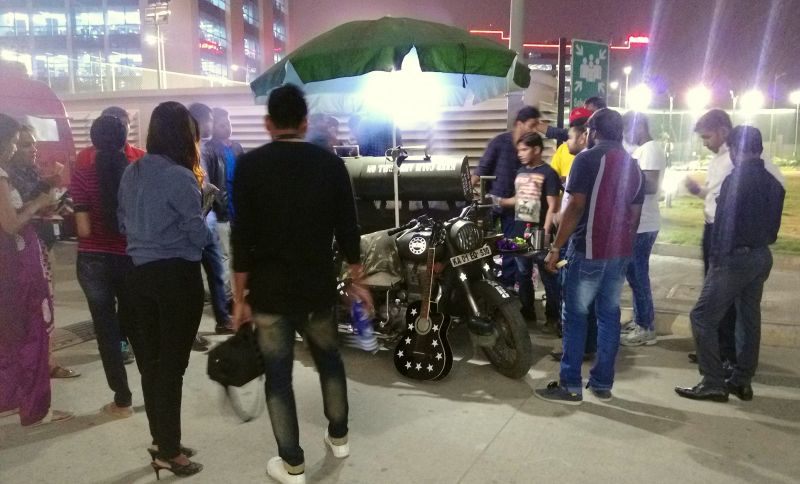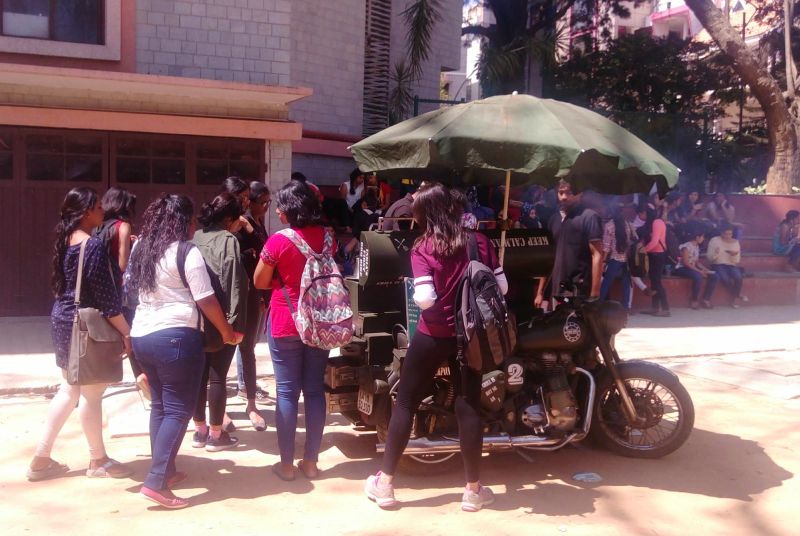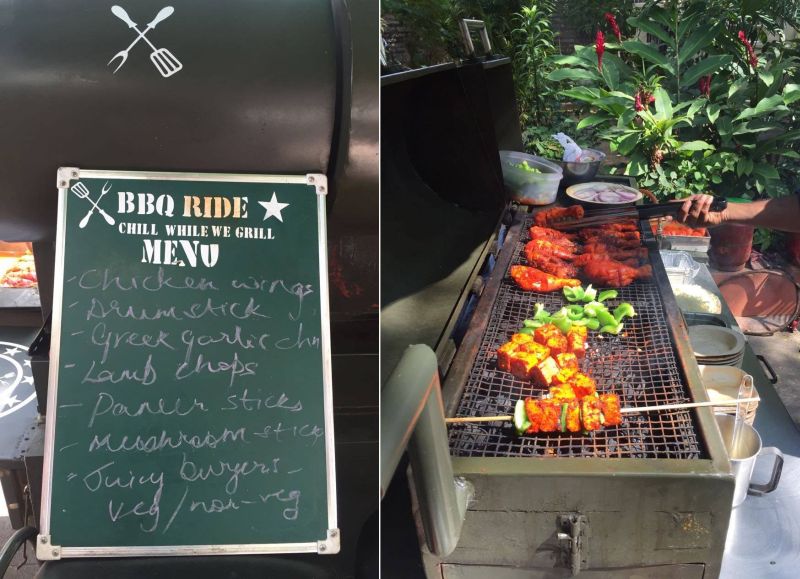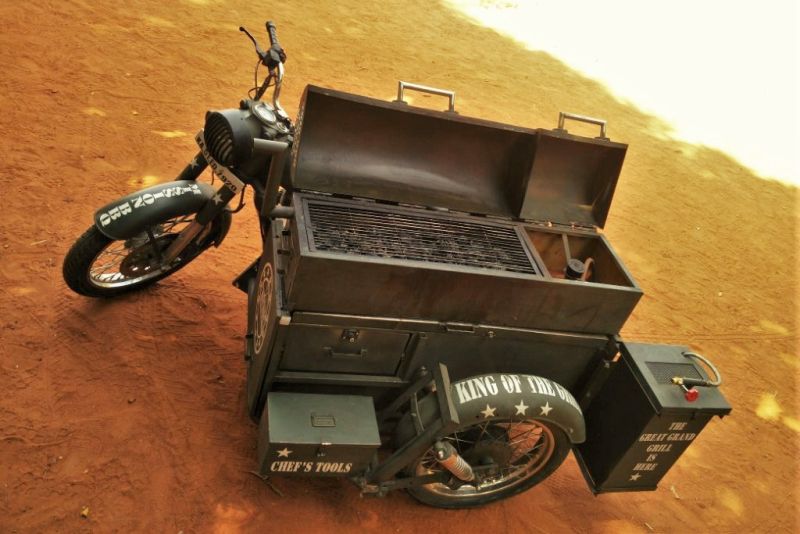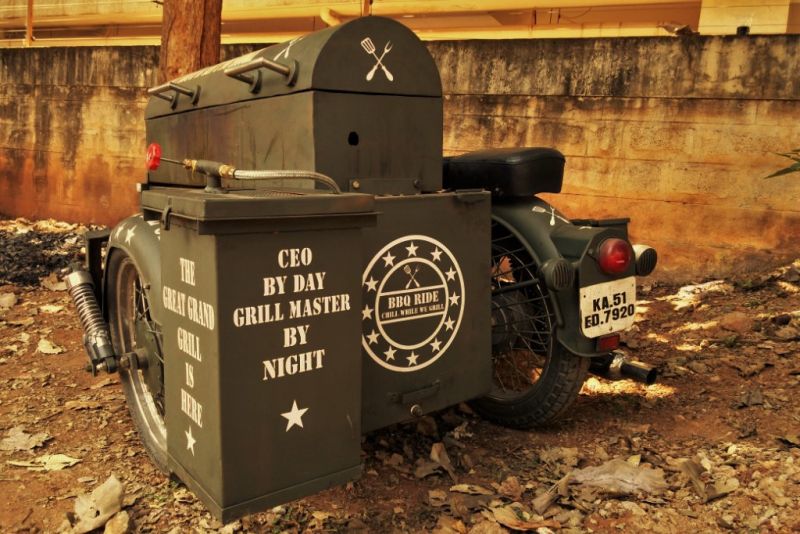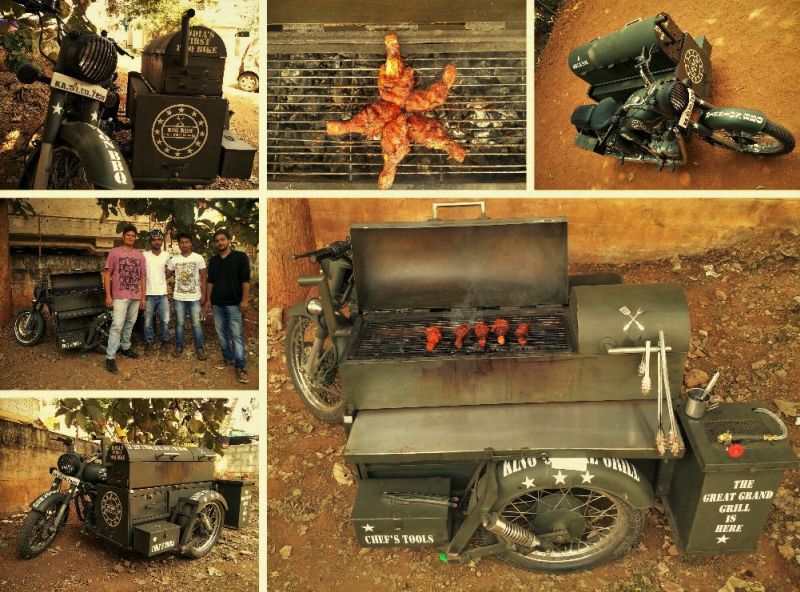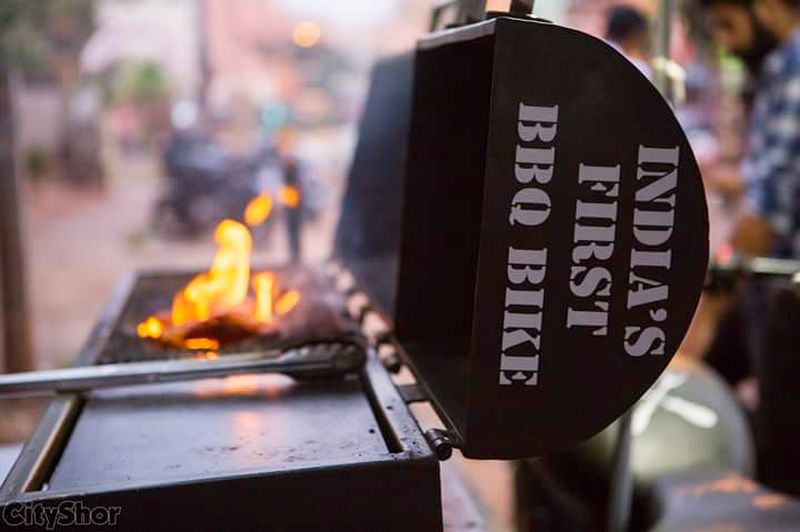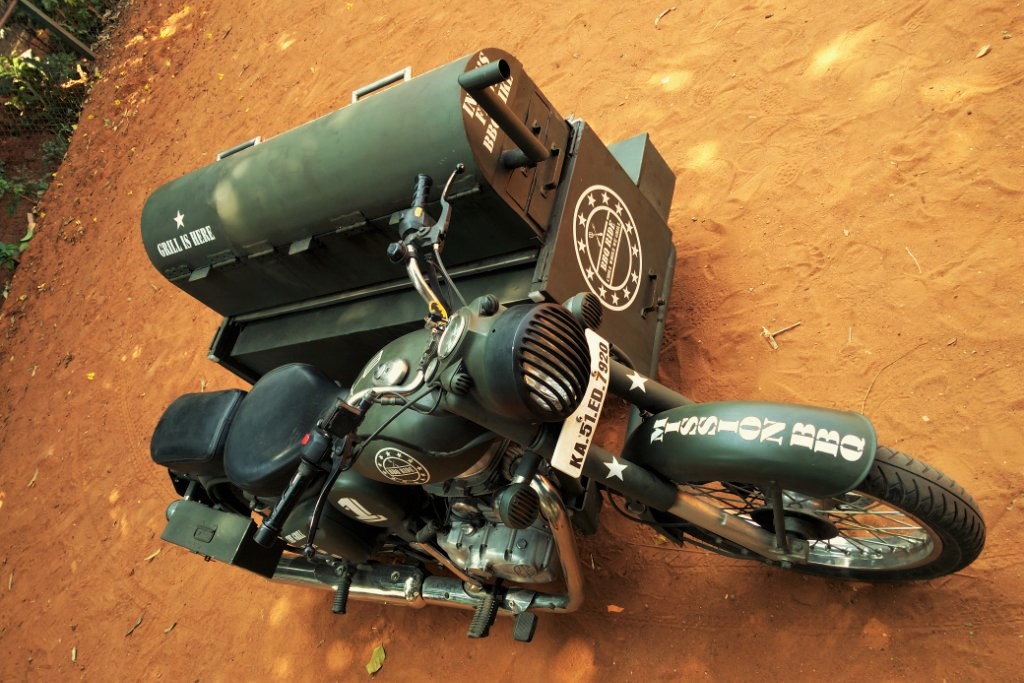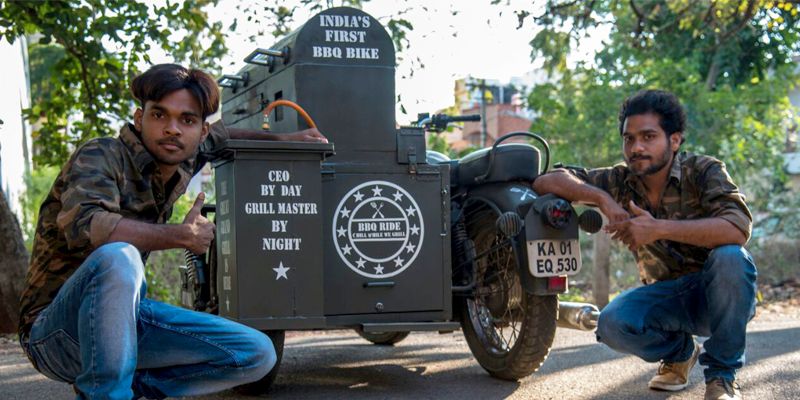 Credit: MotoScribes/YourStory