Harvey-based contemporary craft artist Benjamin Bullins has unveiled his recycled furniture pieces at New Orleans Jazz Fest 2015, one of the finest arts and crafts fairs in the world. Bullins used retired automobile parts to create chic functional art to add industrial-style into any contemporary home.
From old bicycle to damaged car and truck parts, all unique elements are used in the rustic furniture collection to offer practical usage. The collection includes Chevy tailgate sofa, truck ottoman, truck door mirror, industrial coffee table and vintage bicycle console table.
Chevy tailgate sofa is made from a battered Chevy pickup truck tailgate along with cowhide-covered bench on wheels. The vintage bicycle console table is designed from a child's bike and a salvaged rough cut piece of cypress wood is used as tabletop. It can be used as bathroom vanity and basket can be used to hold hand towels and other bathroom accessories.
On the other hand, truck door is used to create full-length mirror and ten-foot-tall driftwood branch is used for support. Furthermore, truck ottoman with comfy cushions and wooden industrial coffee table with trumpet are also designed. These rusty furniture pieces will transform any interior with industrial appearance.
Check out the images given below to find out more about this sturdy furniture collection.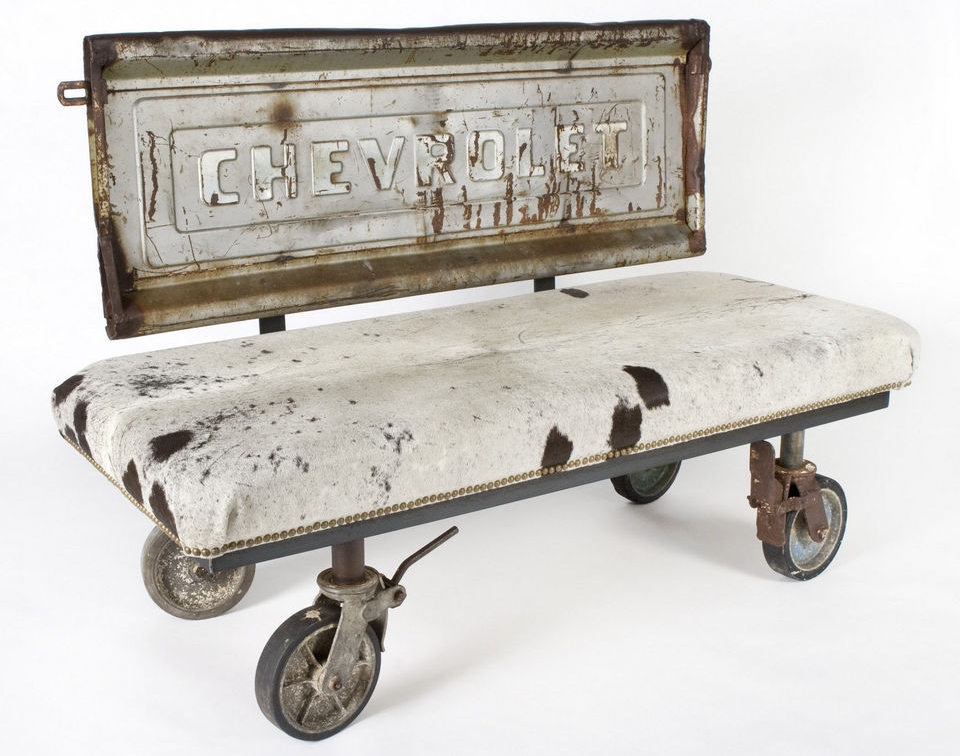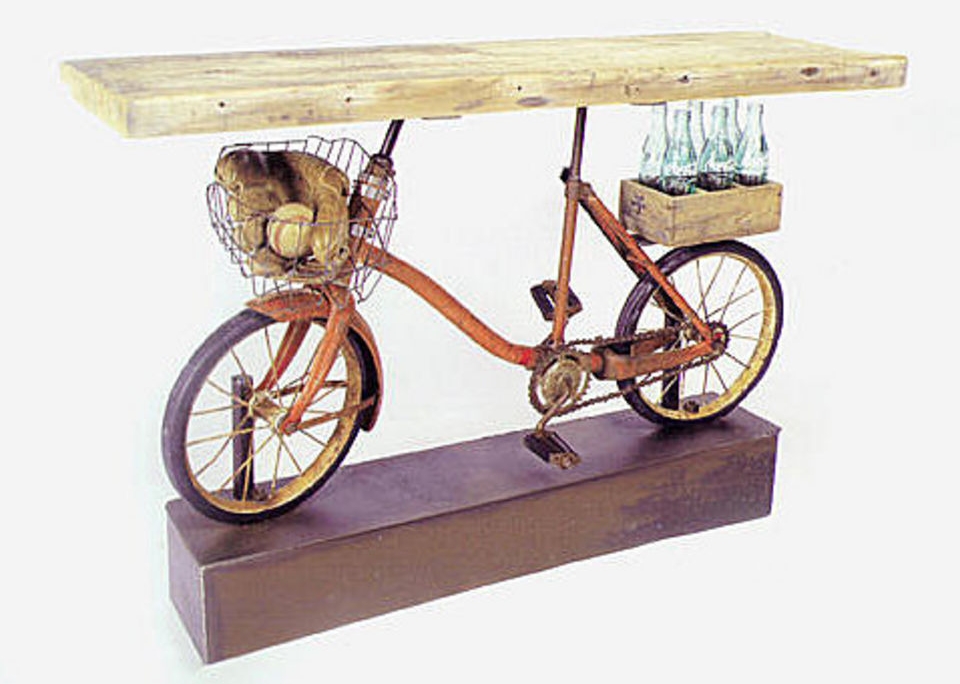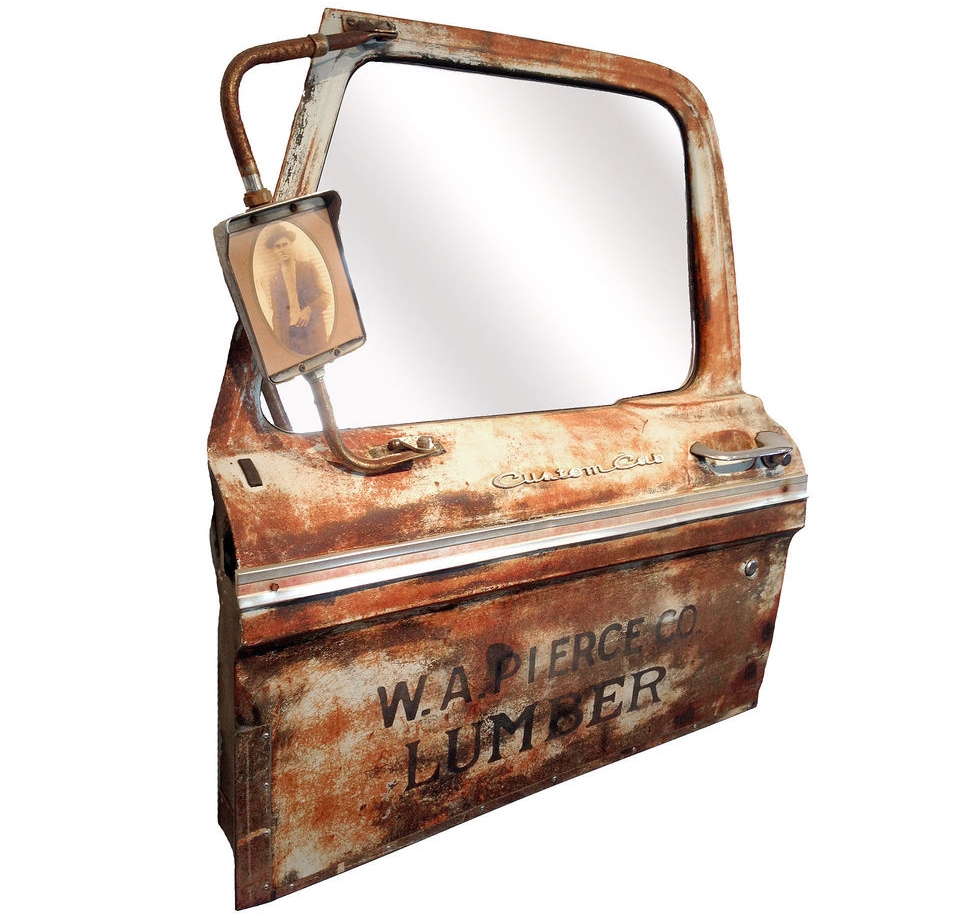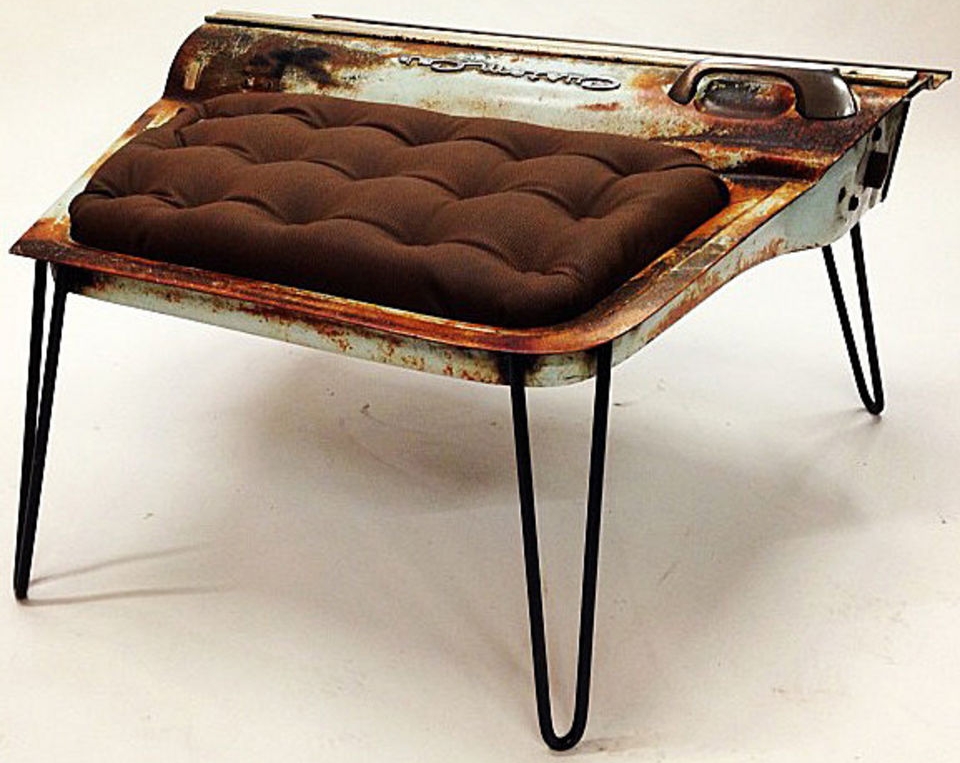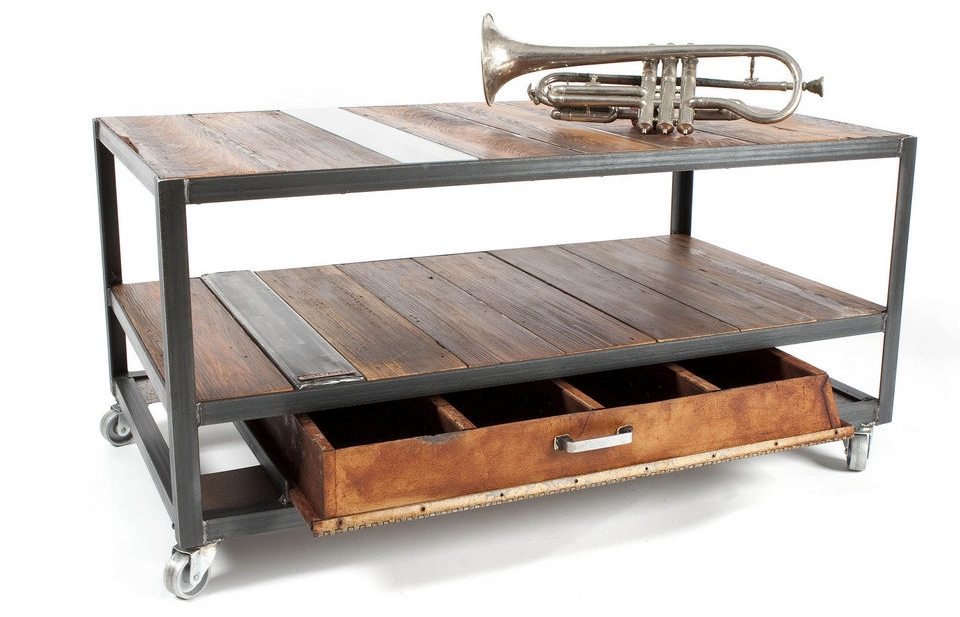 Credit: Nola