Benjamin Cowden of Oakland, California is famous for handcrafting mechanical sculptures with moving parts. Once again he is in the limelight for making a perfect shot-pouring machine from mechanical parts. Dubbed as The Peristaltic Shot, it comes with a built-in peristaltic pump that collects and dispenses the right amount of alcohol needed to fill a single shot glass. The pump draws the liquid up through a soft pipe and deposits into a teardrop-shaped funnel, from which it can be poured into a shot glass later.
Featuring black metal body with golden detailing, this mechanical shot-pouring device serves perfect shots, while being displayed like a vintage sculpture in a room. It sits on a wooden base with separate stands for liquor bottle and shot glass. With manual turns of the built-in crank, it pumps liquor up to the designated container, and there is a small lever to start the pouring process. The intricate systems of linkages and cams help to bring life to the kinetic sculpture with the continuous flow of articulations. This machine would definitely be a great accessory to serve perfect shots to guests at your home bar.
Also Read: Jim Beam's smart decanter dispenses drinks on voice command
There may be hundreds ways of the exact measurement of a single shot glass, but this mechanical-powered shot dispenser is really simple and is perfect to add authentic industrial essence to a home bar.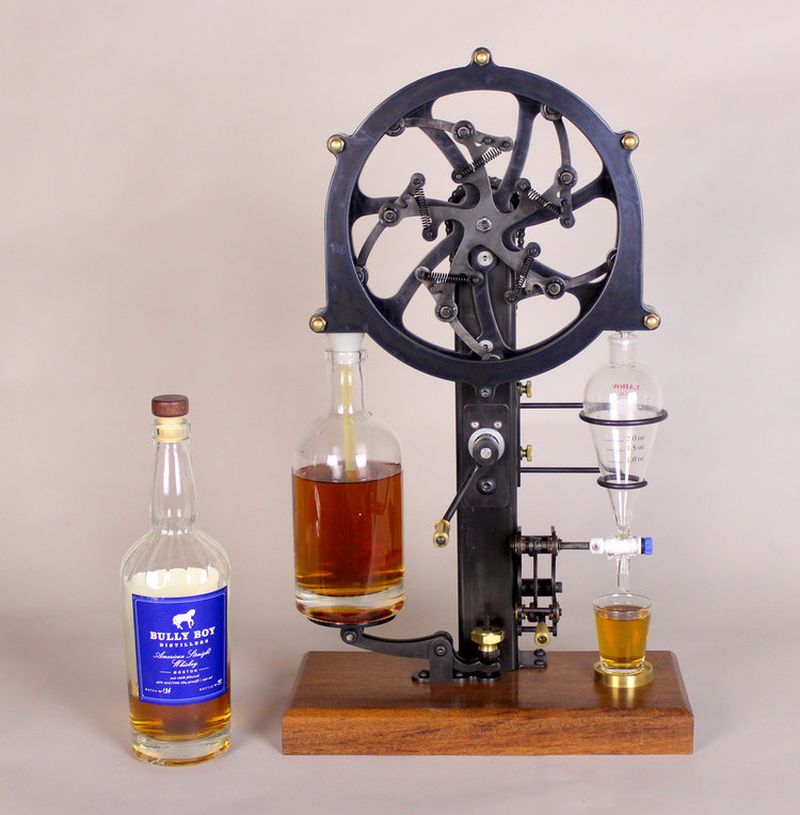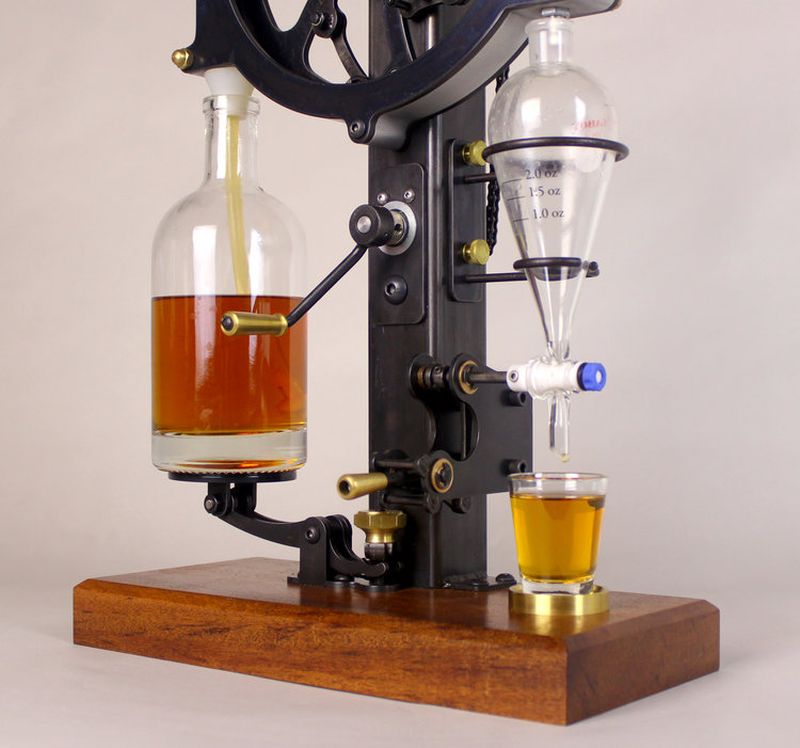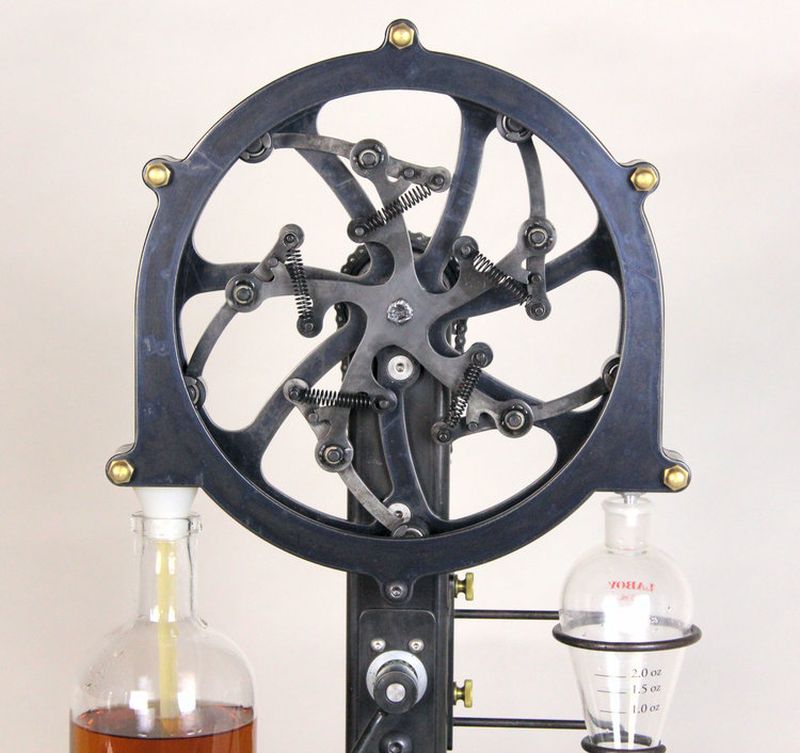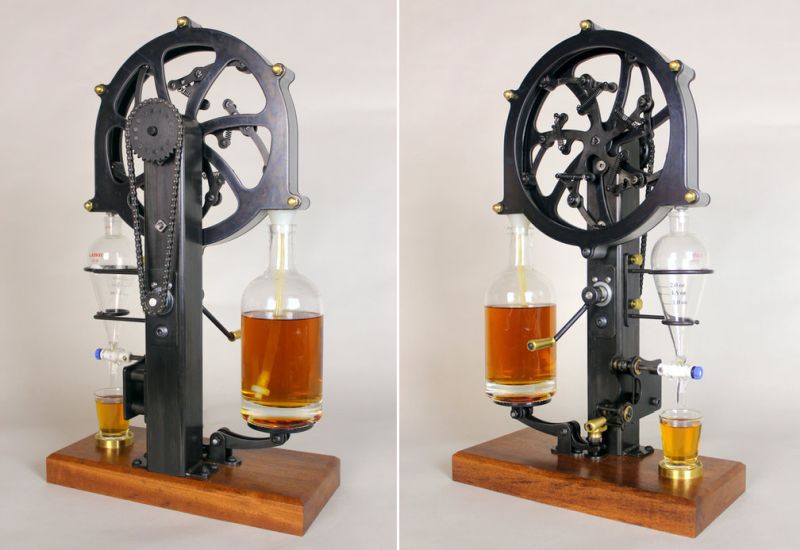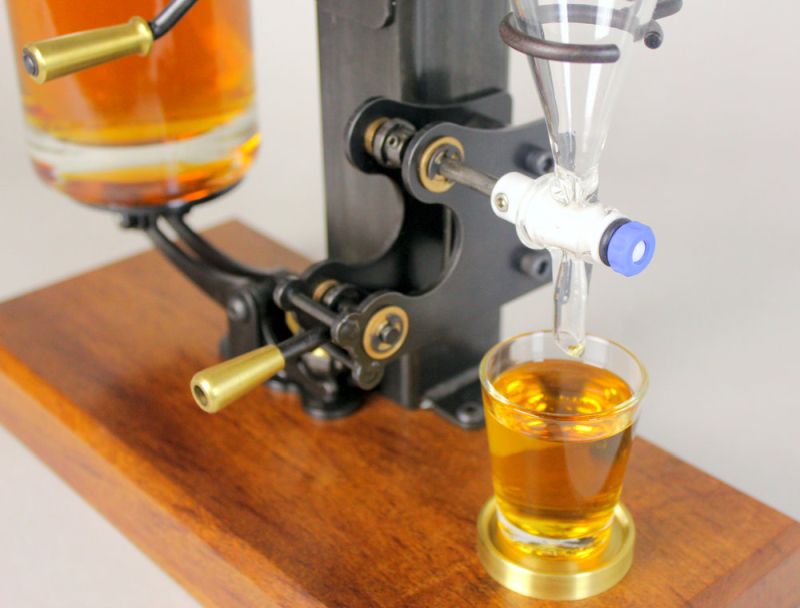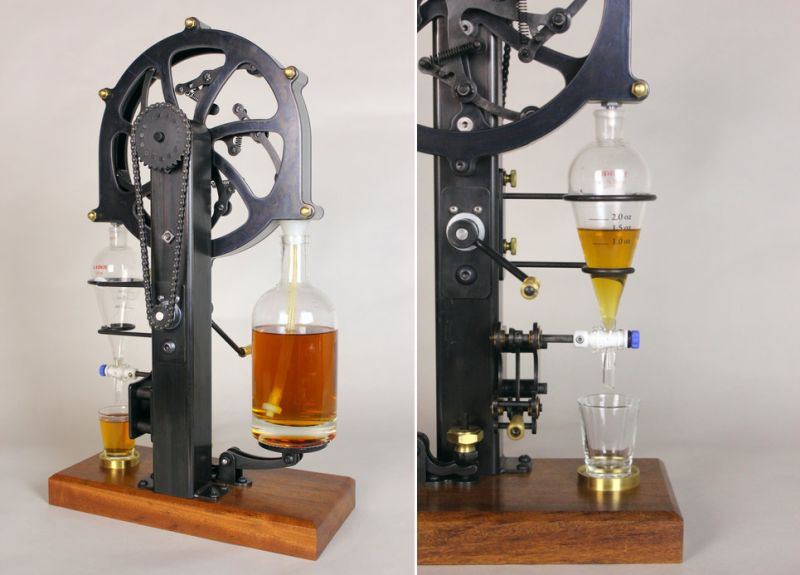 Via: Laughing Squid