The traditional padlocks have become a thing of past, but not yet! They are again getting into the trend as various high-tech smart padlocks are being unrolled to the market. There are many Bluetooth-enabled smart padlocks available in the market, but if you want the convenience of fingerprint sensing in locking doors, then BenjiLock is a great alternative.
Recently, BenjiLock LLC of Los Angeles has created a traditional padlock with fingerprint technology to secure your home in a smart way. All you need to do is to lock/unlock the high-tech padlock by placing your finger on the biometric sensor. The sensor on-board scans the fingerprint to find the right match. A rechargeable battery is also integrated for continuous use.
As seen in its initial pictures, the white and silver color scheme looks simple and sophisticated. It makes it easier and safer for you to store your personal belongings at the gym, school, office or home. TappLock which we have discussed earlier is another smart padlock funded through Indiegogo.
The BenjiLock has been named the CES 2017 Innovation Awards Honoree in the Smart Home product category. It will be unveiled on January 3, 2017, and exhibited at BenjiLock's booth 51027 in the Eureka Park at the Sands Expo and Convention Center at CES 2017 from January 5-8, 2017, in Las Vegas, Nevada.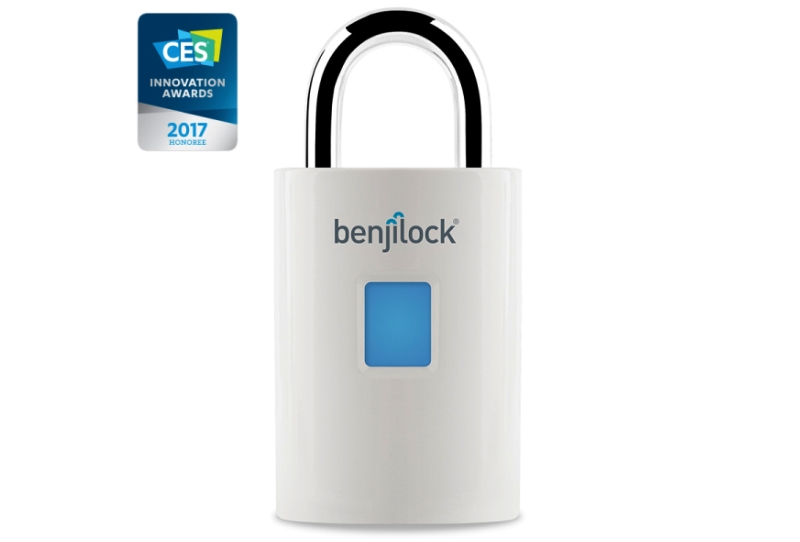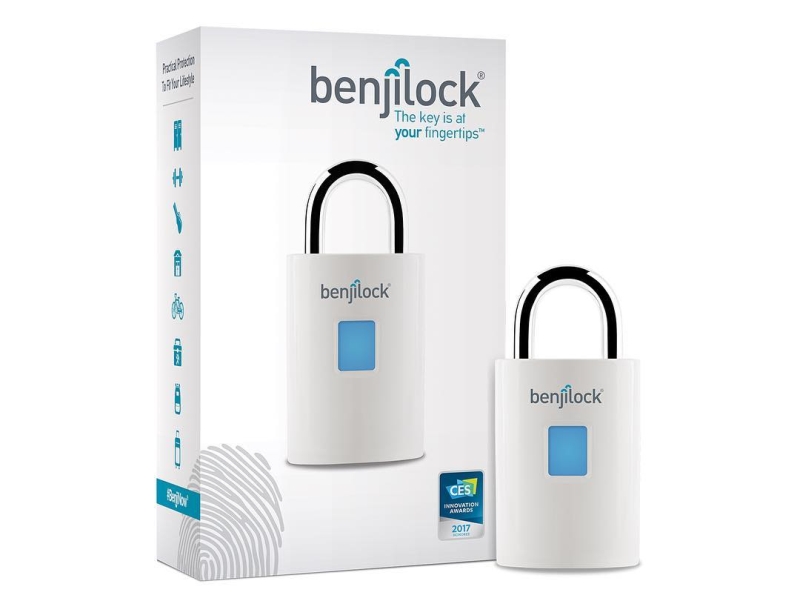 Via: GlobalNewsWire