What if we could sit on our favorite objects like fruits, vegetables, etc., instead of wooden, plastic and cushy seating units? Well, Belgian designers from startup Benj&Soto have listened to your secret wish and created fun furniture collection that allows you to sit on anything you like. Aptly named Sit on Everything, the creative furniture lineup is designed to make a room more fun – all thanks to colorful, photo-realistic printing technology.
For creating this whimsical furniture lineup, Benj&Soto's photographers firstly took images of different objects like watermelon, pineapple, wood blocks, marble pattern, 24-karat gold leaf, stack of money and many more. After that they printed these images and finally transformed the patterns into soft cube-shaped stools.
These cube stools are protected with the brand's patented FiberCoatings, a protective coating to make the furniture durable enough to stand up against all weather conditions. Hence, these are furniture pieces are idyllic for both indoor and outdoor use. The furniture features printed pattern on all sides, which means it can be used on all sides. Besides cube-shaped seats (40 x 40 x 40 cm), rectangular seating blocks ( 40 x 40 x 48 cm) also feature similar photo-finished design.
Sit On Everything furniture by Benj&Soto is reaching out to the world through Kickstarter. You can pledge out anywhere between €169 and €4,999 (about US$188-$5,565) for one. But for limited edition 24-karat gold feet pouf you need to shell out €2,499 (approx. US $2,762) on the other hand 24-karat gold bench is priced at €4,999 (approx. US $5,523).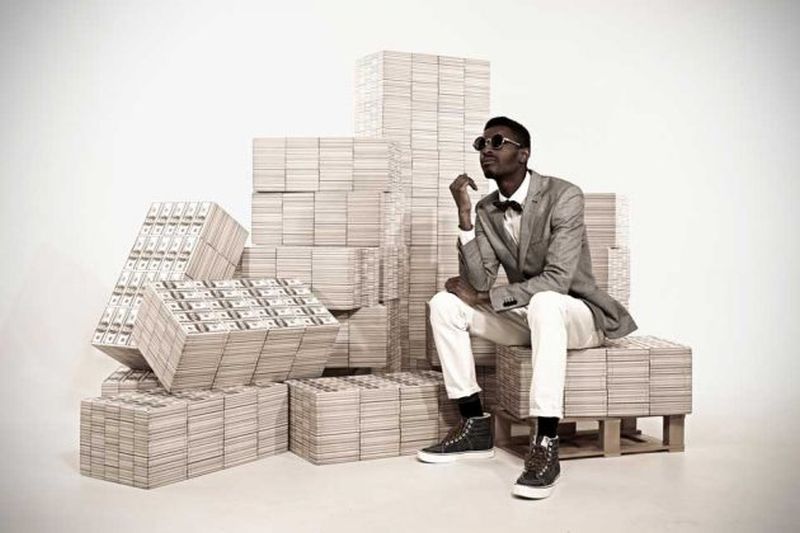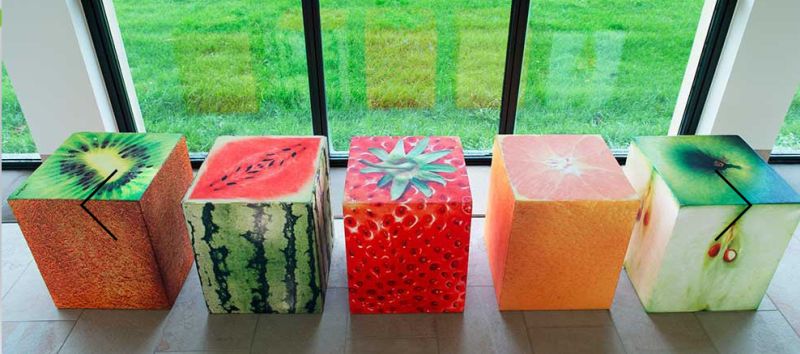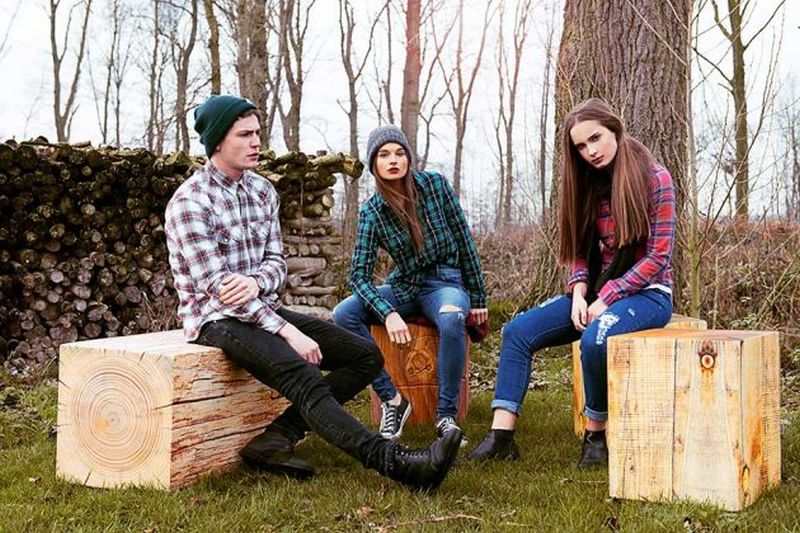 Source: Kickstarter