Wisconsin-based BenShot, a glass studio owned by father and son duo has created unique drinking glassware for their friends and family. The duo renowned for their bulletproof glassware has been creating scotch and shot glasses, whihc are both unique and distinctive. The duo aims to bring manufacturing back to USA.
Available in two extraordinary designs and sizes i.e., shot glass and rock glass, the bulletproof glasses makes a unique and thoughtful gift. Each shot glass unique from eachother, is also laser etched for bars, gun stores, man cave or for any interesting project.
Proudly handmade in rural Wisconsin, the scotch and shot glasses are for those who appreciate excellence and quality.
The "Bulletproof" Shot Glass
The bulletproof shot glass is a custom glass with a real bullet. Priced for $15, the shot glass is made from high-quality and heavy glass. Having the capacity to hold 1.5 oz of spirit, the custom glassware is rooted with a 0.308 caliber rifle round.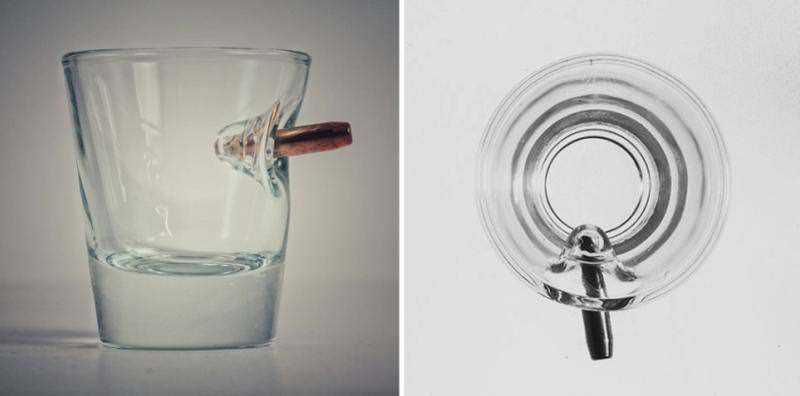 The "Bulletproof"Rocks Glass
The Bulletproof rocks glass is an old-fashioned tumbler glass with the capacity to hold 7.5 oz of spirit. Made from high-quality glass it is also embedded with real bullet and is priced for $23.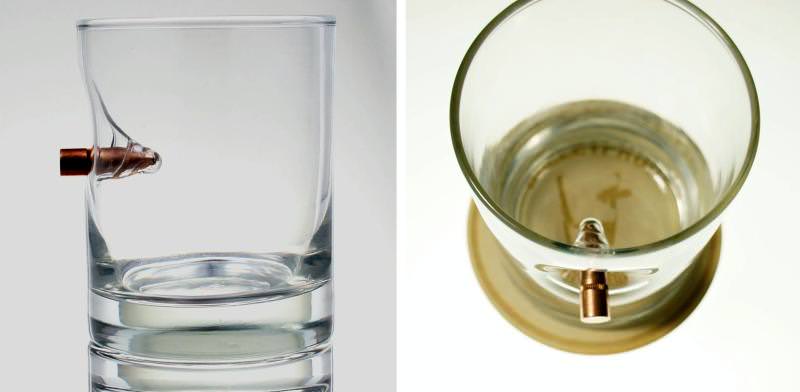 Selling with an disclaimer, according to BenShot, the glass is not actually bulletproof and shatterproof and wont stop a bullet travelling at 3,200 ft/s.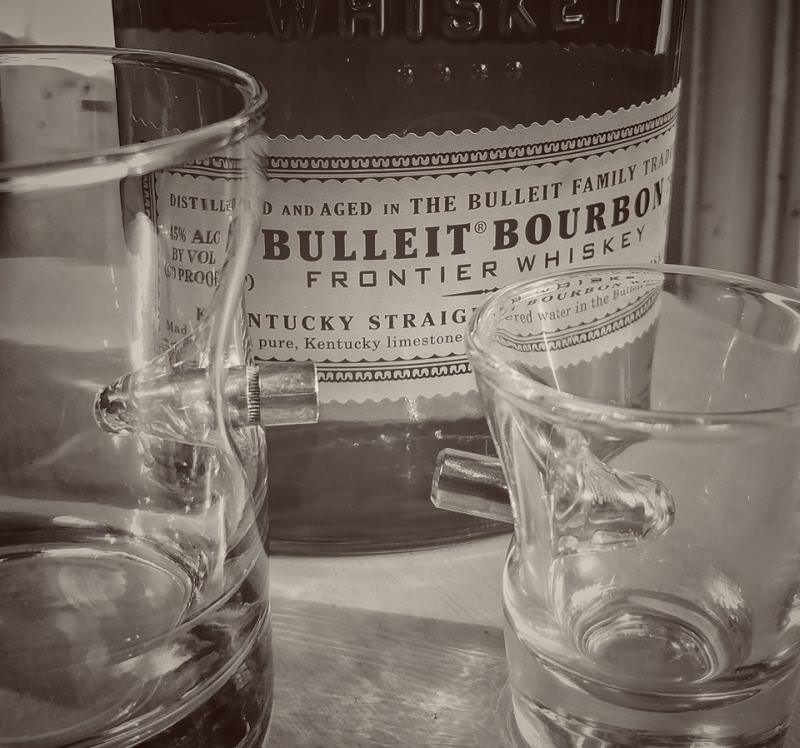 Made dishwasher safe, the bullet is fixed into the glass and will not come loose. Safe to drink and use, the glassware is an ideal gift for someone who loves to hunt or comes from military background.