Bentley has released its 2021 Home furniture collection comprising three new furniture items including the Aldford Table, the Ramsey Sofa and Loveseat, and the most fabulous Styal Desk. All these are defined by distinctive lines and curves Bentley luxurious automobiles is known for.
The new Bentley Home collection is characterized by customizable Degradé lacquering that can bring a sense of quintessential luxury into any space. Bentley Home's 2021 collection also makes use of the new MARM\MORE fabric that is carefully crafted from marble dust.
These furniture pieces can be customized in different finishes including exquisite leathers, Calcutta and Valentine Grey marbles, and also precious wood. Have a detailed look at the latest furniture pieces from the collection:
ALDFORD TABLE
The sleek lines of the new Aldford Table combine design and art together in a cleaner manner. Legs taper up from the floor and meet under the top in a single form accentuating the sense of lightness and suspension. The double curve of the base and the sloping edge of the top are achieved using the latest milling techniques.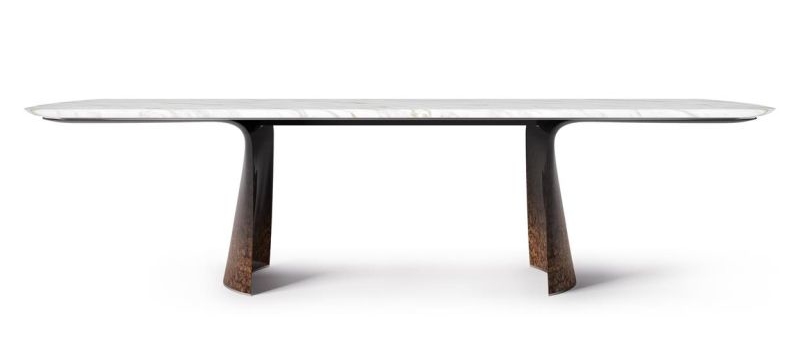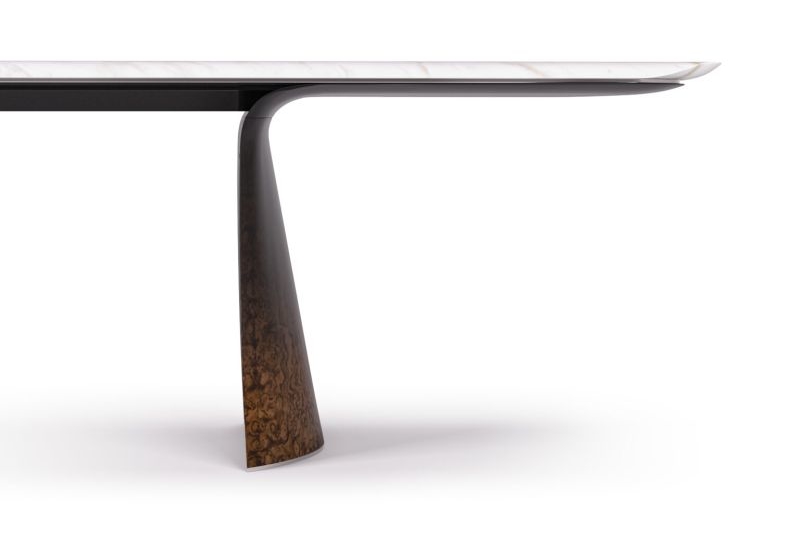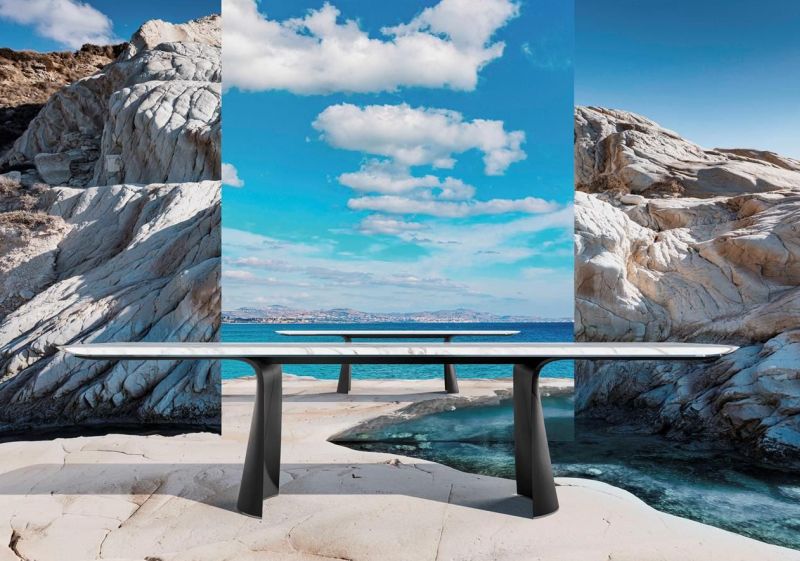 Also Read: This Automobile-Themed Bench Swing is Car Enthusiast's Delight
RAMSEY SOFA & LOVESEAT
Designed by Carlo Colombo, the new Ramsey line defies gravity with its seat suspended off the floor. Its shell, sensually tapered, flows into the armrests that reach upwards like outstretched wings. The lines are delicate, split only by a transparent panel between the seat and backrest. A gunmetal grey insert frames the profile, reaching down below the seat, emphasizing the apparent lack of gravity.
The pieces are covered in Warm Grey Fiddleback Sycamore, Smoked Liquidambar or Burr Walnut root. There is also an alternative version entirely covered in leather or fabric.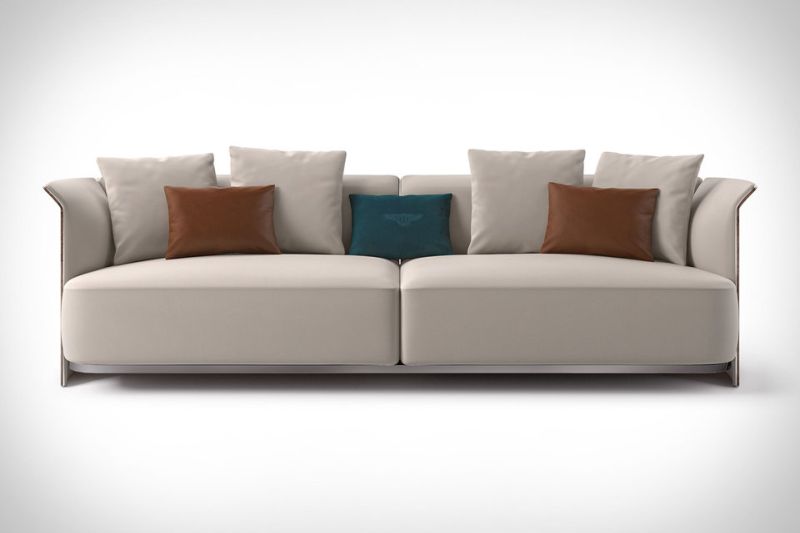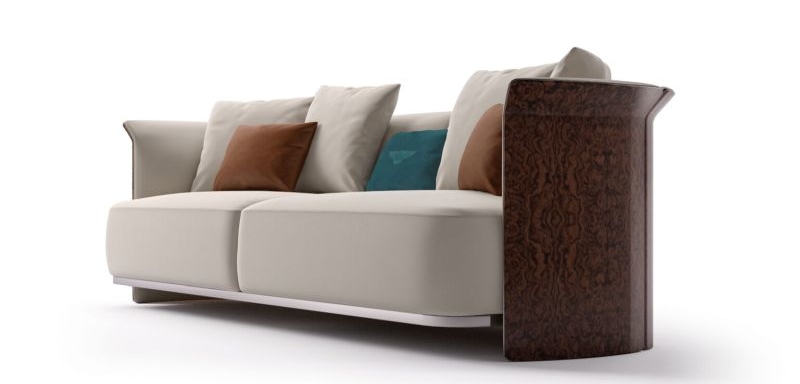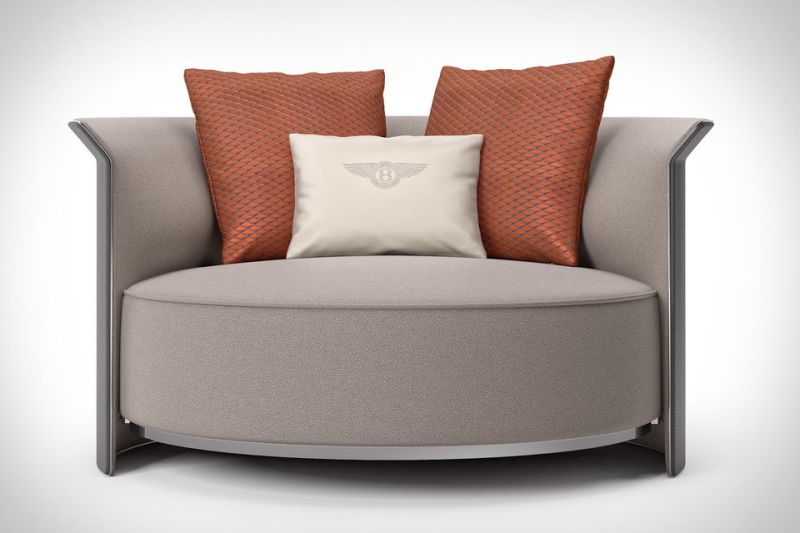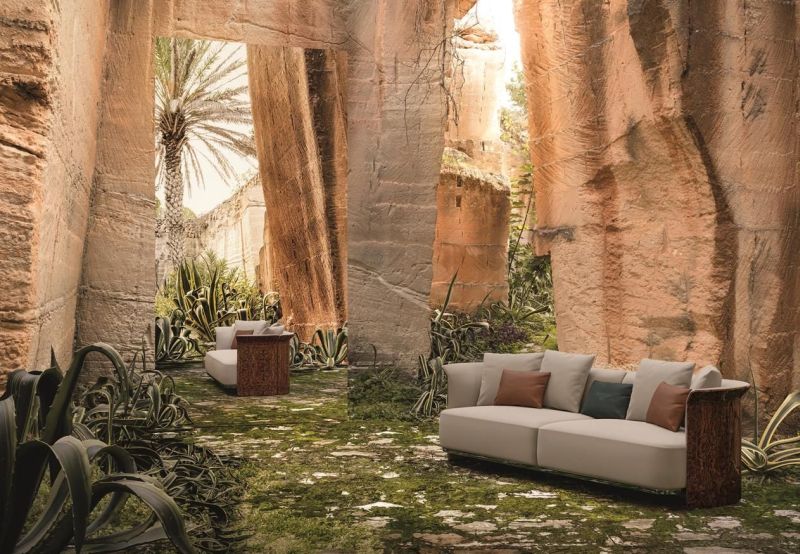 STYAL WRITING DESK
Designed by Carlo Colombo in collaboration with the Bentley Motors Design team, the Styal writing desk dramatically re-imagines the experience of working from home. The graceful curves run through the length of the 3 meter wooden frame, covered in a choice of leather or veneer with the sideboard elegantly positioned for balanced proportion.
The desktop is punctuated with a gunmetal grey insert: a visual "incision" that accentuates its sculptural profile. Styal is broken down into four elements, subdivided by a metal profile, which can be covered in leather or veneer, making it highly customizable to needs.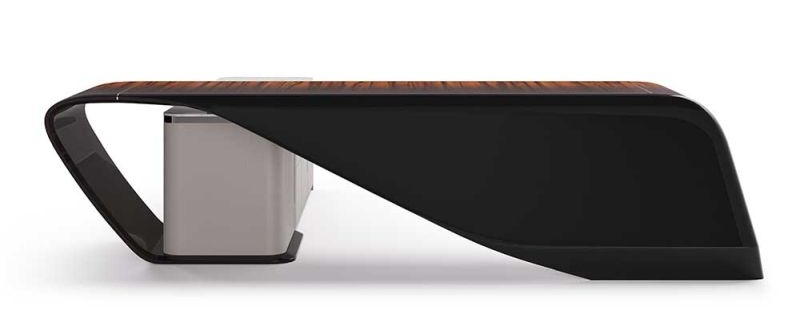 Via: LuxuryLivingGroup