Florida-based Tom Medwin has fashioned an innovative coffee mug that apart from keeping coffee hot also comes with a donut warmer. Named, Best Morning Ever coffee mug, it is designed to lock the flavors you love until the last sip and to let you enjoy your baked treat just perfect.
The 470 ml porcelain mug is designed with built-in hot plate covering your coffee, keeping it hot for longer period. The plate also acts as lid to hold doughnut, making sure that it gets nice steaming. Claiming to offer better insulation, the coffee mug is made from high-quality porcelain that is anti-microbial in nature and guarantees fresh clean cup.
Keeping every liking in mind, the coffee mug is fashioned with a hot plate on top that comes with two openings, providing additional benefits. The large opening at one side of the mug is made big enough for easy pouring, stirring and cleaning, while the smaller opening is for left-handed drinkers.
Easy to clean and dishwasher safe coffee mug is currently seeking crowdfunding on Kickstarter and has already raised $6,011, of $4,500 goal. If you want to bring awesomeness on your kitchen table, the Best Morning Ever coffee mug will retail for $15.
So, start a warm morning with perfectly hot coffee and snack that leaves no sticky fingers.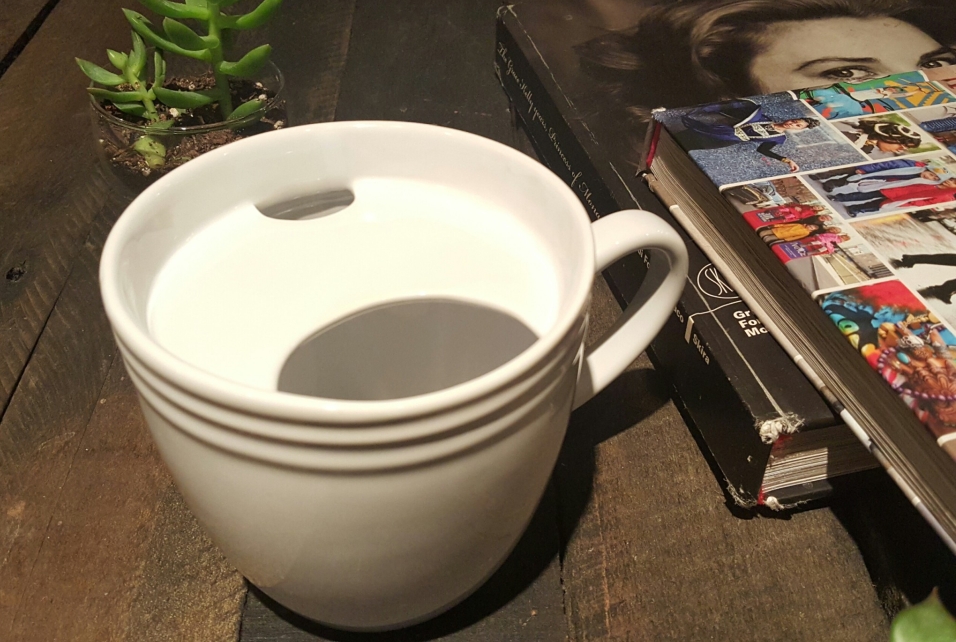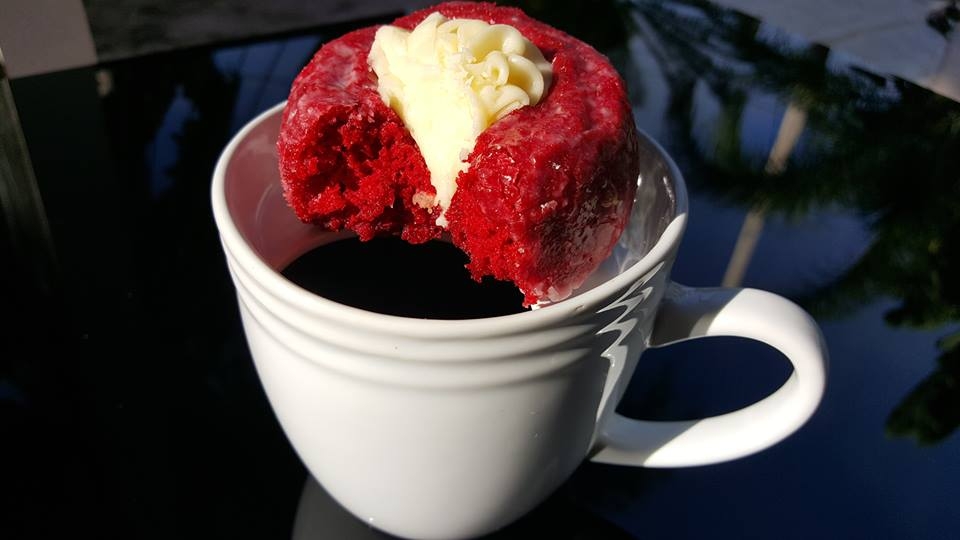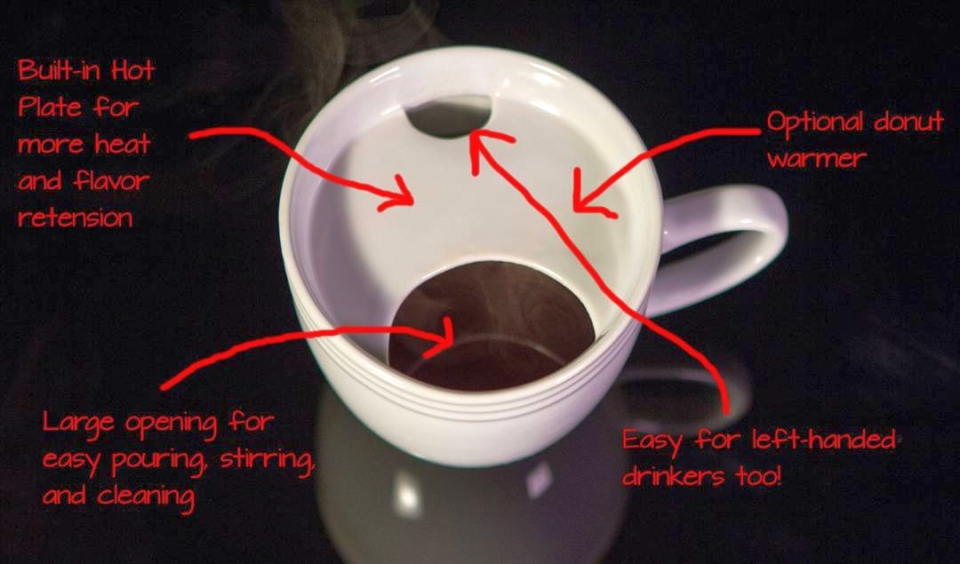 Via: Foodiggity