As soon as fall approaches, the season's flavors are wafted all around you. One distinguishing ingredient of the fall, practically everyone's favorite, is pumpkin. You can basically find pumpkins in everything, from Halloween decorations to a wide variety of meals. There are plenty of pumpkin recipes including desserts, soups, and beverages.
Although pumpkin pie is a staple item on the fall menu, be it for holidays such as Halloween or Thanksgiving or as a Sunday dessert, there are many other popular recipes that can be whipped using the sweet pumpkin as the main ingredient. We have compiled a the list of pumpkin pies, cakes, cookies, soups, and drinks to keep your heart warm and your belly full in the fall. Have a look below.
Pumpkin Pie Recipes
Be it your Halloween dinner or Thanksgiving meal, nothing completes it like a pumpkin pie. From spicy twists on the traditional dessert to spooky touches, here are some of the best pumpkin pie recipes you can try this time.
There is nothing better than a Good Old Pumpkin Pie as dessert for the holiday season. Full Recipe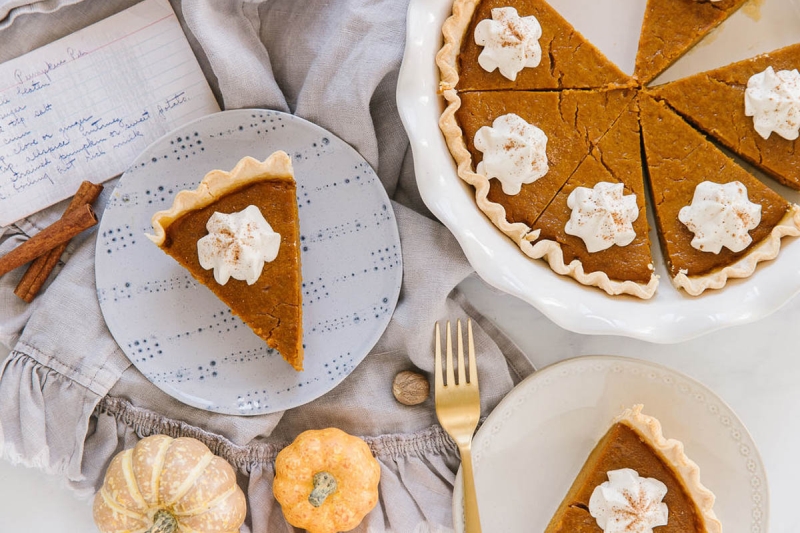 This delightful Maple Sugar Pumpkin Pie uses the brilliant flavors of the fall. Try it out. Full Recipe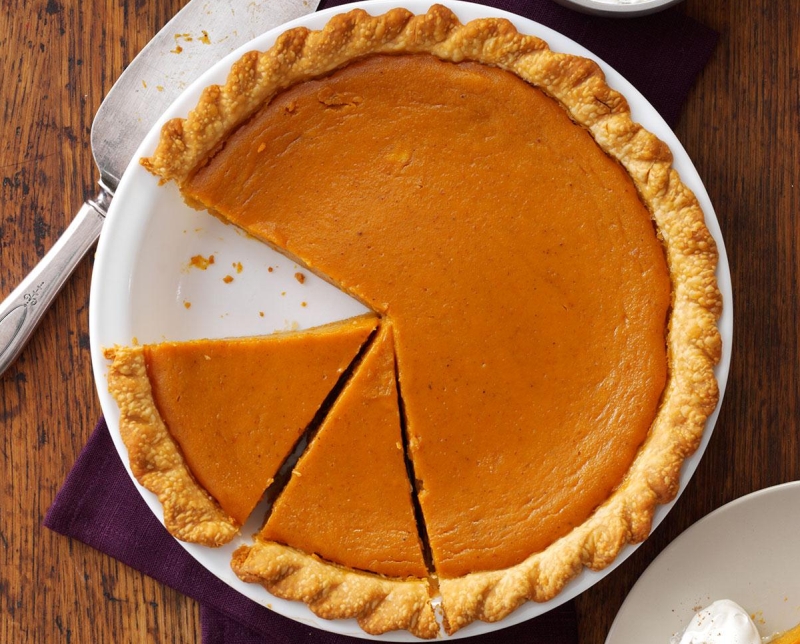 You can create this healthy, warm Ginger Streusel Pumpkin Pie for your Halloween or Thanksgiving party. Full Recipe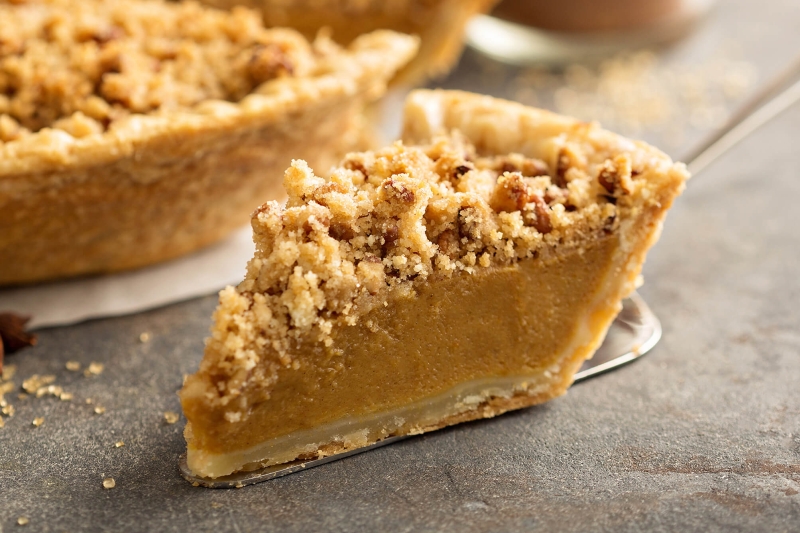 Whip up this Cinnamon Pumpkin Pie recipe as a perfect dessert this holiday season. Full Recipe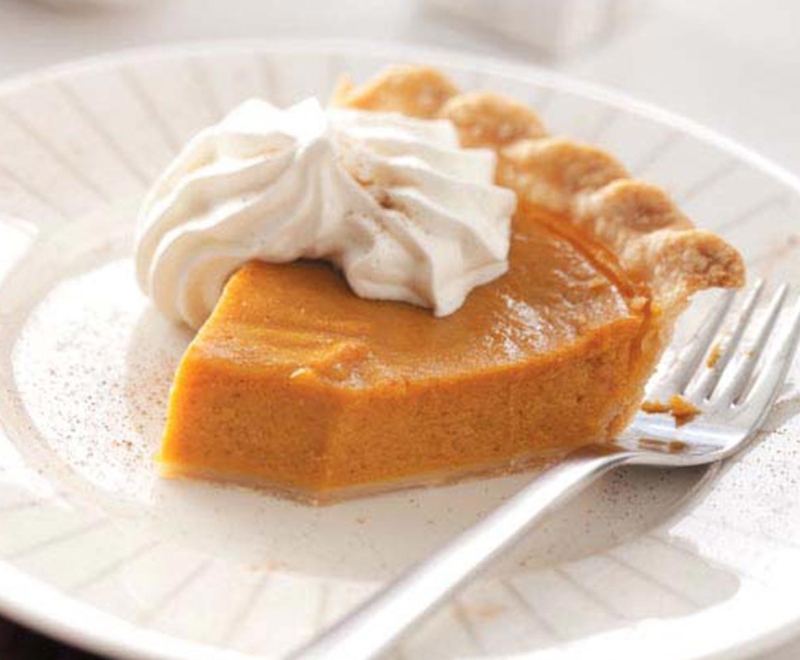 The recipe for Jack-o'-lantern Pumpkin Pie is easy and is an ideal candidate for Halloween. Full Recipe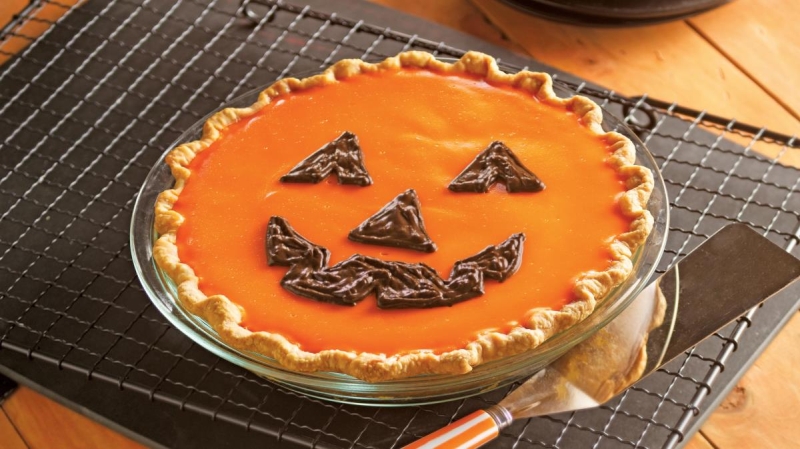 Create this Halloween Pumpkin Pie with cute ghost crust cutouts. Full Recipe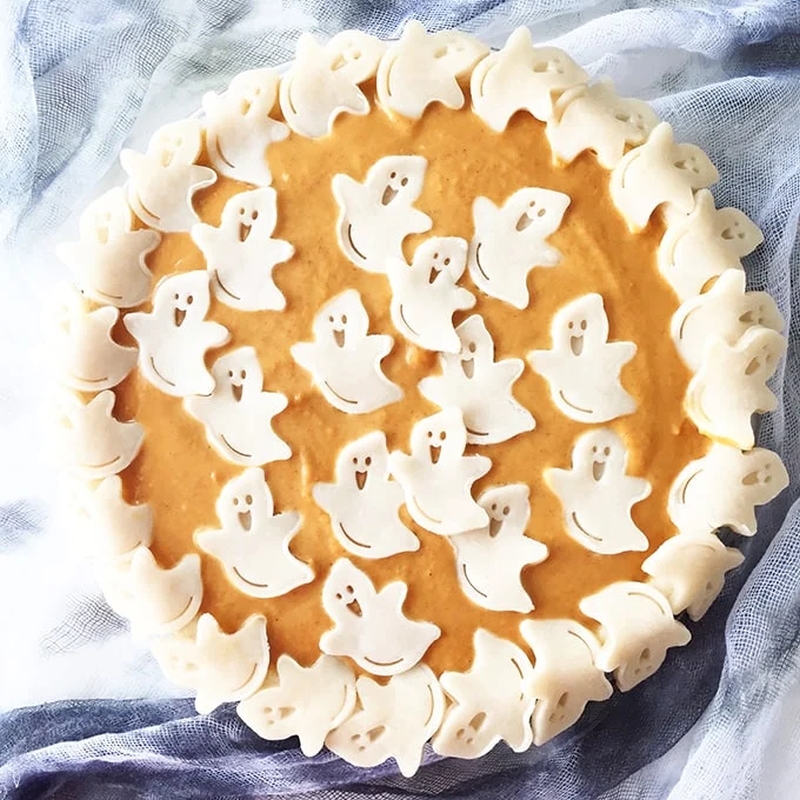 What more could one want if you have got a Pumpkin Cheesecake Pie? Full Recipe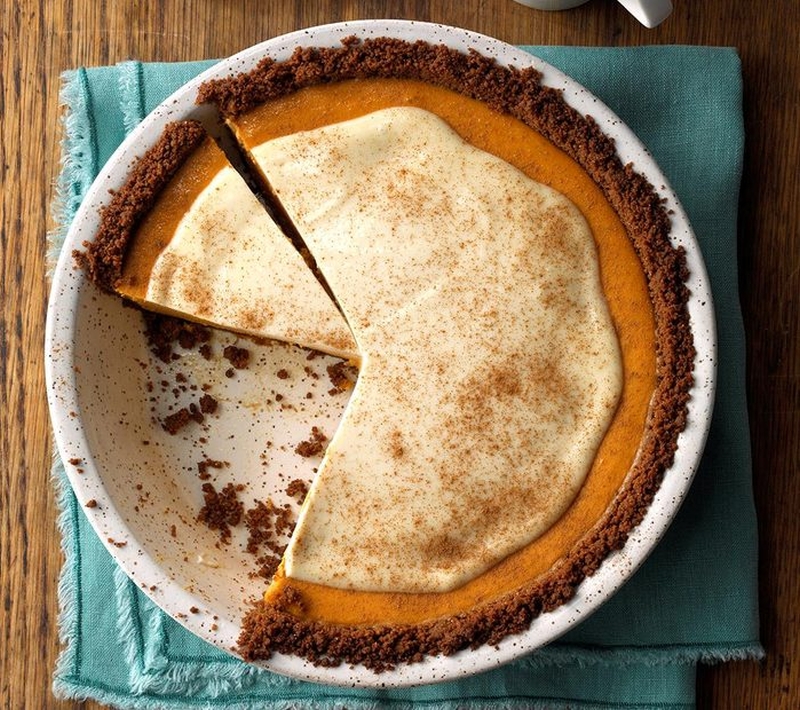 Instead of store-bought pies, try this easy Halloween Jack-o'-lantern Pumpkin Pie recipe for the big party. Full Recipe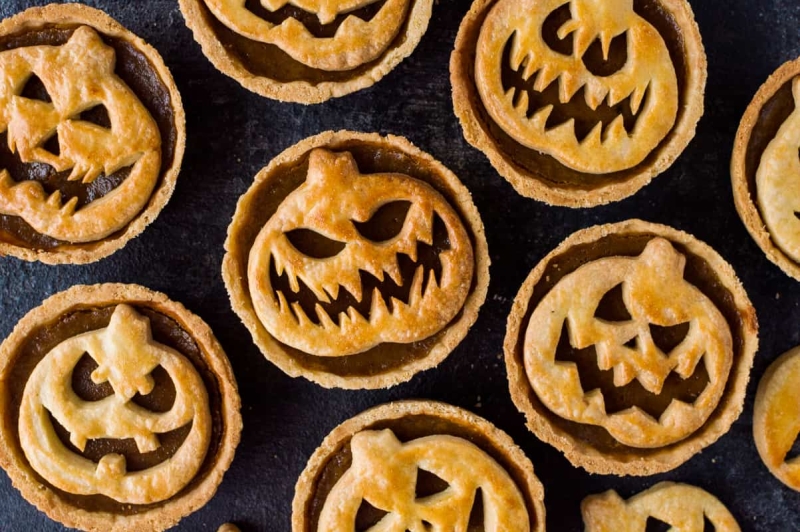 Small and delicious, these Pumpkin Mummy Hand Pies are quick to make and will go well with your Halloween dinner. Full Recipe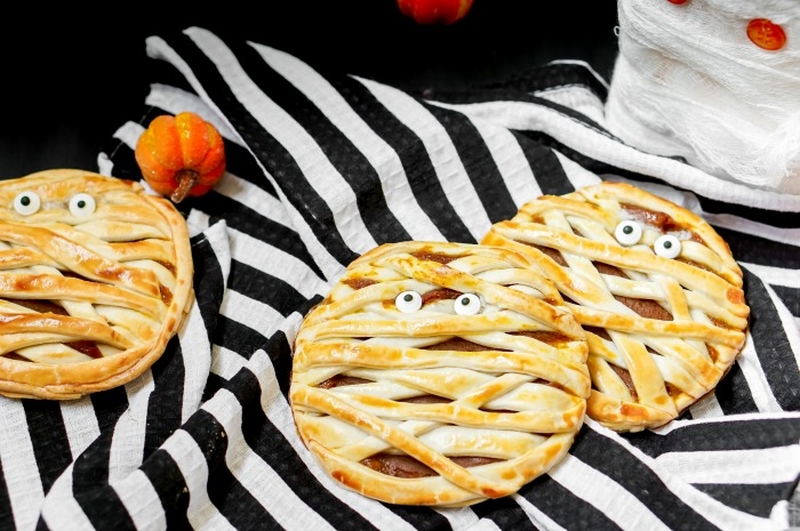 Pumpkin Cake Recipes
As pumpkin desserts are a persistent fall favorite, you must try out some of the best pumpkin cake recipes. From spiced pumpkin cakes to double-layer pumpkin cheesecake, here are a few recipes for sweet tooths.
If you love cupcakes, then this Pumpkin Ginger Cupcake recipe is a must-try for you. Full Recipe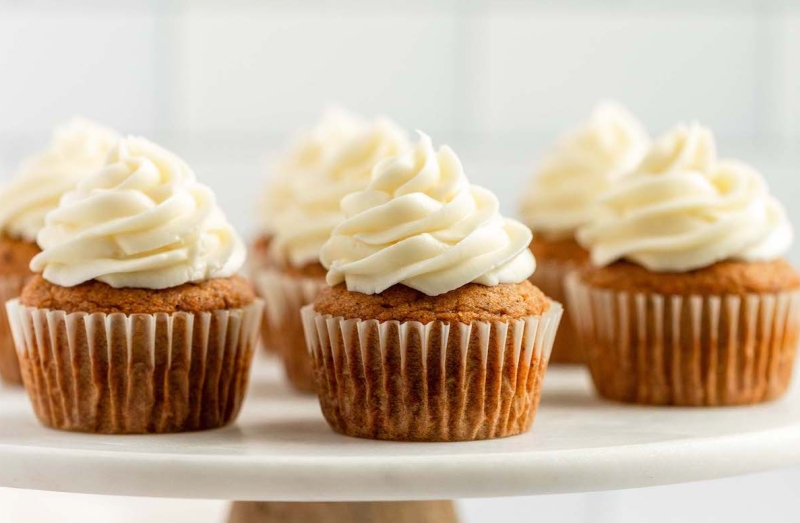 You will be in heaven once you taste this Double Layer Pumpkin Cheesecake. It is mind-blowing. Full Recipe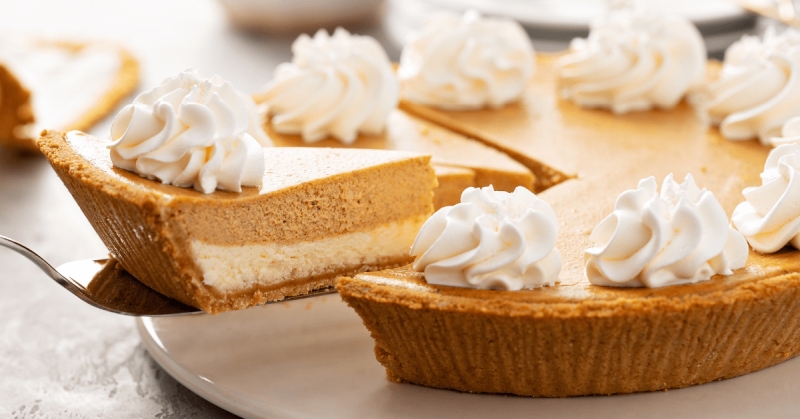 Like pumpkin pie, Pumpkin Cake is another fall favorite and has many variations. Full Recipe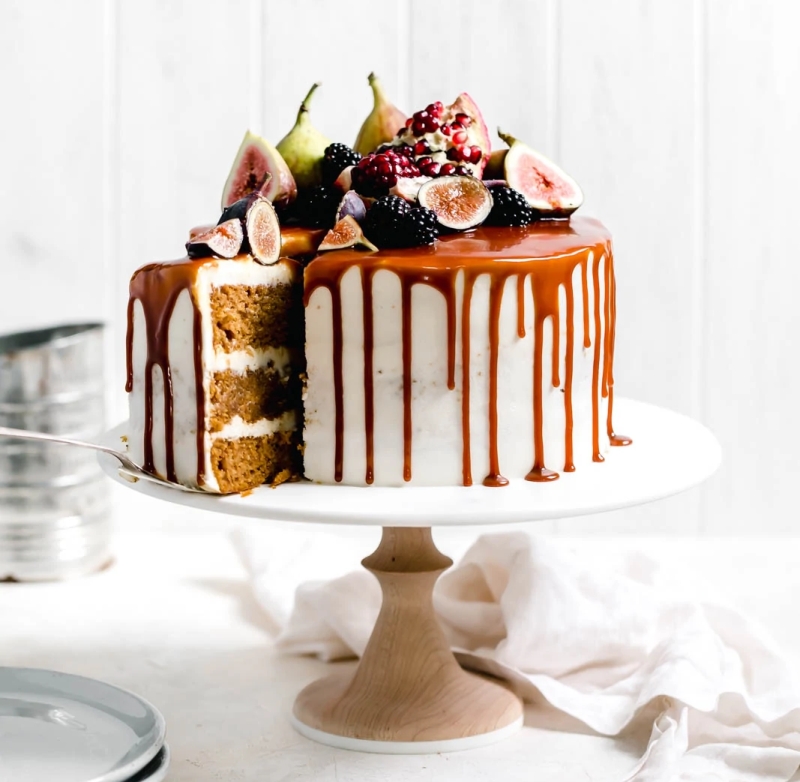 Infused with pumpkin spice and topped with cream cheese frosting, these Pumpkin Spice Cupcakes are the best candidate for your fall dinner. Full Recipe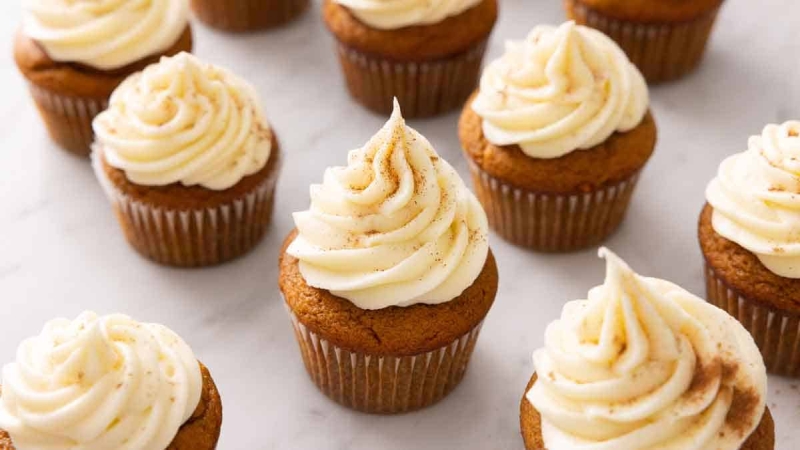 Shaped like adorable, little pumpkins, these Mini Pumpkin Cakes will be your favorite with their cream cheese-filled insides. Full Recipe

Image: Preppy Kitchen
Put this delicious Spiced Pumpkin Bourbon Tiramisu on your holiday baking list. Full Recipe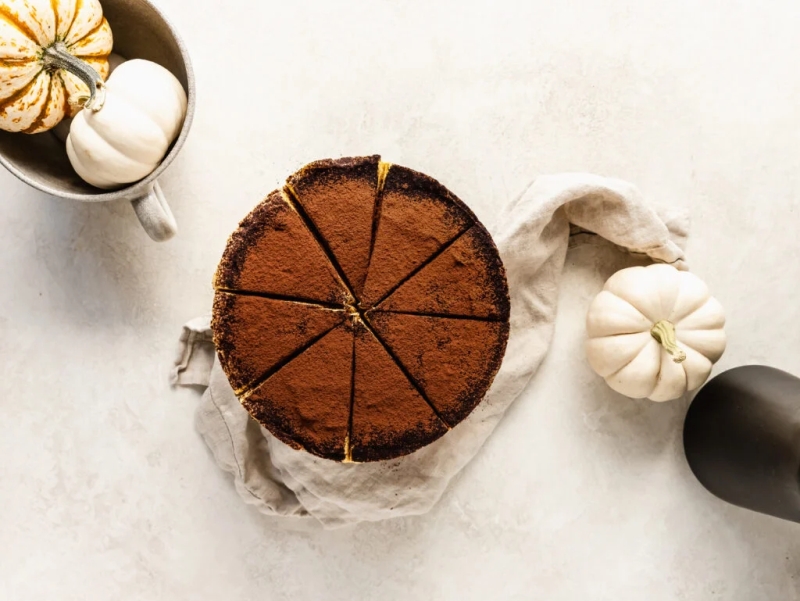 Hot Chocolate Pumpkin Cake recipe makes the perfect winter indulgence for you to try. Full Recipe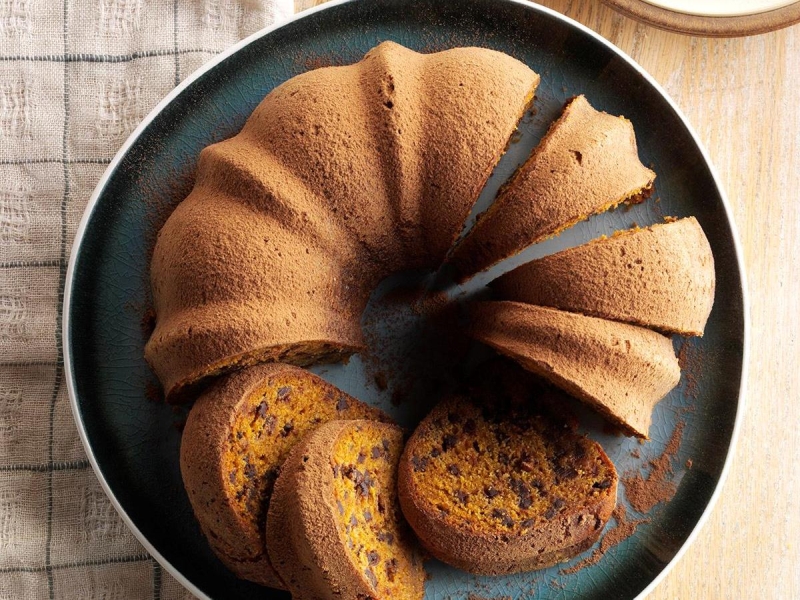 By combining two favorites – chocolate chips and pumpkin – in this Pumpkin Chocolate Chip Cake, you will have yourself a decadent treat. Full Recipe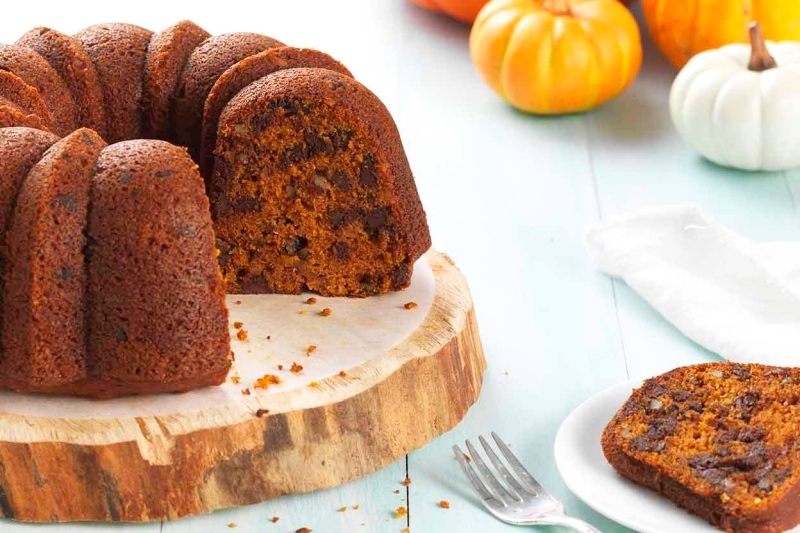 Try a moist and spicy Pumpkin Pecan Cake this fall for a piece of heaven. Full Recipe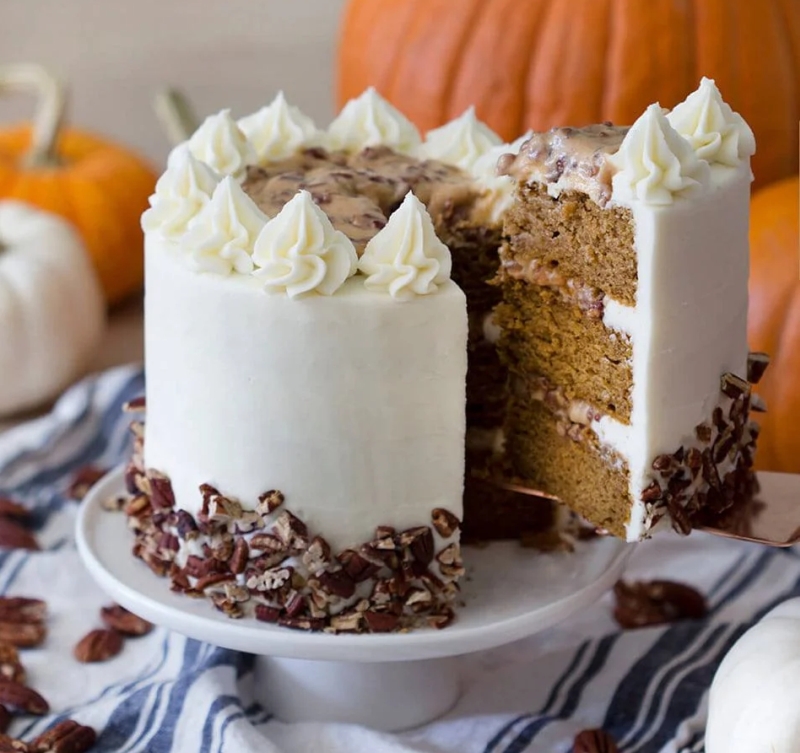 Also Read: Mouthwatering Halloween Desserts to Savor This Year
Pumpkin Bread Recipes
Pumpkin is a must-have fall staple at your breakfast table. But you don't have to browse through the internet to find the perfect pumpkin bread recipes. Here are the best ones, you just need to take your pick.
You may think that gingerbread is meant to be baked on Christmas. But this Pumpkin Gingerbread will prove you wrong and become a favorite. Full Recipe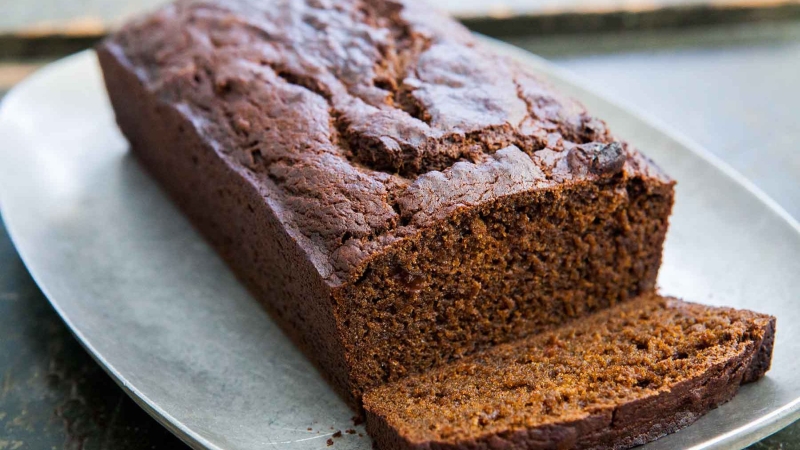 This Downeast Maine Pumpkin Bread is filled with the warmth of spices and is perfect for a cold fall day. Full Recipe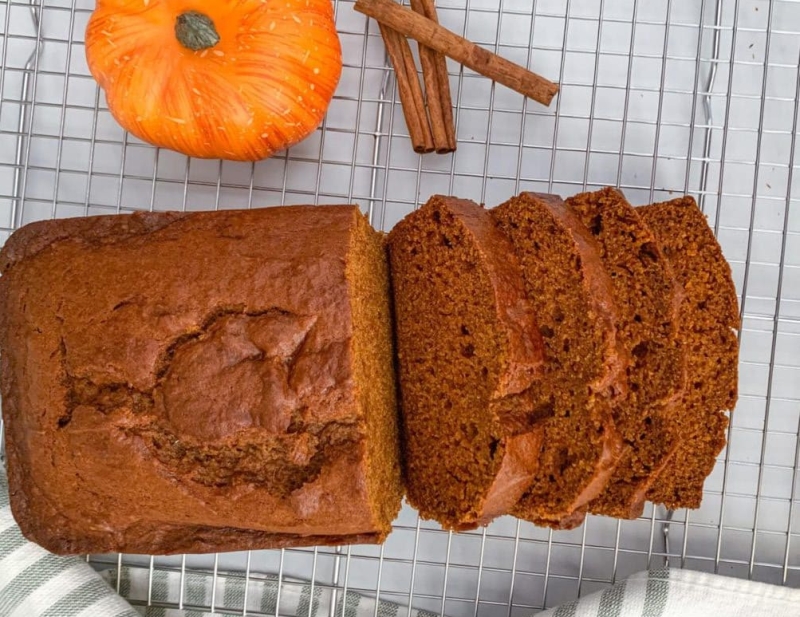 Blend in your two favorites in this Chocolate Swirl Pumpkin Bread for your Halloween breakfast. Full Recipe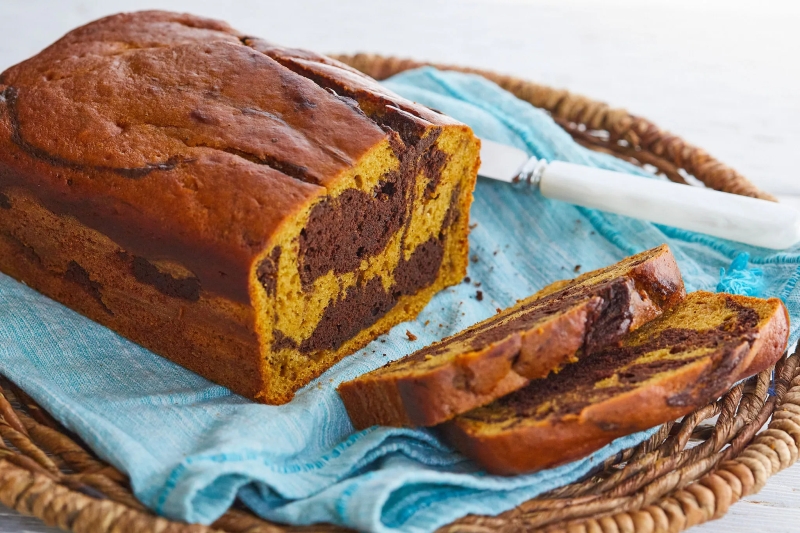 Topped with toasty pecans, this Pumpkin Pecan Bread is amazing and super easy to make. Full Recipe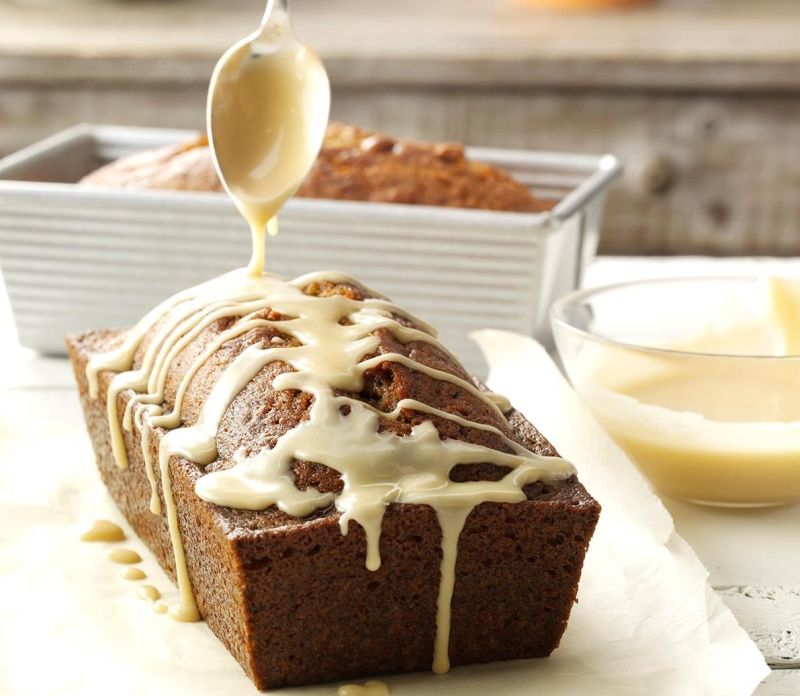 Make this Pumpkin Cornbread for your mealtime or as a tea snack. Full Recipe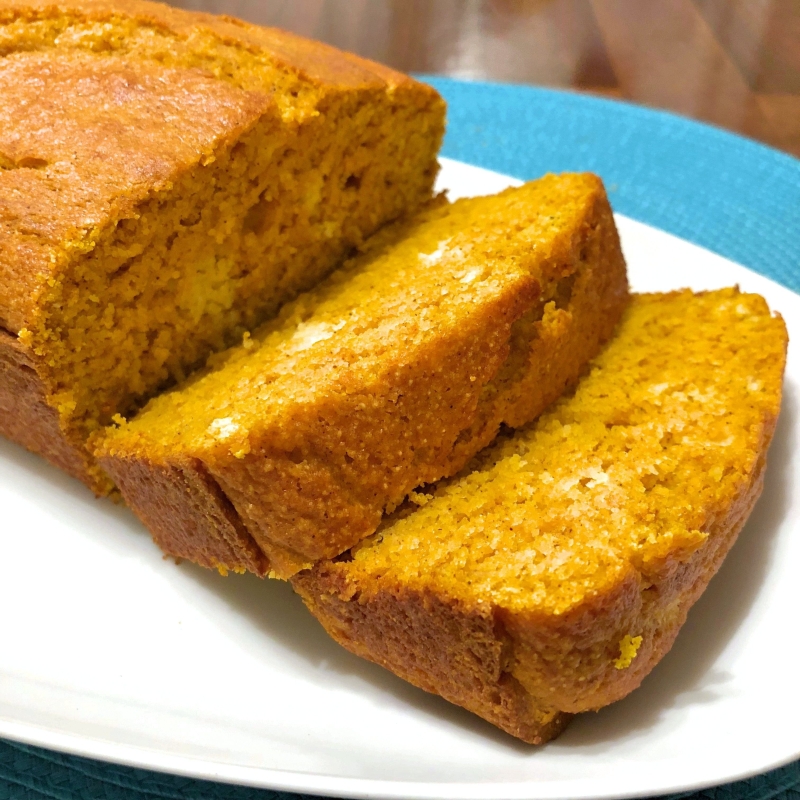 Pumpkin Soup Recipes
It is needless to say that fall has the ideal weather to enjoy warm pumpkin soup with various iterations of the classic recipe.
This Pumpkin Lentil Soup is filling and healthy, and you can have this as a side dish for dinner. Full Recipe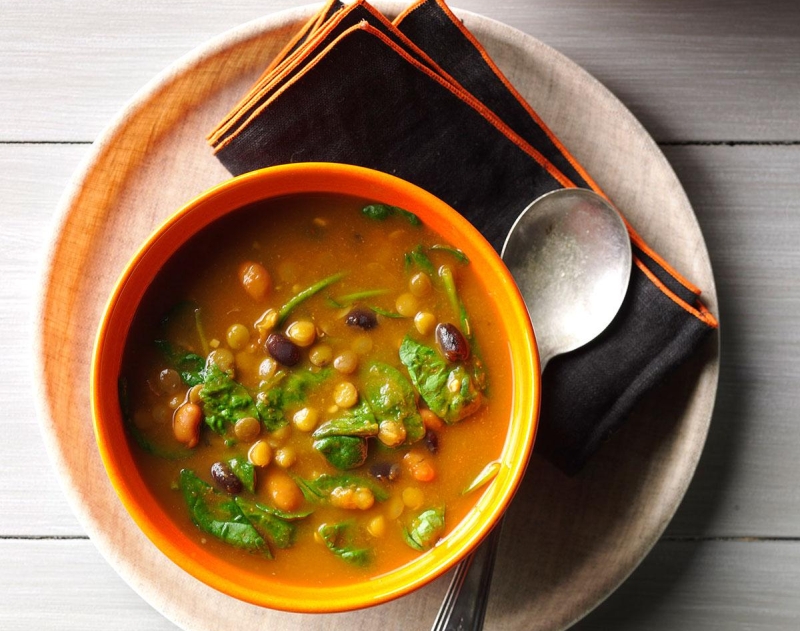 Packed with nutritious goodness, this Creamy Pumpkin Soup is delicious and flavorful. Full Recipe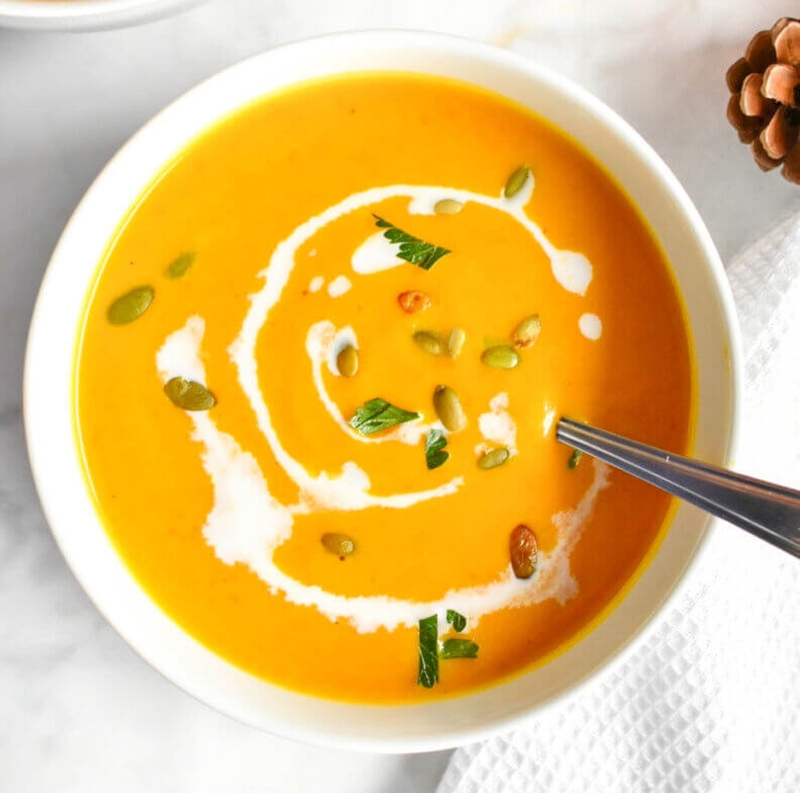 Pumpkin Apple Soup includes two of the fall-favorite ingredients and has a velvety texture. Full Recipe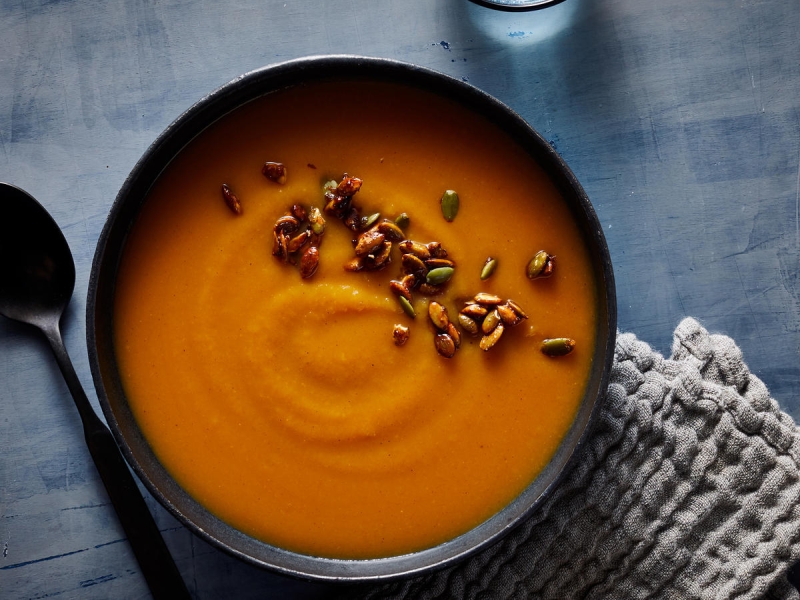 This particular Coconut Pumpkin Soup recipe will demand a little extra effort, but it is totally worth it. Give it a try. Full Recipe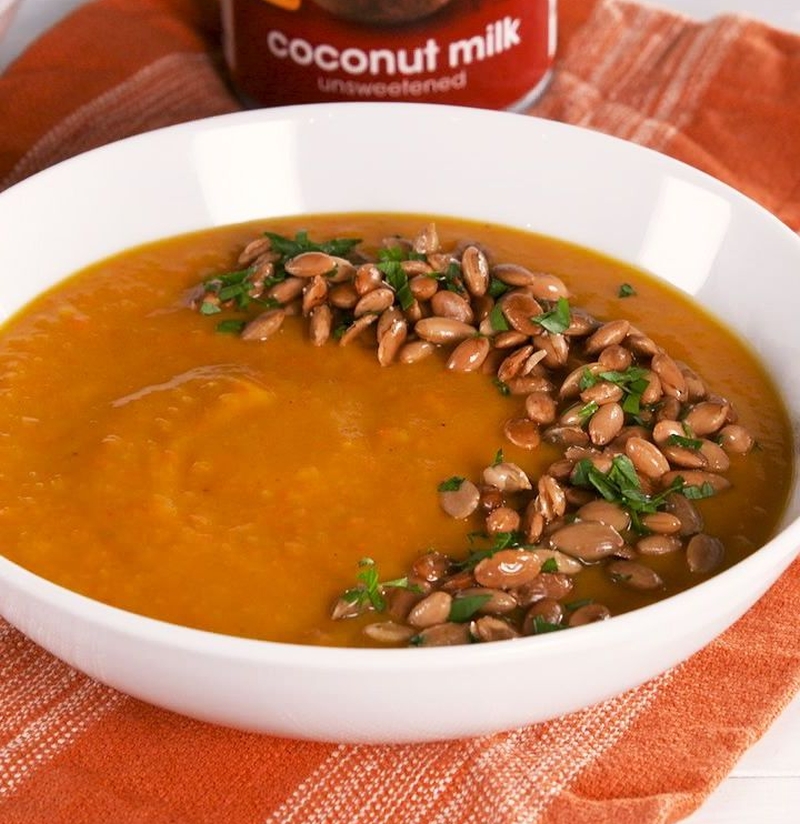 This Creamy Pumpkin Soup with Grilled Cheese Croutons is a brilliant soup and sandwich combination and a filling meal. Full Recipe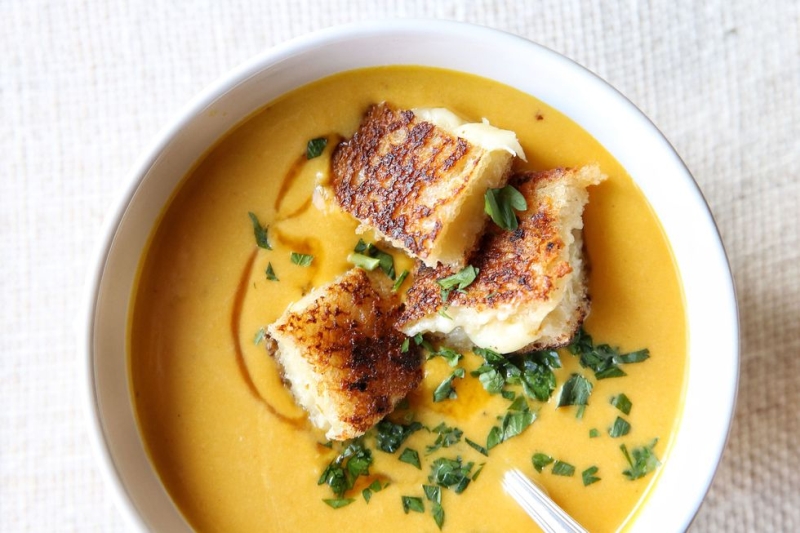 Pumpkin Cookie Recipes
Try adding some pumpkin goodness to your cookies the next time your bake a batch. You can use canned pureed pumpkin or whip up some fresh puree at home. This will help create ultra-tender cookies that are perfect for snacking this fall or for trick-or-treaters. Try out some of these recipes.
Prepare these Halloween special Jack-o'-lantern Sandwich Cookies to treat the kids and adults alike. Full Recipe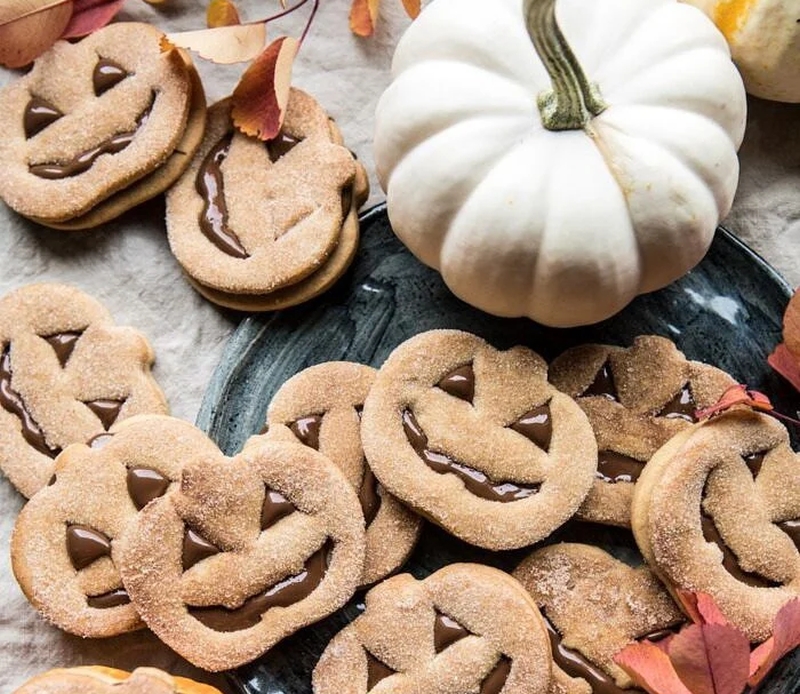 Topped with a vanilla glaze icing, these Iced Pumpkin Cookies are perfect for holiday season munchies. Full Recipe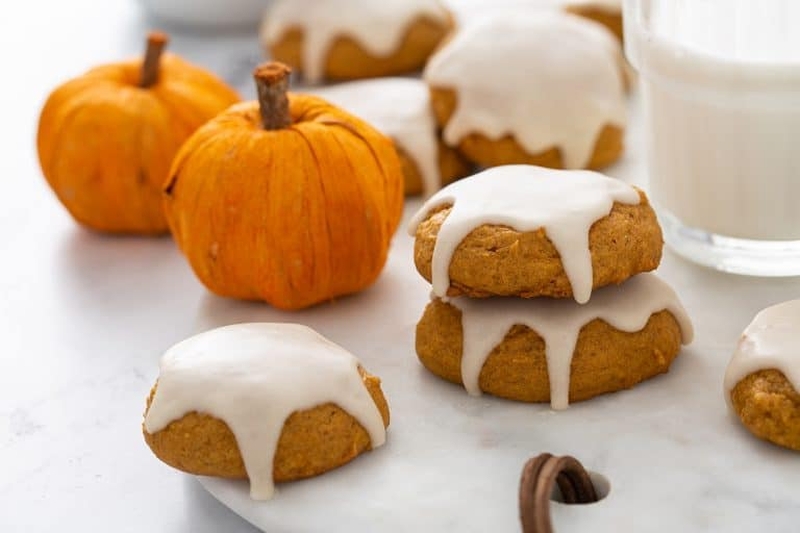 It's all about this fall-favorite ingredient, so why not give these Pumpkin Chocolate Chip Cookies a try? Full Recipe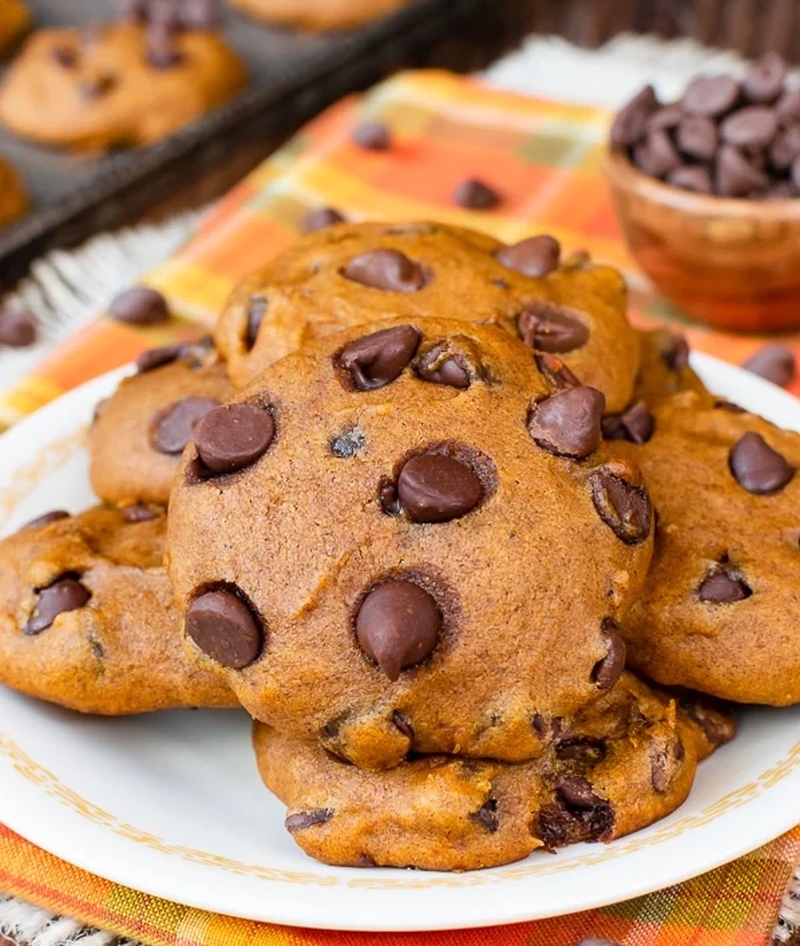 Make Pumpkin Butterscotch Chip Cookies for trick-or-treaters. Full Recipe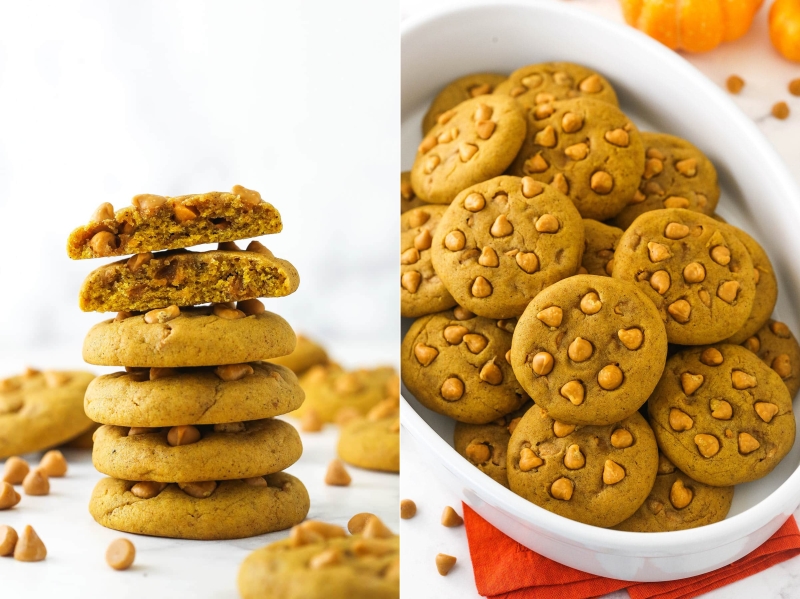 Bake a fresh batch of these White Chocolate Pumpkin Snickerdoodles on Halloween and enjoy. Full Recipe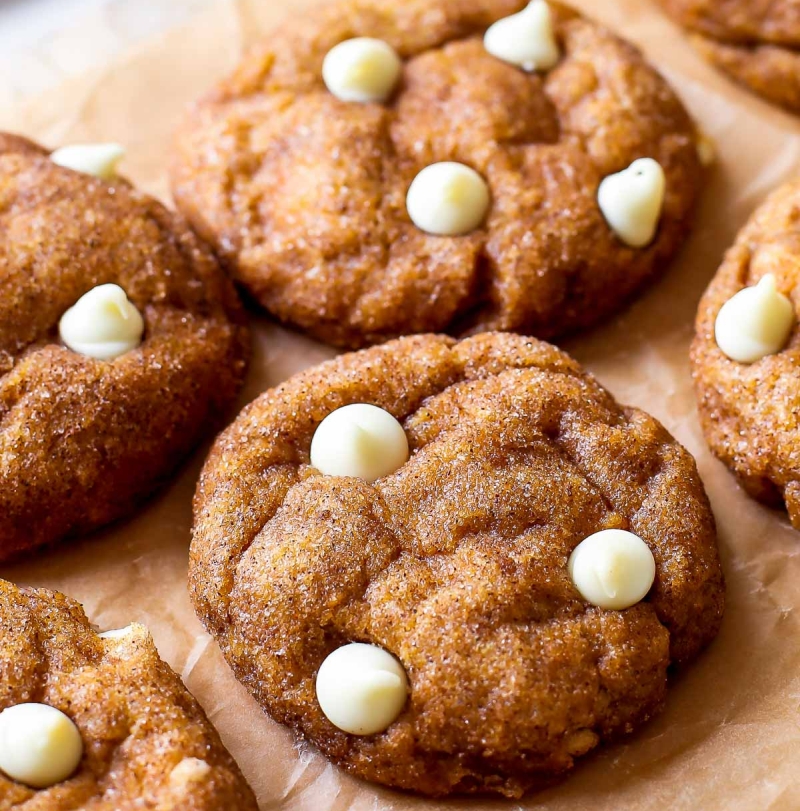 Filled with creamy goodness, these Pumpkin Whoopie Pies are wonderful desserts for a quick get-together. Full Recipe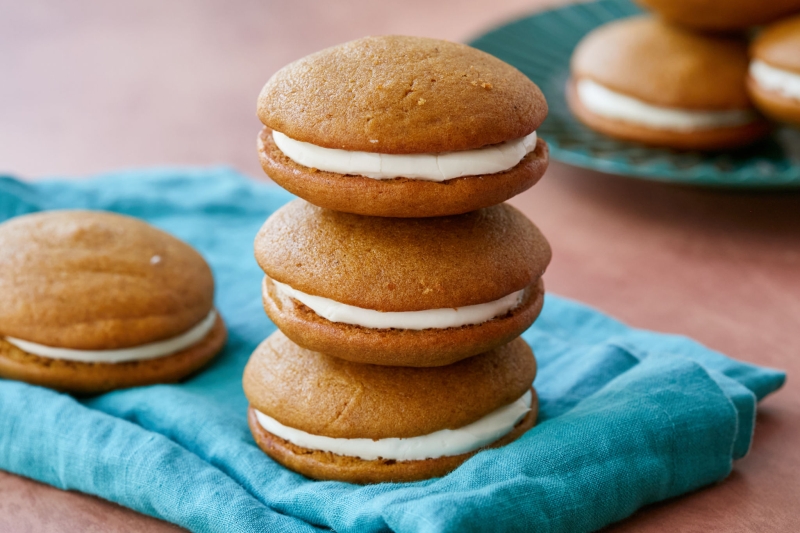 Pumpkin Beverage Recipes
With the arrival of colorful autumn leaves, cozy comfort drinks become quintessential. As soon as fall arrives, pumpkins make their appearance in coffee shops to give a head start to seasonal drinks with them as the key ingredient. Here are the best pumpkin beverage recipes you can try this season.
Pumpkin Spiced Latte is one of the best and most popular pumpkin drinks. It is even Starbucks' most popular fall beverage. Full Recipe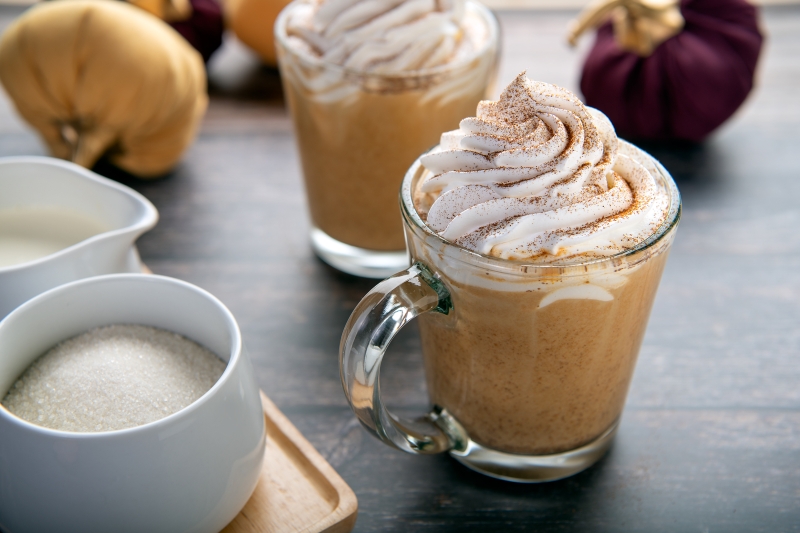 Prepare pumpkin martinis for your Halloween dinner party. It is going to be a hit. Full Recipe
Try this Pumpkin Spice White Russian recipe that is creamy and delicious. Full Recipe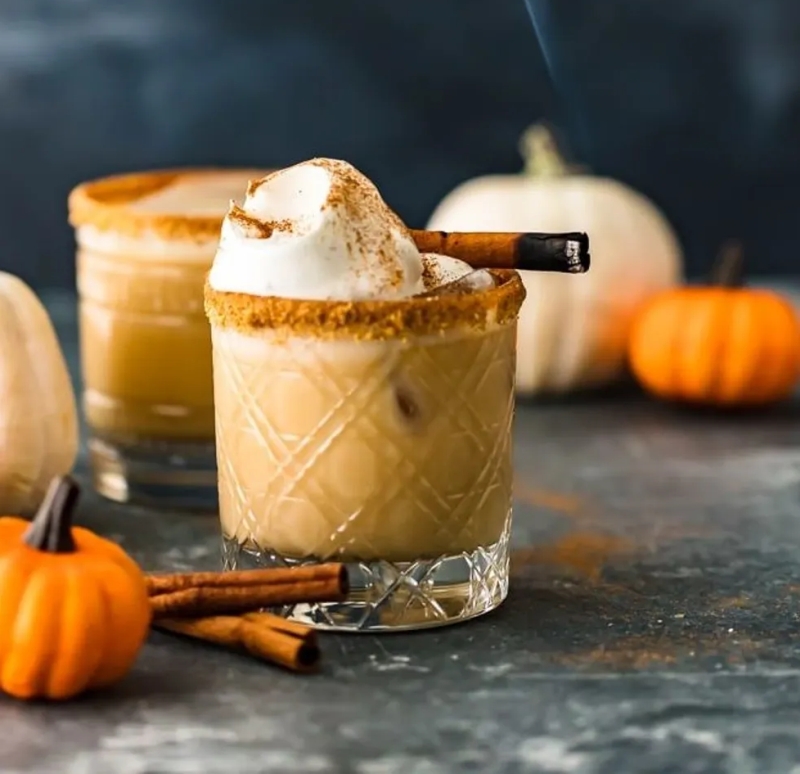 Pumpkin Pie Punch is a tasty fun cocktail for your holiday party. This recipe is easy to whip and can be made anytime you are craving something fruity. Full Recipe