Barker Freeman Design Office (BFDO Architects) has recently transformed a light-filled row house in Windsor Terrace, Brooklyn into a lovely abode for bibliophile clients and their two shy but inquisitive cats. The clients wanted a living space with interesting ways to bring color and light inside. Therefore, the architects have created spaces for highlighting family members' interest in art and books. The dwelling is even designed to let their feline friends navigate through small and high places and escape from unexpected guests.
The spacious twenty by fifty feet by ten feet tall primary living space on the parlor floor is lined on one side by a full-length bookshelf, art wall, and cat circulation and lounge space. The bookshelves create steps for the cats to climb up to a continuous open ledge where they can observe activities from a high point. Moreover, trap doors are created to let the cats access rooms above at either end of the house.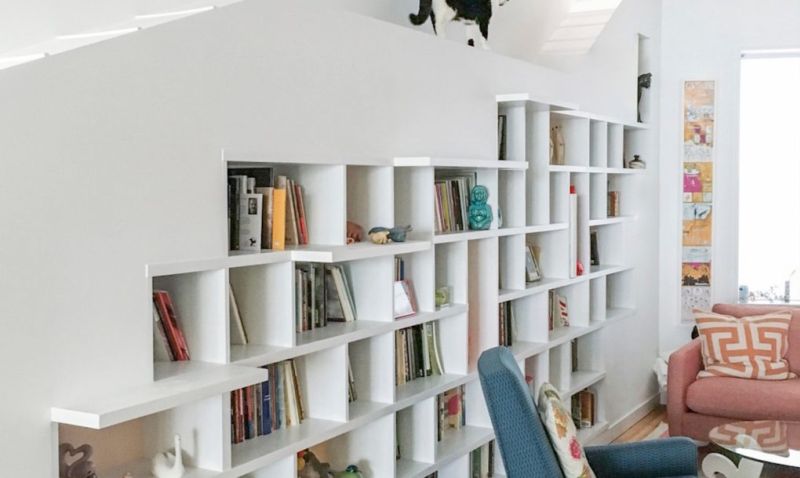 The entire floor is arranged into four separate areas, the living room, dining area, kitchen, and media section. The wall creates a hallway zone on one side to contain storage and access to the powder room and basement. On the other side, it defines the media room seating area and provides a place to conceal air conditioning. Furthermore, it screens the kitchen in the back of the living room in the front. There is also a two-story wall of glass at the back of the house to bring in natural light. A balcony and stairs lead down to the rear yard.
Upstairs, the studio occupies the back half of the floor. A balcony in the window wall allows the client to step outside for quick breaks from work. Downstairs is a "cat-free zone" that's designed especially for guests. The front room is configured as a workout space and a guest suite occupies the back third of the space.
This entire house has been made out of recycled materials. The existing paneled wood doors, doorknobs, and hardware were reused and the pine flooring was refinished. A wood storage unit has further been incorporated into the shelving wall. To make the interior look lively, touches of color on the existing stairs, front doors, and vestibule are used along with detail and silhouettes of the existing woodwork.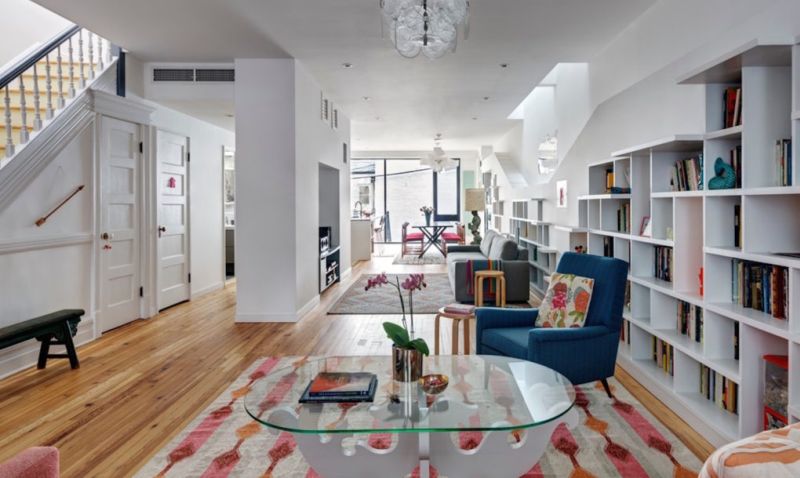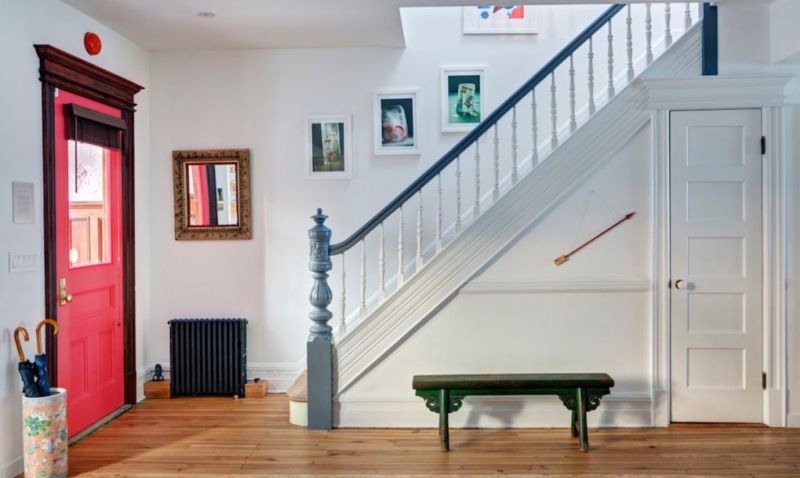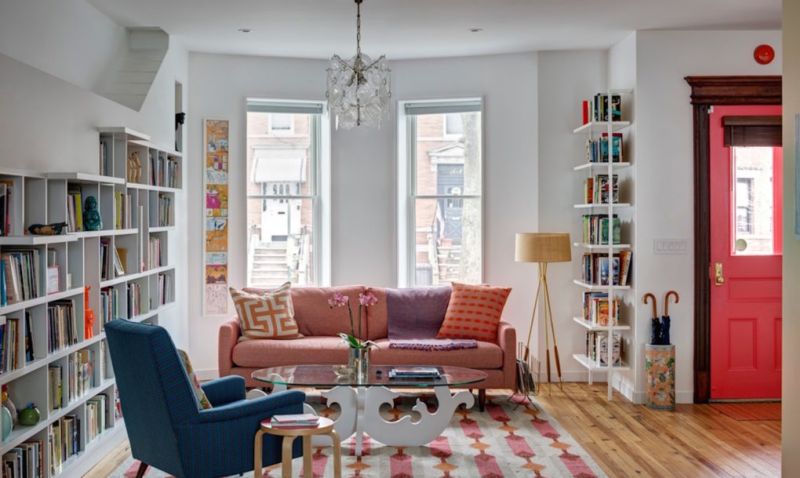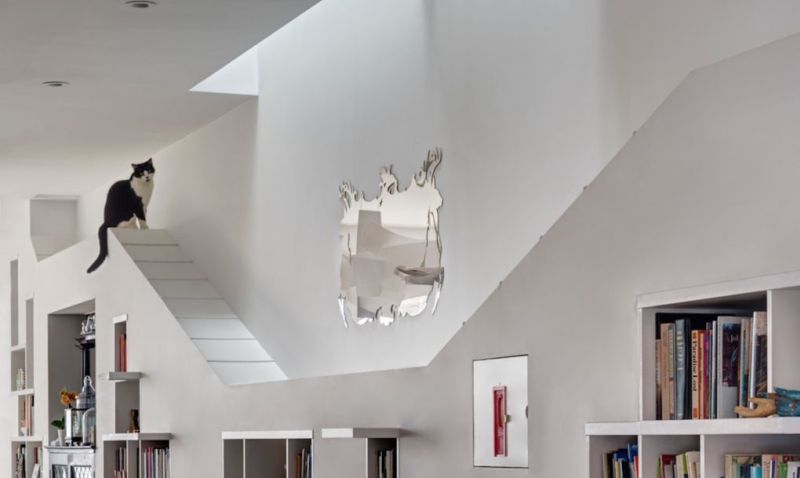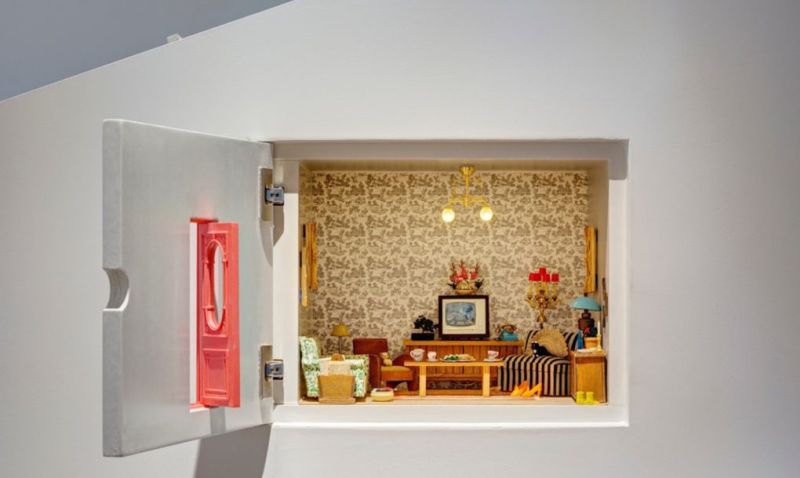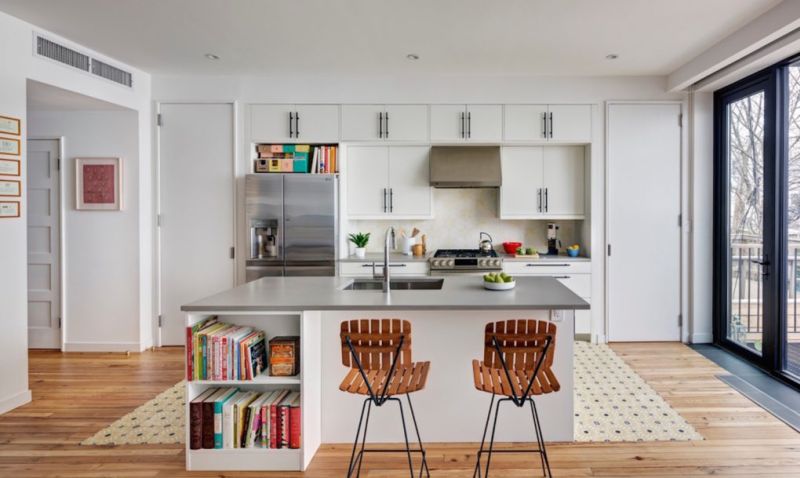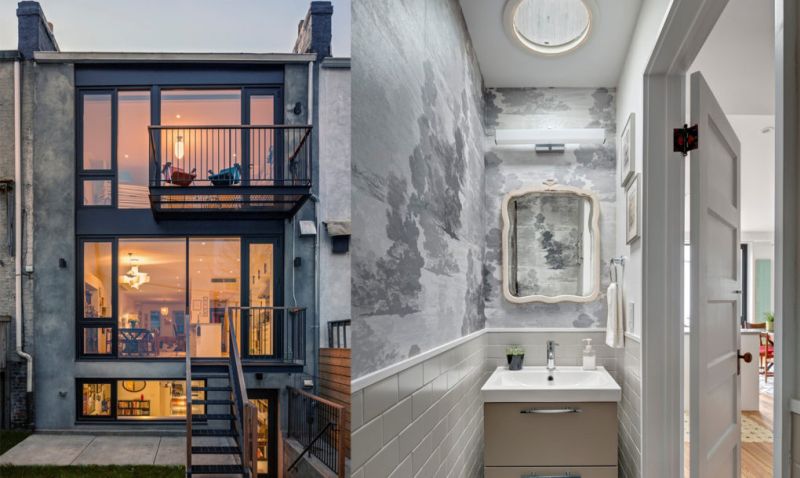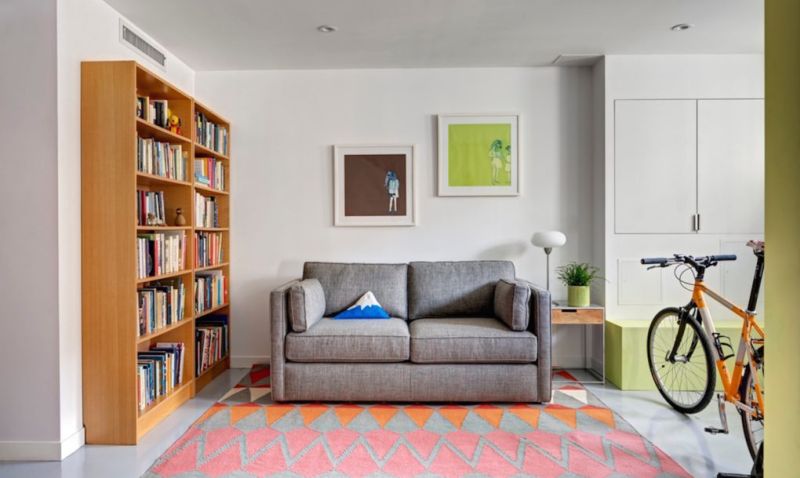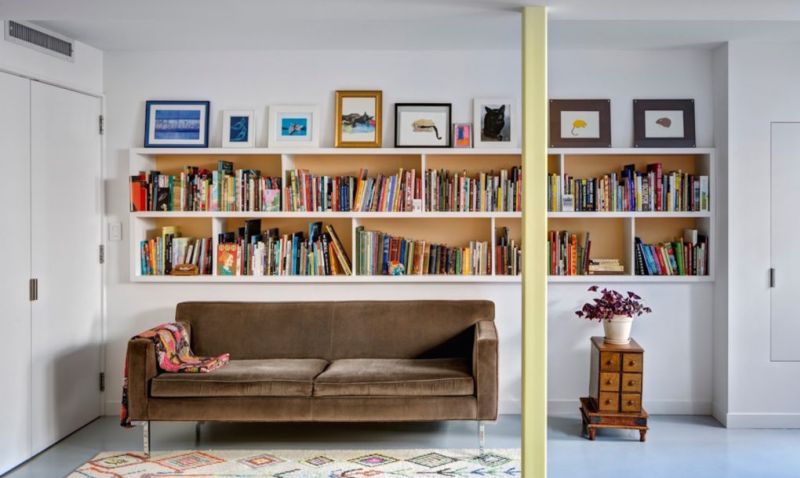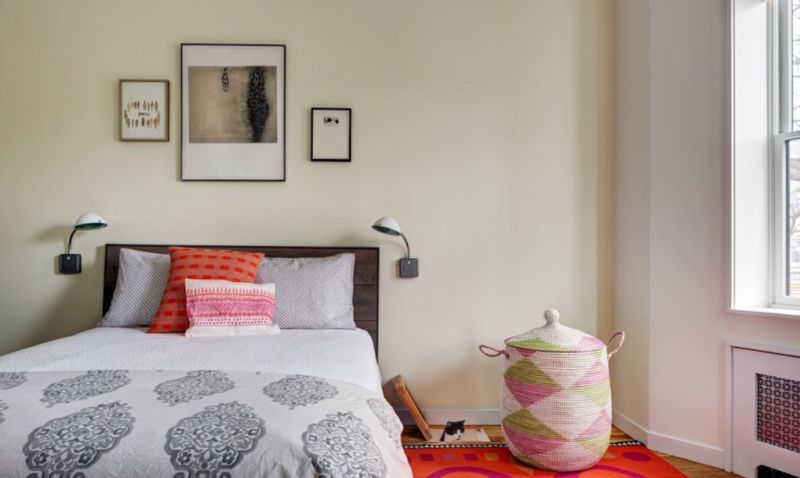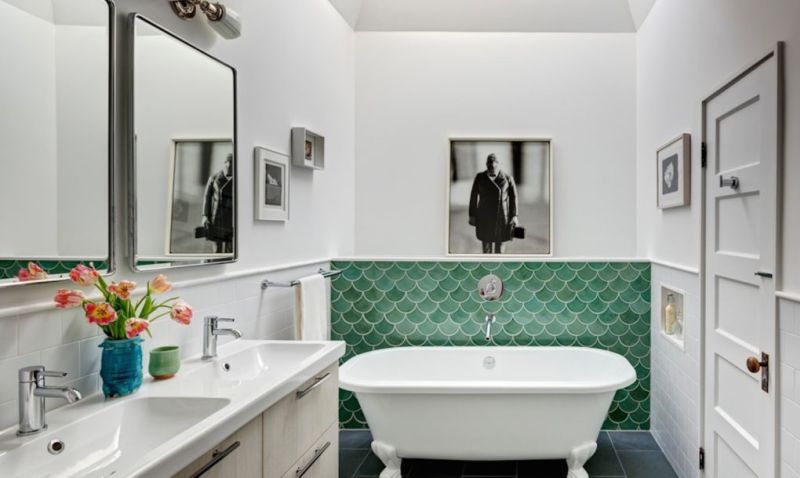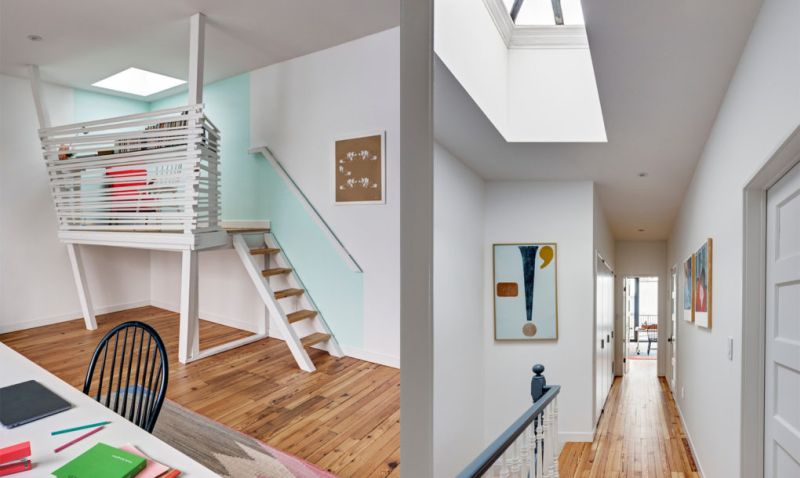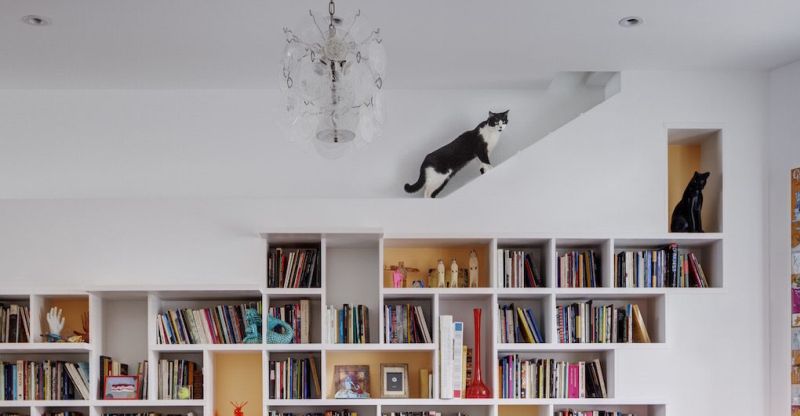 Via: Inhabitat