As part of Private Session Collection by Lebanese designer Vick Vanlian, the vivacious BFF Console Tables are designed to reflect women's beauty and their love for fashion. The pop-art-inspired range of tables pay homage to the language of Jeff Koons and Takashi Murakami, meanwhile serves as functional furniture for storage and to display home decor objects.
Base of each console boasts gorgeous leggy look of a woman, showing off her gorgeous high heel pumps. The legs and heels are painted in bright colors to beautify interior of any living area with flashy hues. On the other hand, the tabletop of these consoles is crafted in minimal design with contrasting colors for an eye-catching appearance.
These hottest furniture pieces are certainly going to raise oomph of any space where they're kept. However, to spruce up your home with one of these outlandish consoles you need to shell out huge amount of cash, as the BFF Consoles are available for $5,000.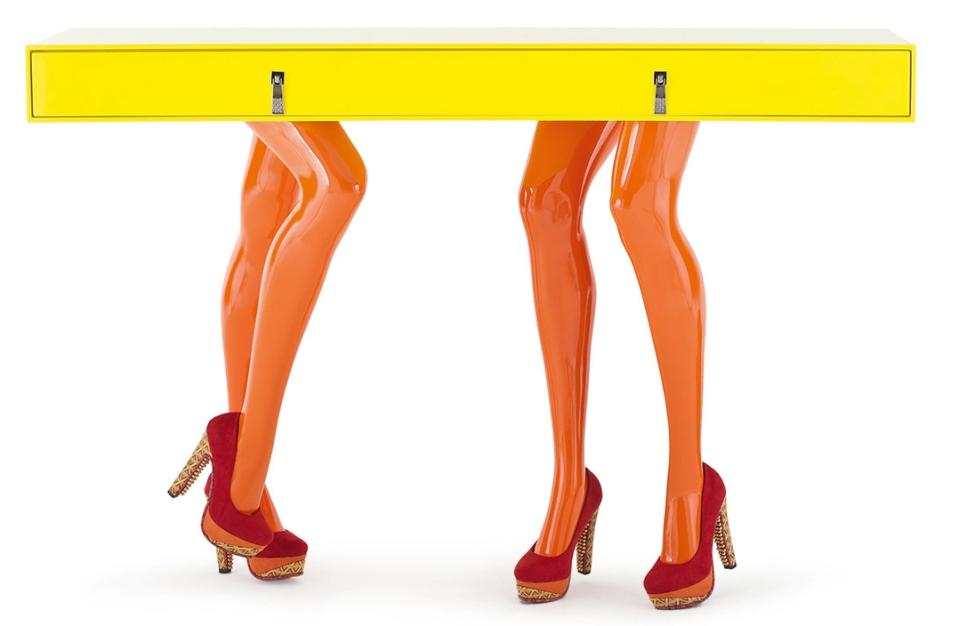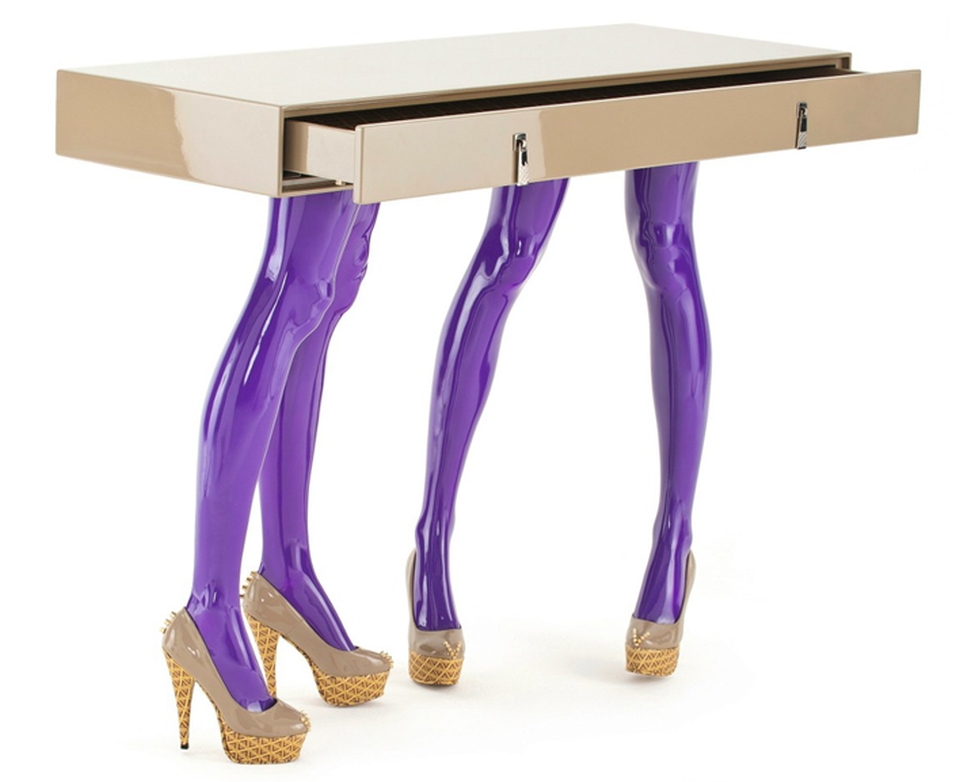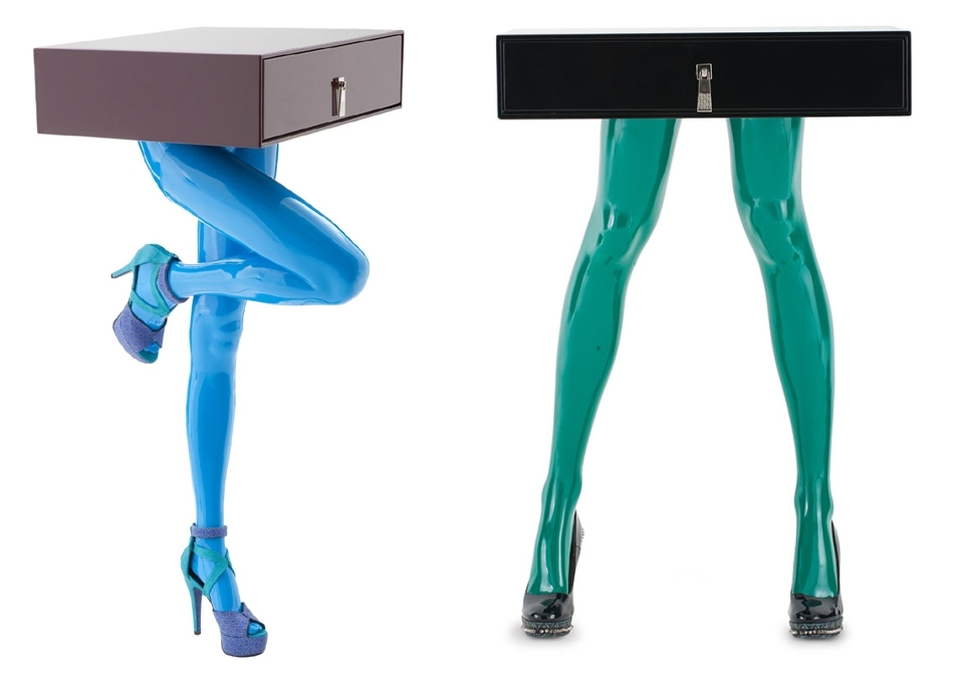 Credit: decoNICHE