The notion that bisexuals can't sit straight in a chair is a stereotype, a meme created and owned by the bi-community itself to have fun. Recently artist Ma Matiazi sketched a design based on this stereotype. She drew a sketch of a 'Bi-chair' humorously and posted it on Instagram with a message "designed for people who can't sit straight."
View this post on Instagram
People loved this unique design so much that one man, Israel Walker, adapted this chair's life version for his bisexual daughter who thinks the stereotype of bisexuals' inability to sit straight is hilarious. Though it was just a joke, Walker loved the idea and reached out to Matiazi seeking her permission to build a crude version of her design, to which she agreed.
Ma Matiazi shared,
The chair idea was just a joke. The concept is very simple: a ridiculous orthopedic chair for anyone who sits like a bisexual. It's a joke inside another joke, and I thought it would be humorous for a very specific public. I confess, I thought no-one would give it any attention, most of my jokes are quite forgettable.
Also Read: Cradle Chair: Unique Lounge Chair by Benjamin Hubert
After this proud father got the designer's permission, he built the bisexual chair and shared images on Facebook in all its glory. His design is a bit different from that of Matiazi's. The chair is made of wood and is rougher in design, with short unfinished arms and a cutout section with a footrest. Walker removed the slopes in Matiazi's design.
Believe it or not, it definitely serves the purpose. Both father and daughter got themselves photographed sitting in the bi-chair, depicting its use.
The Facebook post is getting love from bisexuals and their supporters alike. Walker's post was shared about 3,800 times, got 467 comments and over 2,700 likes on the social media platform (at the time of writing). Though it's not for everybody and there are people who haven't liked the idea. Some people believe that it is the stupidest thing that they have seen on internet, while someone said that people need to teach their kids how to sit straight.
Anyhow, there are people like Matiazi and Walker who shine a light on the bisexual community that is apparently ignored by society. Bi-chair is winning hearts despite all the hate. Although there is no word on mass production of this queer chair but if it ever happens, won't be a bad thing.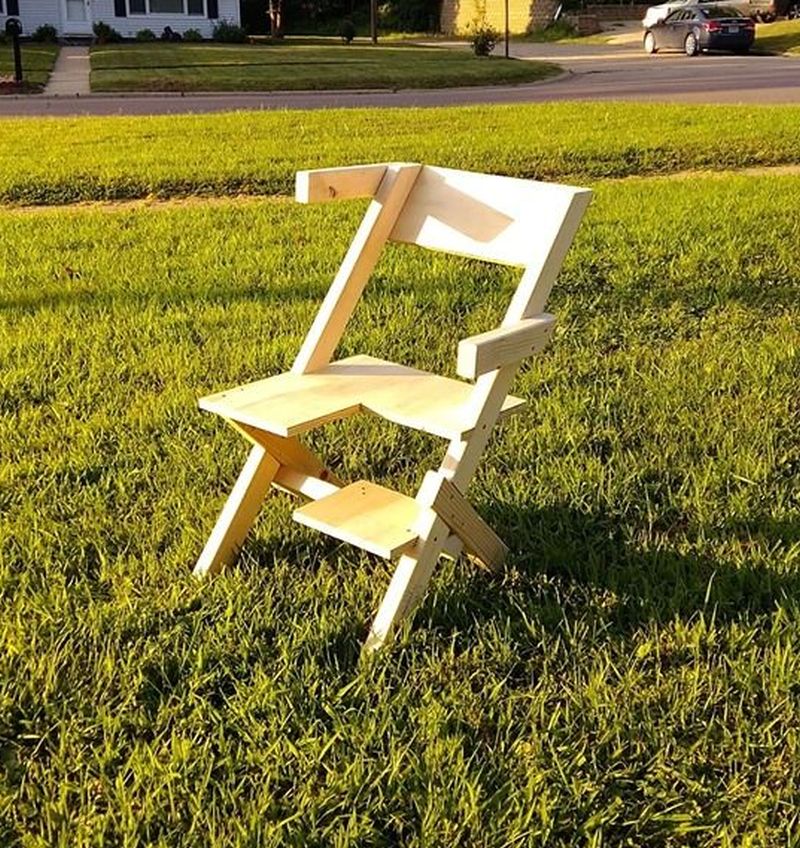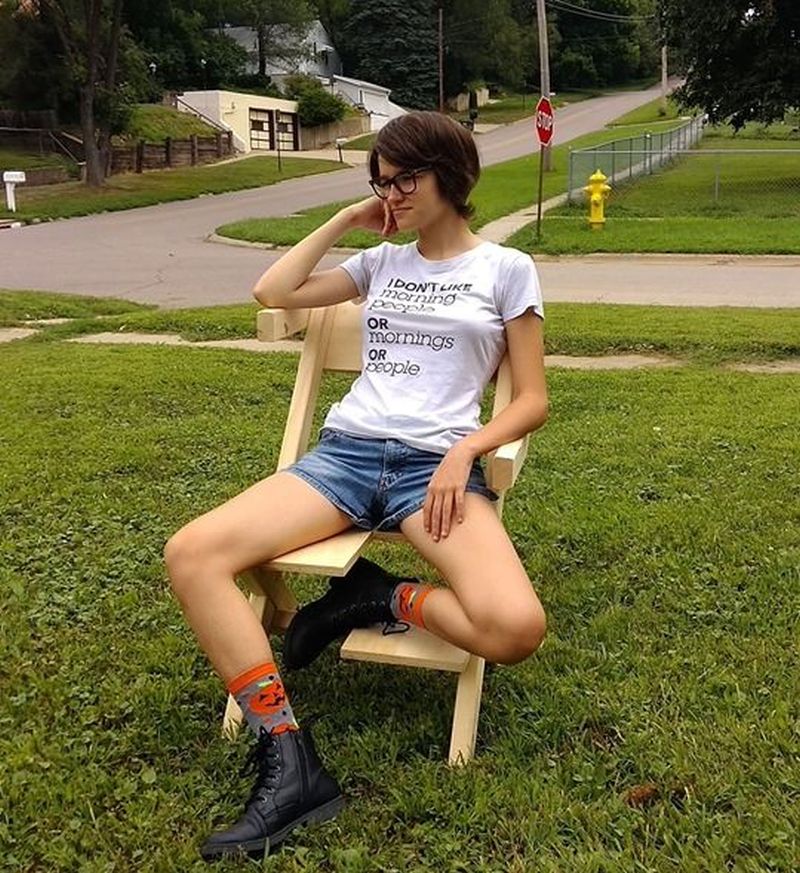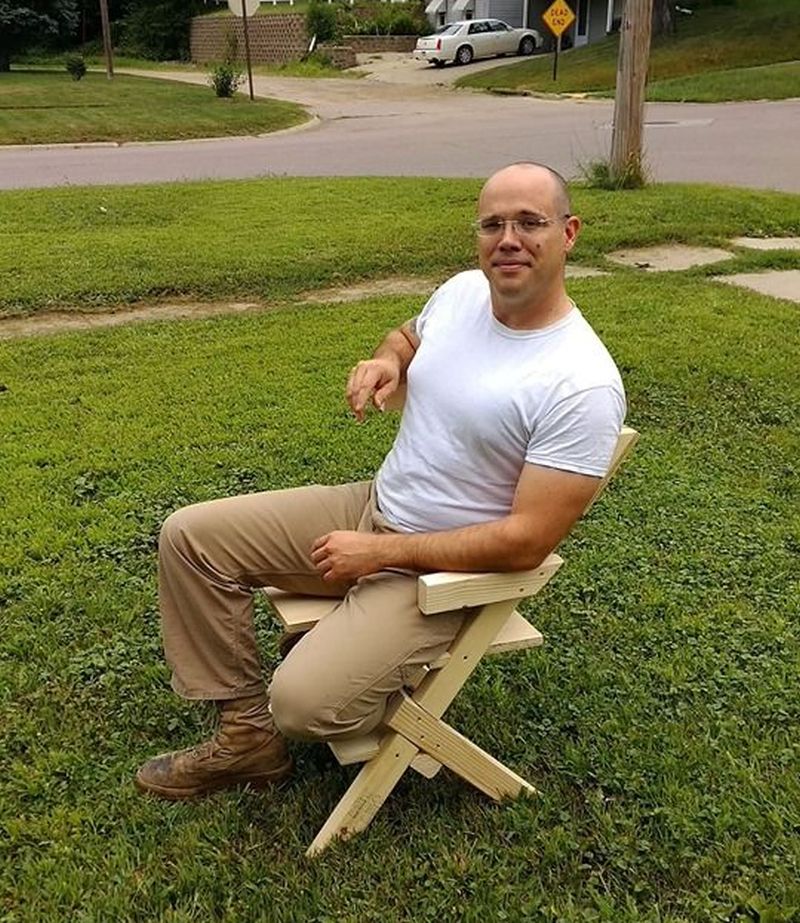 Via: Bored Panda