Spanish interior designer Isabel López-Quesada bought an 18-century home in Biarritz, southwestern France and converted its interior with dramatic touch for giving it a unique look. It was formerly a house full of old pheasant cages and was not appealing at all, but the designer decided to make it her farmhouse because of beautiful countryside location and the building's very own 400-acres garden with lime and oak trees.
The highlighting feature of the home is its entire interior with artistic and sculptural objects. It includes big rooms with high ceilings having a spacious living room, six comfortable bedrooms and bathrooms, a porch and an infinity pool. The living room of the house showcases a dramatic white double staircase that leads into a room through an old planked door. There is also a huge table at center with a giant plant vase on it, moreover comfortable couches and a dining table are also there within the living room with significant décor objects. Plants are kept inside every room to make each living space look more livelier.
The traditional wooden ceiling within the home and stonework on wall of the main bedroom are kept intact as it is to remind the owner about the house's actual existence. In the hall you can see a lacquered table with Japanese ukiyo-e by the side of uniquely painted wall, to make this area different form rest of the house. Other than all necessary facilities with the home, a utility room is also present at other side of the house which is designed with old furniture, plants and contemporary lampshades and curtains.
Each room is designed different from the other so that the owner always feels refreshed after entering into any of the rooms. It is indeed a home that one doesn't want to leave after staying here due to the extravagant interior by the designer which expresses both class and homely touch all in one.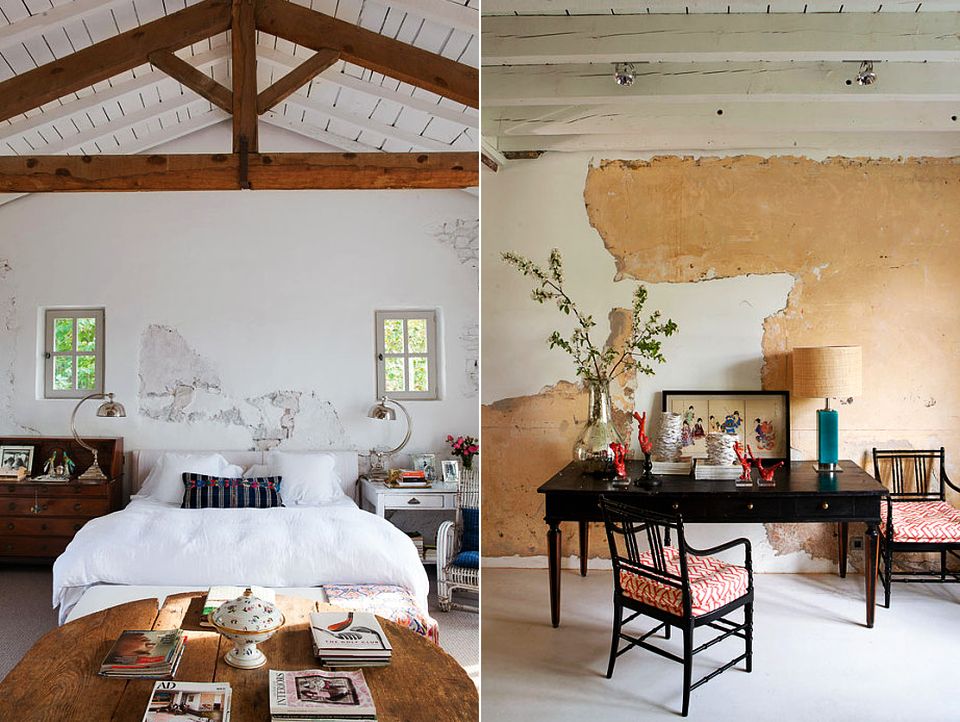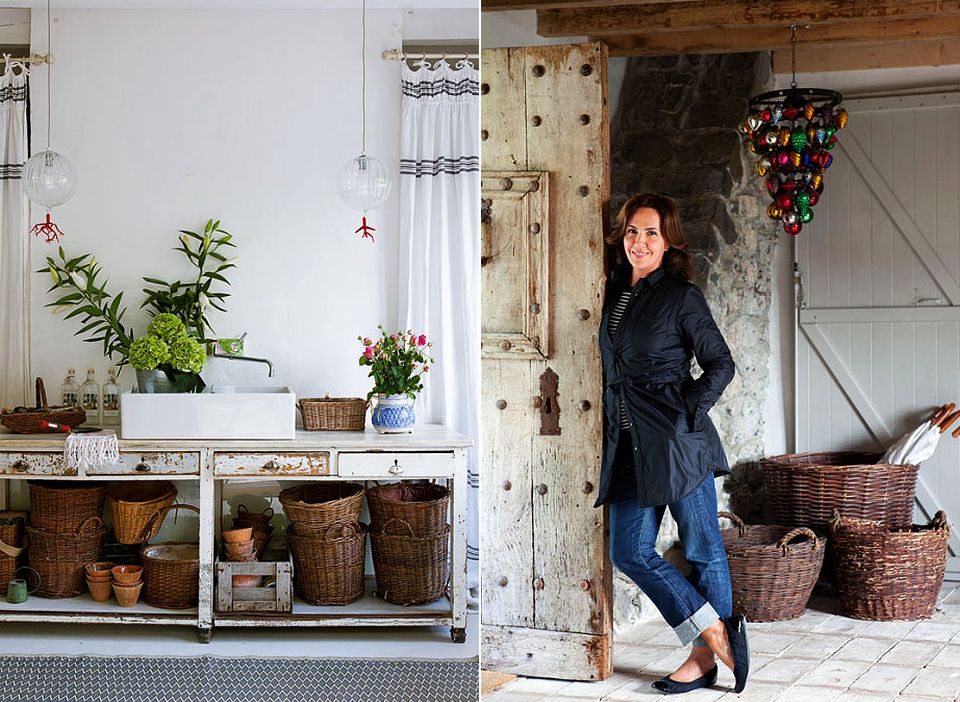 Via: Telegraph