Trying to spread rock-hard butter stick on your toast is quite a painful task, as it tears up the bread. We're sure you don't even want to imagine the result of sticky butter on popcorn. But to solve your all butter spreading woes, entrepreneur Doug Foreman, founder of Beanitos snack chips, has come up with a user-friendly and convenient solution in form of Biēm Sprayer.
It is the first-ever butter sprayer that's designed to transforms a real stick of butter into misty spray in mere seconds. To use the sprayer, you just have to insert a stick of butter (salted or unsalted) into the device and close its lid. Now hold the spraying nozzle towards your bread toast or any other food item you like. All thanks to this amazing butter sprayer- you don't have to depend on unhealthy cooking oils that taste similar to butter.
Press the button and see how a butter stick melts into a liquid spray before your eyes. It's not magic- just right amount of heat and air are the reason for this instant transformation. The biēm melts butter stick at just 95-degrees without overheating, so the real taste of butter is maintained. A built-in accelerometer can also detect when the user has picked up the device. This way the device itself offers an easy on/off option for convenient usage.
Wondering what if the nozzle gets clogged? Don't worry; the device has been designed with a special patent-pending nozzle that can prevent clogging. Moreover, the spray even allows proper portion control, which means the user can easily keep limit the amount of calories being consumed.
Biēm sprayer is currently seeking funds on Kickstarter for $42,000 goal, and has successfully surpassed the initial target. You can pre-order it now at starting price $99, however shipment is estimated by April 2016.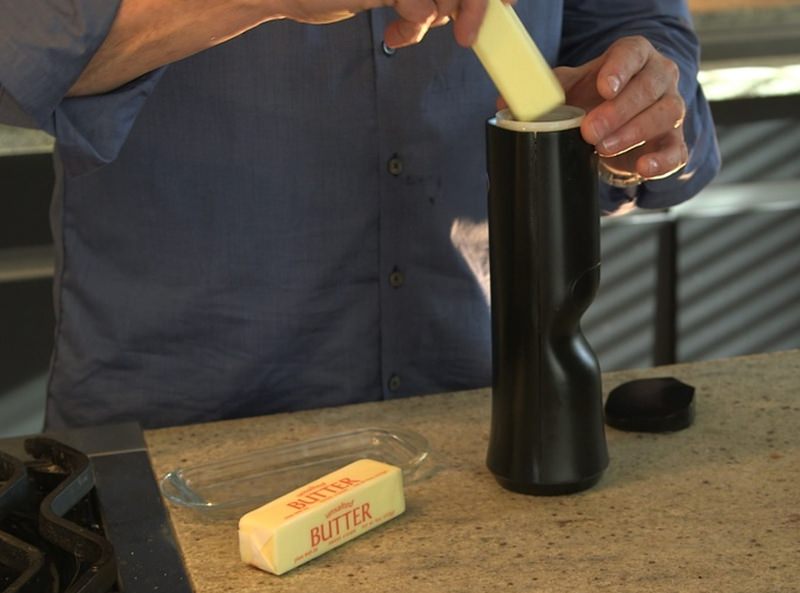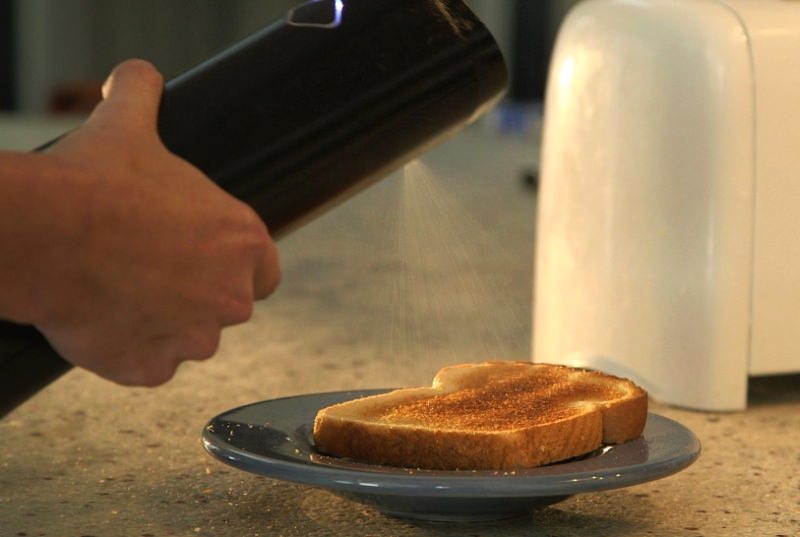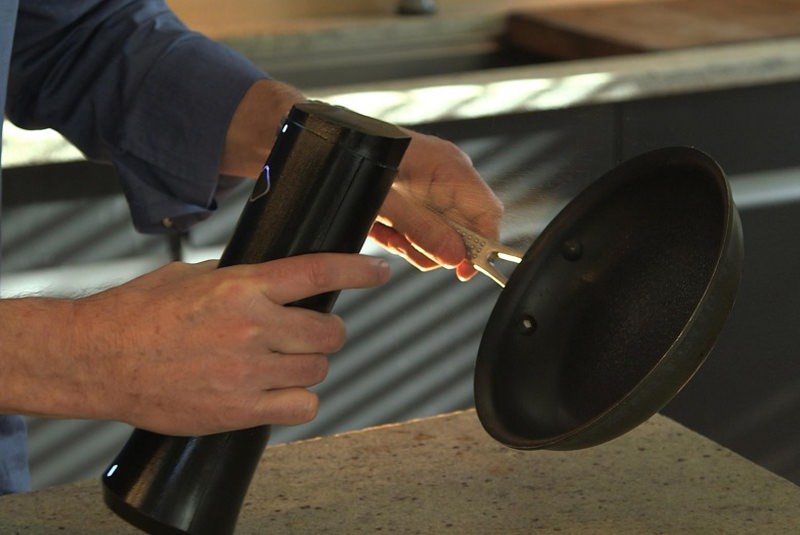 Via: Cnet