Big Talk is a vibrant showy lounge chair featuring a modular design and a smooth-edged shape. Originally designed by Australian product and interior designer Adam Goodrum for Febrik and Kvadrat's exhibition Knit project! during 3 Days of Design in Copenhagen, this colorful chair is now a part of Bla Station's 2021 collection.
The use of colorful fabric swatches makes it a unique and eye-catchy furniture piece. Inspired by textile swatches, which are like fanning concentration of colors; Adam Goodrum says, this "upholstery forms a modular tête-à-tête sofa or Victorian-era 'love seat' collection where two or more seats can be joined together in an undulating arrangement."
Per the designer, two people can sit side-by-side in this spectrum of colors while facing in opposite directions yet having a quiet conversation. Big Talk lounge chair comprises two circles that make a luxe throne for sitting.
The seat and front part of the backrest shine in the same color, whereas the back can be combined with textile swatches in a color book format for a touch of mighty color.
Also Read: Lisa Riou Creates Bendable Felt Armchair in Unique Floral Design
The modular design allows the chair to be placed back and forth to create a sofa-like seating, facing in different directions. Both the seat and the backrest are crafted from molded foam, all covered in different shades of velvet made by Febrik.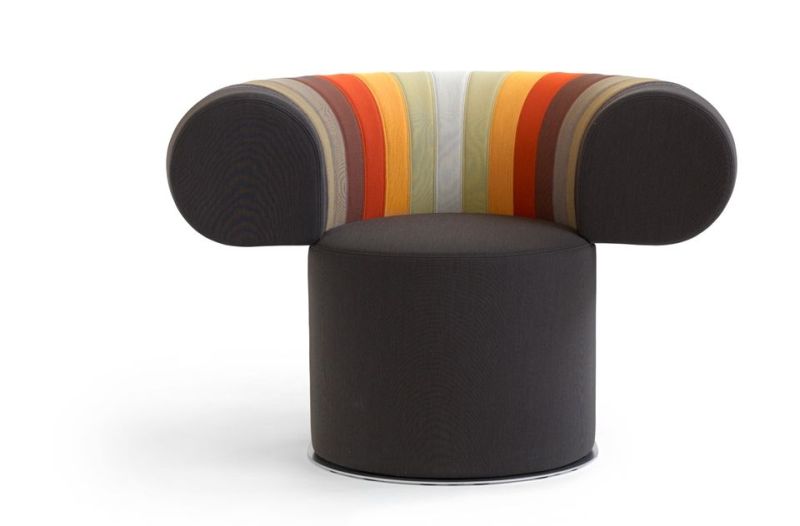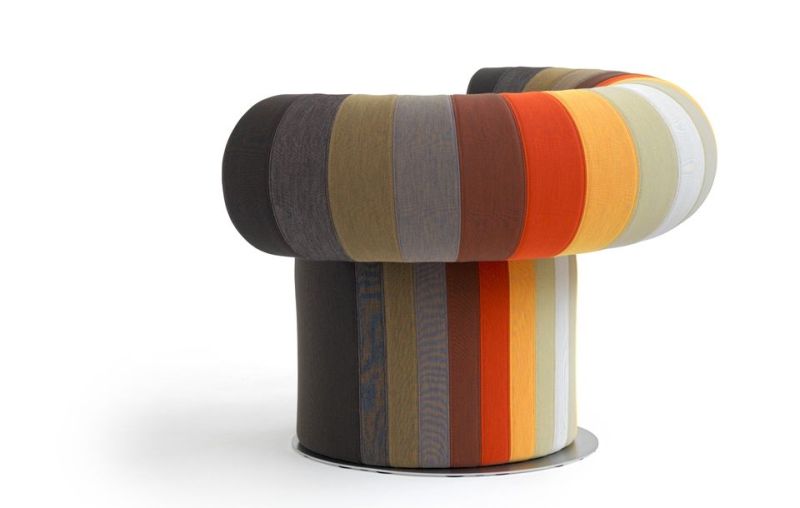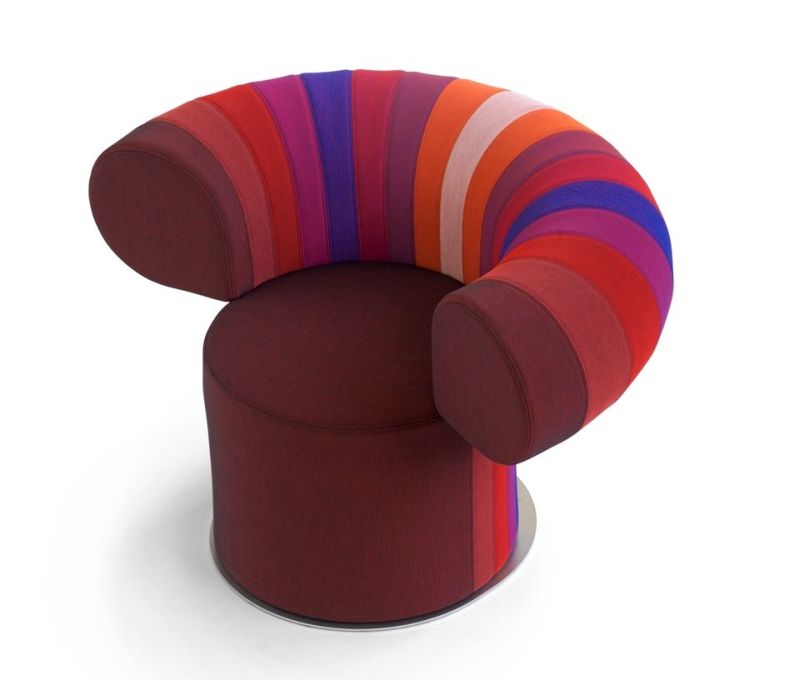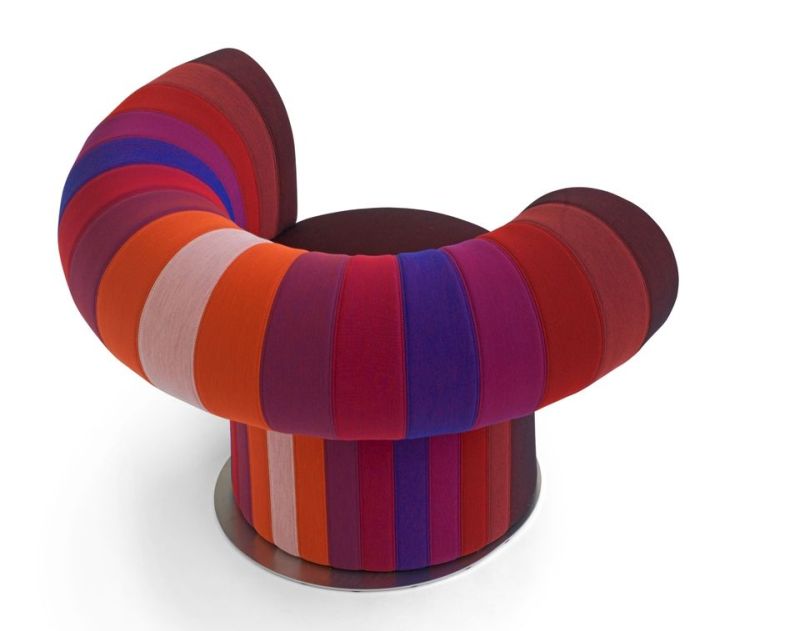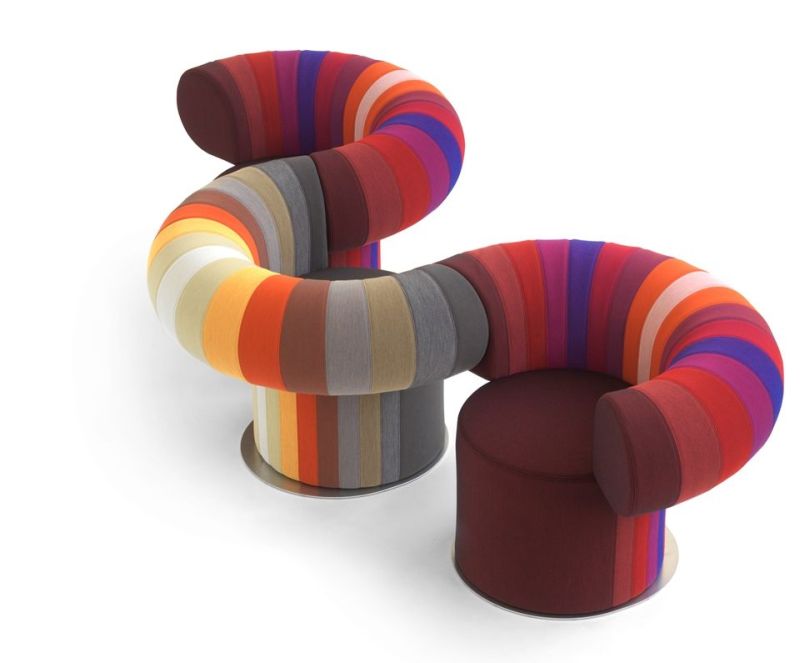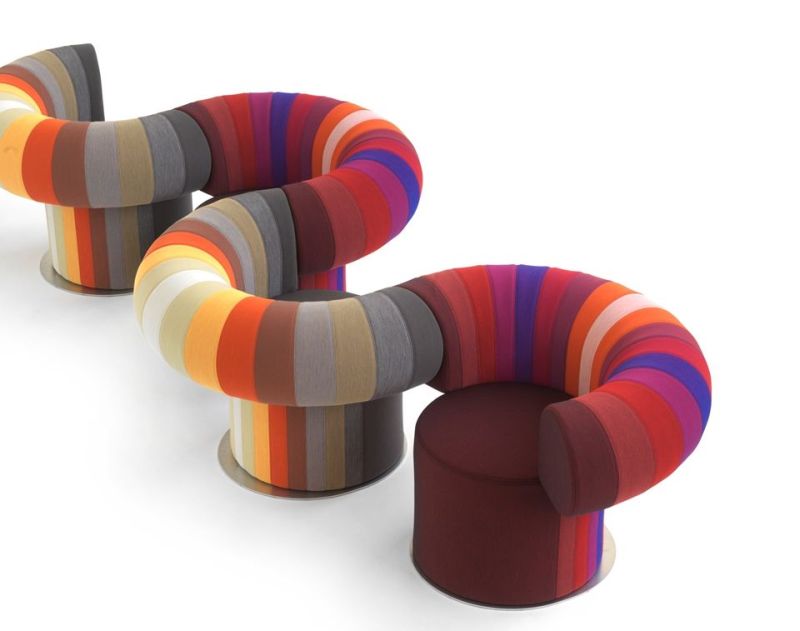 Via: blastation