For a decade the owners of Montana ranch viewed this picturesque location from their trailer that was parked on the property. When they decided to build a house on this 2000-acre property as their vacation retreat, they choose Hughes Umbanhowar Architects to design Big Timber Riverside house for them. Large spans of glass windows and doors that wraps entire structure right from floor up to the ceiling, adds a touch of modern style and provides panoramic view of the rugged scenery that surrounds the home.
Since, Big Timber Riverside is built on flood plain, it has break-away vents installed in its foundation. So during the spring season when the snow melts and water flows from the peaks on to the floodplains, and surrounds this home, vents collapse and allows water to flow under the foundation. This design gives a mesmerizing illusion as if this house is floating on the water.
Entry to Big Timber Riverside has dramatic element to it as spring fed ponds surround the home with fresh water year-round. Architects designed a stone walkway over the pond water and natural stone steps that lead to the large pivot front door. Though there is a bridge made from limestone and castoffs, which allows owners to drive around the house and enter this mesmerizing home.
Interior are also made of wood, and adds to the decor of this beautiful house. Living room with a fire place can beat out the chill and has a large steel chimney suspends over it. And a motorized metal-glass enclosure can be lowered over the flames when a cozy ambiance is required.
From the side of the chimney a passageway leads to the kitchen and traveling from one room to another is quite an experience because of the wood used in the architecture for example: floor is made from teak wood and the walls are composed of reclaimed snow fencing.
Media room usually used by the kids has vintage sofas in 1970s styling and outside view from this room is breathtaking. Stairs that leads to the master suite reveals the elements that make up the house – like wood, metal, stone and glass.
The upper section of Big Timber Riverside has a master suite that has a balcony and reveals a splendid view of surroundings. A wooden tub adds to the luxury and comfort that the house actually offers to its dwellers.
With so much to offer to its inhabitants the Big Timber Riverside is a striking piece of architecture and a divine place to live in.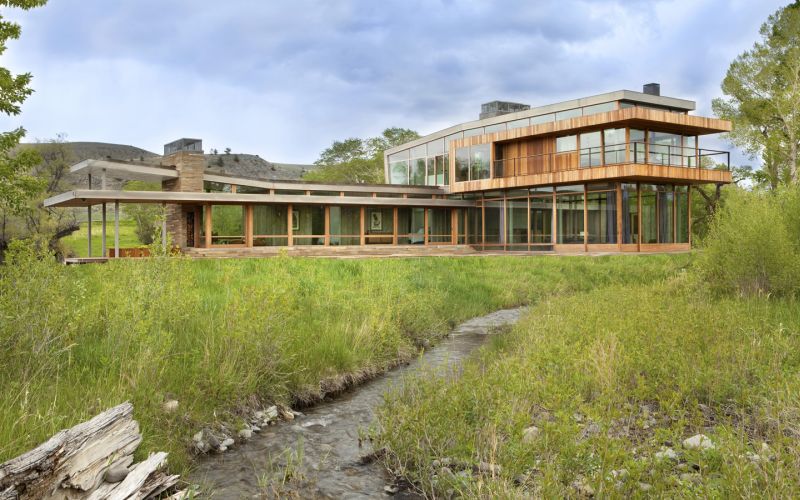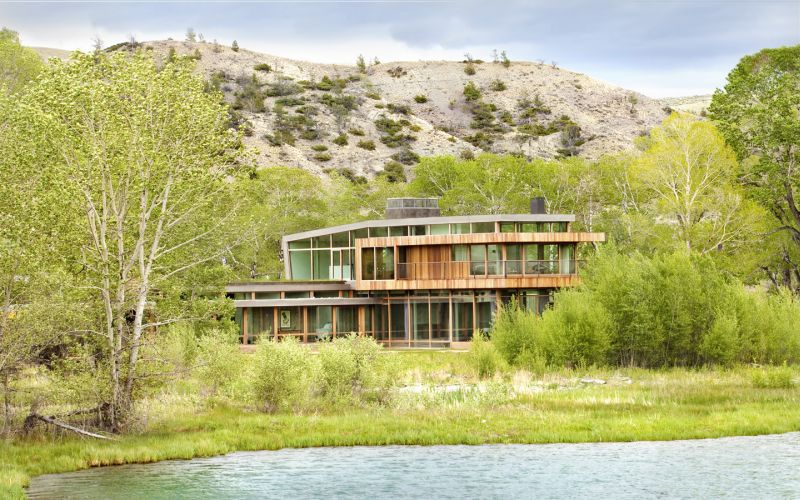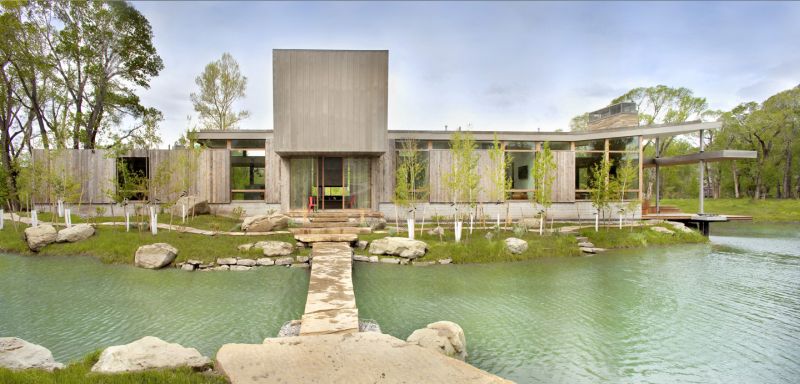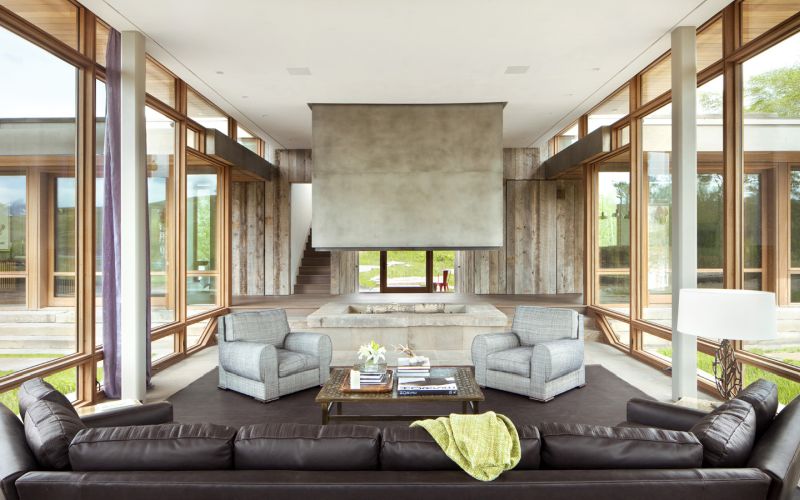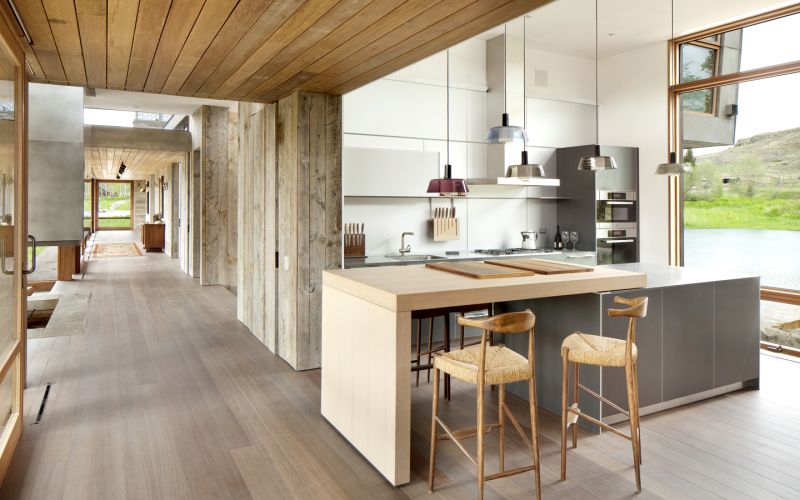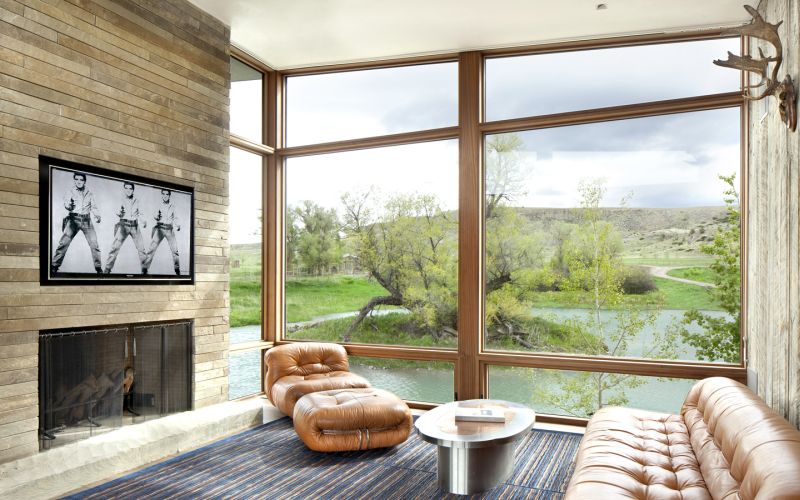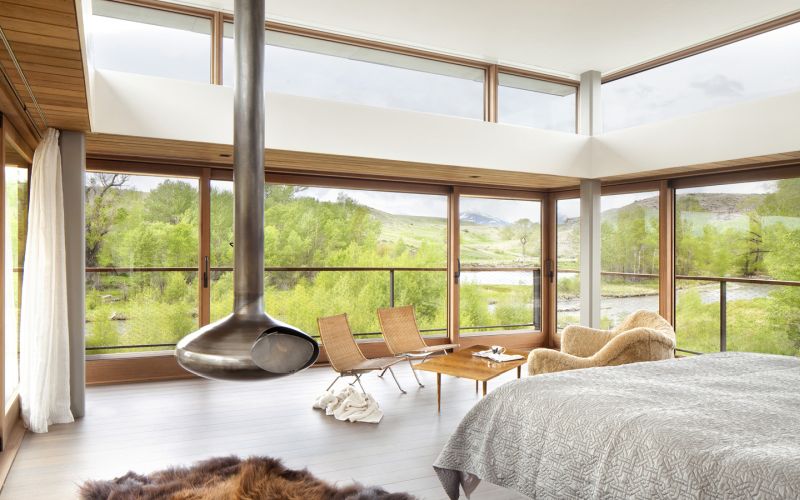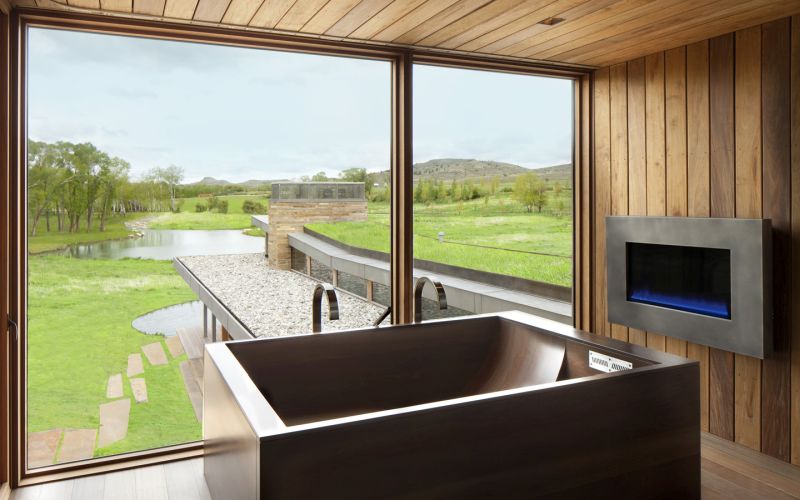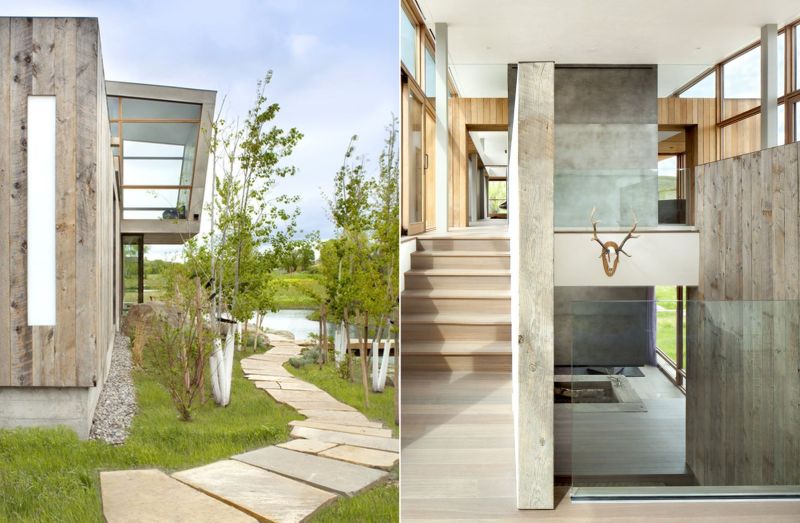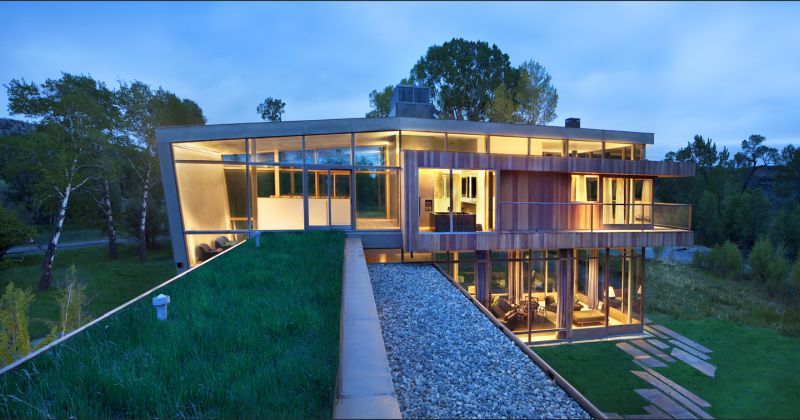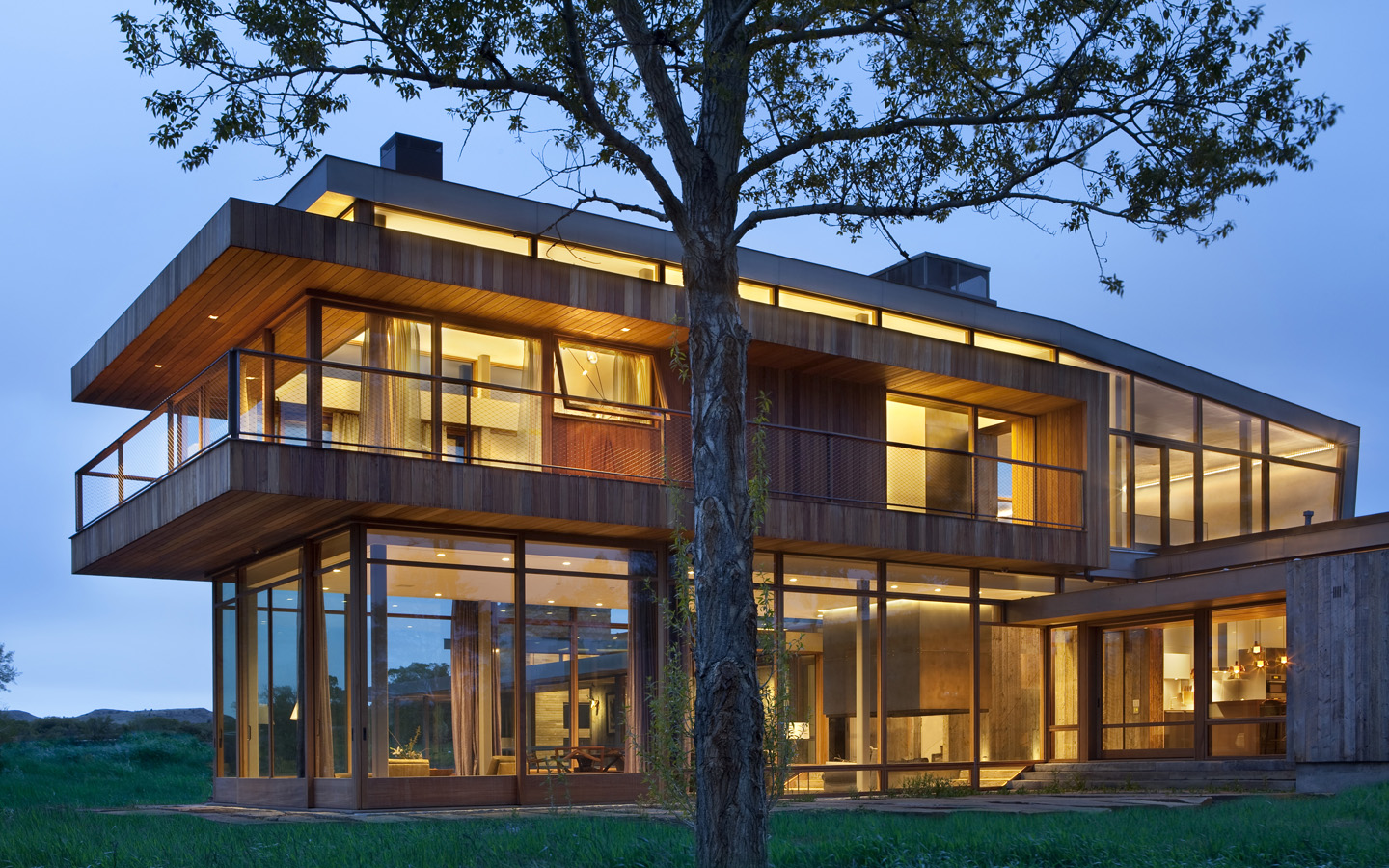 Via: Freshome