There are billions of homeless people around the world, looking for basic means of living. However, it's not easy to build concrete houses in a day or two. But the Italian 3D printing company WASP (World's Advanced Saving Project) may have come up with an appropriate solution in form of BigDelta, the world's largest 3D printer to build houses using mud and clay.
There is nothing new in building houses out of mud, in fact, it is the 9,000-years old method to construct houses. But with 3D printing technology, building houses with clay and mud is more advantageous. The 3D printer forms triangular shapes between the walls, which make it stronger and capable of bearing more weight than traditional methods. It can even make homes three meters tall, creating a spacious home. The best thing is that these are zero-cost homes, and can be built in a day.
The printer itself is fairly minimalist in its design. The extruder head has been supported by a tripod structure that uses a blend of mud and natural fiber, such as wool, for construction. This method also allows the builder to create architecturally-interesting shapes, allowing homeowners to add a creative touch to their living space.
The company claims to have gained inspiration from the potter wasp, as the 3D printer builds various home designs just like the clay pottery method. The wasps blend mud and wool fibers to create sturdy homes that protect their young from the elements.
For now, they are considering Sardinia, an island off the coast of Italy in the Mediterranean Sea, to build 3D printed homes. Although this is not the neediest place in the world, but it's situated close to the company. In future, the company is planning to move on to more remote locations to help homeless people in different regions in the world.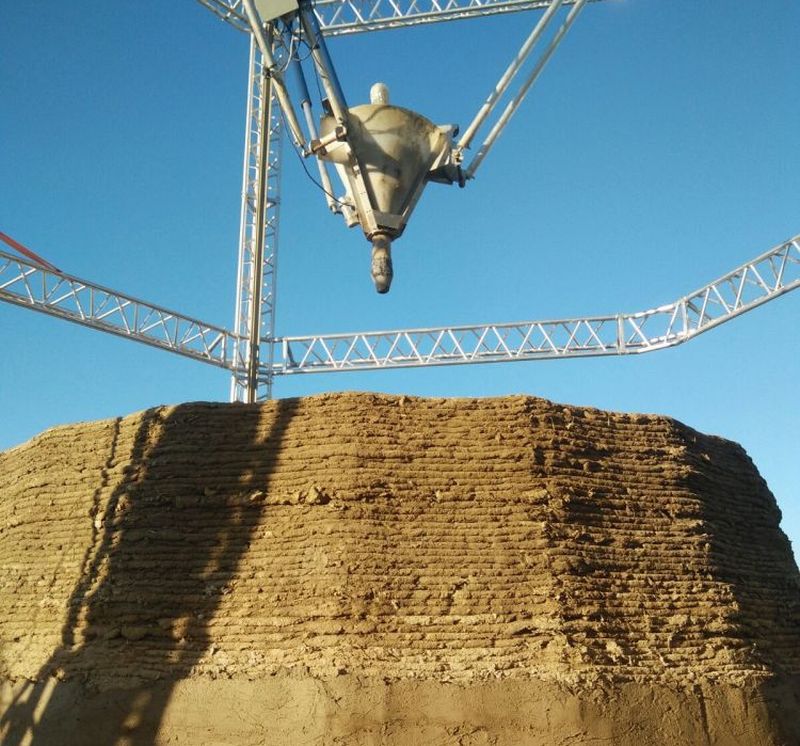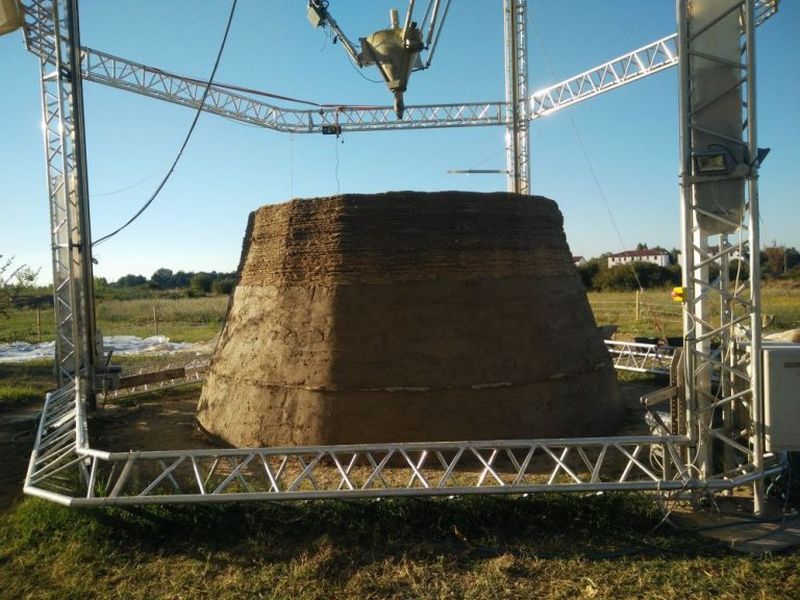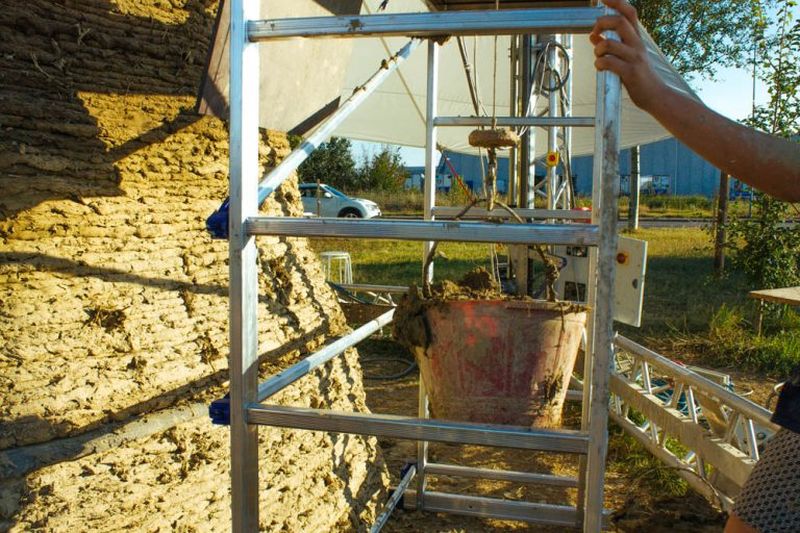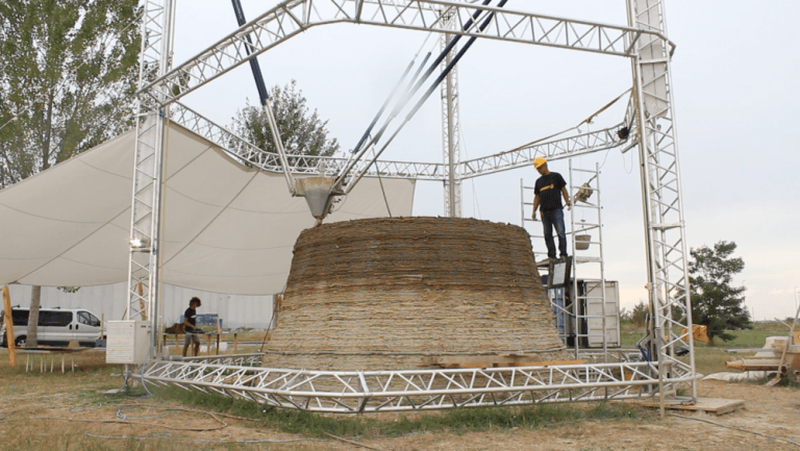 Via: TrueActivist