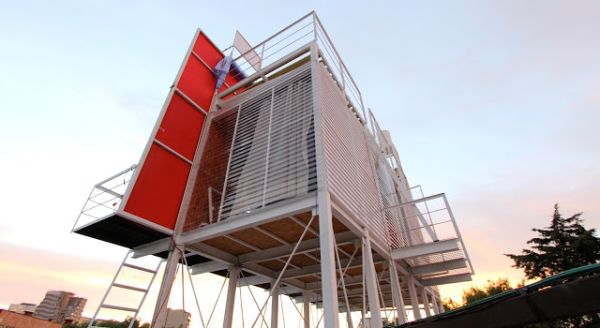 Sometimes big designs come out of small notions. This is aptly proven by the so named 'Billboard House', a habitable conception partly borne out of the idea of creating temporary living spaces for the billboard artists. The architects struck gold when they unanimously decided (as an advertising gimmick for Scribe) to construct the habitable space with the billboard posing as one of its facades. The result was a small terraced house house nestled between the rear support structure of a big billboard, located in the affluent Polanco neighborhood of Mexico City.
This unique project was conceived and headed by architect Julio Gomez Trevilla. From the constructional perspective, the habitable space has a support structure of solid steel, while the Billboard House itself is made of chipboard sheets lined with plastic film. Additionally, as a heat mitigating mechanism, the roof is crafted out of separate module of wood for insulation purposes.
Coming to the functional side of the scheme, the Billboard House has been contrived as temporary habitable space for artists, so that they can work on the adjoining billboard, and also take adequate rest in the privacy of their quarters. In this regard, the house is furnished with some spatial features like a bathroom, shower, closet-dressing room, a kitchen, a folding bed and even a desk. And, finally as a parting shot of artistry, the access to the billboard from the house opens in the middle of the board. So, this creates an 'illusion' of the artist disappearing into his own work, when he decides to retire through the hidden door.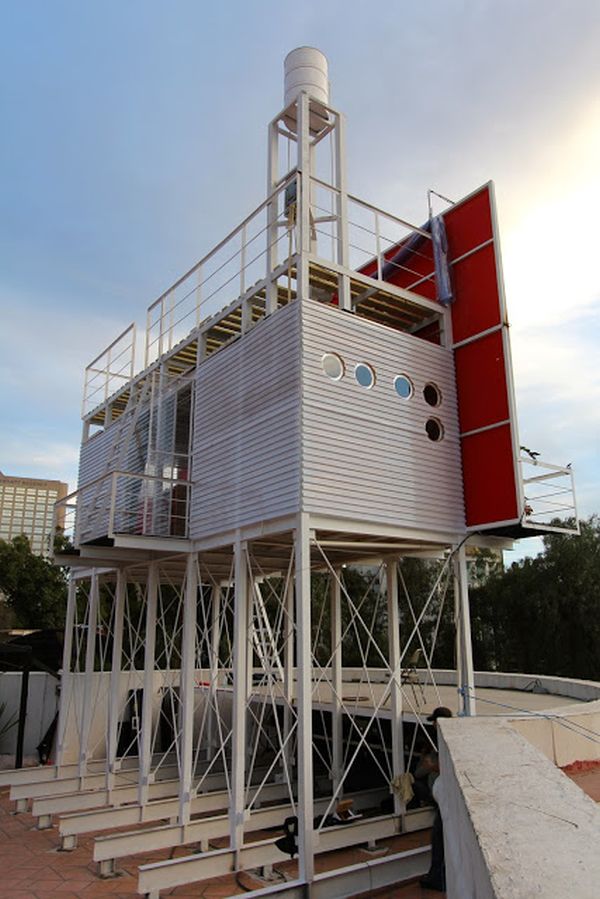 Via: Etcetera001