Moscow-based BIO Architects has created its new TOPOL27 prefab cabin with the idea to make it easier for people to move into a house. This tiny prefab cabin can be transported to the desired site and installed in just one day. It accommodates all functions of a house in just 27-square-meter structure, signifying the theme of downsized living.
Despite being ideal for residentials, TOPOL27 is intended for rental businesses. The tiny house features an expansive floor-to-ceiling window in the bedroom. The interior is designed creatively to ensure a homely, comfortable feeling. There is a bedroom, kitchen, living room, bathroom, and dressing room within, while a terrace is provided for enjoying the outdoors.
This cabin features a blackish look made with natural oak and metal on its exteriors. On the contrary, the interiors are bright, with a woody charm in all the living spaces. TOPOL27 comes pre-equipped with furniture, curtains, appliances, and lights. There is even a wood-burning fireplace to ensure coziness in winters.
Also Read: Koto Unveils Three New Cabins in Partnership With Trees at Tughall
The cabin comes in a ready-to-use condition, with minimum intervention required from the buyer. It is outfitted with items from common chain stores so that they can be replaced easily, which is important for a rental business. BIO Architects has already installed the TOPOL27 in the Pine River country hotel on the Protva Riverbank, Russia.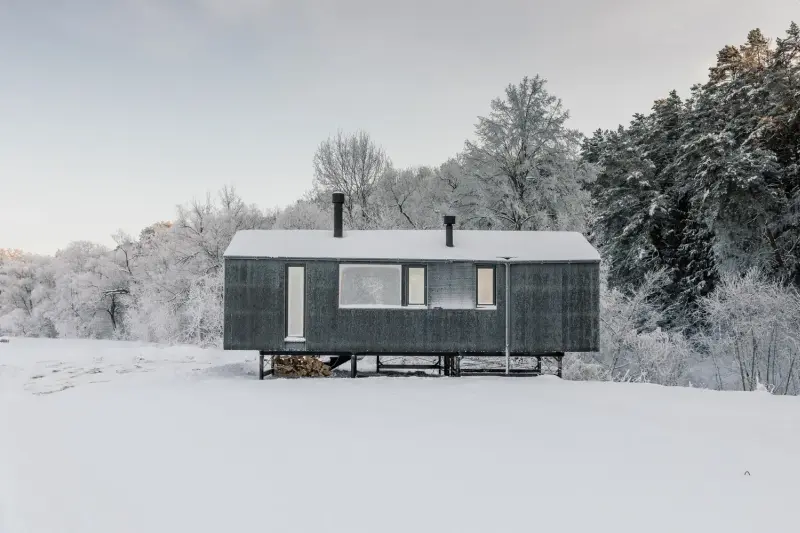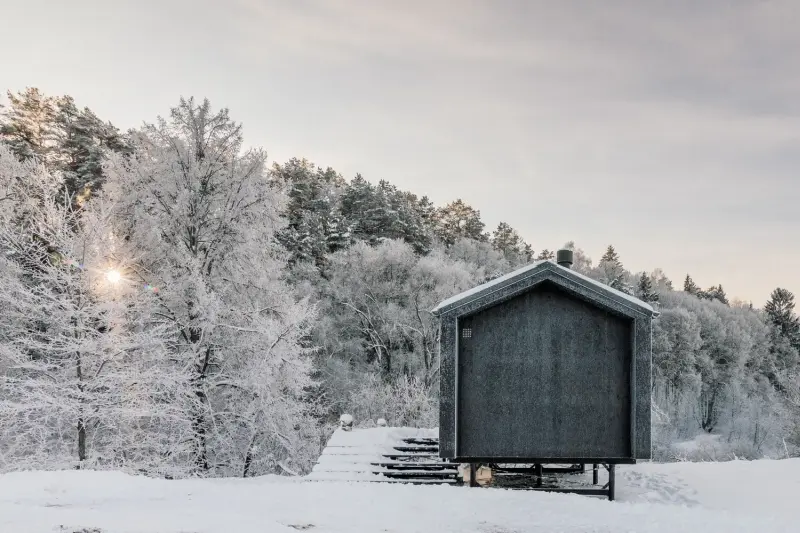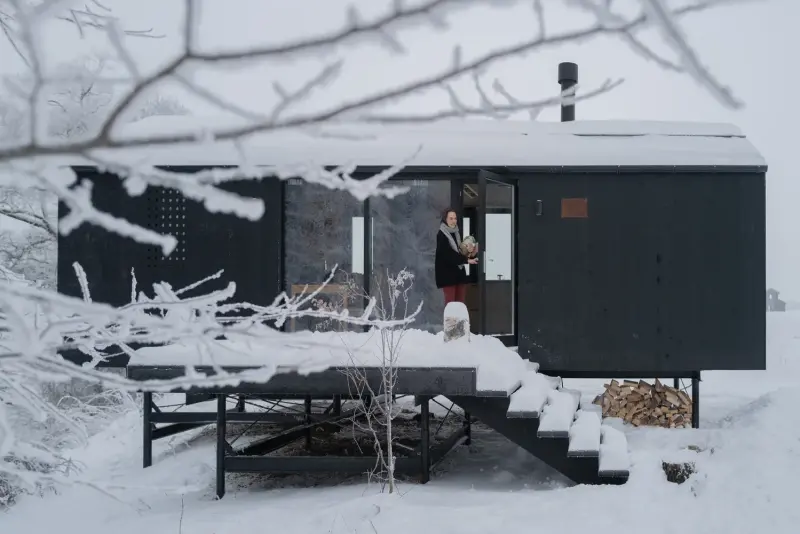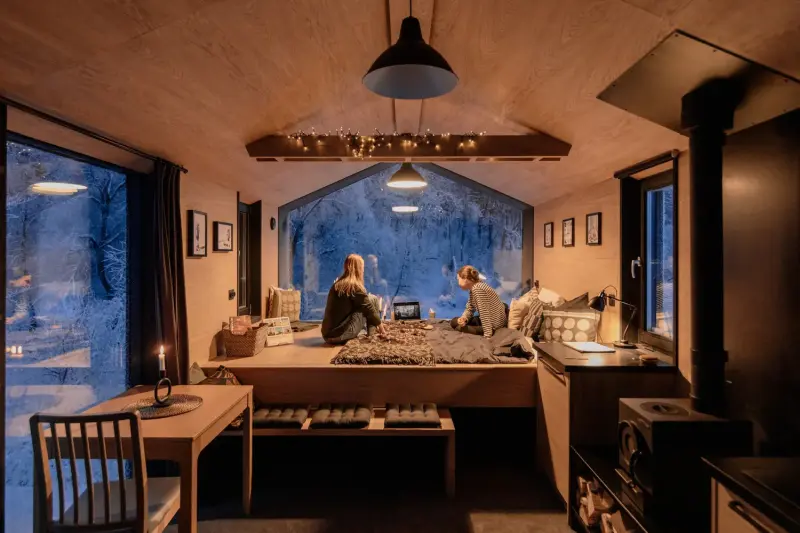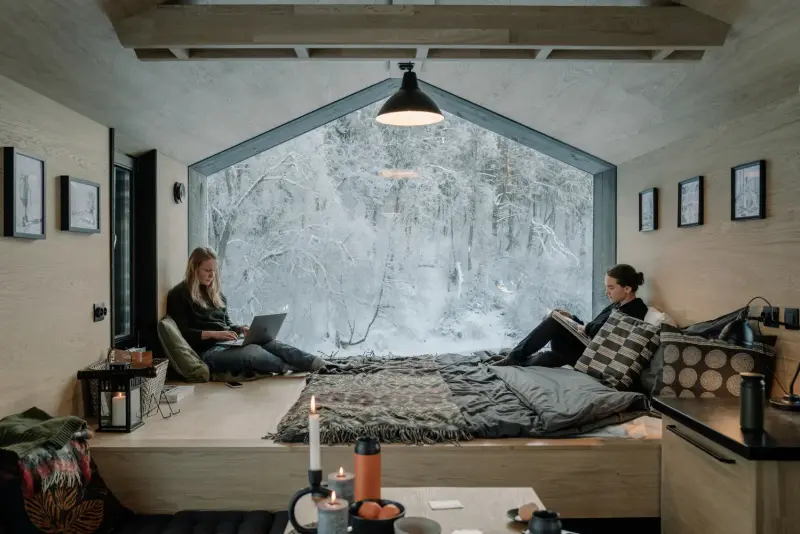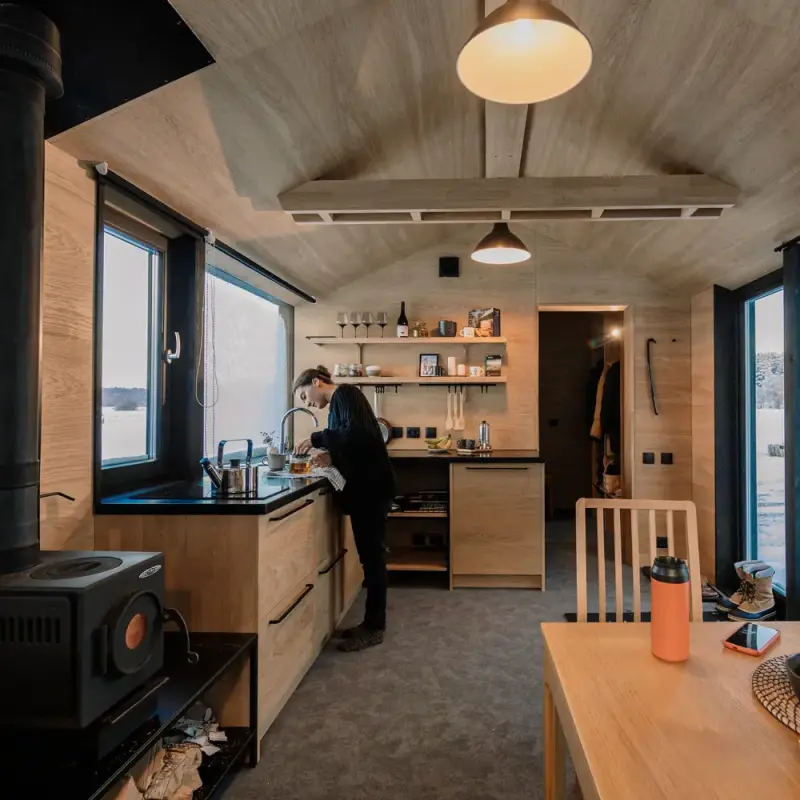 Via: ArchDaily