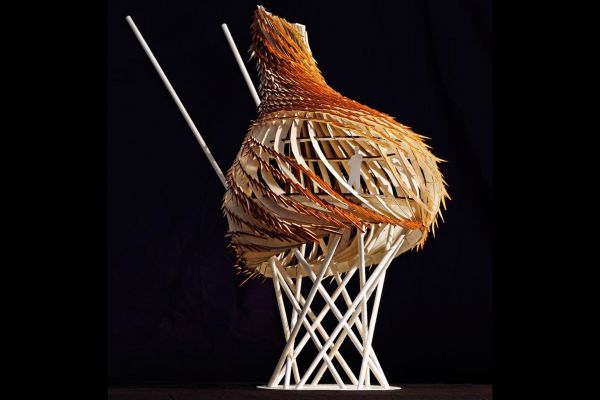 Which may look like an organically shaped nest of some exotic bird species is actually a man-made 'Biodiversity Nest'. Envisaged as an addition to the famous Eden Project in Cornwall, UK, the remarkable structure (replica pictured above) is built from a unique galvanized steel superstructure combined with sustainable and heat treated softwoods. This imposing 'nest' will be a part of the Rainforest Canopy Walkway, located at the middle of the Humid Tropics Biome. And, as such the visitors will be treated to a grandiose exhibition of the humid tropical eco-system, with 16 m bridges on both sides providing the much needed access points.
The fascinating Biodiversity Nest is the fruit of the collaborative effort of Blue Forest (who already are experts in treehouse constructions) and Jerry Tate Architects. The aim of the design is to provide a thrilling albeit educational experience to the visitors, while also emerging as an architectural masterpiece with high technical credentials (such as the fusion of timber and steel used in the framework). Furthermore, the structure will form an aesthetic amalgamation of 'natural consciousness' which symbolically complements the largest indoor rain forest in the world at the Eden Project.
The Rainforest Canopy Walkway is due to open in June 2013.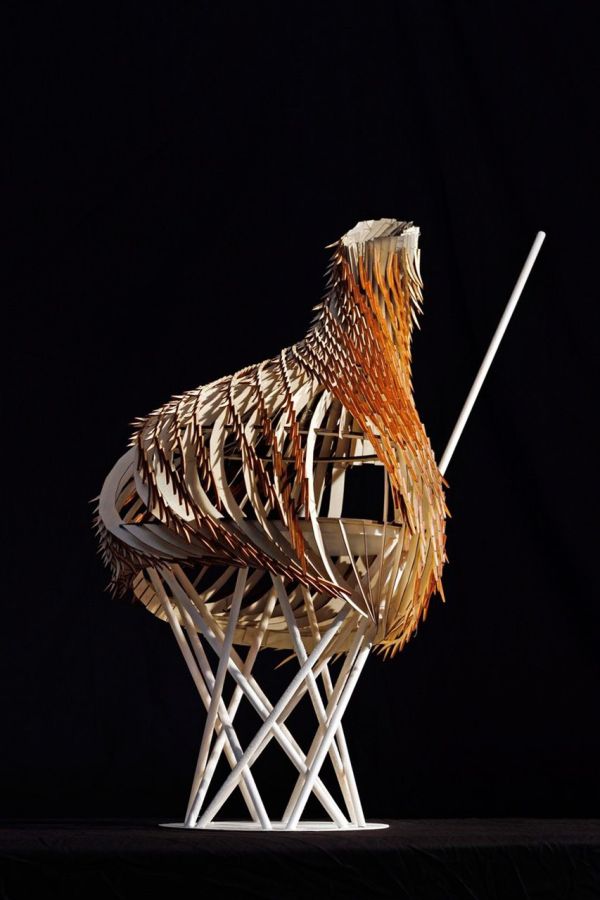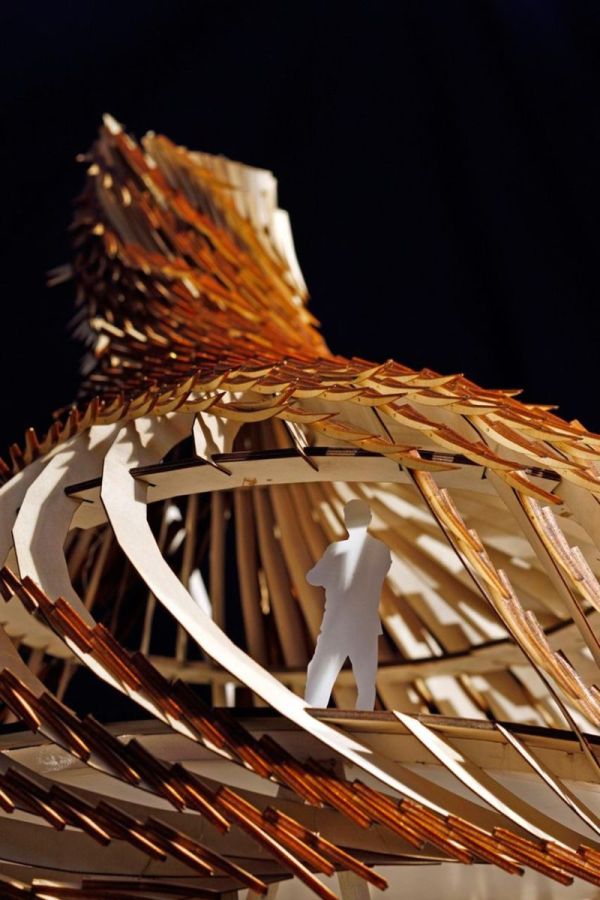 All images are courtesy of Killian O'Sullivan
Via: Wired