Situated well within the lap of nature, Treehotel in Sweden is well-known for its wide range of unique treetop rooms with contemporary design. The boutique hotel is once again in the limelight after adding the ultimate treehouse dedicated to birders to its tally. Called the Biosphere, this is a wooden suite atop the trees and an inviting destination for a wide range of local birds.
The Biosphere treehouse features a façade featuring 340 birdhouses of different sizes. The idea of such a unique façade is to attract birdlife and create an interactive experience for guests, along the way helping in the conservation of local bird population.
Treehotel has collaborated with Danish architectural firm Bjarke Ingels Group and local bird experts for the project. Wrapping the new hotel room in an ecological habitat for birds provides guests with an opportunity to experience birdlife up close and immerse themselves completely in nature.
Biosphere is accessed via a suspended bridge that slopes from the ground to the 34-square-meter room. The birder's paradise here has rich dark interiors and employs organic materials inspired by the surrounding landscape. This motivates guests to view outwards to focus on the surrounding natural beauty and the birds accompanying their stay.
Also Read: 30 Best Treehouse Hotels You Wish You Could Live In
This treehouse rental is fitted with a king-size bed to sleep two persons. There is a shower, sauna, incinerating toilet, sustainable water system, and a few other amenities onboard. Guests also have access to a roof terrace with a 360-degree panoramic view.
Biosphere at Treehotel is slated to take reservations starting May 2022. A night's stay should cost about 12,000 SEK (roughly $1,300) for two people.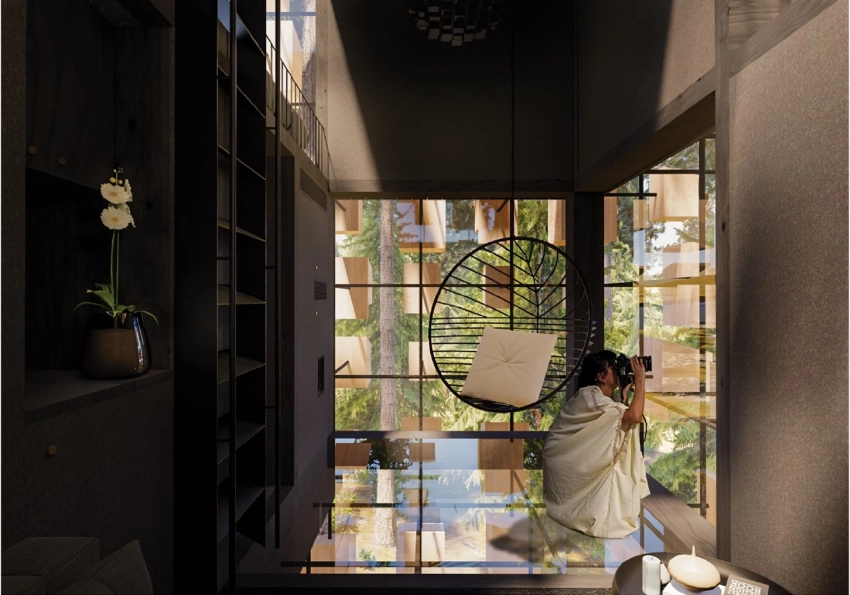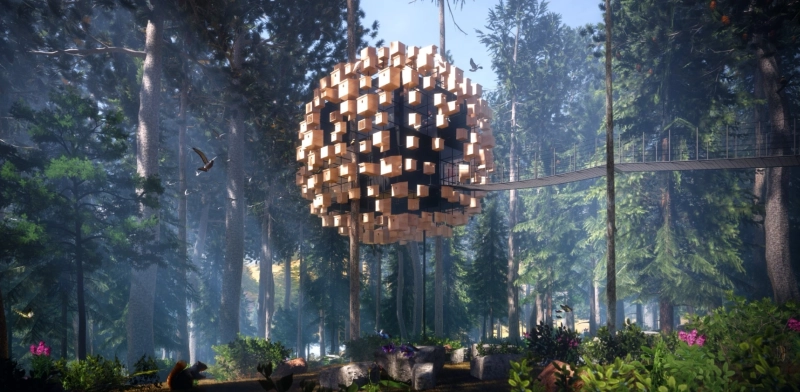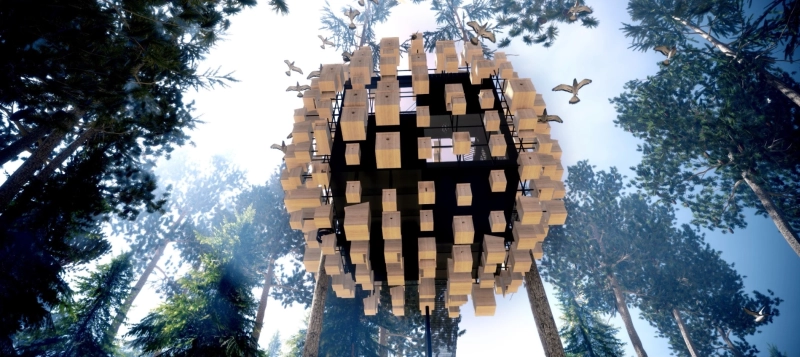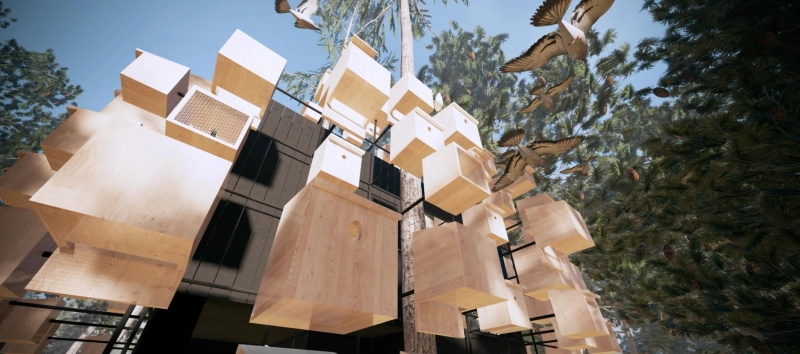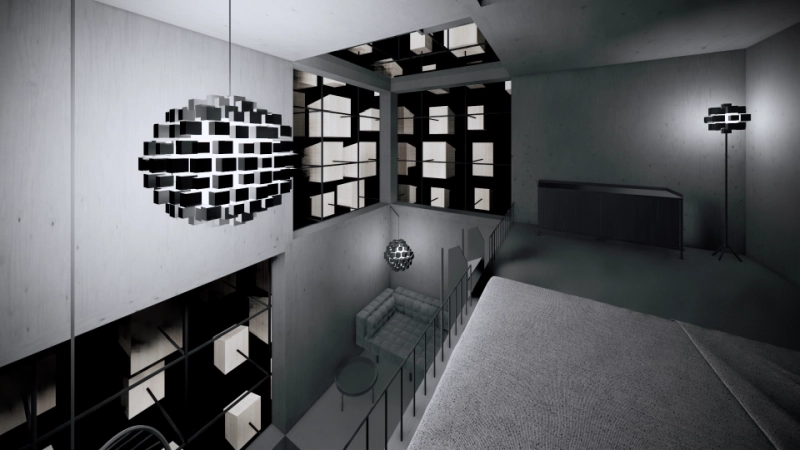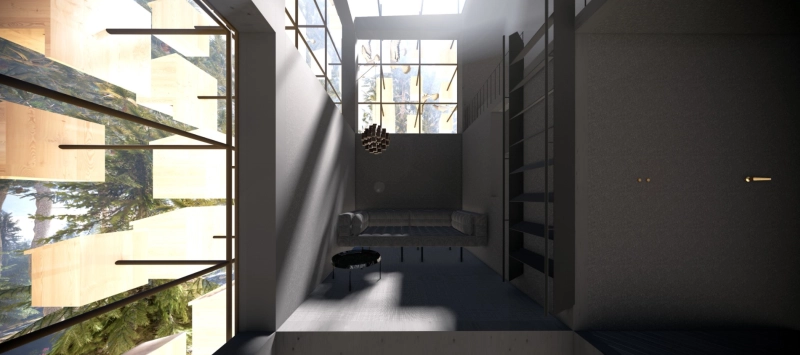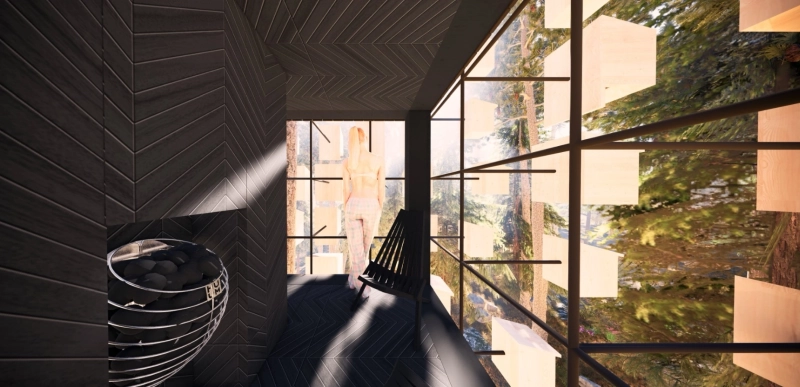 Via: Treehotel