Renowned Momofuku Ando Foundation has commissioned Noma Bar, an Israeli-born, London-based graphic and typography designer, to create a treehouse within the woods of the Momufuku Ando Centre in Komoro, Japan.
The bird eye view is a wooden gazebo, shaped like a bird with background painted like tree leafs. According to Bar, he got the inspiration to draw a bird-shaped treehouse after he saw two leaves on a floor joined in forming shape of a bird.  The nine-meter high bird eye pavilion is designed for the Tree House Project, an innovative initiative set up around the Kengo Kuma designed elegant visitor center called Momofuku Ando Nature Centre.
The treehouse is built with the help of 20 Japanese carpenters, who constructed the viewing house with their impeccable skills. Its playful structure and vibrant colors provide environmentally-friendly architectural form that allow visitors to interact with it. The treehouse is placed to let the visitors enjoy the mesmerizing view of Mount Asama, an active volcano in central Japan.
According to Noma Bar, he wanted the visitors to discover and experience the treehouse from different angles. As from one angle the treehouse, looks like a bird while from the other side one can see a leaf-like structure. The different tones of green can be seen easily from a distance, creating a vibrant as well as soothing effect in the environment.
The leaf shaped base extends itself into a viewing tower whereas the top converts itself into a ceiling to let visitors enjoy the view of the surrounding landscape in any season.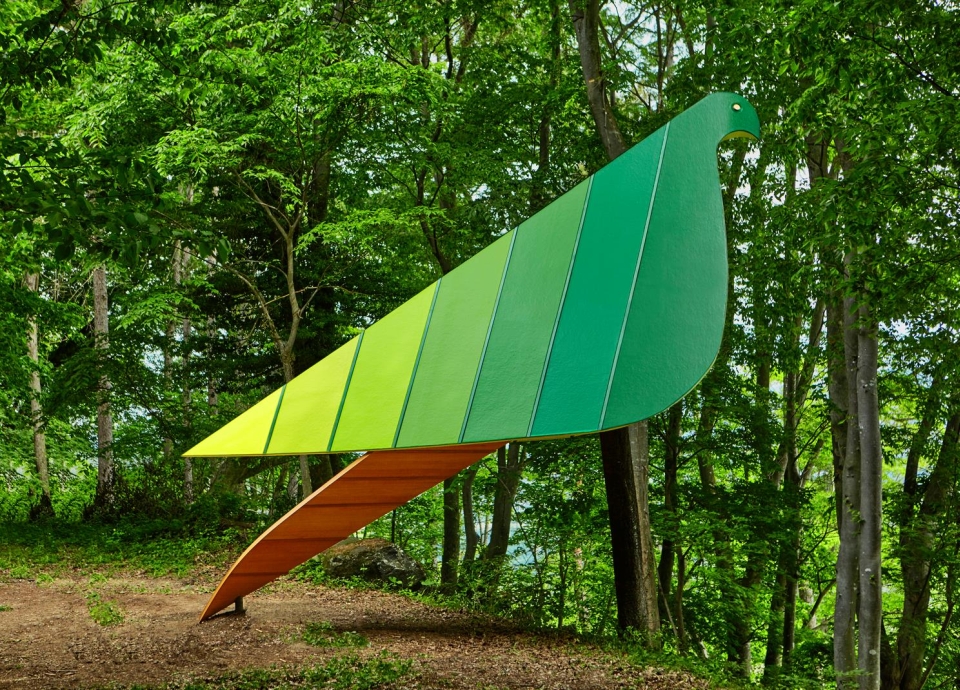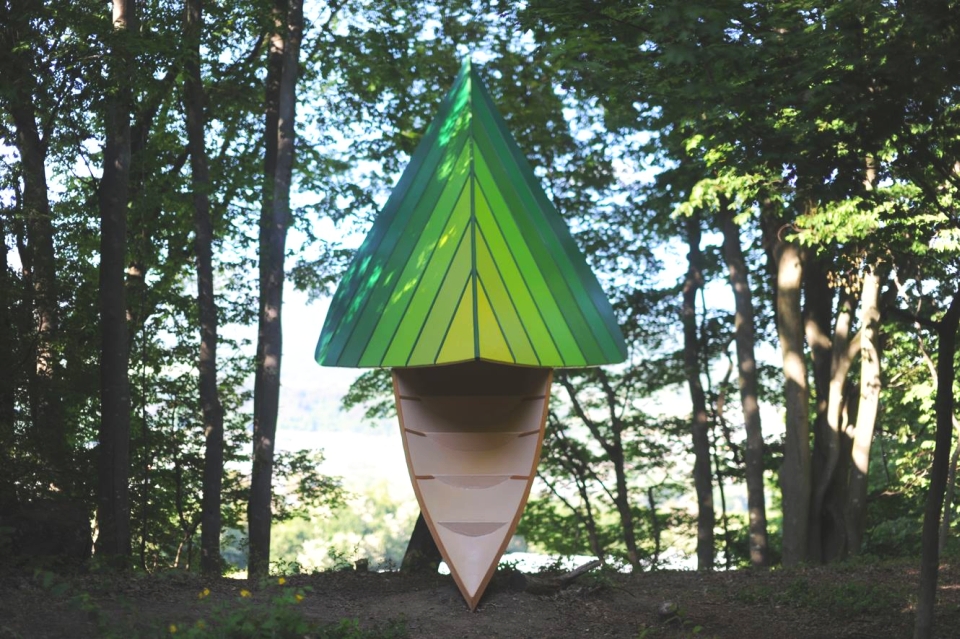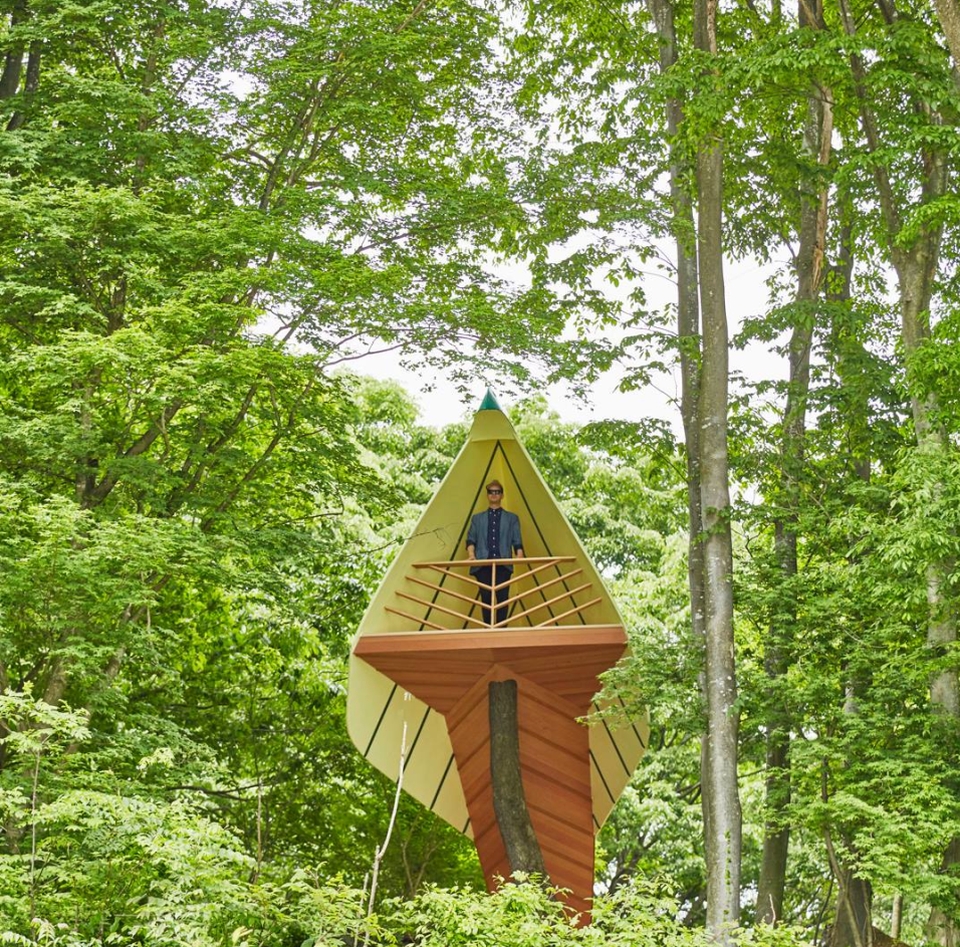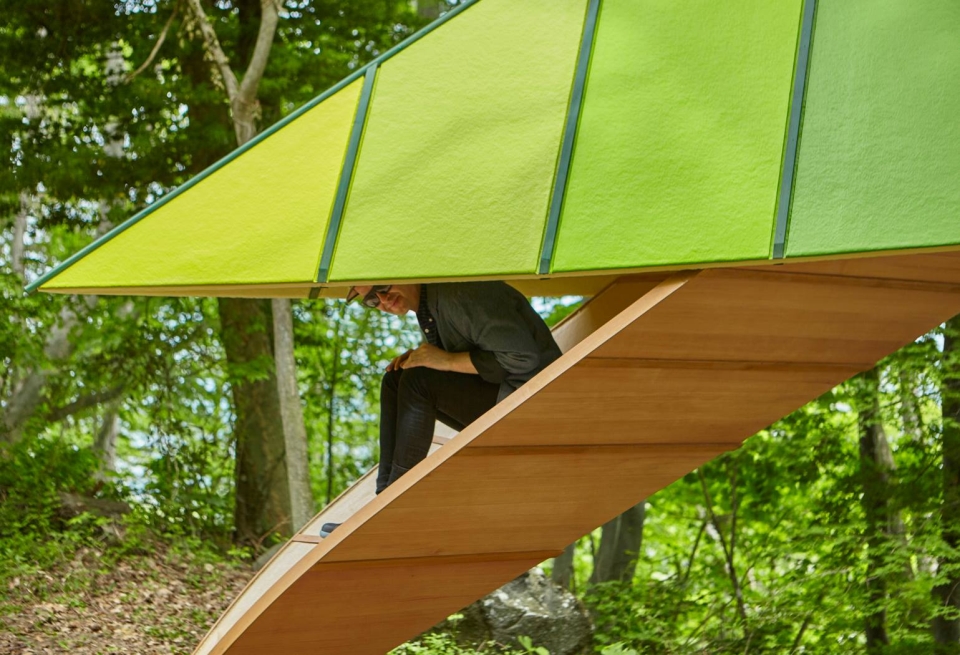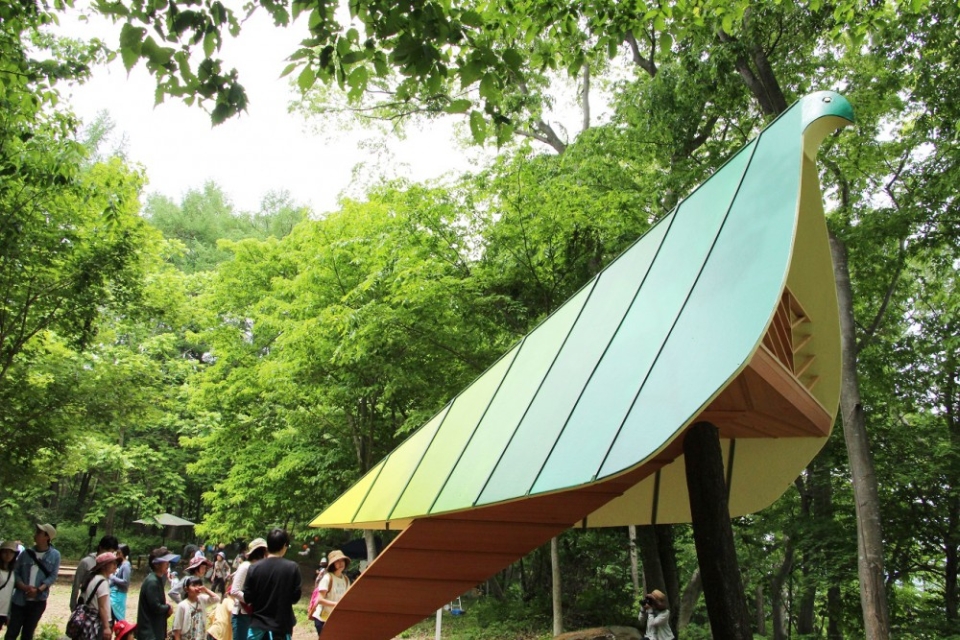 Via: Dezeen