People decorate outdoor spaces of their home in numerous ways. They landscape gardens as well as make new additions to attract different species of birds. If one likes watching cute birds chirping, hopping and pecking around their homes; then Birdball birdhouse by Michael Hilgers is a great balcony product for modern homes. It is initially designed in Berlin and later brought to shape by Reform in Brandenburg for people in urban areas looking for mini bird feeders for balconies.
Birdball birdhouse is made from recyclable plastic in bright colors which seem inviting for birds and also functions as a unique focal point in the exteriors of home. Simply hang it over a balcony railing to make a tiny fly-in-hotel for the visiting birds. Reform launched it jointly with Ballcony collection that also includes balcony solar lamp and planters for railing corners.
The frost-resistant plastic ensures the durability of Birdball birdhouse, while its innovative spherical design makes it a cool balcony décor item. It is available in five lively colors and can be purchased from Rephormhaus for $41.96, but unfortunately, the firm does not ship its products to the U.S.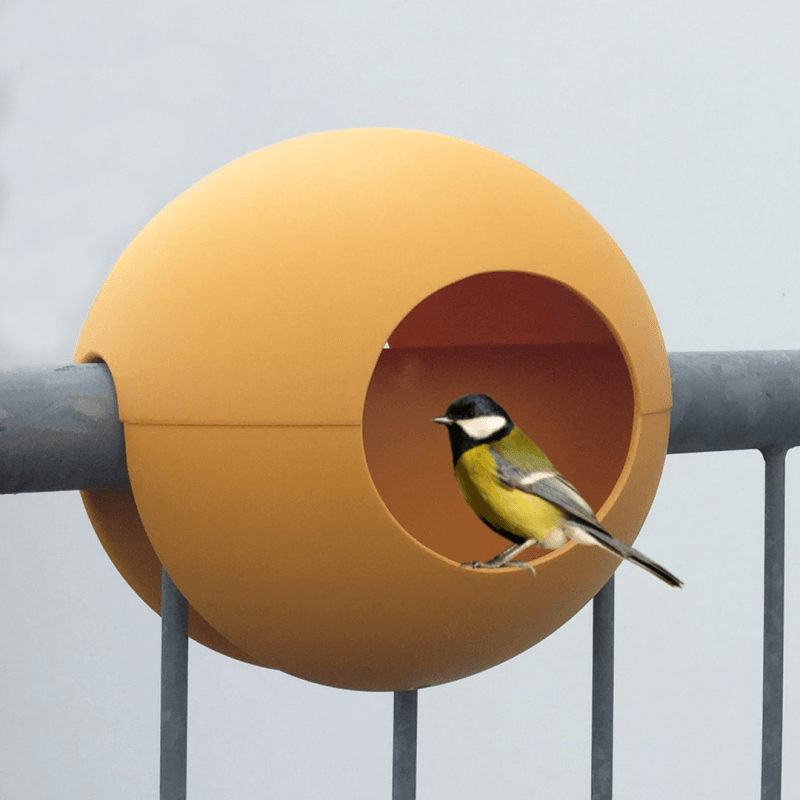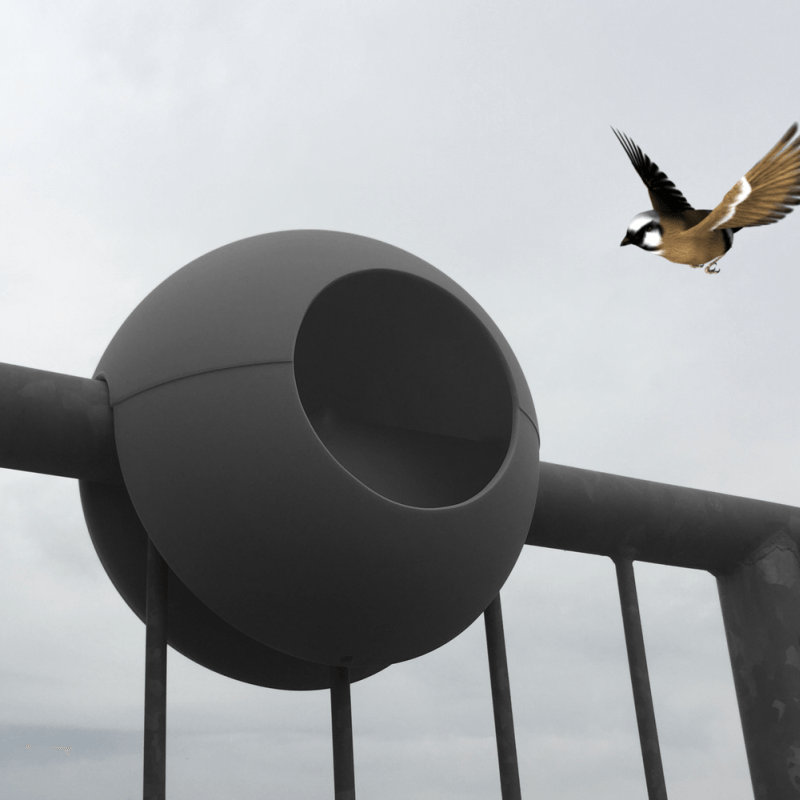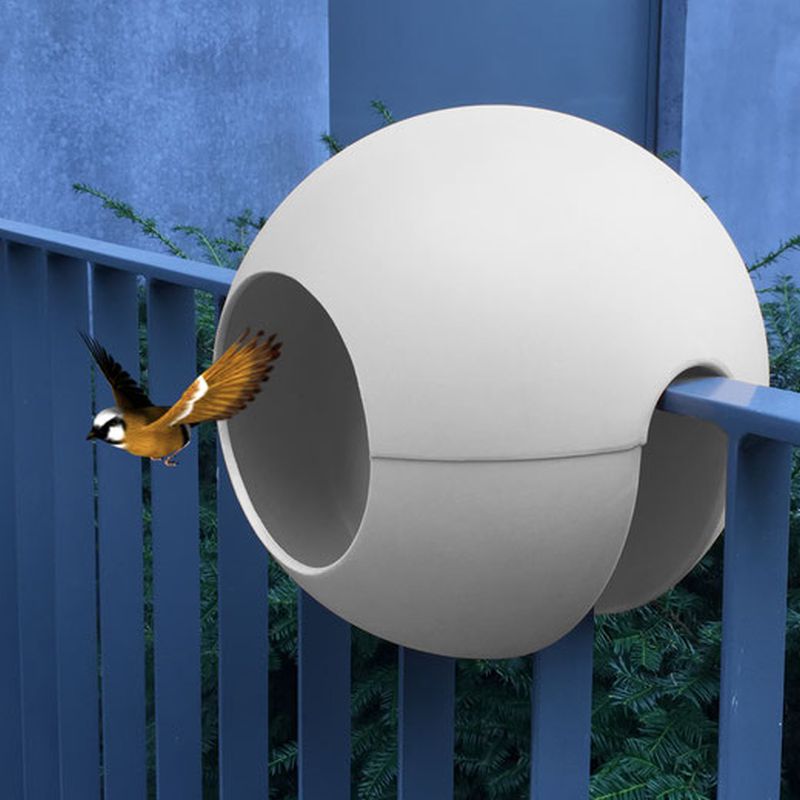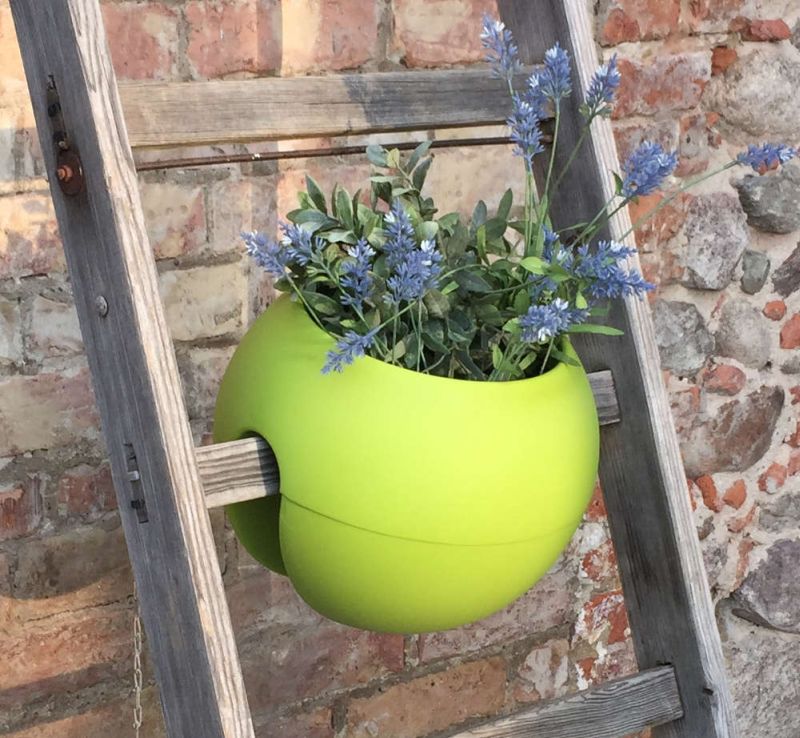 Via: DesignSpotter