Artist Brian Carlisle of Shreveport squeezes new life out of old junk. He started making these unique birdhouses in 2010 from the materials he found in his garage. You can place them in an open area as the collection is waterproof. A storage area on top can be used for storing bird seeds by removing the top lid. The designer suggests to mount or hang them in a covered or shaded place to prevent them from getting too hot or too cold during extreme weather conditions. The most gorgeous pieces from the collection available on Etsy for purchase are:
Deco duplex twin modern birdhouse
Biggest of all in the collection of five, this birdhouse is made using two vintage chrome kitchen canisters to make two separate spacious dwellings for birds. The base of this birdhouse is made from an old electric burner. Brian cleaned it up and welded it with the salvaged canisters to make two separate compartments.
A hood that is placed above the entrance holes to keep the sun and rain off is made from an old typewriter part. A car emblem is attached to the hood along with napkin rings to give the birdhouse a beautiful bird-like appeal. Chromed bathroom handles act as the sitting area.
Measuring 15.5"x 11"x11," this birdhouse is listed on Etsy for €581.40 (approx. $640).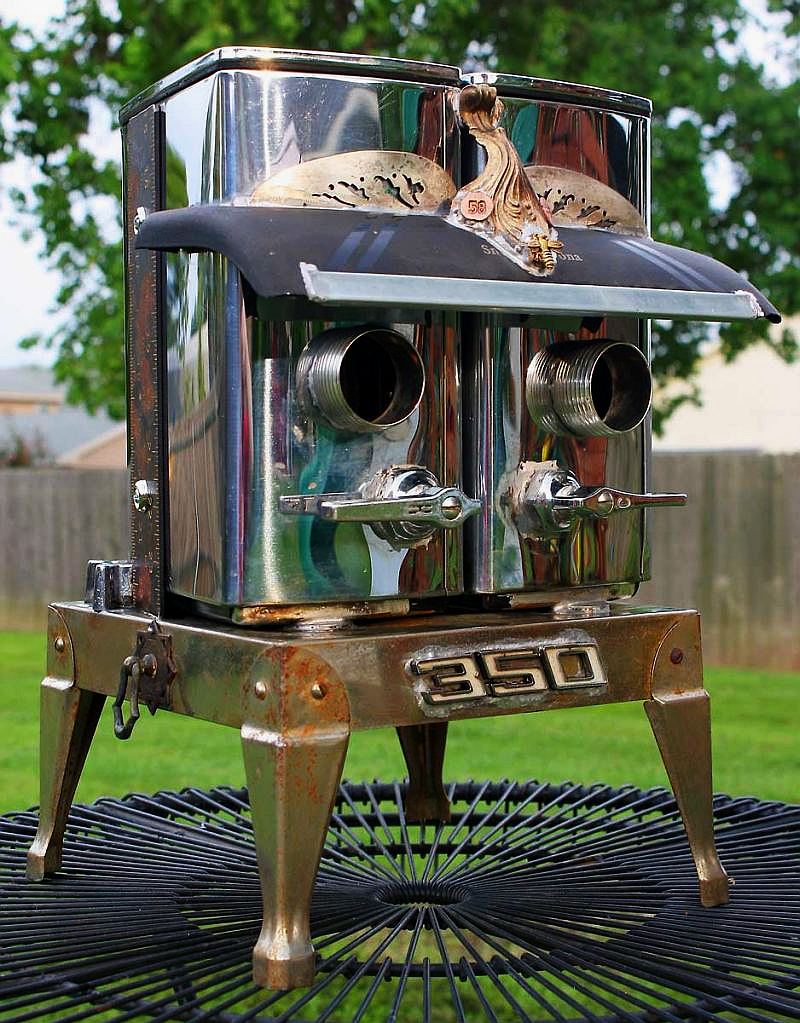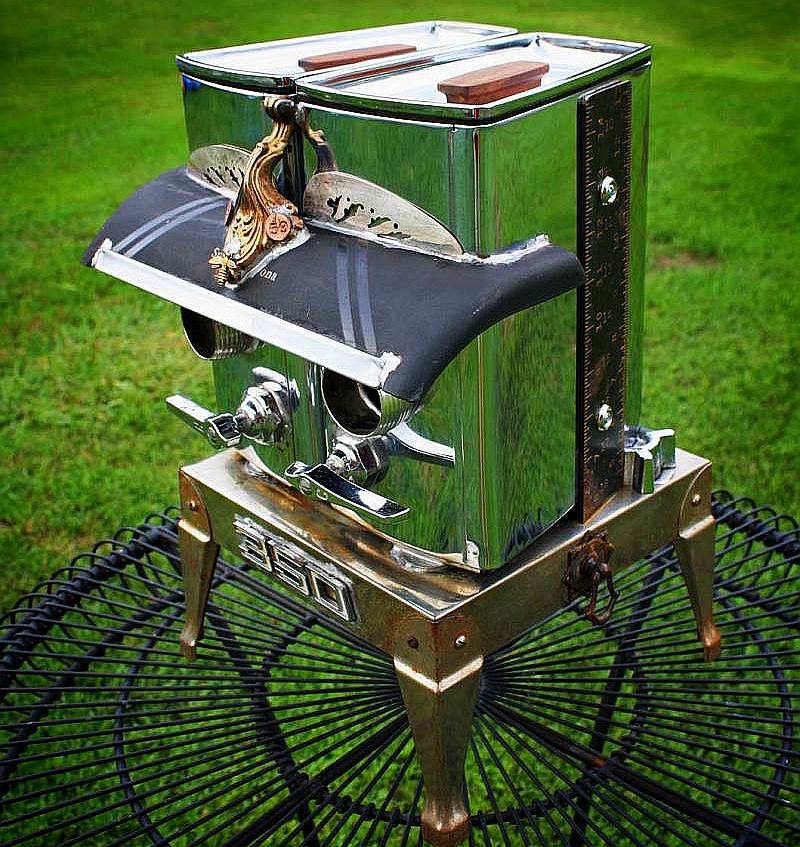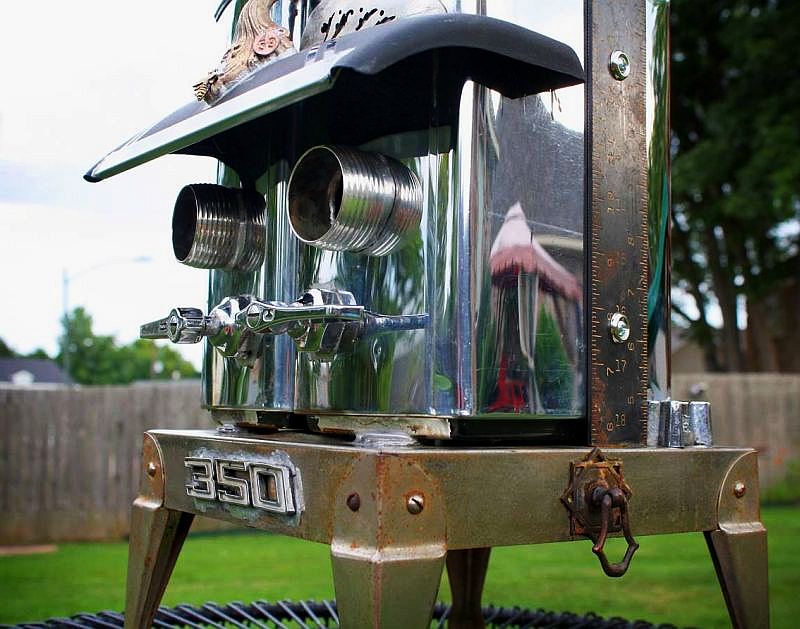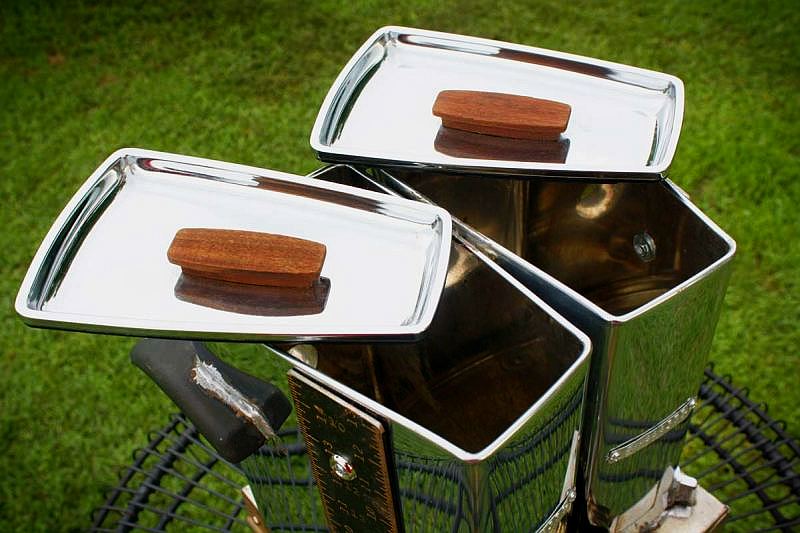 Chrome flour canister pod birdhouse
Brain made this unique birdhouse using a vintage flour canister and chromed it to give a shiny look. Silver trays were turned into hoods to keep out the sun and rain. The entrance hole is made out of an old thermostat. The old bathroom tap sparking in chrome glaze serves as a sitting platform. Legs are made out of old household articles that are bent to provide the birdhouse a firm base. Smaller than the earlier one, it measures 10.5" x 12" x 10.5" and costs €404.65 (approx. $445)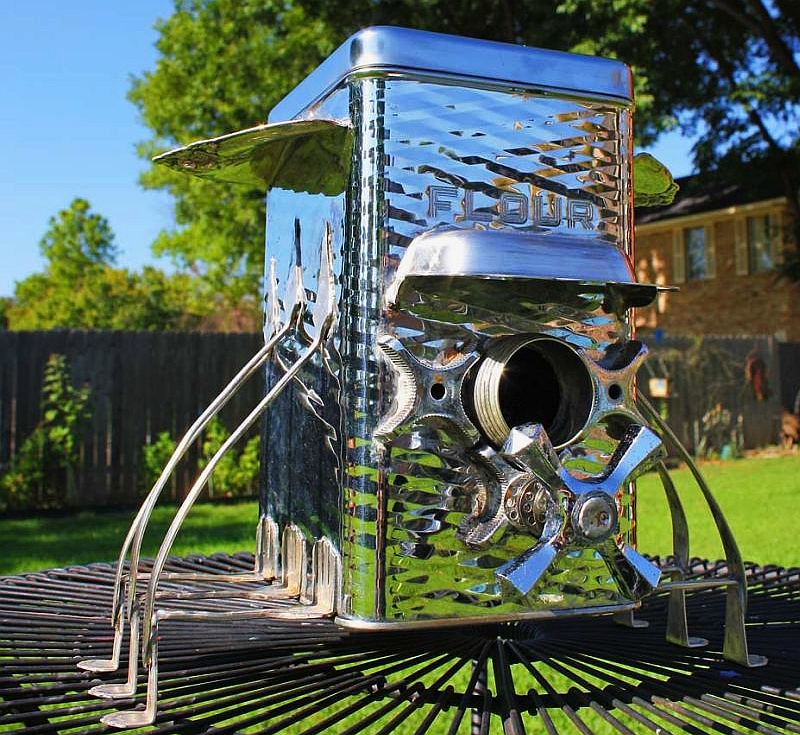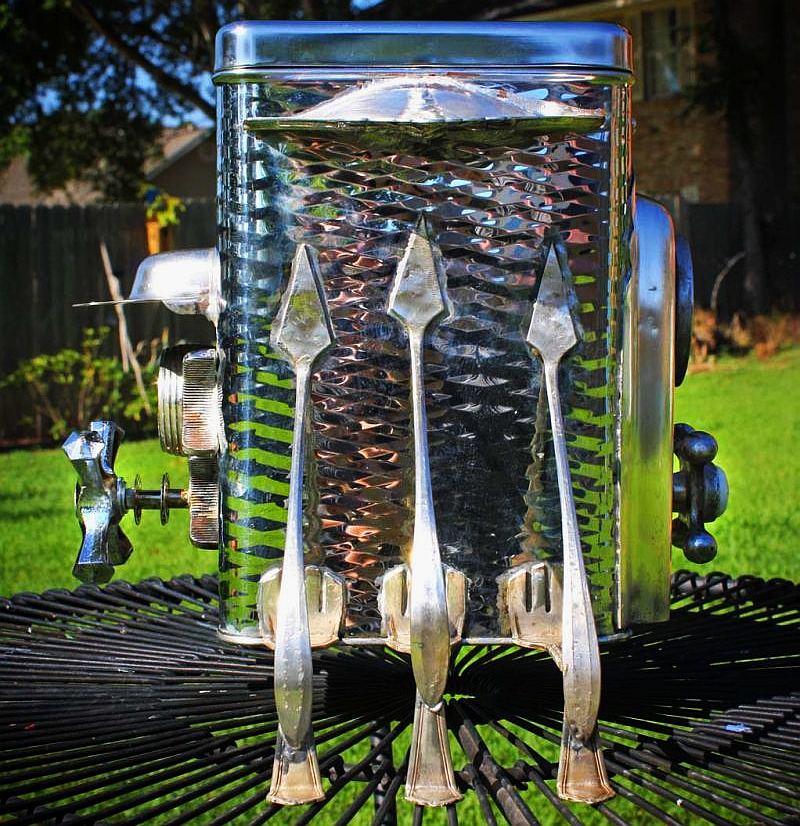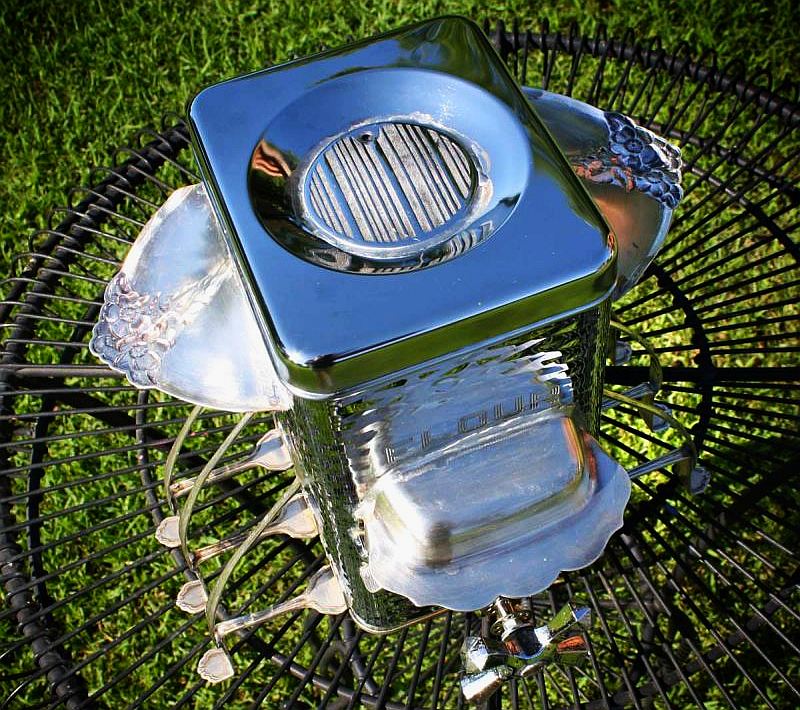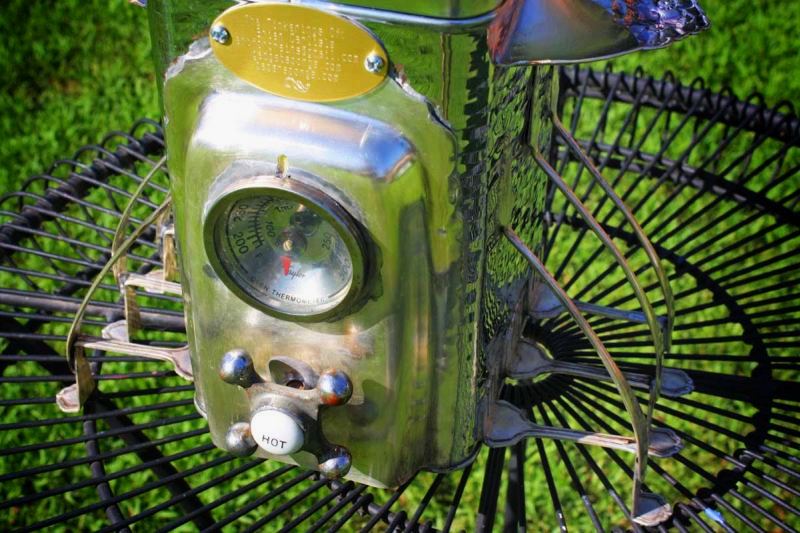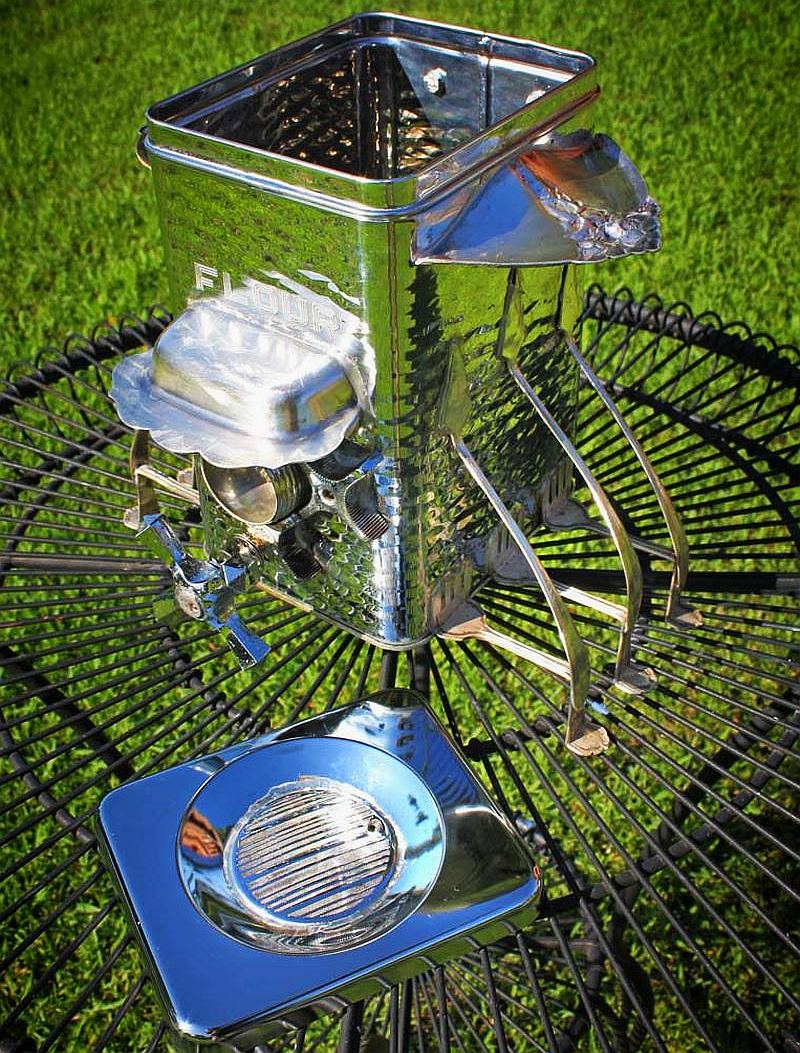 Via: Upcycledzine