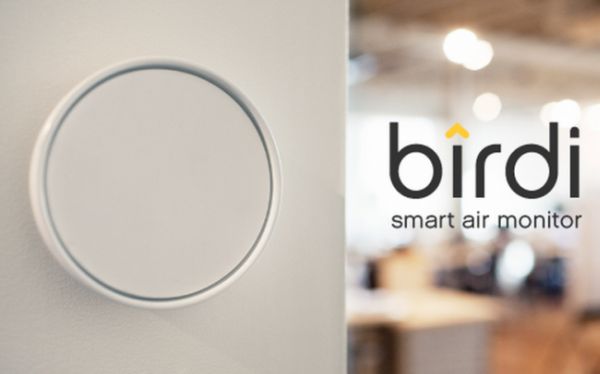 It is really important to know about the quality of air we breathe, bad air quality is the leading cause of cancer worldwide. We have a few ways to track and improve air quality, but there is none as intelligent and instant as the Birdi developed by team of designers and engineers based in New York. Birdi is basically a smoke detector which comes packed in with sensors to alert homeowners about the quality of air in and around the house. Birdi provides tips and suggestion on how to keep the air fresh and healthy. Birdi monitors smoke, emissions, pollen and dust in the air, which may be adulterating the air you breathe, absolutely crucial for kids, elderly and people with respiratory problems like asthma.
Birdi is a full air monitoring system, which in addition to detecting smoke and carbon monoxide, it has an array of sensors to detect a plethora of environmental factors. Birdi comes packed inside with photoelectric smoke detector, electrochemical carbon monoxide sensor, a particle detector, humidity sensor, CO2 sensor, Wi-Fi transceiver and a thermometer. When Birdi senses emergency, it flashes lights, sounds alarms and relays alerts to the smartphone of anyone who should know. The device can be controlled both by landline and smartphone.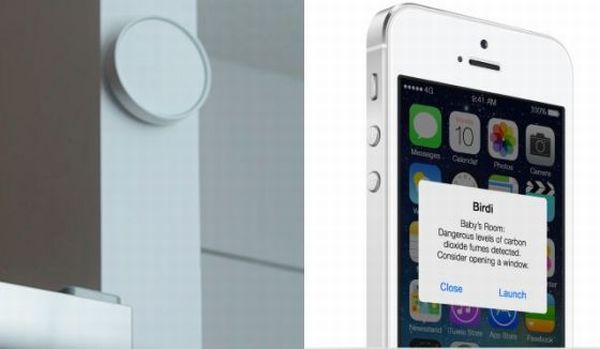 There are two real reasons that Birdi deserves to be a good replacement for your current smoke alarm. One because it is beautifully designed to match every home interior, and two it is Wi-Fi connected and is packed in with sensors that make sure you're not bothered while sleeping or while cooking, unless its real emergency. Birdi is currently seeking crowdfunding on IndieGoGo.
Via: DigitalTrends