Australia's Lumberjack Camper Trailers is set to shake the competition with all-new Birdsville, a forward-folding, hard floor camper trailer designed with off-road travelers in mind.
The fiberglass construction makes it lightweight yet strong livable structure. It features a rear entrance to accommodate two single bunk beds, and an annex with queen-sized bed to accommodate up to four persons.
Similar to a teardrop trailer, it measures 6.9 feet in both closed height and width and weighs 3,090 lbs. The trailer comes with a 14 oz waterproof tent that can be used to create an enclosed room. There are many interesting features for chefs on the go, including a slide-out kitchen with external pantry shelving and a fridge slide.
On the inside, is a queen-sized bed on one side and seating that converts into two bunk beds on the other. An onboard control panel lets campers keep track of battery status, water tank levels, and also control the lights. In addition, there is a built-in music system with speakers and an LCD screen for entertainment.
Other features include 80L and 40L lockable water tanks with alloy bash plates, a dual-burner stove, sink and water pumps in the kitchen. There is plenty of storage space both on the inside and outside of the trailer, as well as a hook for a spare tire on the rear. It is packed with almost all amenities on would need on-the-road.
Also Read: Moto Burly to Launch Off-Road Trailers to Explore the Backcountry
If you find this suitable for your camping needs; the Birdsville camper trailer is priced at AU$29,999 (approx. US$19,900) and is available on the official website.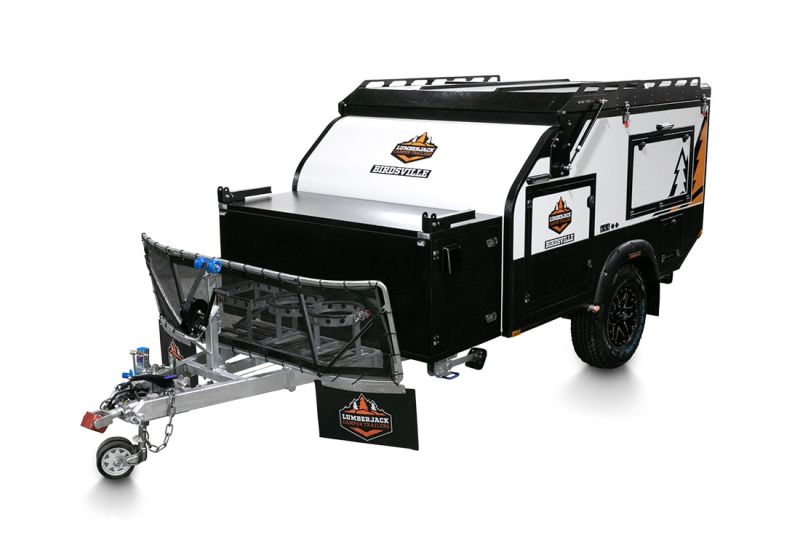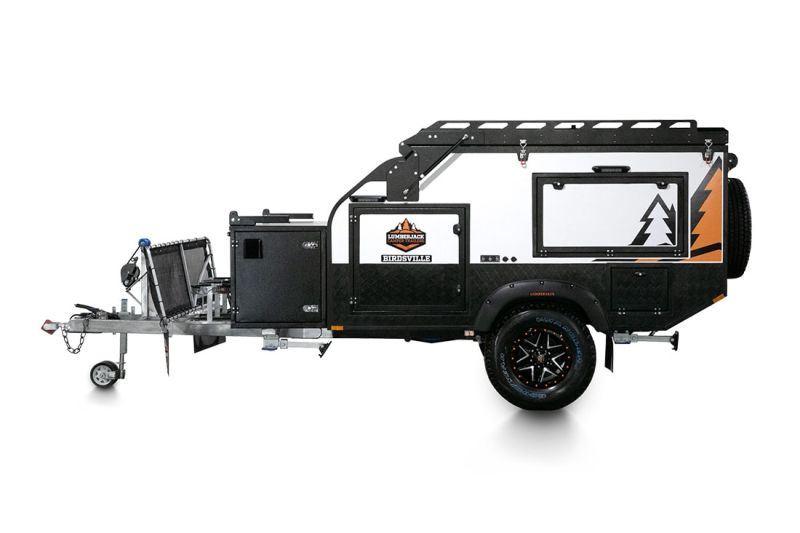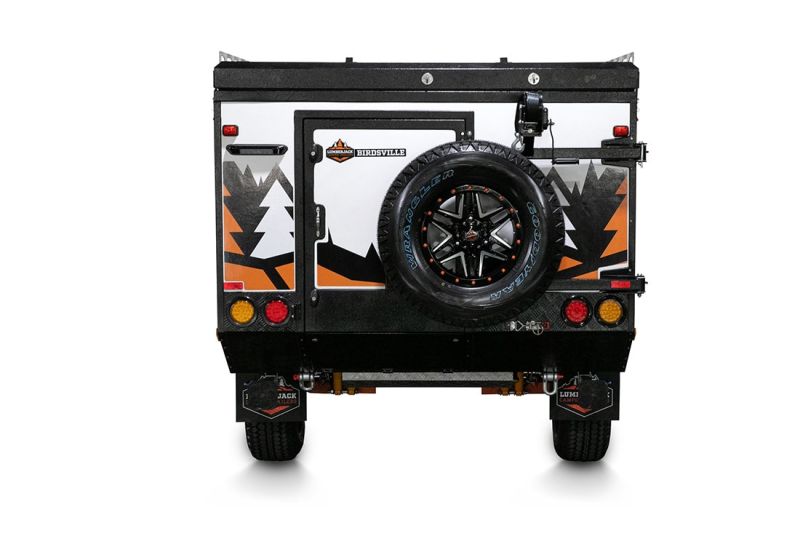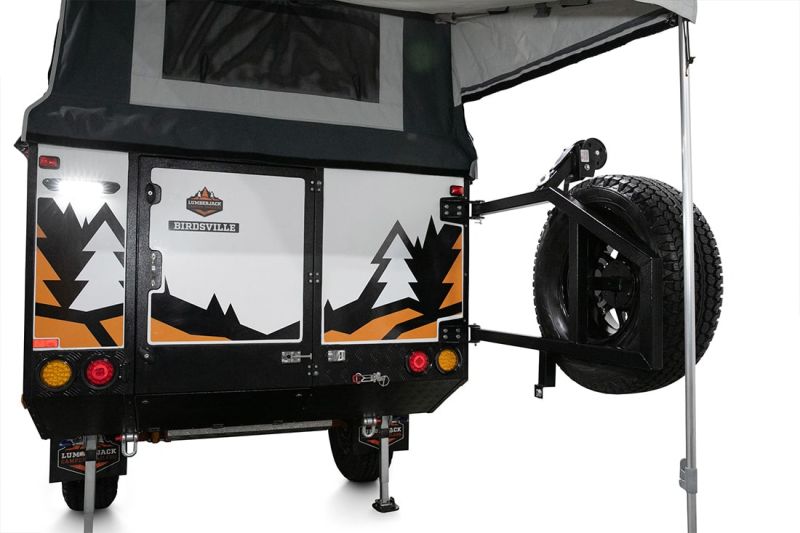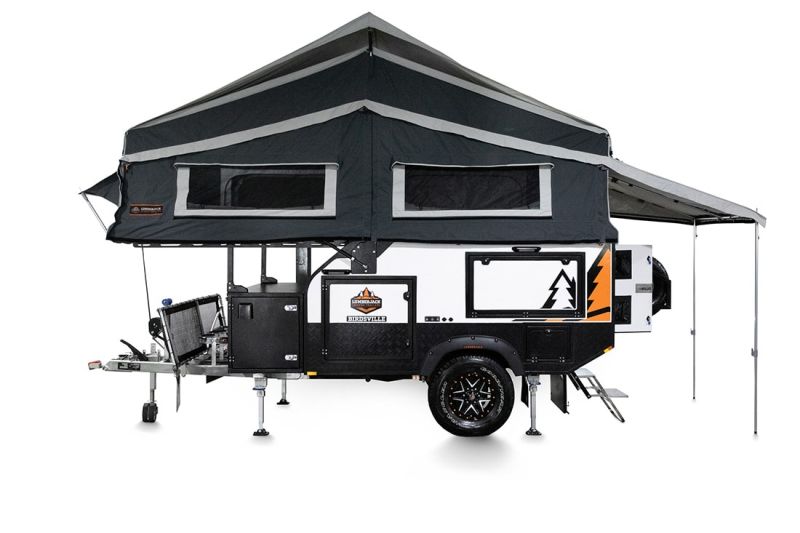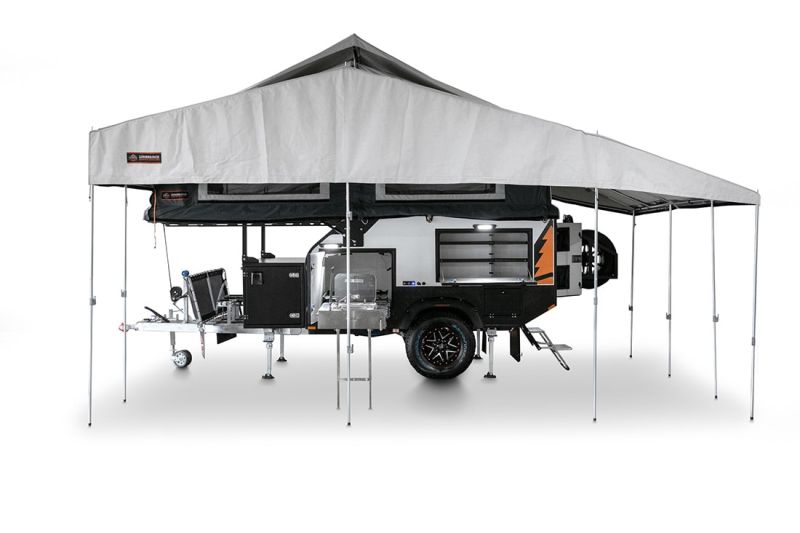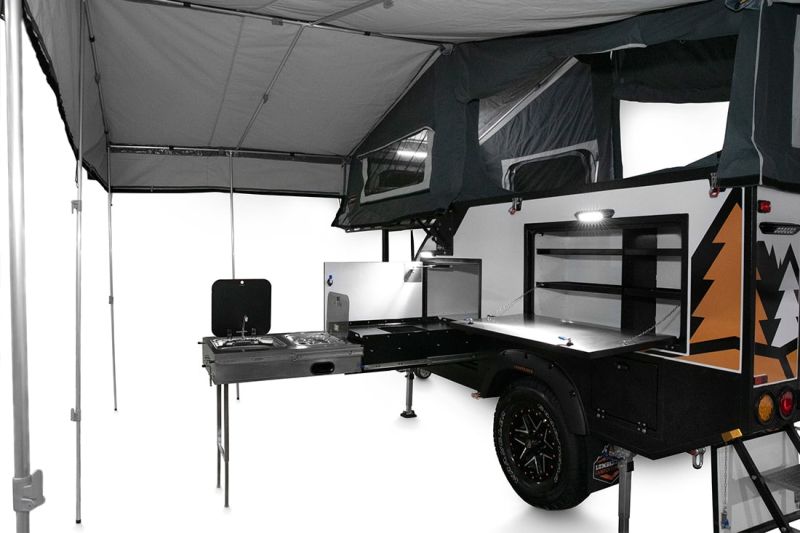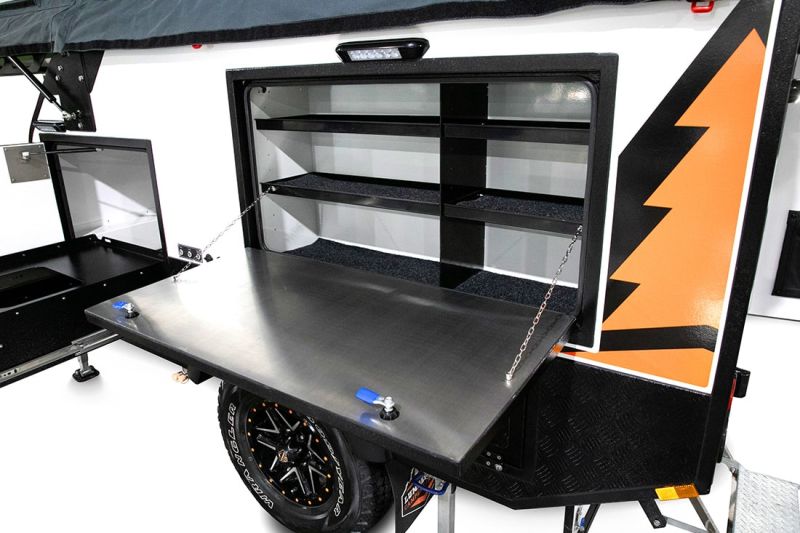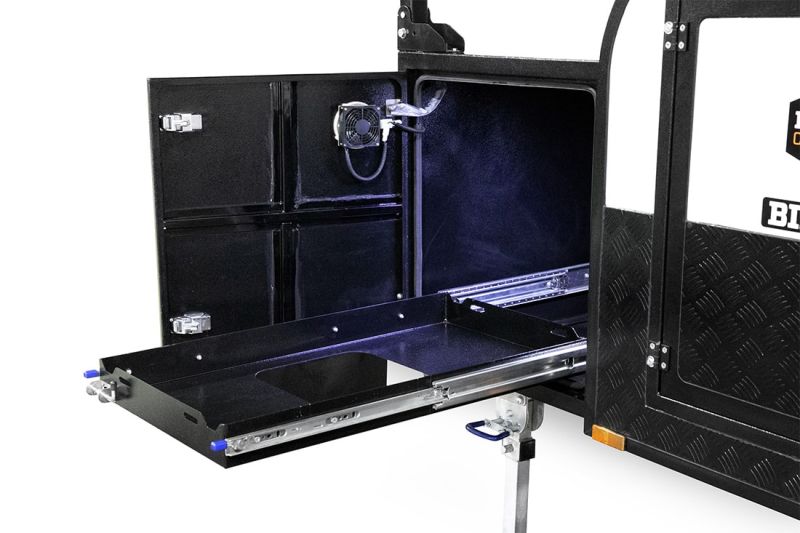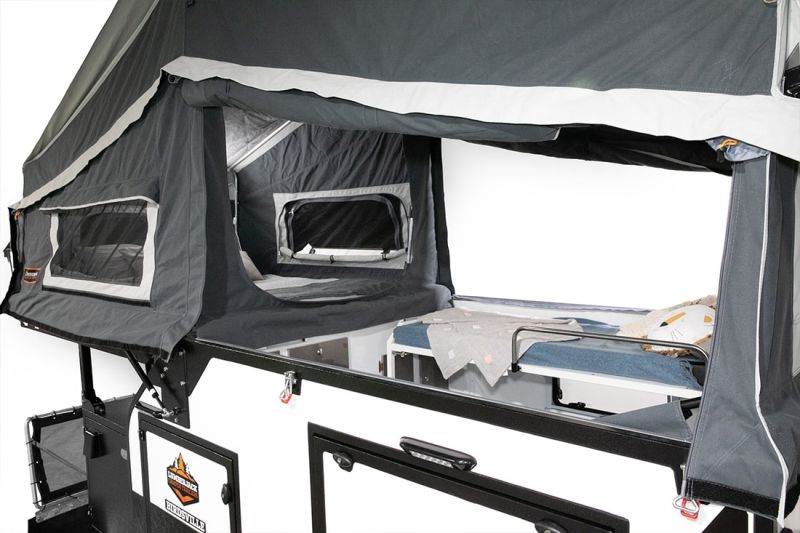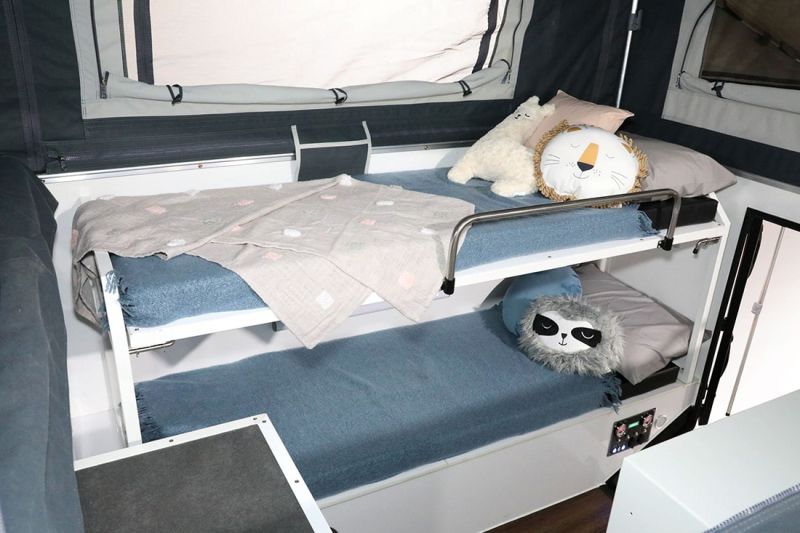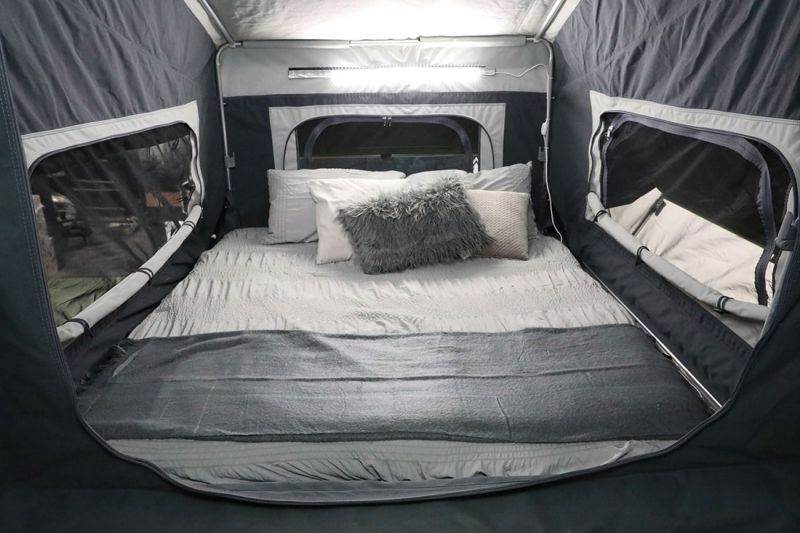 Via: NewAtlas