Influenced from the natural sea waves striking onto nearby reef of rocks, the Birichino Washbasin by Italian design studio Purapietra is designed to enhance appearance of any contemporary bathroom. The pattern of the basin seems as if few wooden planks are lined in a set pattern. But it's not made from any wooden material.
The beautiful sink is crafted out of black Marquinia marble by master artisans, setting itself apart from rest of the stone carved wash basins. This masterpiece is carved to represent harmony between stone, water and extraordinary artifact. When water from the tap drops over this stony basin, it would certainly remind the users of purest waterfalls surrounded by rocks.
It is a wall-mounted bathroom sink, easy to setup and fully-functional with the modernistic layout. This beautiful seashore-inspired washbasin will bring nature straight into your bathroom to give you natural cleansing experience. However, to purchase this exquisite stone sink you need to shell out $6,500. Sadly only filthy rich can afford it; but rest of can admire its beauty in the images shown below.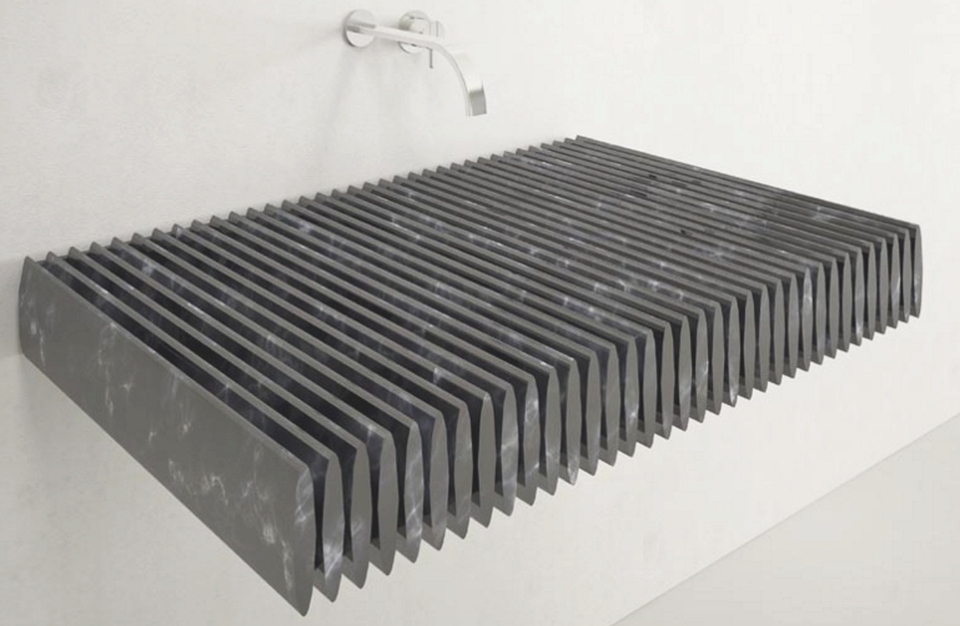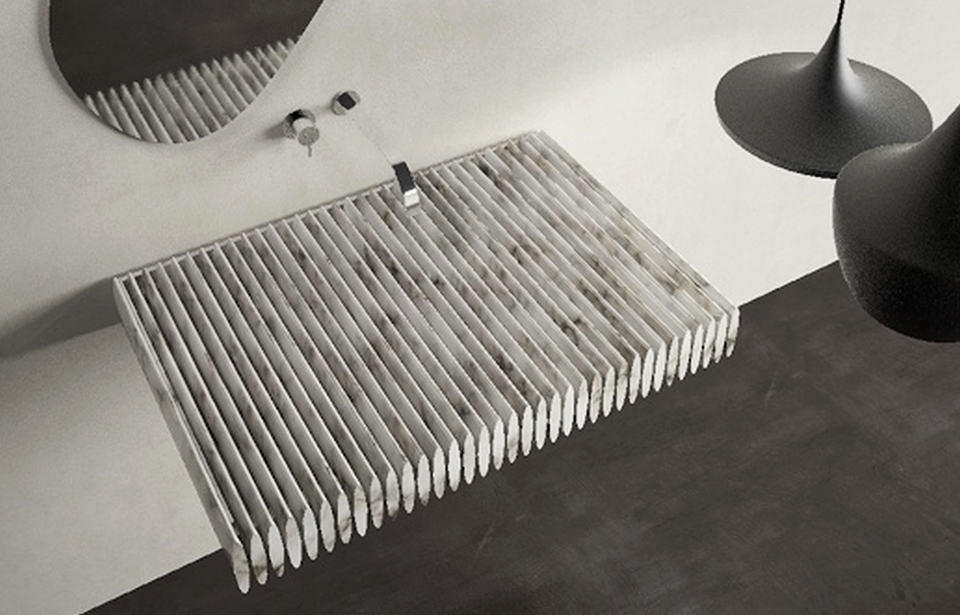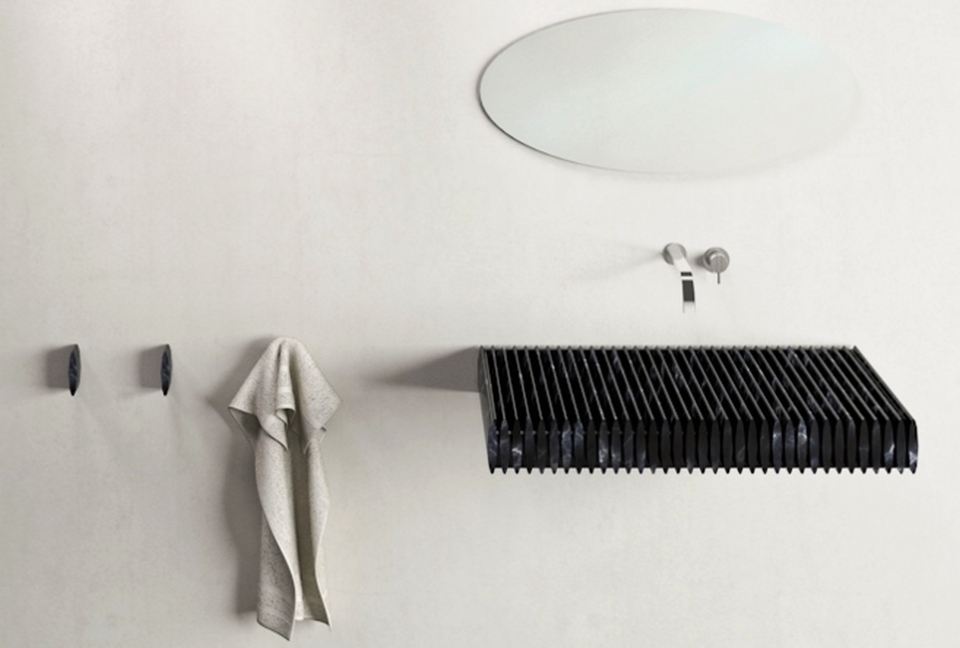 Via: decoNiche