Michelle Foley, art graduate-turned-gardener from Birmingham, has turned her boring front and back garden hedges into 12-feet high sculptures of her family. The front hedge in the garden is carved in the shape of her 21-year-old son Brennan Black's face, while the back garden hedge bears her 51-year-old partner Andrew Batterham's face.
According to Foley, she began carving the rectangular-shaped hedge with her son's features for a bit of a laugh. But later it caught up her interest and a way to bring out her artistic talent outside. The 48-year-old keen artist took years for making these bizarre creations, which now leave passers-by and motorists green with envy.
To be precise, it took six years to create Brennan's portrait on the bush, whereas Andrew's image took three years. Her partner is quite a jovial character, so she has made his image with a smiley face and completed the look with some glasses out the recycled plastic.
Now her 'cutting-hedge' art is being appreciated by passers-by and people on social media. She feels happy when people go past and smile and take pictures of her fun creations. She is even planning to make the face of her 18-year-old daughter Scarlet Rose on one of the hedges in her garden.
We're eager to see her family tree grow and hope that she manages to create the faces of all her family members on her garden hedges soon.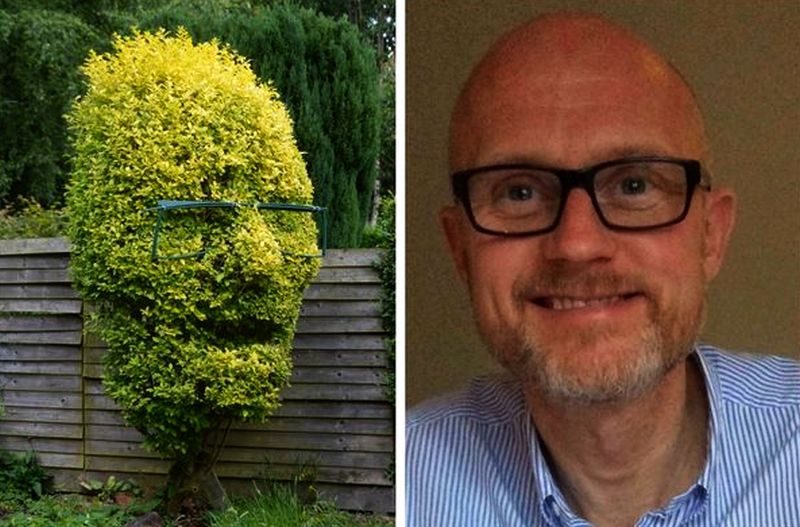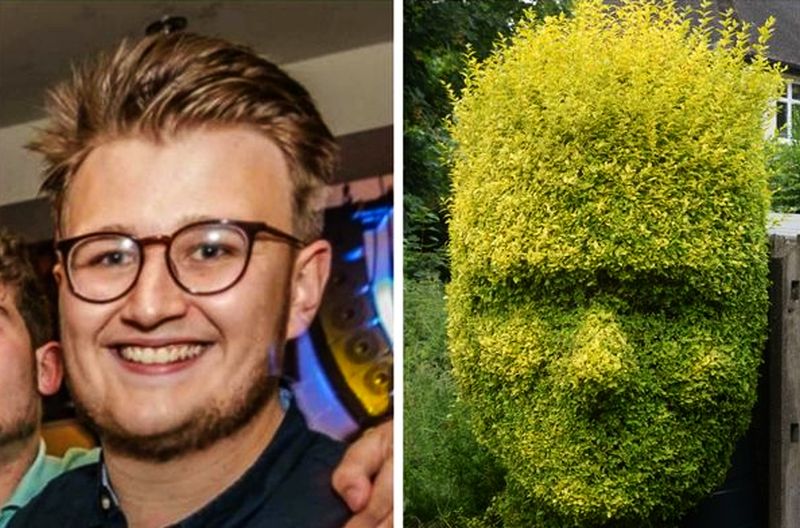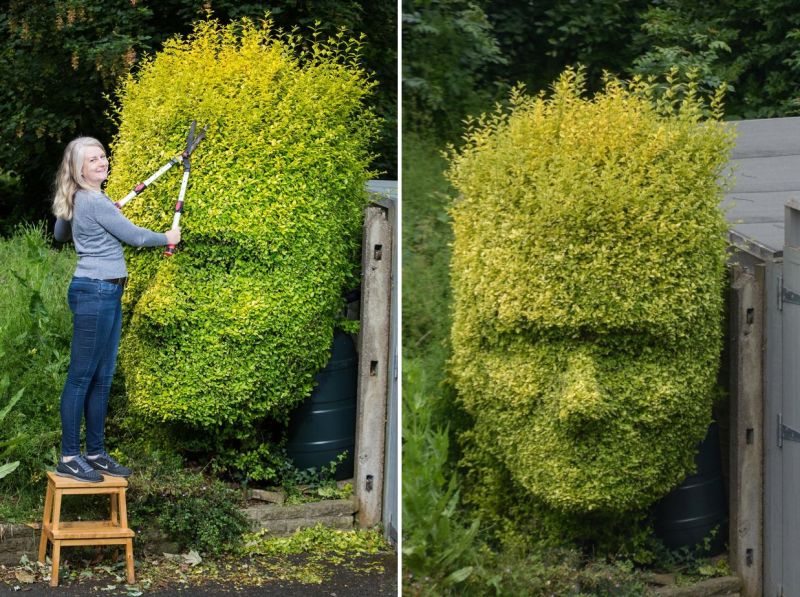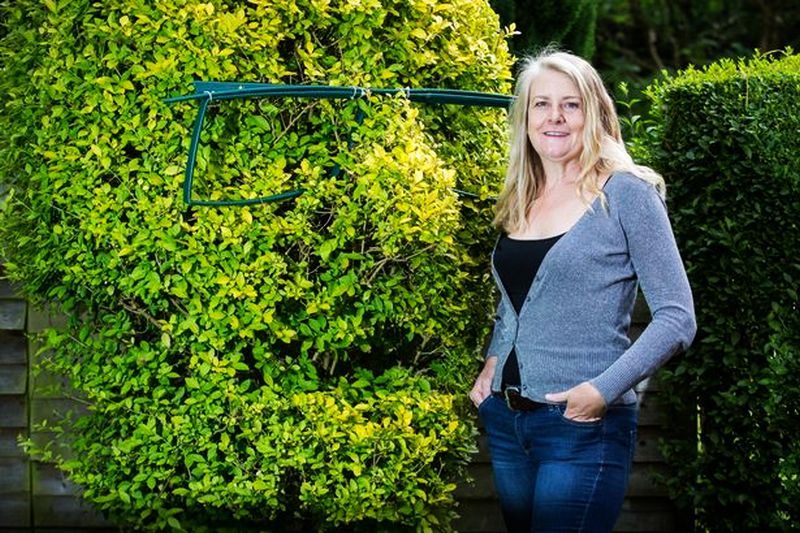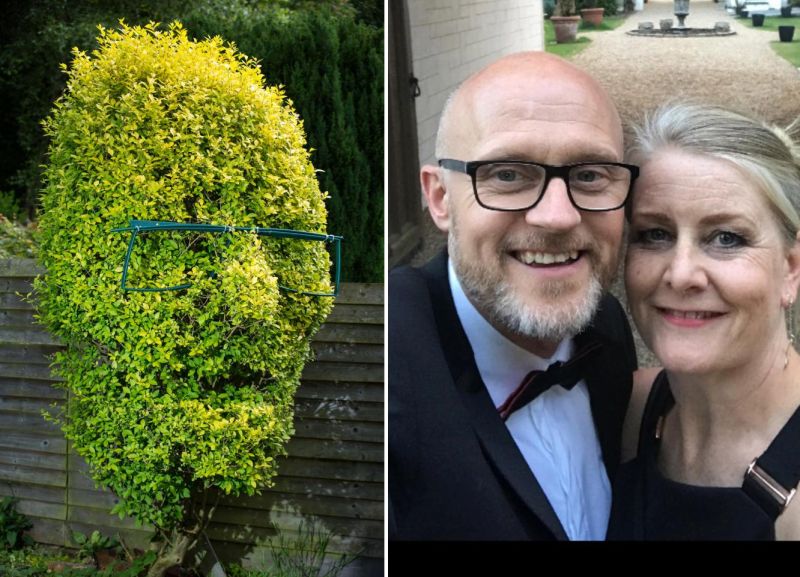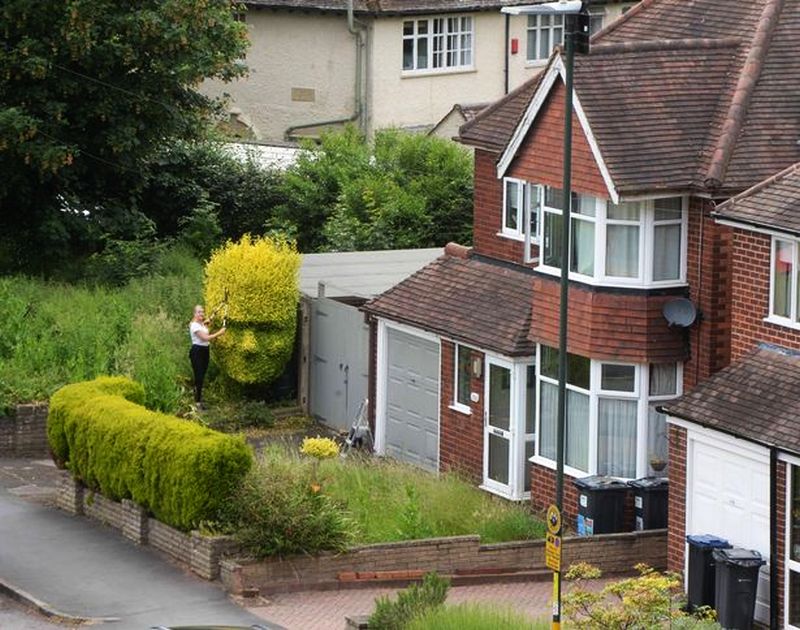 Via: Mirror