Wilderness retreat gets a whole new twist at Bisate Lodge in Rwanda. The recently opened stunning treehouse resort is shouting out to be the best getaway for people who want to experience wilderness in full bloom, but don't want to give up on all the upscale amenities. Designed by Johannesburg-based architect Nick Plewman, the Bisate lodge is a unique camping delight with six luxurious villas, nestled amidst awe-inspiring woodlands, offering scenic and serene view of the Bisoke mounts and ancient volcanoes.
Currently running for 2017 African Architecture Award, the beautiful eco-retreat is just a short drive away from the Volcanoes National Park. Since the lodge ensures for their arriving guest a stopover in the prominent park, thus you will not have to spend double time trekking Africa's iconic Mountain Gorilla, even if the permit fees has got a hike.
Located on 103-acre expansive area of an eroded volcanic cone, the resort's architecture is totally inspired by indigenous tradition. All lodges are marvelously decked up using concrete, steel timber, volcanic rock, bamboo, reed, cow dung and soil in a striking appearance with thatched-roof to make your safari exhilarating.
If we talk about the interior space and design, each villa conceals 91 meter-square space that features a bedroom, living area, bathroom, fireplace, and a wooden deck outside offering breathtaking views of wilder mounts.
As interior designer Caline Williams wanted to represent the rural life in the local villages of Africa through the interiors, he ornamented the interiors in traditional style with the inputs from fashion designer Teta Isibo. To make it an ultimate eco-retreat, they decorated the space with green chandeliers wholly made of recycled glass and a volcanic stone fireplace in the living room. They also used the charm of ibyansi milk jug motif and cow hide rugs to symbolize rural living.
If you are a camper who wants to take pleasure of thrilling wilder safaris of Rwanda, staying in the fascinating resort of Africa, get ready to pay $1,400/person for per night. For camping and hiking buffs $1,400 is a great deal when you are also getting a free hiking tour to Volcanoes National Park and Gorilla Mountain along with comfortable stay in a stylish resort.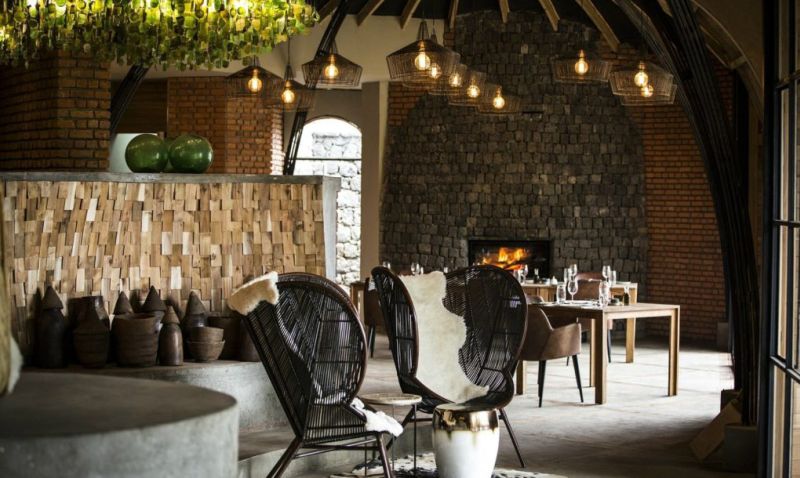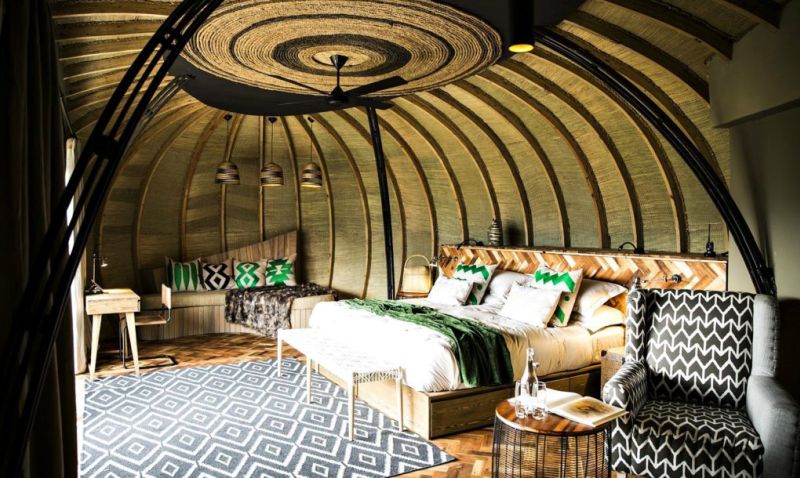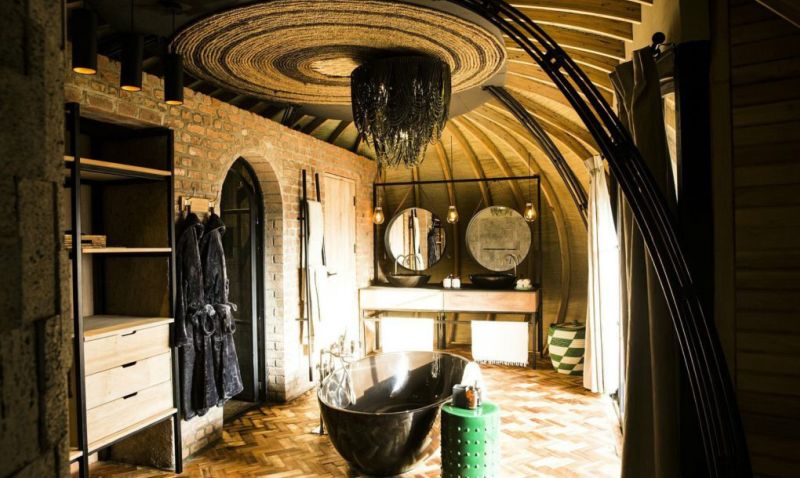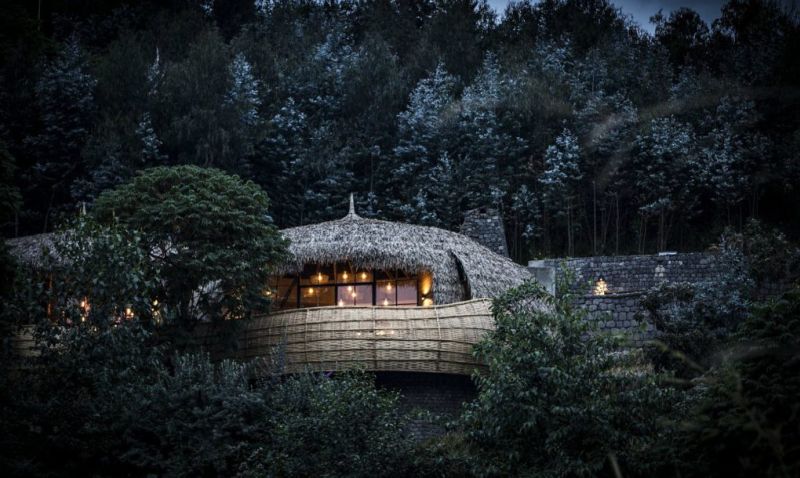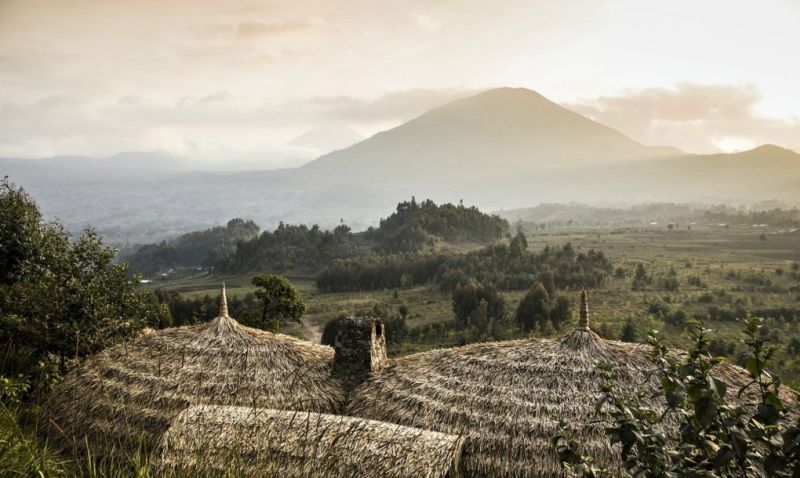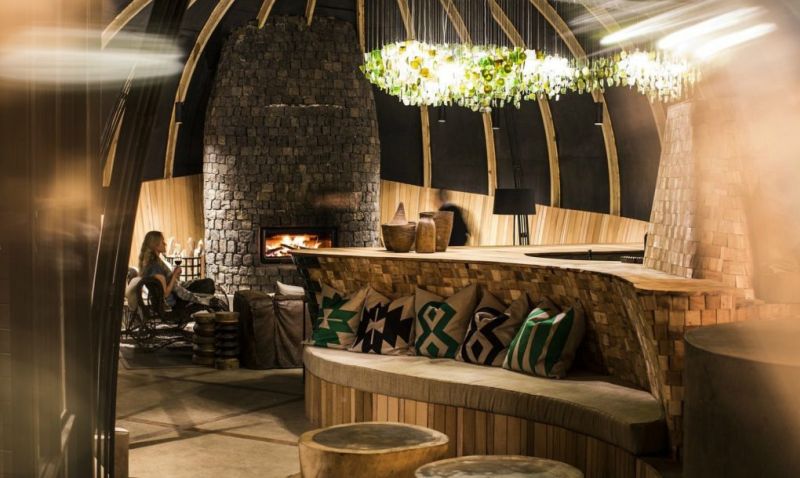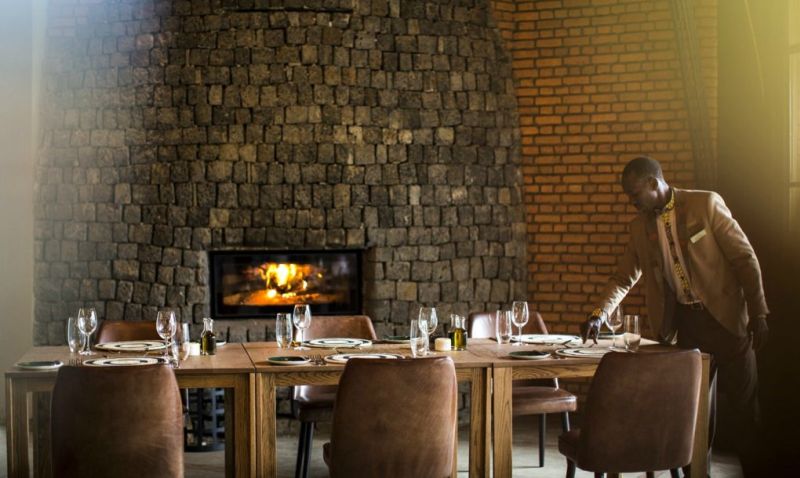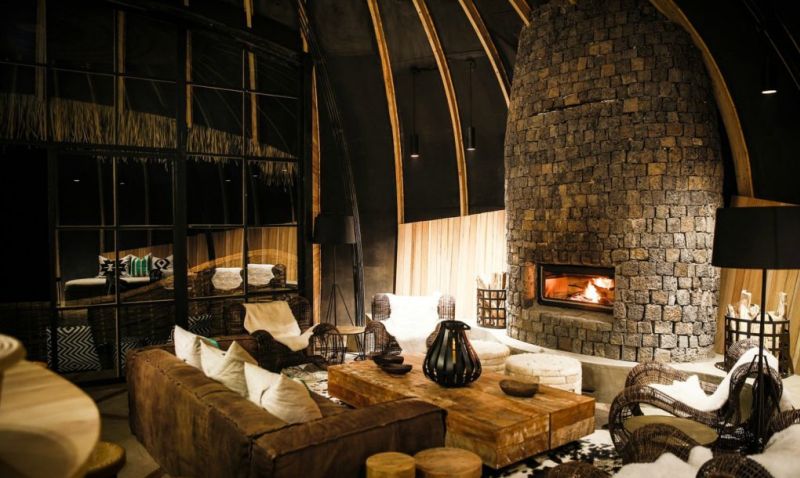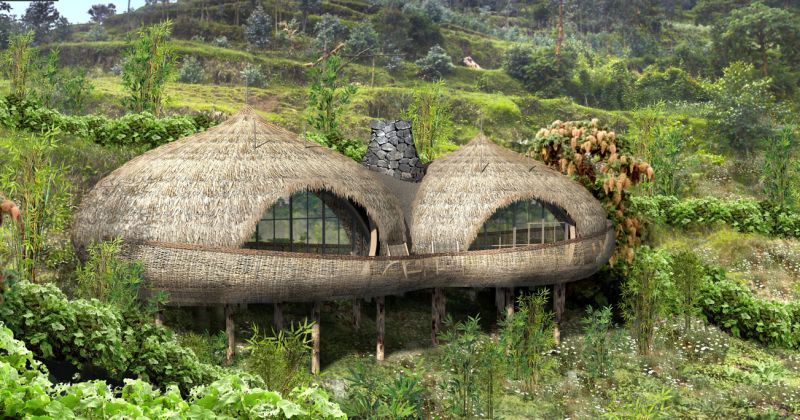 Via: Inhabitat