The concept of combining a bivy sack with a vaulted tent on the head is not really unique. A company 5 Owls in Colorado, United States has launched its latest Solo Shelter based on the similar concept. The highlighting features of this shelter are its cutting-edge design and the way it is crafted using a premium waterproof material. The name Solo Shelter clearly depicts that it is made for a single person. It is completely idyllic for campers, hikers, mountaineers and many others who love being close to nature.
The tent chiefly comprises of two portions- one is the bivy bag portion and another is the tent portion. The bivy bag portion of the shelter is designed to wrap the user from below the head. It has plenty of space to place any sleeping bag inside it. It has a waterproof flooring beneath it to keep sleeping bag dry in a down pour or in heavy moisture.
The tent portion is mounted over the user's head using adjustable loops and cords. It includes two inner pockets to store the user's necessary stuff and has front and rear zipped doors for ventilation. The tent can be configured to lay down on the ground to enjoy an open view of the starry sky and can be mounted back again when it rains.
During rain, the tent offers enough space to cover the user and other camping gear inside it. After use, you can easily pack it, simply by rolling and stuffing it inside a circular bag that comes with the shelter. The overall weight of the packed shelter is around 2 kgs, which is heavy; 5 Owls plan to launch its ultralight version soon.
The Solo Shelter is indeed a great outdoor camping gear for solo hikers, trekkers, and mountaineers because of its reliable and long-lasting material. You can purchase it online for $379 and make your camping experience more enjoyable.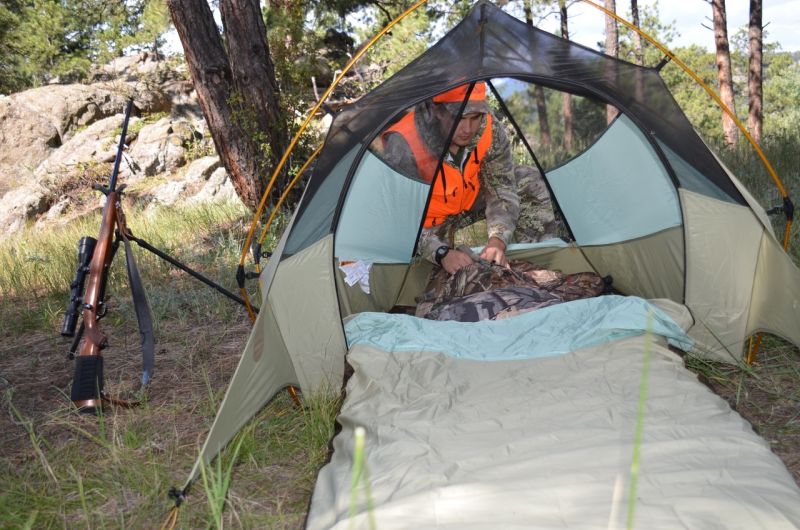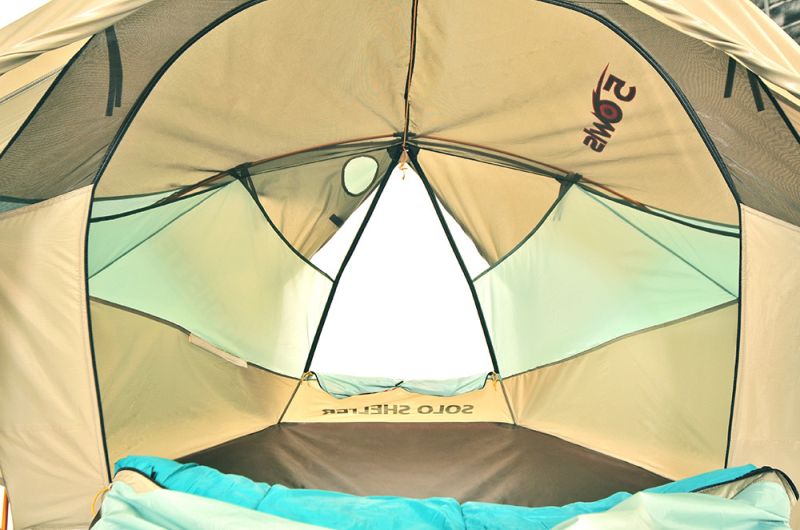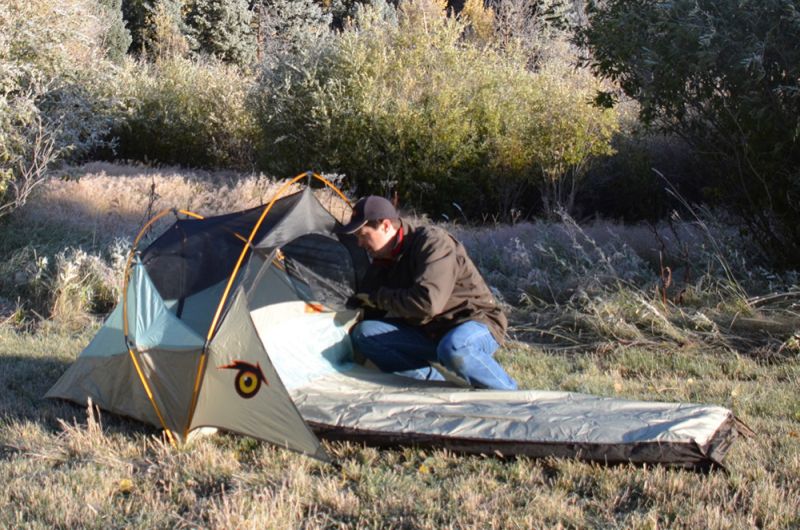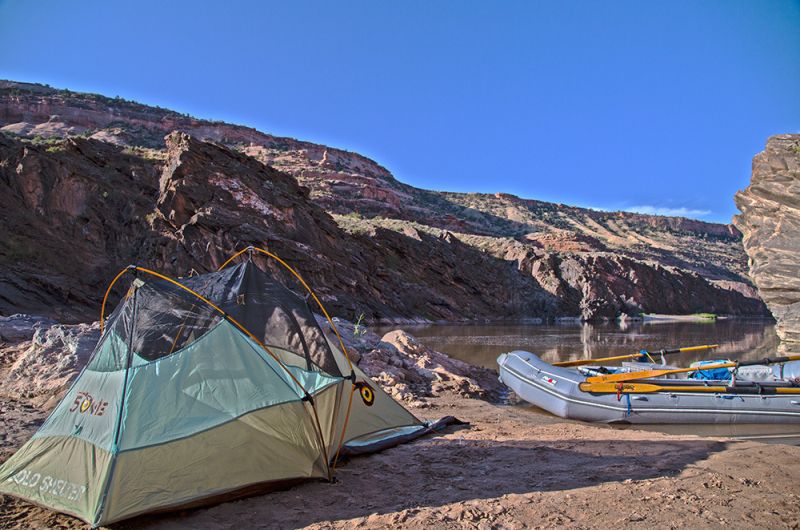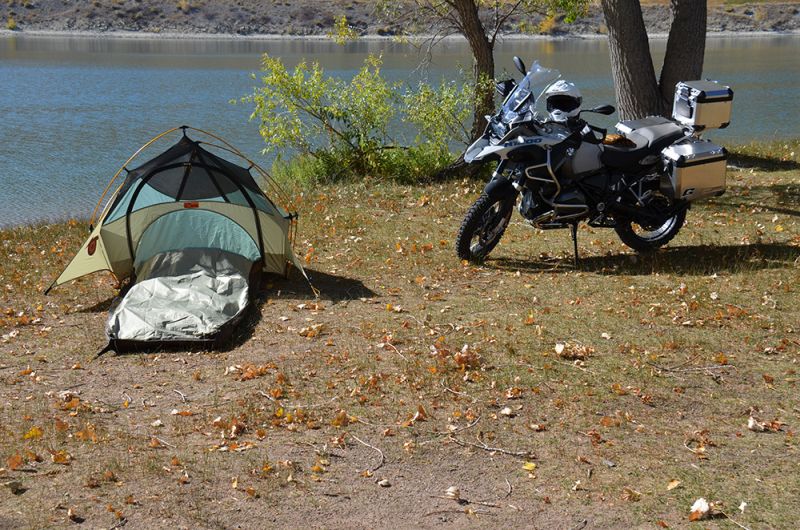 Via: GearJunkie