Singapore-based Ministry of Design created an unusual zig-zag single storey house dubbed Lien Residence. The bizarre twists and turns of the dwelling are designed purposely to accommodate the tree creating inexplicit spaces for preserving the garden by shifting it onto the rooftop. The most intriguing feature of the house is a diagonally-patterned planted roof that is covered in artificial turf to blend in with naturally green surroundings.
The white house with sliding glass doors and windows rests in middle of a rectangular frame, reflecting different shades of white to maintain various levels of transparency. There are huge glass windows on all directions of the zig-zag house to allow the entry of light and soothing breezes within the interior, directly through small courtyard spaces that are filled with natural foliage.
The interior is kept minimal with white walls and wooden flooring to maintain dominance of nature within the tranquil abode. Furthermore, it is divided into three main sections such as an entertainment zone, a family zone and a private master zone; to let the owner enjoy all facilities under one roof. Have a look at various sections of the Lien Residence in the images given below.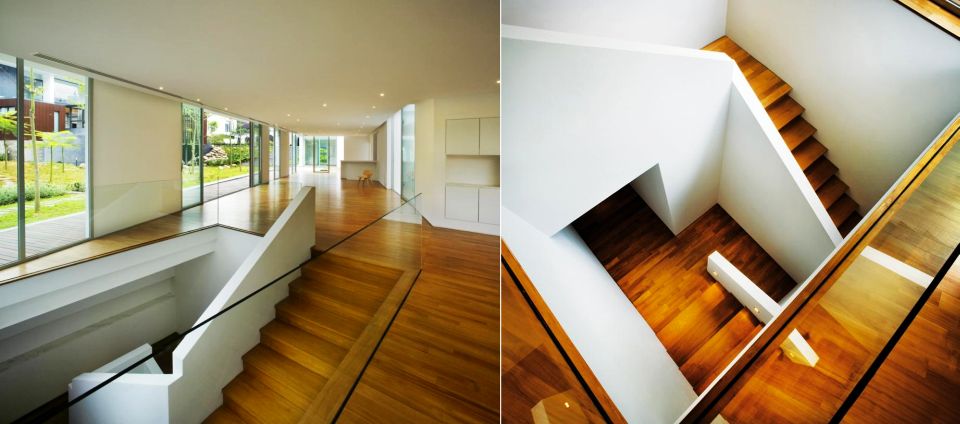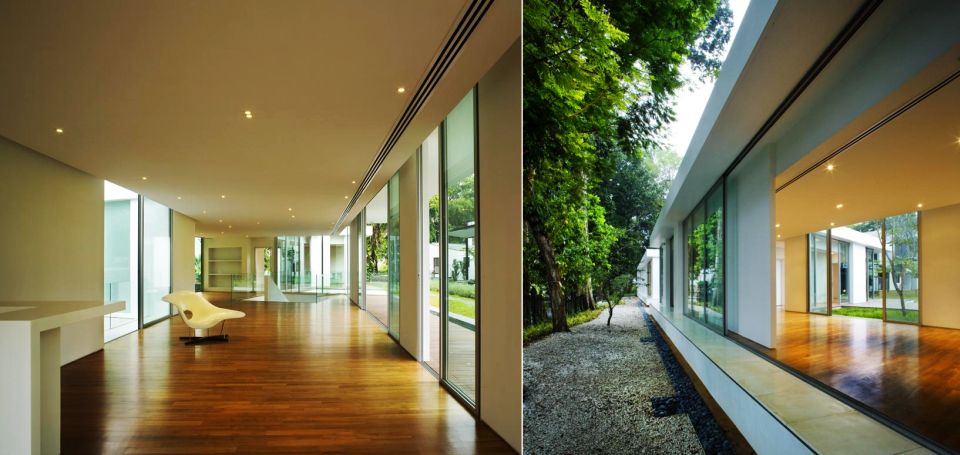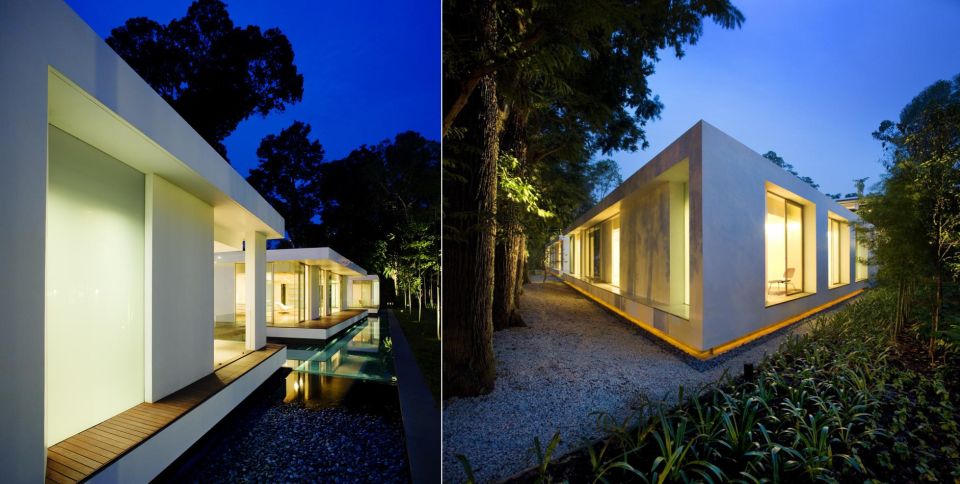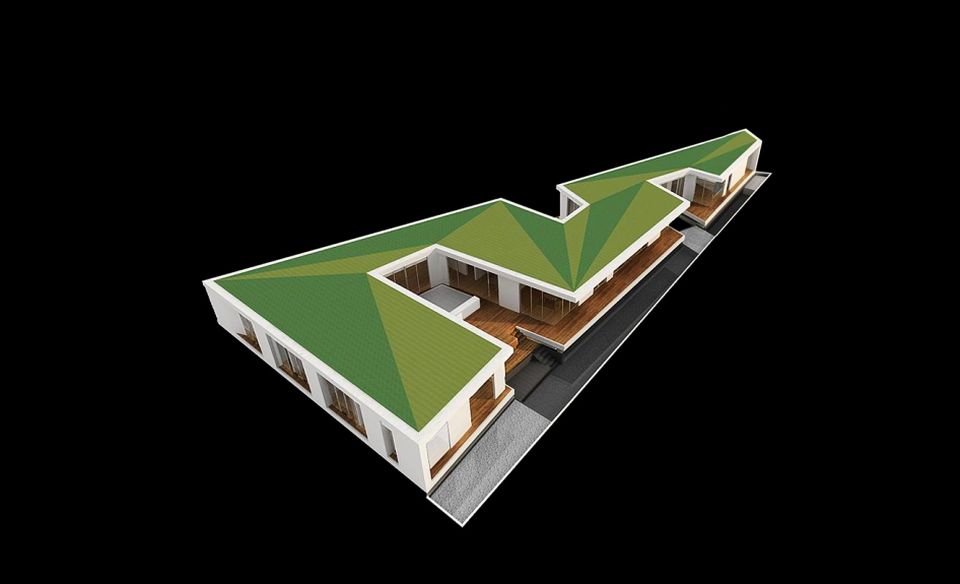 Credit: Archello