Located in the Hollywood Hills of California, the abstract, black and white home called Nakahouse by XTEN Architecture makes its surroundings a beautiful artwork. All levels of this contemporary dwelling feature terraced patios and private balconies, offering an incredible variety of vistas to the inhabitants.
Exterior
A series of interconnected terraced spaces comprise current design of the property due to geotechnical, zoning and budget constraints. Exterior walls are finished in a smooth black Meoded ventetian plaster system, forming a sculptural building design in the middle of lush green surroundings. Moreover, a with a steel stair leading to a rooftop sundeck.
Interior
The interior is completely rendered in white and includes spacious living area, three bedrooms, two-and-a-half bath and kitchen/dining area. A large terrace has been added to link the kitchen and dining area with the living room. Terraces were also added to the bedroom wing and the upper master bedroom suite to extend the interior spaces through floor-to-ceiling glass sliding panels.
Striking contrast
The contrasting interior and exterior surfaces are spruced up with various materials and finishes such as lacquered cabinetry, epoxy resin floors, and decks and painted metal. While the exterior is perceived as a specific finite and irregular object in the landscape, the interior is designed to seamlessly blend the rooms together and interact with the hillside landscape.
Nakahouse on the market
Winner of several design awards, this amazing contemporary dwelling is on sale through Westside Estate Agency for the asking price – $2.295 million.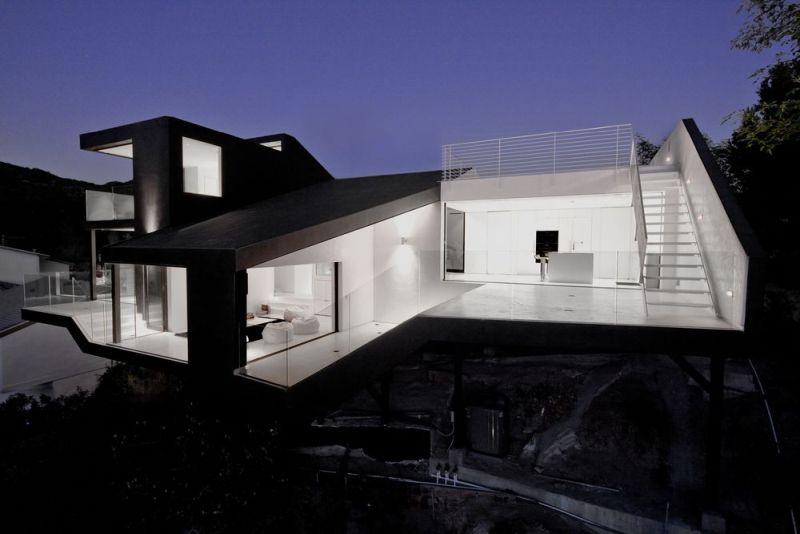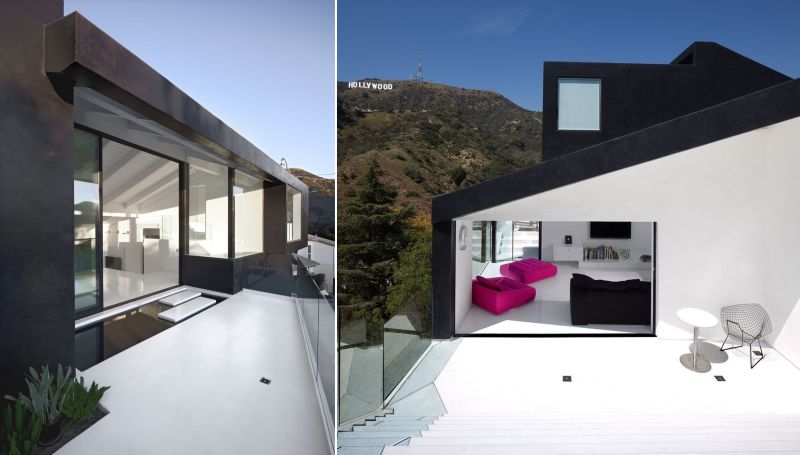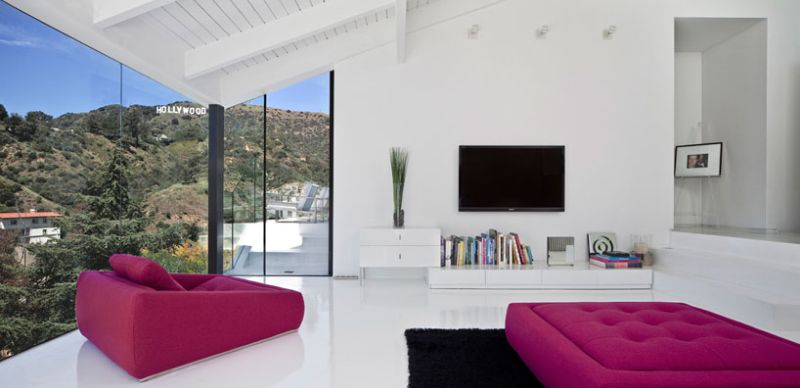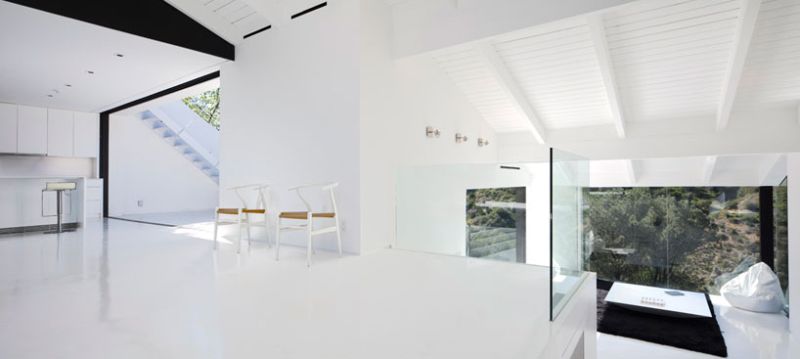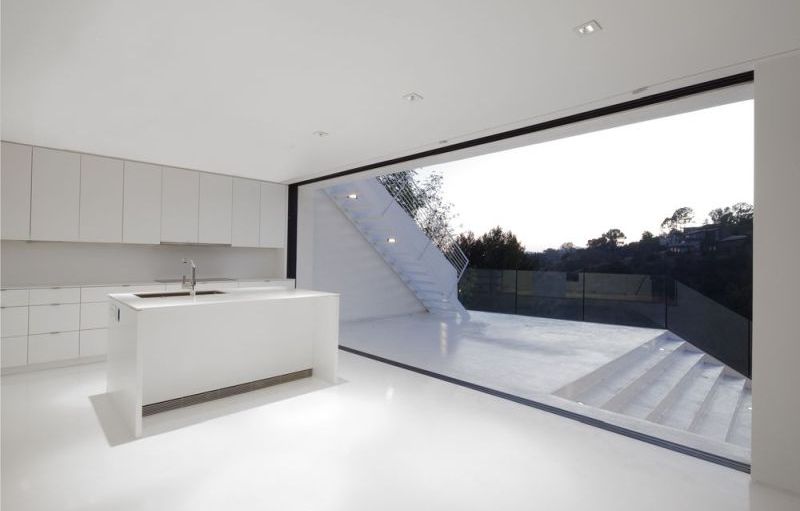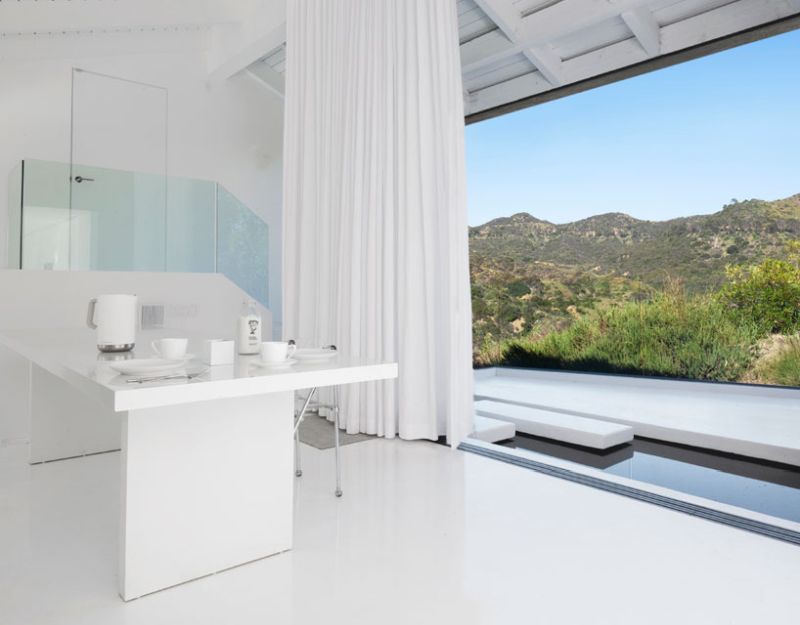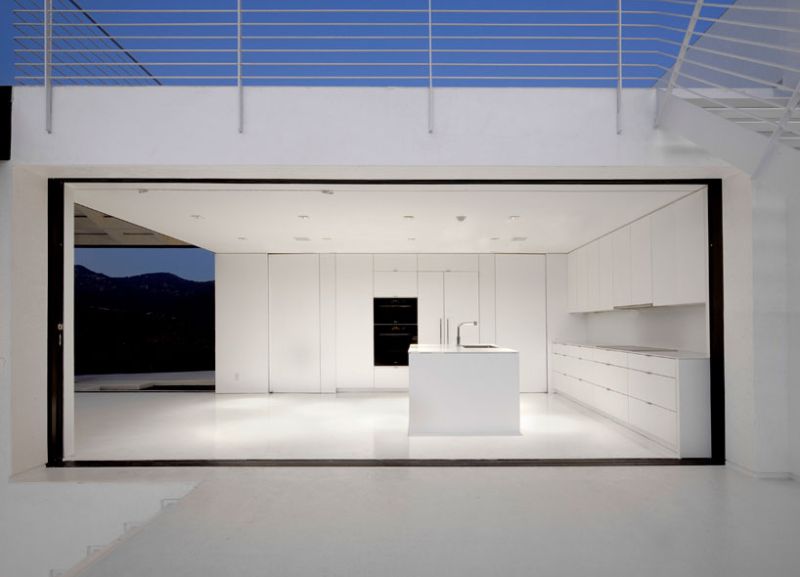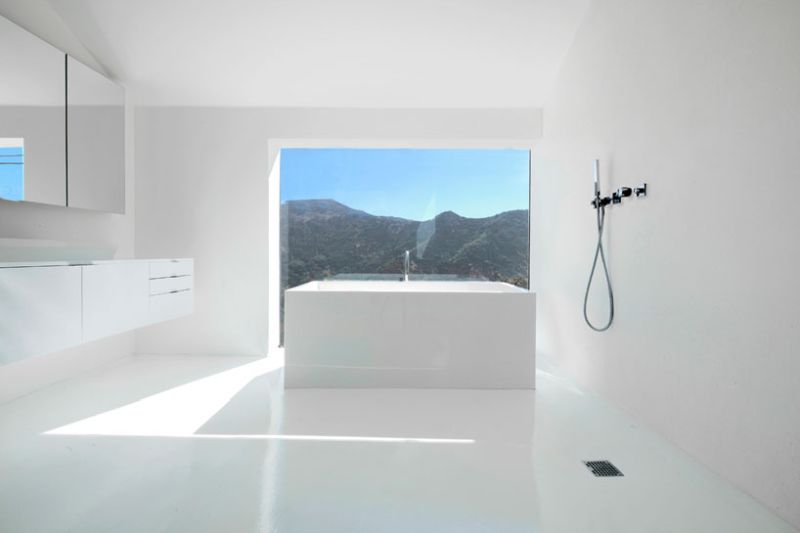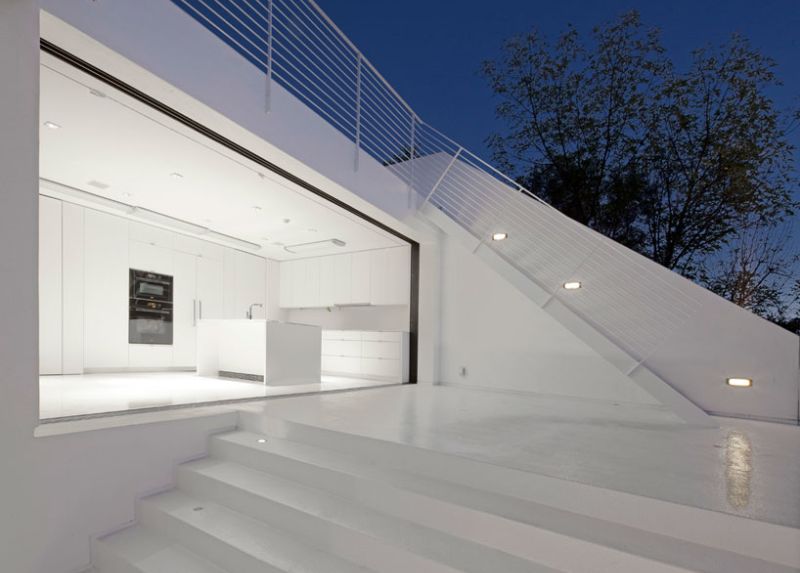 Via: Curbed