HomeAfloat, international floating structure developer, has created a mesmerizing floating bar dubbed Blue Bag in Barcelona. The floating bar is zero-energy, durable and light-weight building on water. The design of this exquisite structure is built firmly to ensure comfort of the people, without letting them feel that they are floating on water. Moreover, the open circular terrace area is also increased to let the visitors enjoy surrounding views.
The building is constructed from inflammable material along with good thermal and sound insulator properties, due to materials like CFC cellular concrete- partially made of industrial waste products. It is a two-storey building consisting of huge glass walls for maximum outside views and daylight. The lower level includes different sections for bar, terrace, kitchen, changing room, storage, administration and sleeping area with 4 bedrooms.
On the other hand, the upper level is accessed through a winding staircase. This entire upper floor consists of an open terrace with yacht-like sitting area for relaxing while enjoying magnificent terrain views. It offers a complete city-like feel, whilst floating on water. The Blue Bag floating bar is an incredible floating bar structure we've seen so far.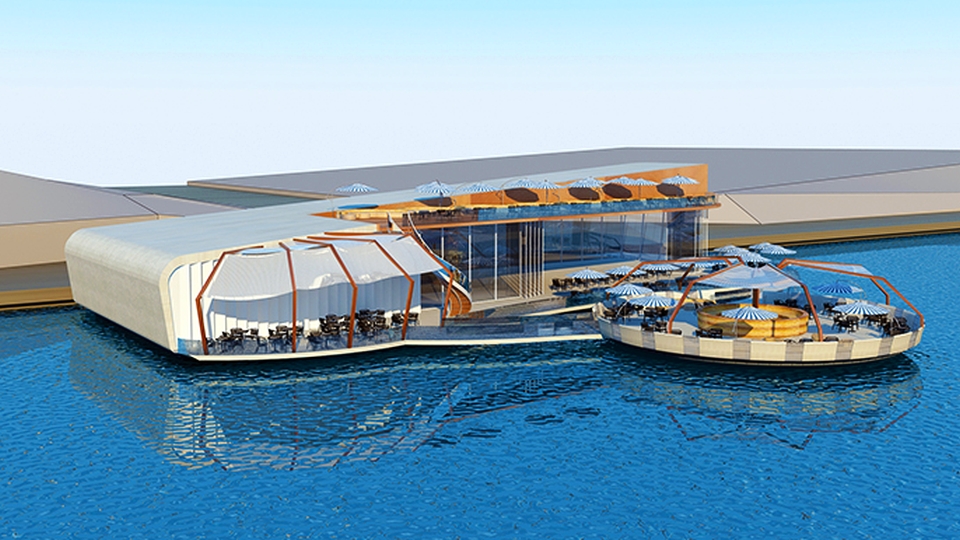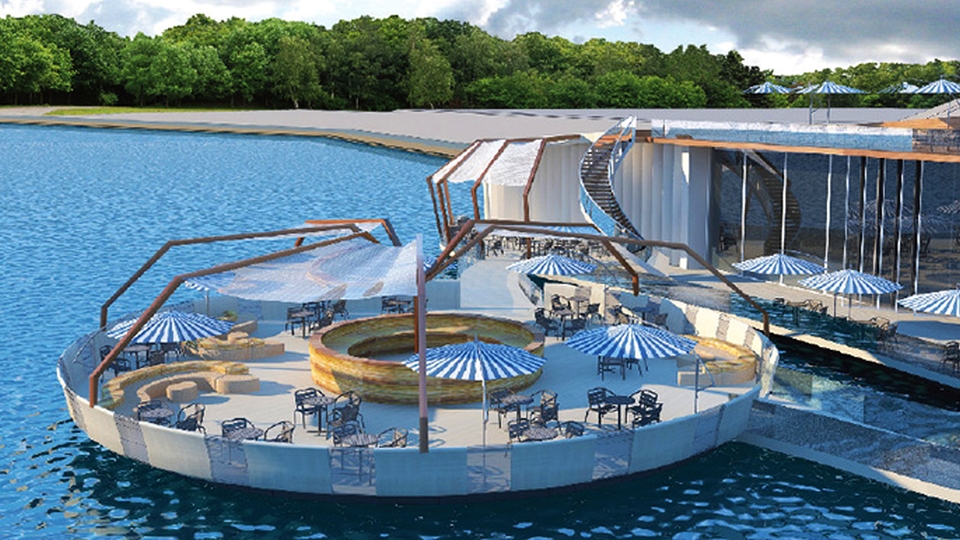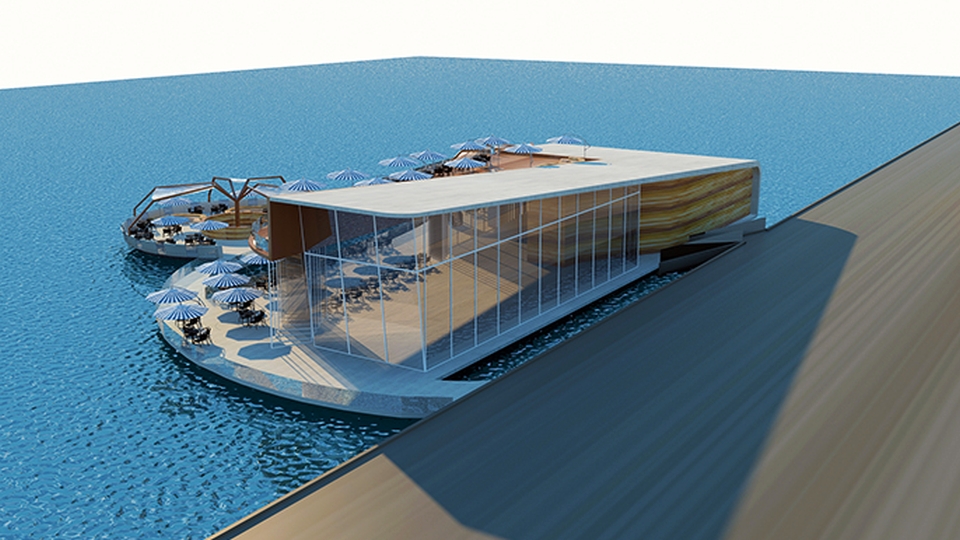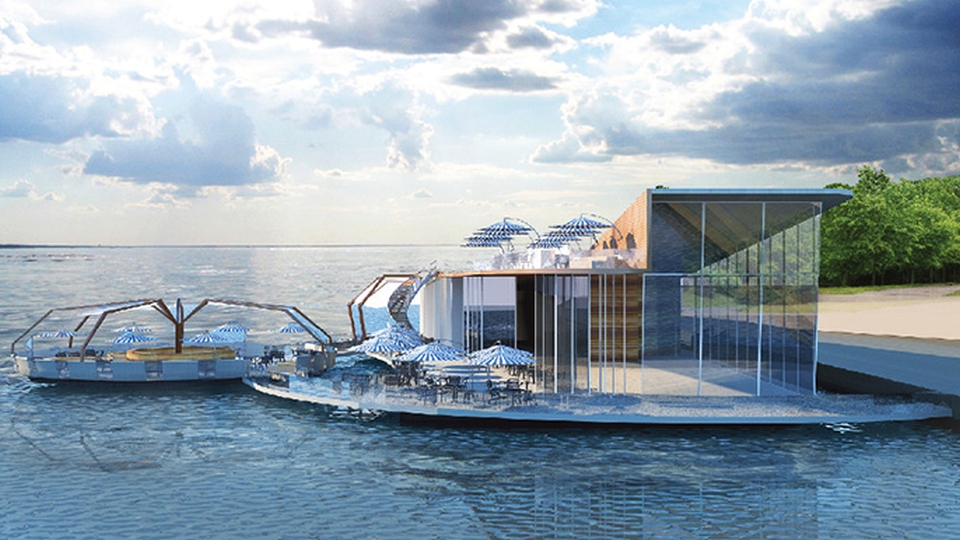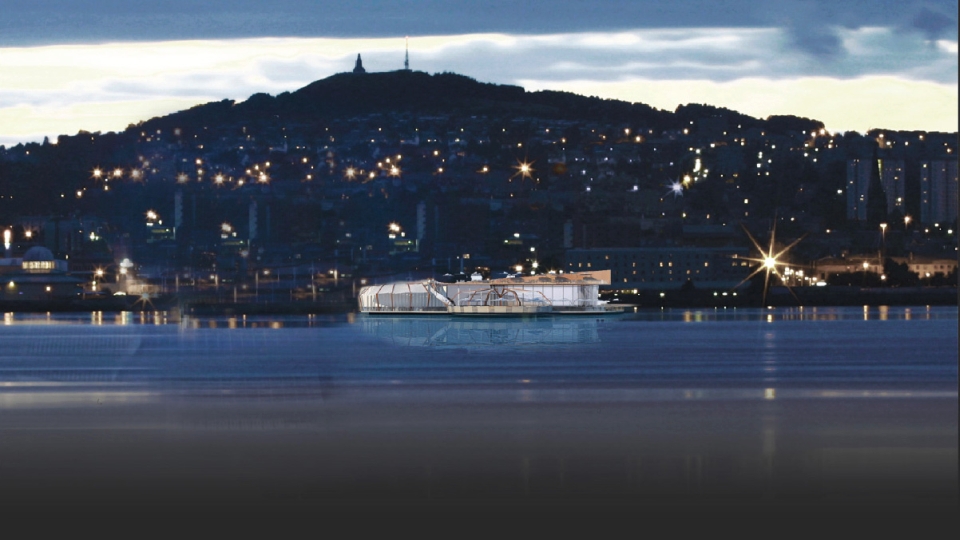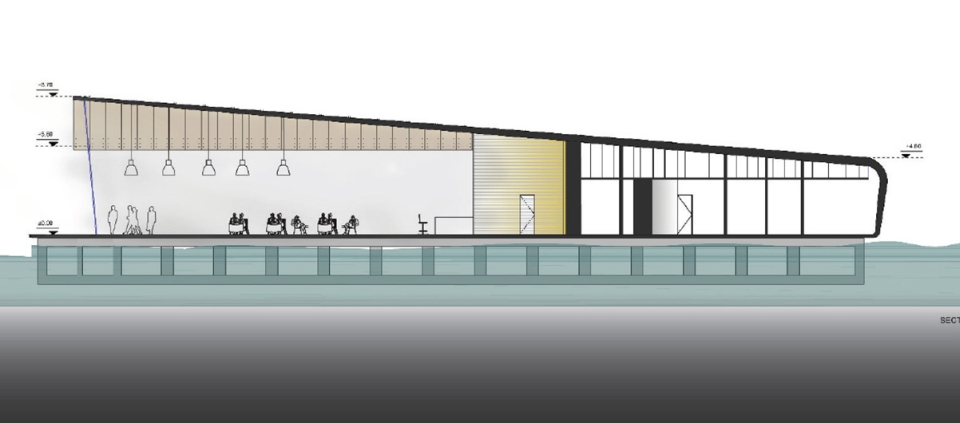 Source: HomeAfloat