Moka Pot is one of the age-old Italian kitchen gadgets to make coffee, way back in 1933. It had gone out-of-flavor after the launch of advance coffee makers. But, Oakland-based coffee providers Blue Bottle Coffee and renowned designer Joey Roth teamed together to bring back this traditional brewer with an elegant face-lift.
The compact pot comes in a stylish combination of steel and porcelain with a cork handle. But, don't go on its small size, as it can brew sufficient amount of coffee i.e. with 15 grams of ground coffee it serves 6 ounces of strong beverage. For lighter beverage, Aeropress filter can be added to avoid heavy body of the brew. This amazing device serves delicious coffee to the user in traditional style.
Moka Pot not only prepares espresso but also serve other flavors with fine perfection. However, it involves pressure brewing due to the steam generation, which further pushes water through a puck of coffee grounds. All together, it results in strong and delicious cuppa joe that you'd mostly find in café houses near you. You can pre-order this sleek coffee maker online for $100 to prepare ideal cup of coffee every morning or can also gift it to your loved ones, this festive season.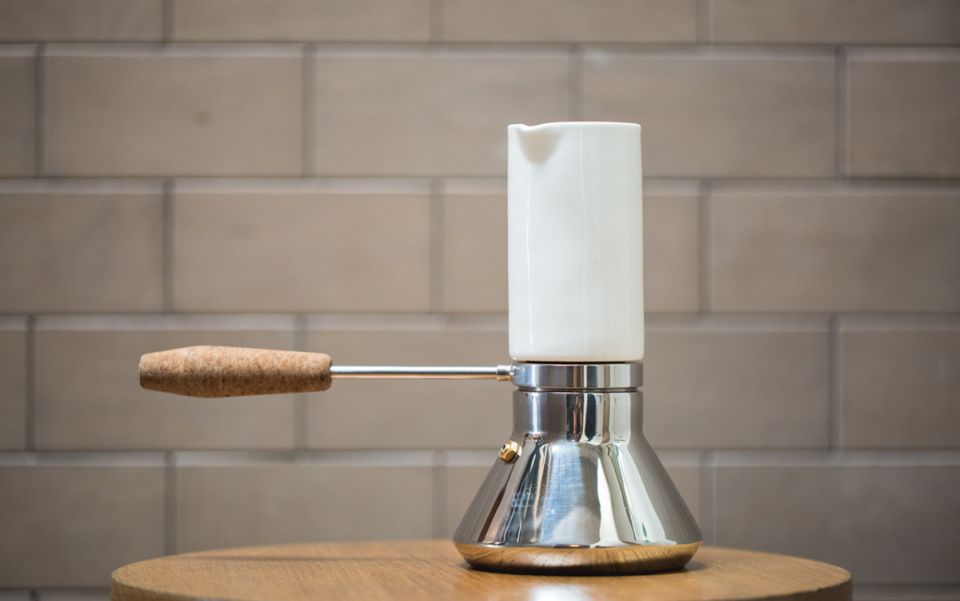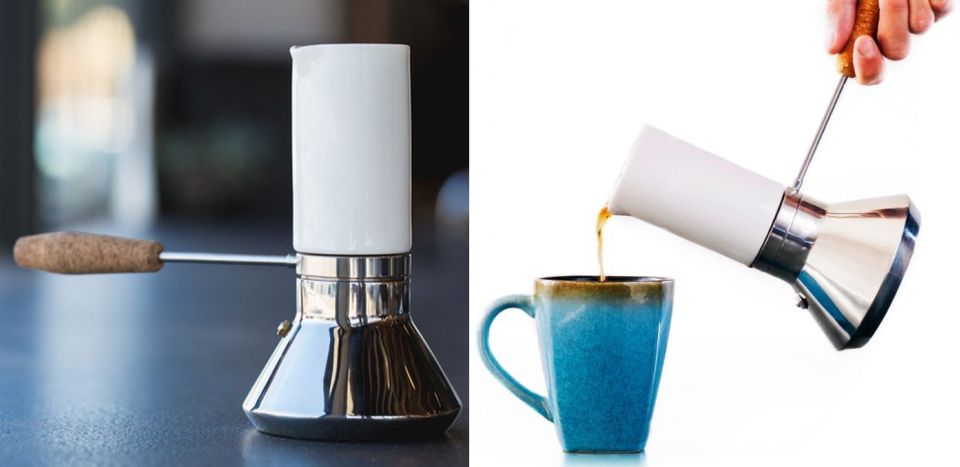 Credit: CoolHunting