When we talk about luxury treehouses, the first name that comes to mind is 'Blue Forest'. Their exquisite treehouse designs embodied in cohesion with nature, evoke a sense of connection with the surroundings which transport you to a heavenly setting. Fibonacci Treehouse and Eco –PERCH are some of their noteworthy creations in the past, and now, yet another creation by Blue Forest has turned eyeballs at the RHS Chelsea Flower Show. Main idea of building this treehouse structure is to exemplify deep connection with nature which is pretty evident from the glass flooring that shows-off greenery below.
Although the treehouse makers haven't named this luxury dwelling yet, but still it has caught the attention of celebrities like Hugh Bonneville and Dame Judi Dench. That should not come as a surprise at all, since the design firm's earlier clients include novelist Natasha Kaplinsky, author JK Rowling and filmmaker Guy Ritchie.
The majestically built wooden structure is handcrafted from kebony, an eco-friendly tropical hard wood. There is a wooden staircase which gives access to the main treehouse section. It is perched on wooden support, and has an outside seating area with wooden chairs and tables on one side. On the opposite section there is a hanging copper swing and seating area. There's even a pulley system connected to a basket to lower down champagne for elite guests.
To compliment the swanky interiors draped in all the luxuries one can dream of, the exteriors are subtle and flush with greenery planned by Architectural Plants. All in all, the fairytale-like treehouse is targeted towards busy people who want to have a relaxing time amidst natural settings.
Blue Forest Founder, Andy Payne said;
We have worked hard to develop a reputation as the world's leading tree house experts. This year's tree house will be the largest we have ever exhibited at the Chelsea Flower Show. We are delighted to be on Main Avenue this year and can't wait to experience the vibrant atmosphere of the show!
The treehouse carries a price tag of £80,000 ($10,3880 USD) which might seem on the higher side, but Blue Forest have made expansive treehouses in the past that cost even higher.
Interestingly, Simon and Any Payne, the minds behind Blue Forest are speculated to be in talks with Prince Charles to design a treehouse in his Dumfries House estate.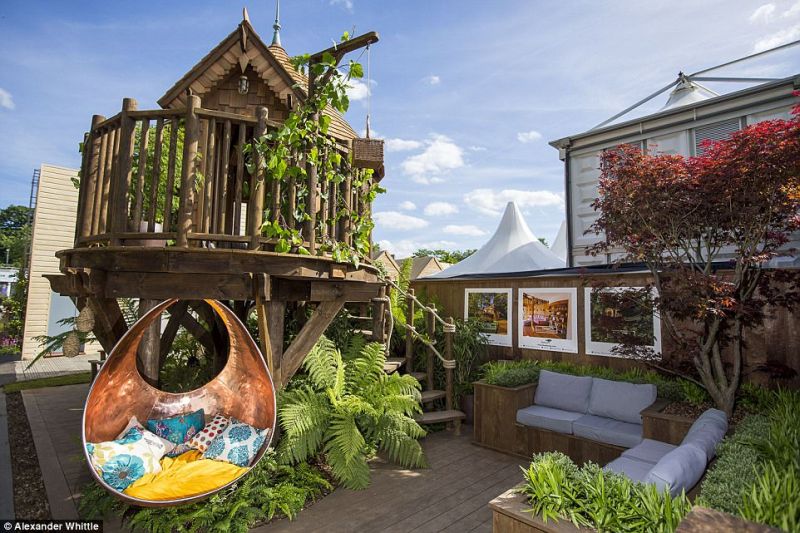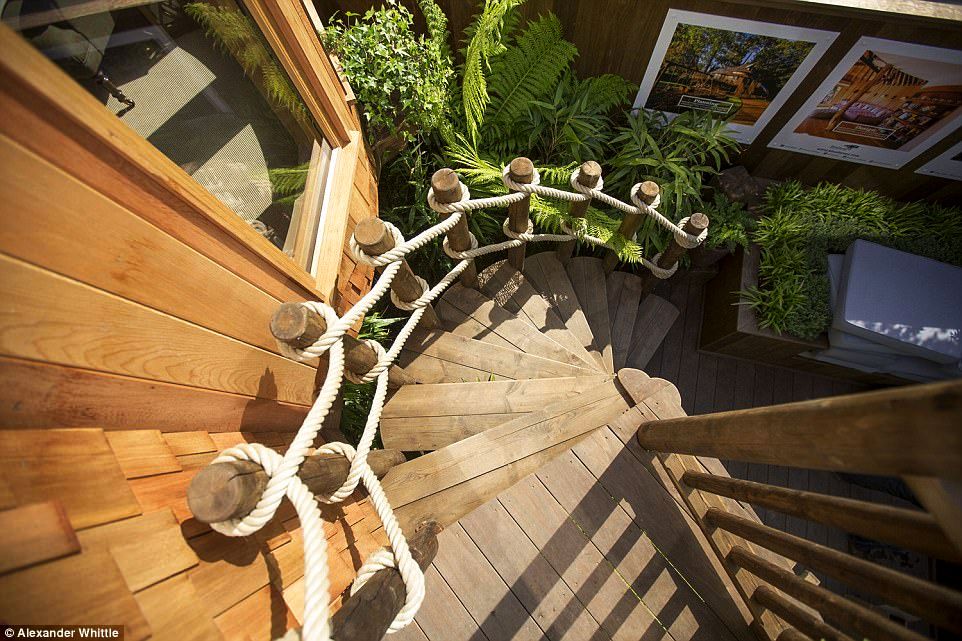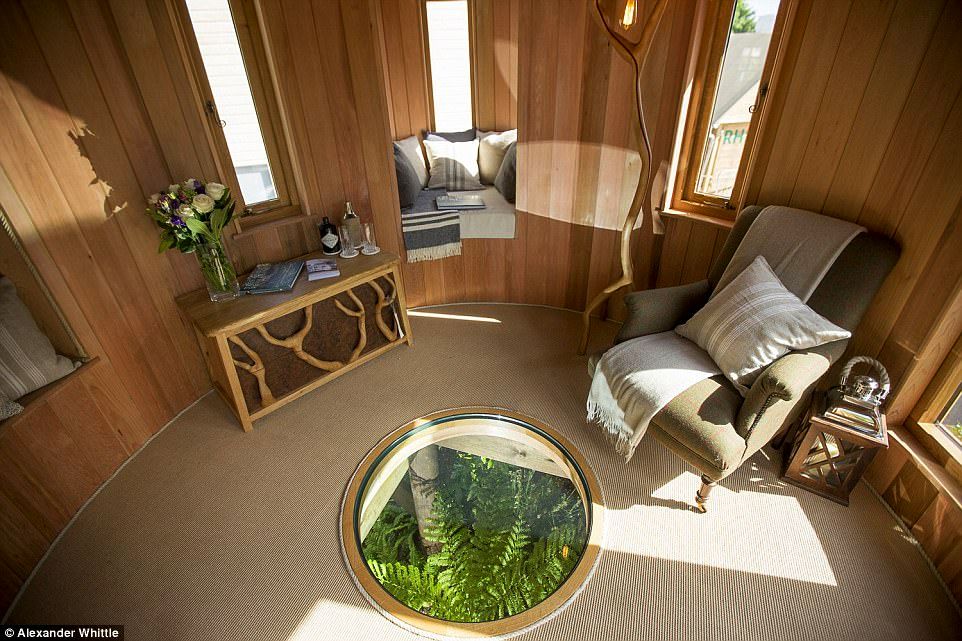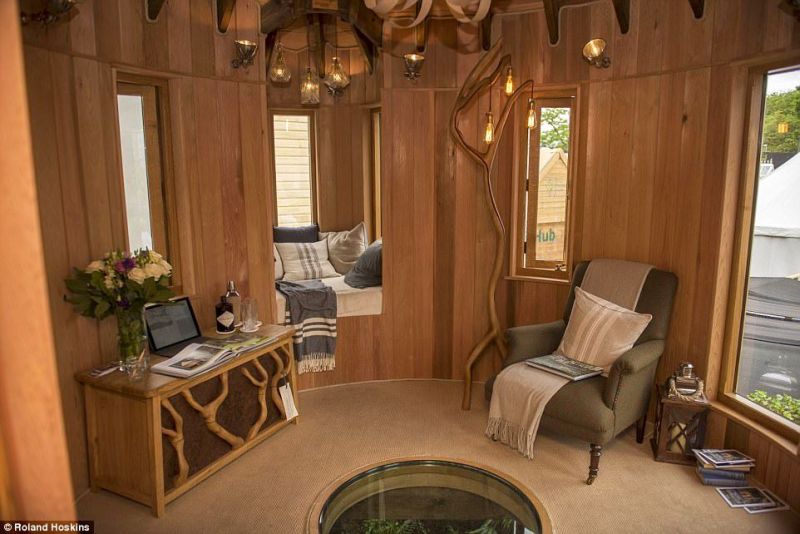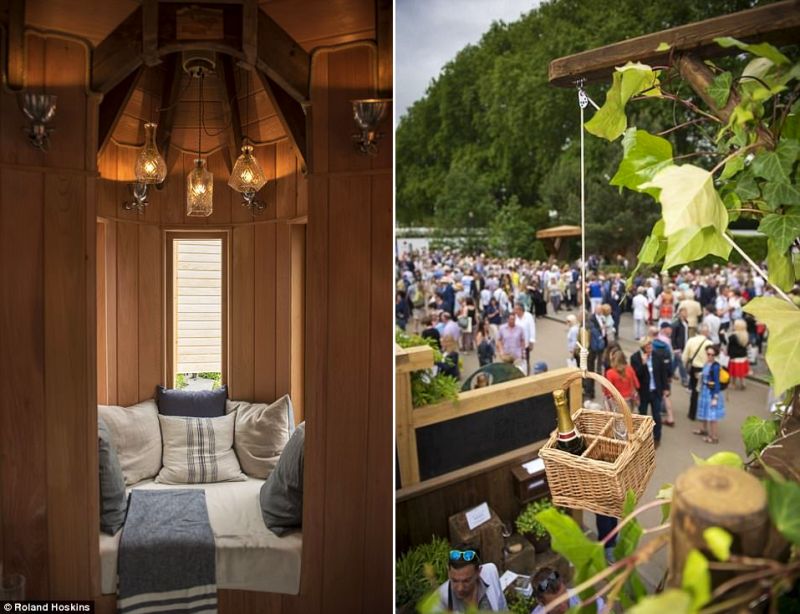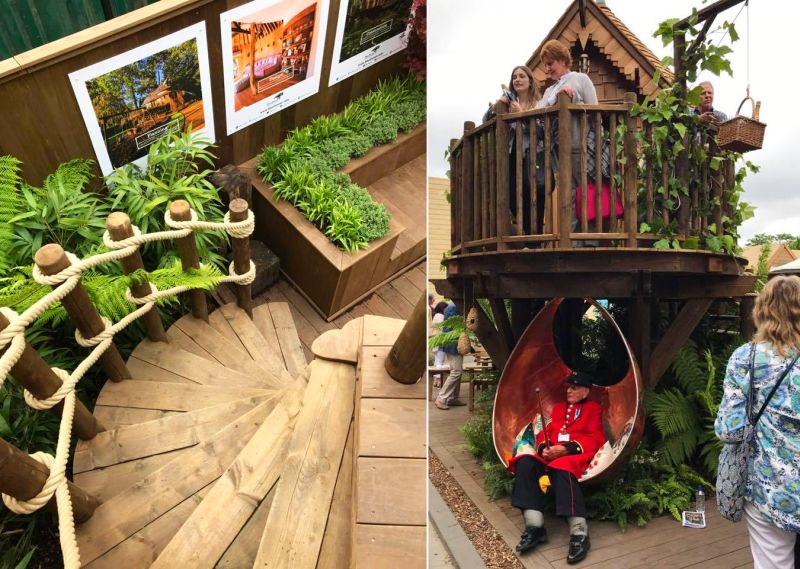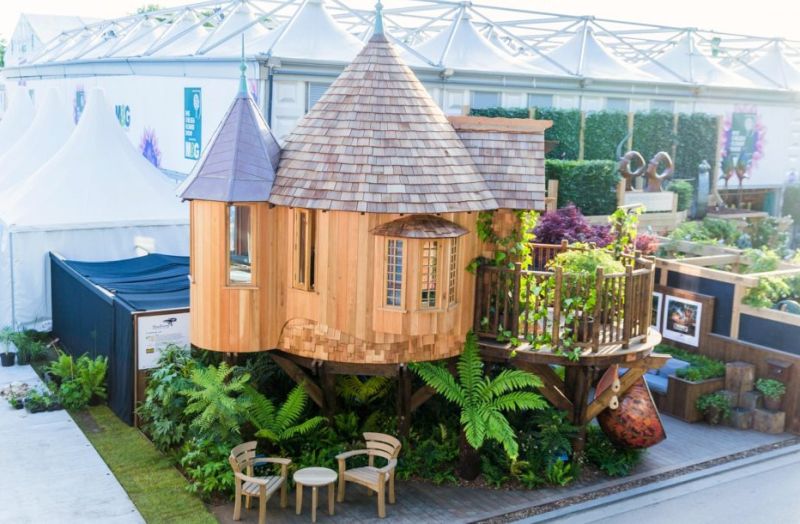 Via: DailyMail