Say goodbye to your home on land, and embrace a life on the water with beautiful Bluefield Houseboats. These are prefabricated modular homes for a floating life on water with minimal energy footprint. Custom built in Northern Ireland, the structure of each modular floating house has been created with passive design principles to reduce energy consumption.
The houseboats were constructed away from the site in a factory to minimize waste. These water homes are partially clad in wooden slats along with glass railing along the sides, as well as, around the rooftop patio. The interesting part is its interior, which is created with a free-spanning structural system. This means the potential buyer will be allowed to shape up their floor plan according to their needs.
Moreover, a SMART home automation system is also installed within these houses to give the owner control over light switches and other electronic devices via a smartphone or tablet. The size of the houseboat ranges from 500 to 2,000 square feet, and they are available in both one and two story models.
According to the firm, they use the high-quality material palette for construction. Each palette is certified to BBA, British Standard, Eurocode, or equivalent standards for a minimum 50-year design life. Find more information on the official website.
Check out the beautiful prototype houseboat in the images below.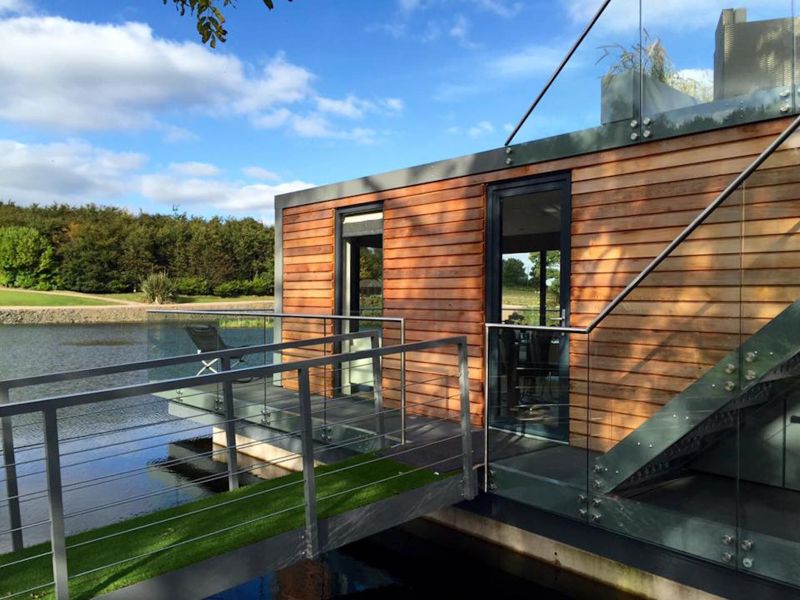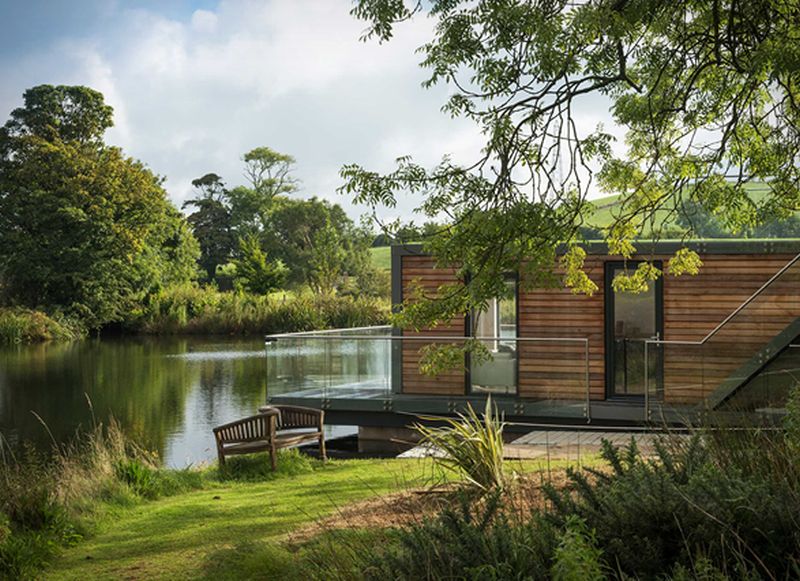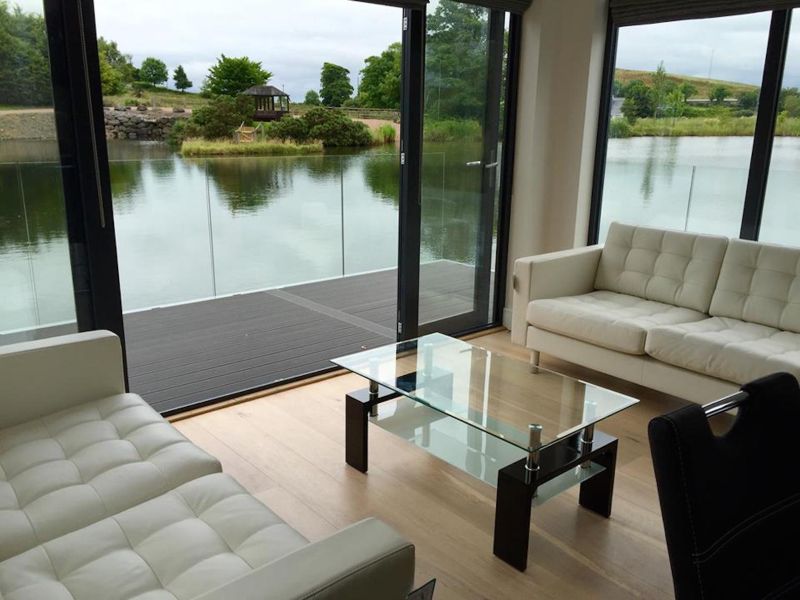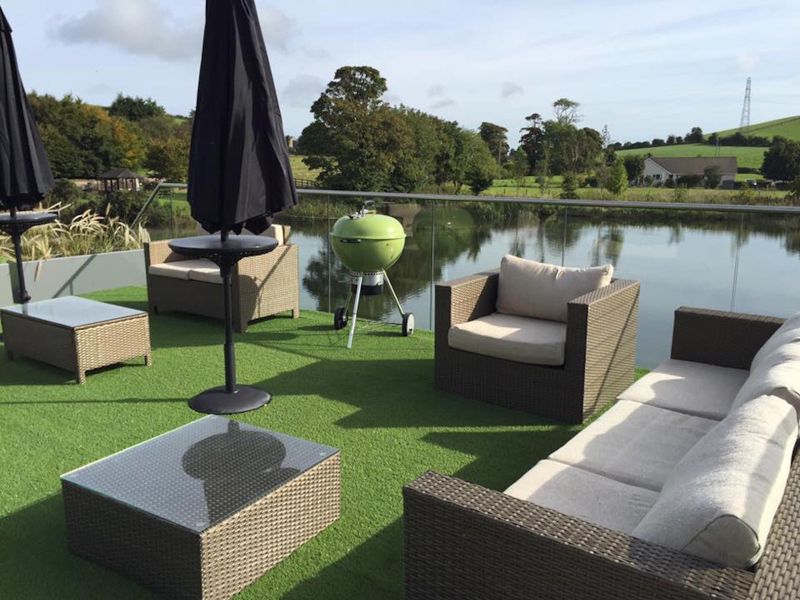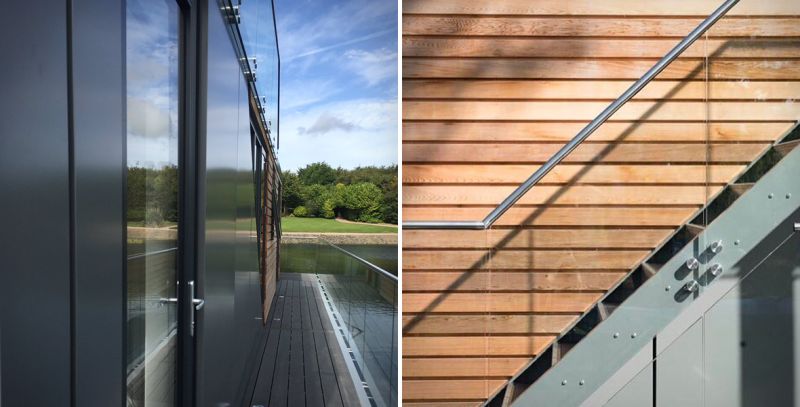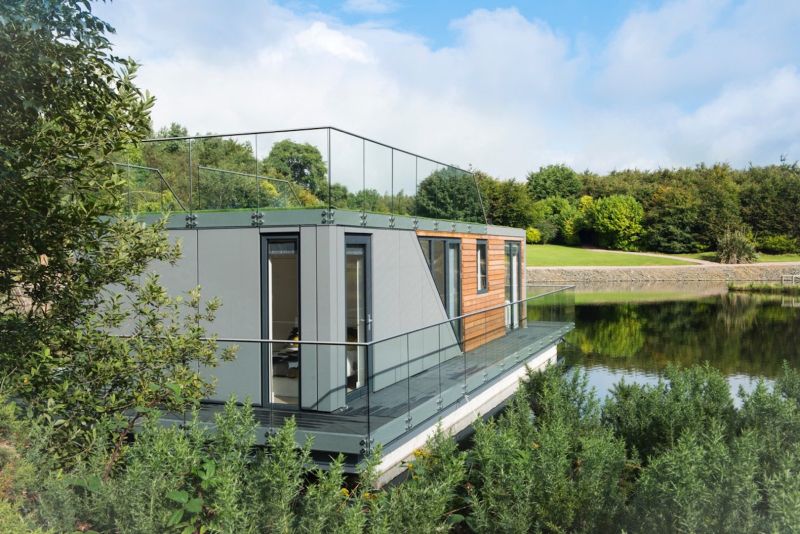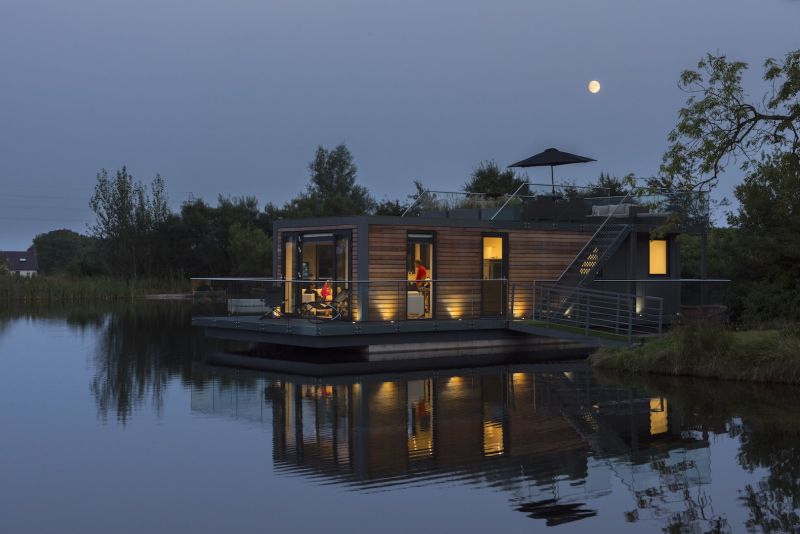 Via: CollectiveEvolution