Created by Paolo Cappello Design for Italian furniture company Miniforms, the attractive layout of the Caruso music cabinet reminds us of old gramophones. But don't go on its traditional design, the music system comes outfitted with Bluetooth and high-definition speaker that meet the modern needs of digital age.
Bluetooth-enabled music system allows you to sync it with your smartphone or tablet and play your favorite tunes anytime without any hassle. Music played through the trumpet-shaped speaker is amplified and projected outwards to fill any room with clear and loud music. Just imagine how authentic the music coming from this modified trumpet would sound.
The 39-inches wide cabinet comes in lacquer (silk gray, dusty gray, black, white, pink coral, or pastel blue) along with natural oak and walnut finishing. Even the trumpet is available in various color options such as red, pink, yellow, green, anthracite or white. Besides all that, there's also a limited edition 24k gold-plated speaker that nests within old 18th century oak wood.
Due to its originality, creativity, use of materials, functionality and manufacturing execution, the music cabinet has been awarded Contemporary Design Group's Edward Haimsohn Design Award. The subtle device is totally worth the honor- as it helps you to showcase your personality not only in your taste in music, but in your music system as well.
Bluetooth-enabled Caruso speaker will certainly be a great addition to your contemporary living room, enhancing aesthetics of the interior with its sophisticated tracery. You can custom-order the music cabinet online and the pricing would depend on the wood and lacquer styles you've chosen for the customized edition.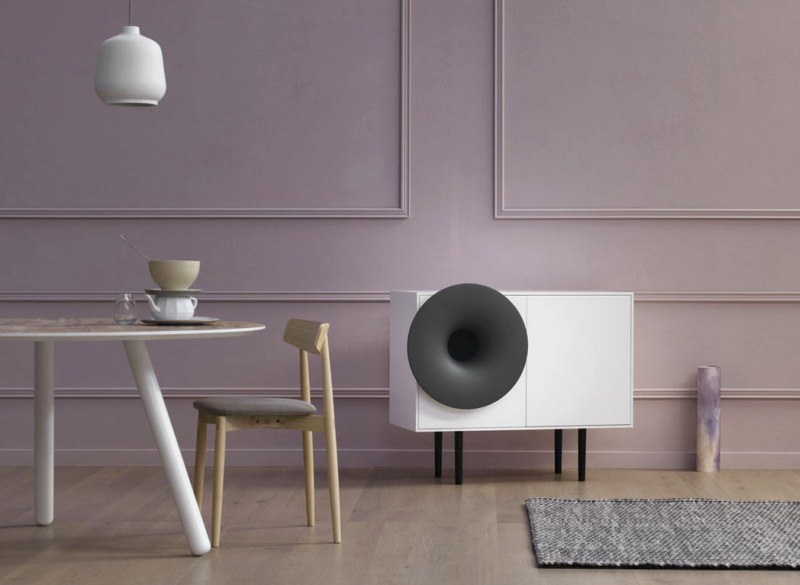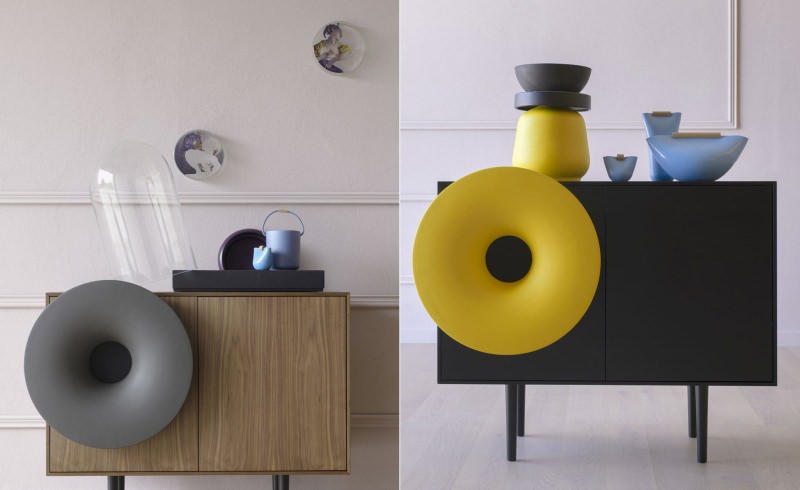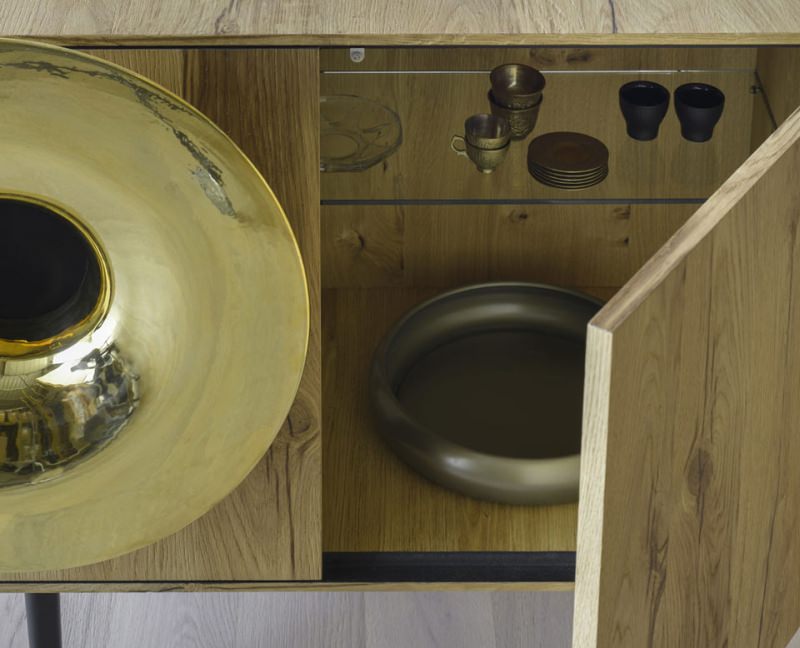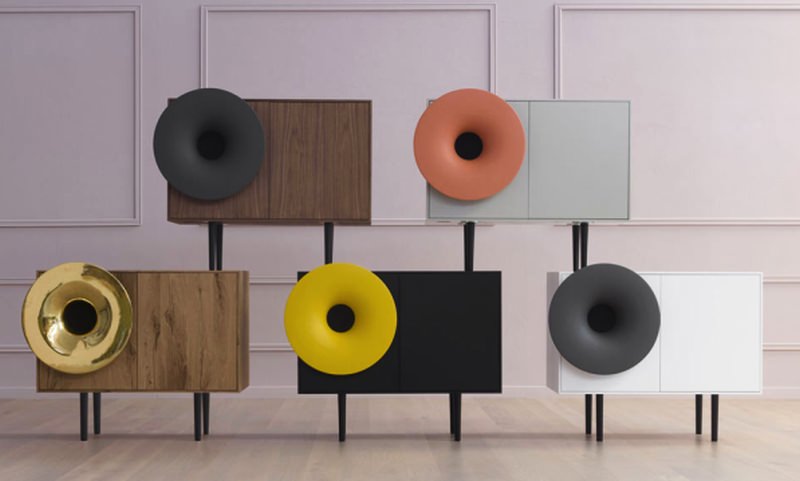 Via: DesignMilk