BMT Asia Pacific has recently unveiled their new project SeaScape, a new concept of luxury living on floating villas. The contemporary modular off-grid floating villas will not only provide luxury of living offshore, but also some precious private moments with loved ones.
The design of floating villas features triangular shape with open spaces, clear lines resting on pontoon base. Each villa or module will be independent yet connected together, giving the freedom to manage various other possible arrangements. SeaScape is the new waterborne edition to the Sea-suite series. The Sea-suite premiered in 2014 with their groundbreaking models i.e. Floating Lodge, Houseboat and Beach Cabin.
The new floating villas are 40-foot decks open to sea and sky on all fronts of the triangular floor plan, proving the utmost leisure and amusement. To provide the aquarium effect, the main bedroom is under the water and provides 360-degrees view. The 700 square-foot unit is easy to carry and helps in reducing the transportation cost as well as the installation cost.
The high-end luxurious modular floating villas are apt for people, who own personal islands or beaches. According to Richard Colwill, Managing Director at BMT Asia Pacific, the Seascape is a fine example of demonstrating luxury in simple yet elegant modular design. The SeaScape indeed offers an exceptional way of living, but this life is simply affordable by the luxury market.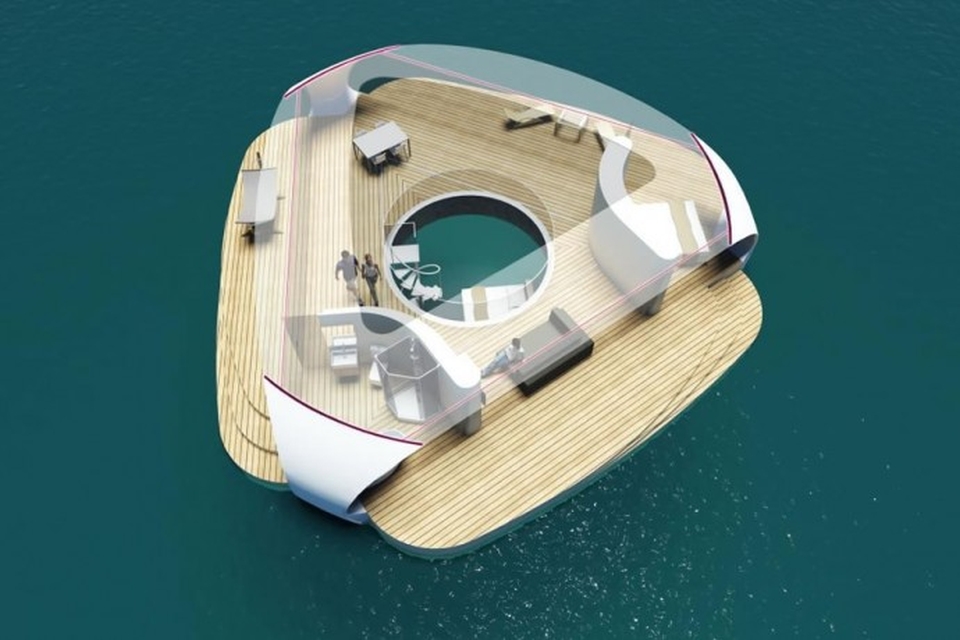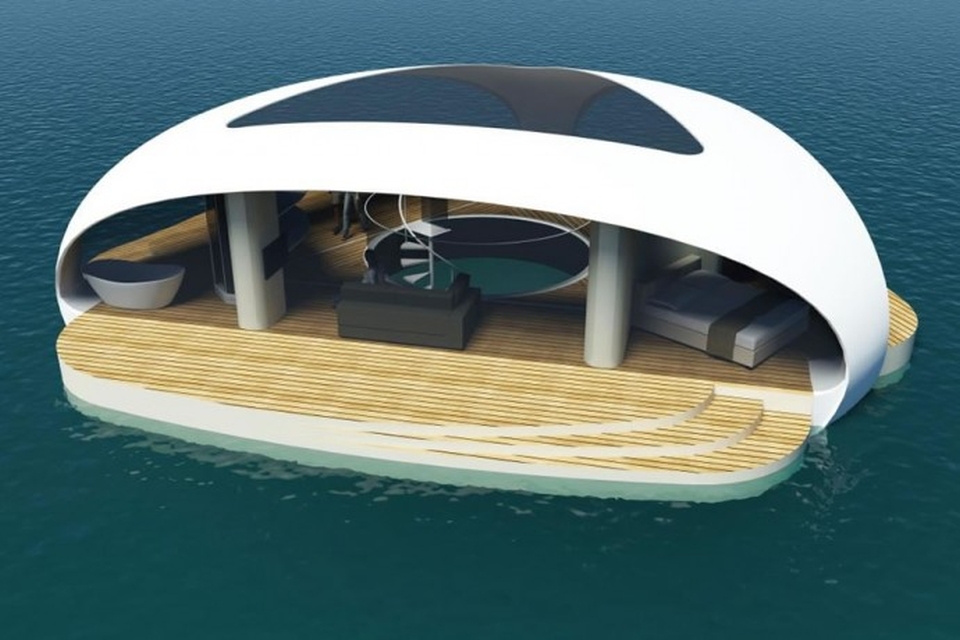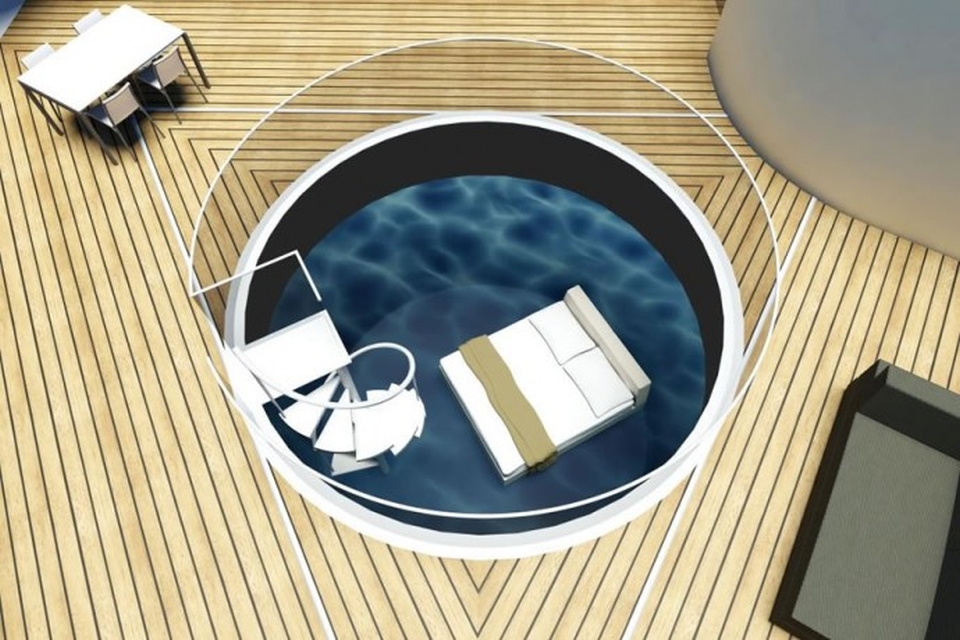 Via: Asia-PacificBoating