The Bed & Art Project (BnA) is Japanese outlet for young local artists to showcase their creative work to travelers, who are interested to know about the local contemporary culture. Taking the project to next level, the artistic team behind the concept has also opened art hotel rooms in Tokyo, Japan. Dubbed the BnA Hotel, the Japanese multi-venue arts-hospitality venture features several rooms that are boasting ingenious works of Japanese artists.
All rooms are designed, from top to bottom, by the artists and their imaginative thinking. Each room is themed in a different fashion with colorful walls and artifacts. However, there are two outstanding rooms in Koenji that truly stand out. In Yohei Takahashi's mural "Into the Foreign" room the walls play around spirited wolves streaking across the room. On the other hand, artist Ryuichi Ogino plays with perception in his zig-zag room, "Ten."
BnA Hotel Koenji's front desk doubles as a design-led café-bar, whilst basement gallery backroom serves to further the project's interaction with the local art scene. Further, the quartet is planning for up to 40 eclectic rooms, which will be running across the entire neighborhood.
The BnA project started back in 2014 with entrepreneurs Yu 'Taz' Tazawa and Yuto Maeda, who met architect Keigo Fukugaki to bring Japanese street art into hotel rooms. This concept not only allows artists to show their incredible abilities but also allows travelers from all around the world to get in touch with local art and culture. Artists engaged in the BnA Project are: Yohei Takahashi; Ryuichi 'OGI' Ogino; Hideyuki Katsumata; JONJONGREEN; Nigamushi Tsuyoshi; and Ayako Hishinuma.
You can reserve aforementioned in Koenji hotel through visit BnA website, while they are constantly working to develop more facilities even. These rooms are also available on Airbnb.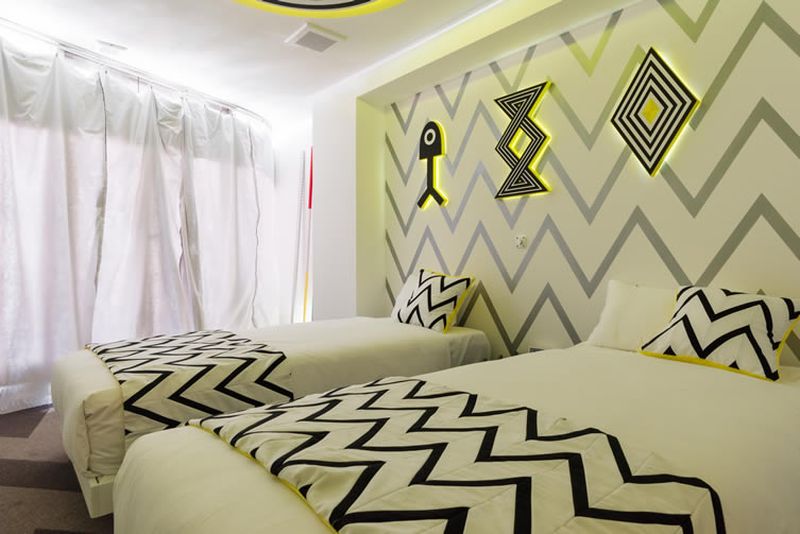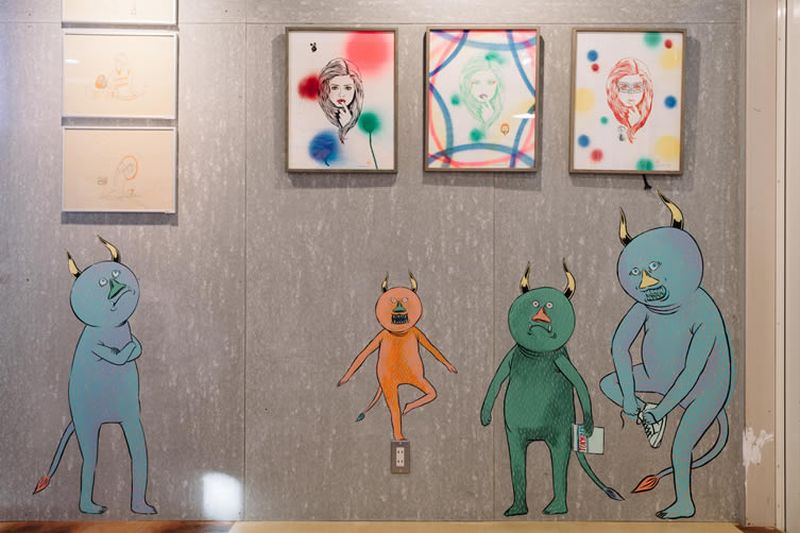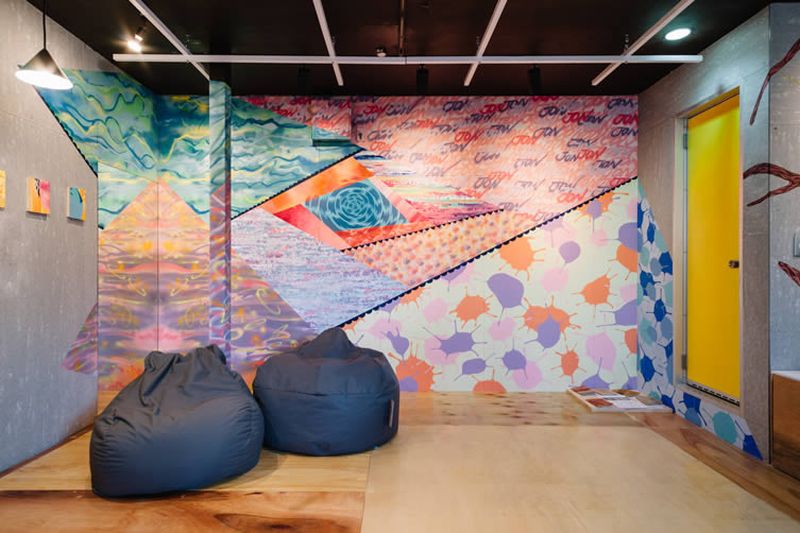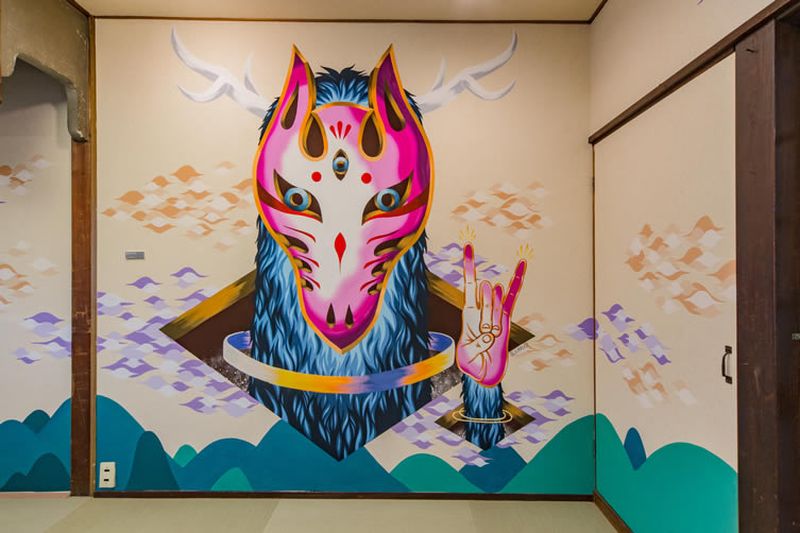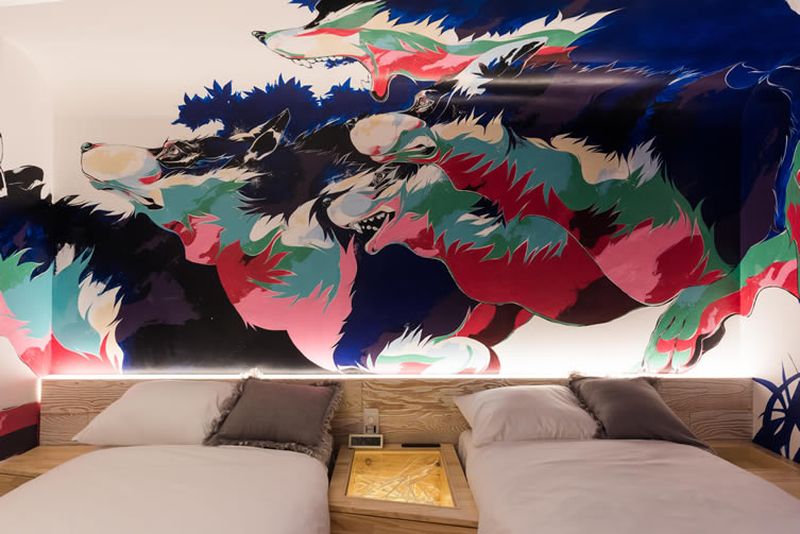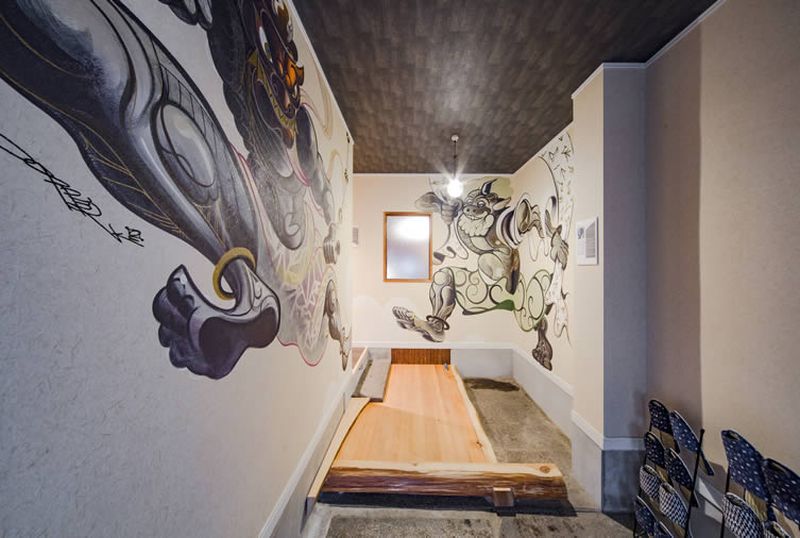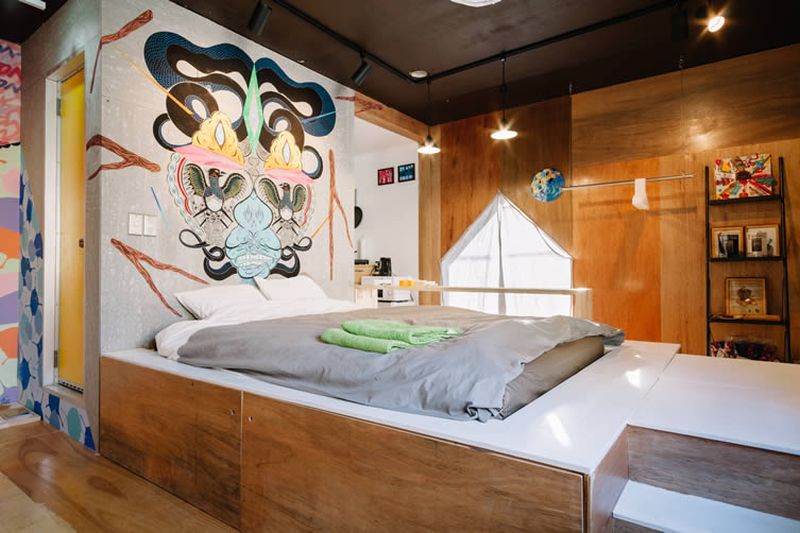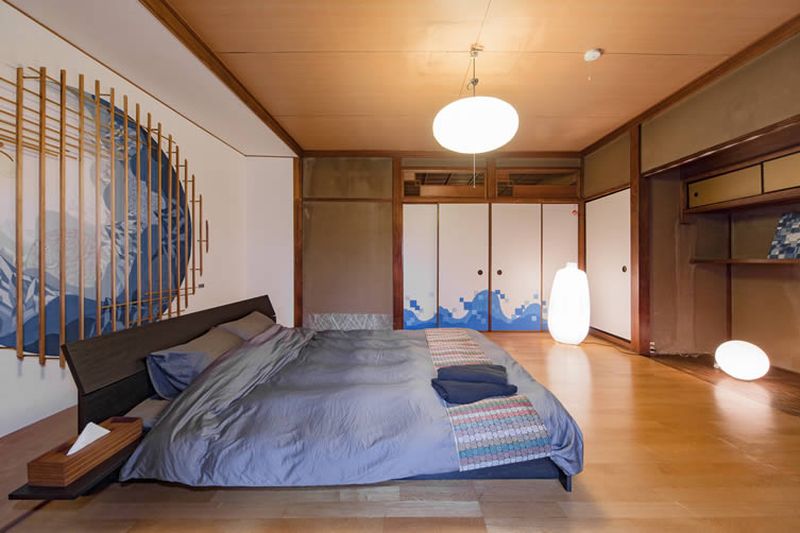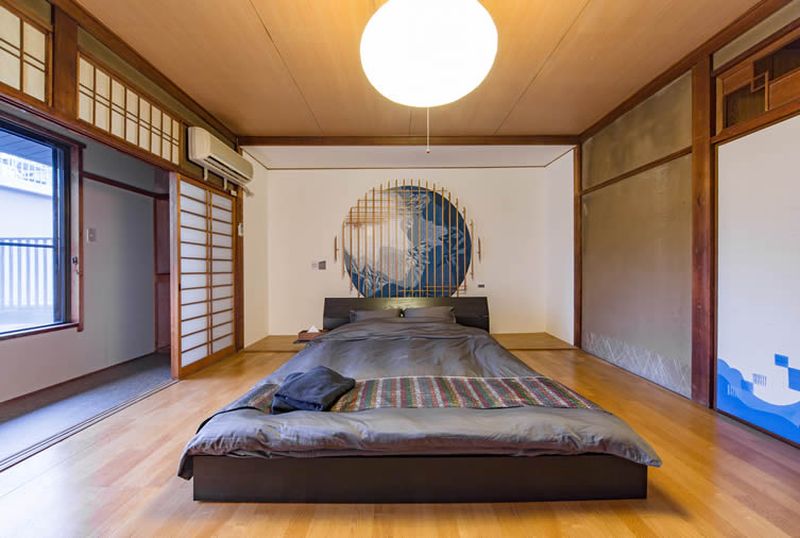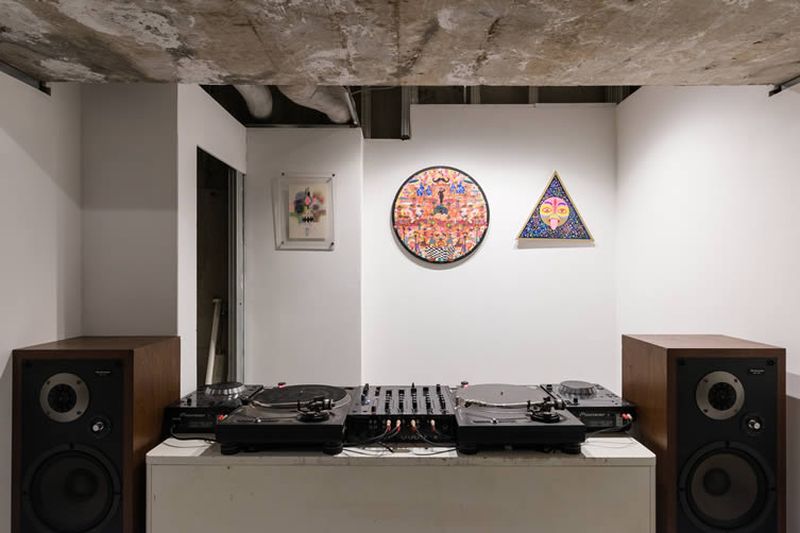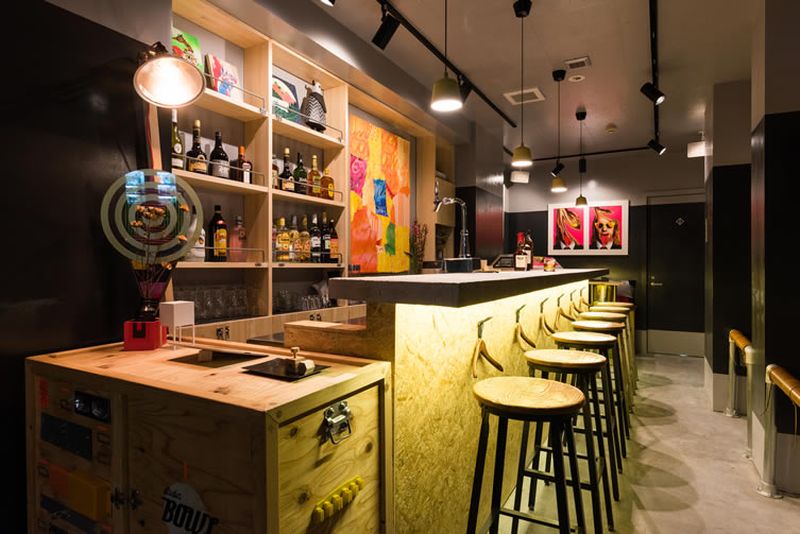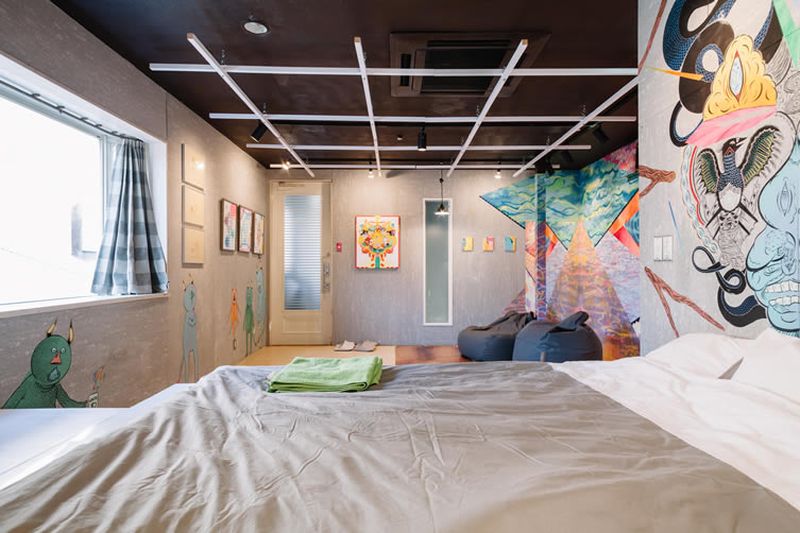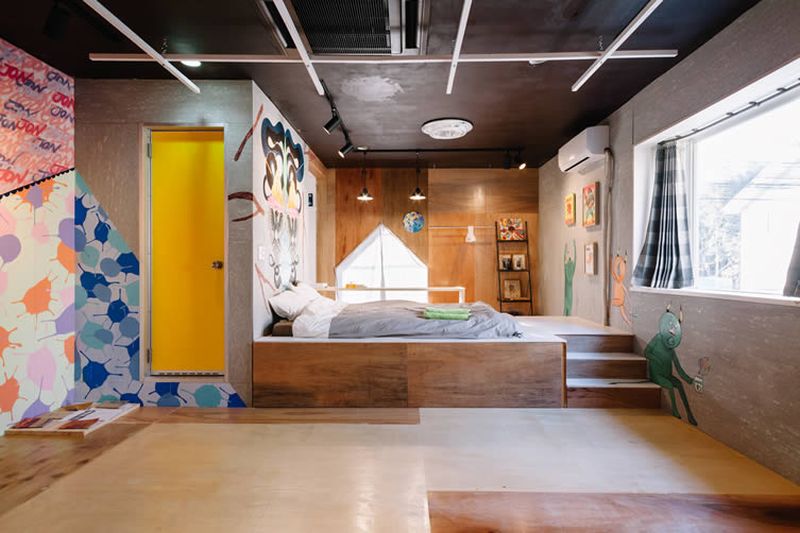 Via: We-Heart