Wouldn't it be a dream come true to live in an airplane like a home? Well, Bruce Campbell, a former electrical engineer from Portland, Oregon, has actually made this a reality by transforming an old Boeing 727 airplane into a fully-equipped home. His dream home rests on the ground in the middle of the Oregon woods on 10 acres of land and is furnished with all the necessary stuff like a normal home would have.
The airplane home features a kitchen, a makeshift shower and a futon to sleep. Campbell has restored some of the plane's interior elements- seats, airplane stairs and lightning to maintain its originality. The stairs attached at its bottom are there to help the owner to get in or out of the plane easily and also serves as the only door of this unusual home.
Campbell spends six months of a year in this private jet home and the rest of the year he stays in Japan researching and planning to form more aircraft homes like this. This amazing hideaway in the shape of an airplane surrounded by green environment all around is surely one of the best dream projects we have seen till now.
Campbell has also proudly shared all the details about the Boeing 727 jet home on his website. Even you can create an identical aircraft home for yourself by following instructions given on the website. But for that, you'll need to get a Boeing 727 airplane, or any other smaller plane would also do.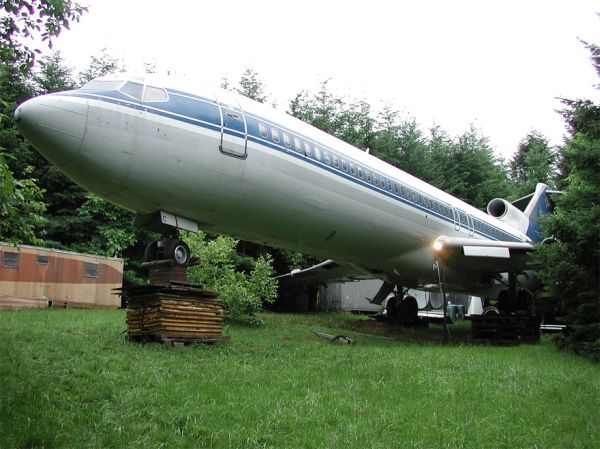 Via: BoredPanda