Canadian builder, Summit Tiny Homes, has created this spacious 34′ x 8.5′ tiny house on wheels. The Modern Bohemian tiny house has been custom-built for a family of three. However, it can accommodate up to six people in its three bedrooms.
The modern exterior of the tiny house boasts a black-painted board and batten siding with accented wooden shingles. The interior is light and bright with a modern-rustic decor theme. For making the most of the available space, the builders have added long tables that serve as a workspace and a dining table.
The tiny house also has ample windows to bring in natural daylight and illuminate the interior. The kitchen of the tiny house has most retro-style elements with its throwback oven and refrigerator. There are also various cabinets and drawers for storage. Just above the four-burner stovetop, there is a vented hood to throw the fumes away from the indoors.
To add extra space in the abode, open accent walls are added to the kitchen space. These walls also double as storage for spices. The stairs take you down to the ground floor bedroom with a loft overhead bedroom. The loft area also serves as a kids' play area but can also be transformed into a guest bedroom for overnight visitors.
Also Read: Best Tiny Houses on Wheels
The living room is placed next to the stairs, leading up to the second loft. Just between the ground floor bedroom and kitchen area, there's a full bathroom with a composting toilet, shower, tub, vanity, open shelving, and sink. The whole thing has a lovely feel and amazing craftsmanship! Get a quote from Summit here.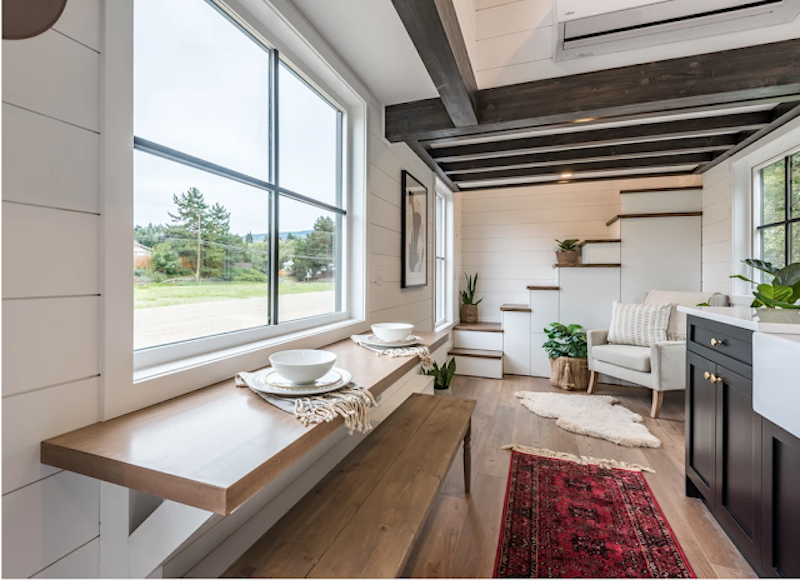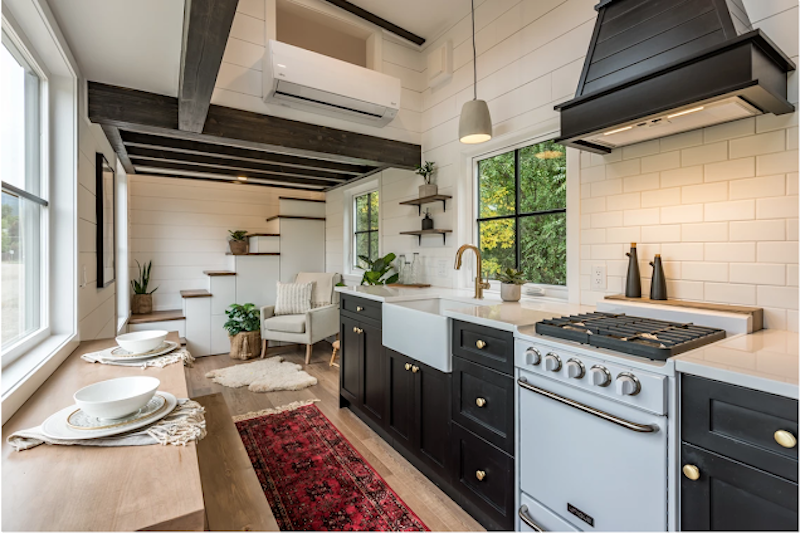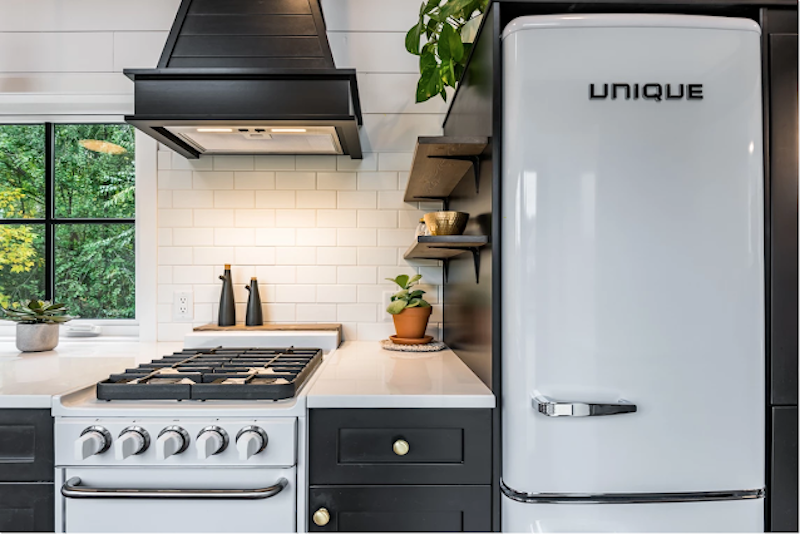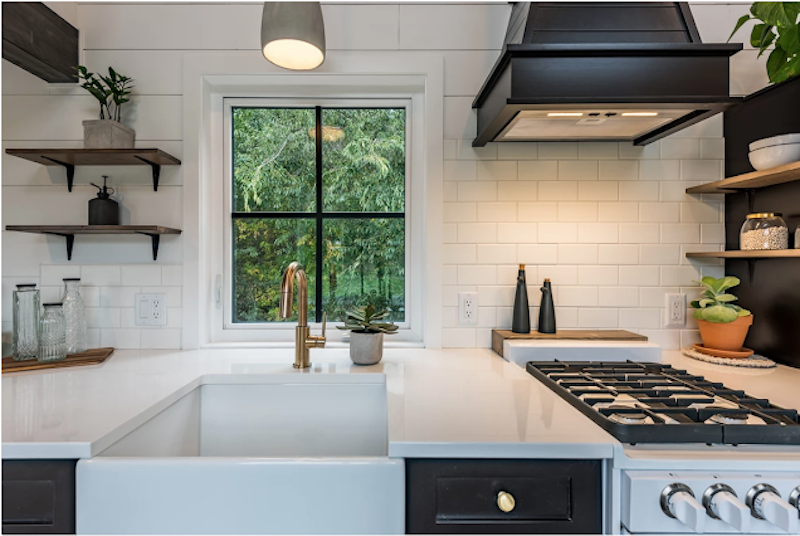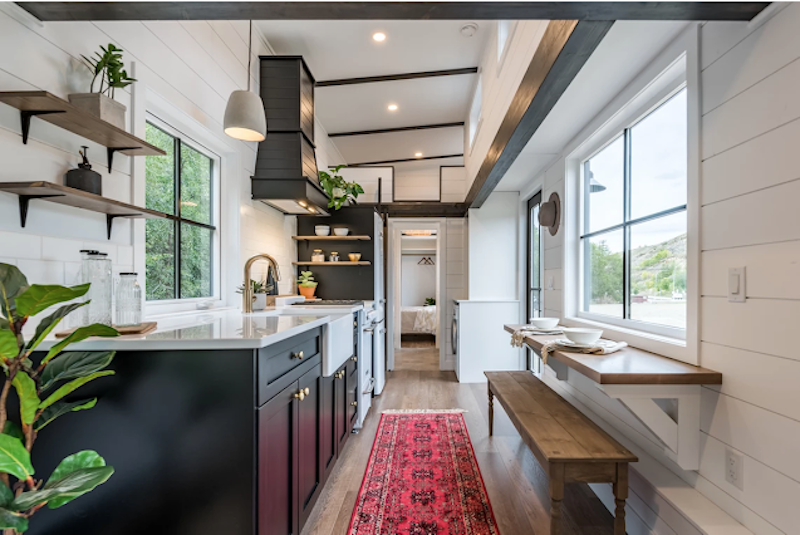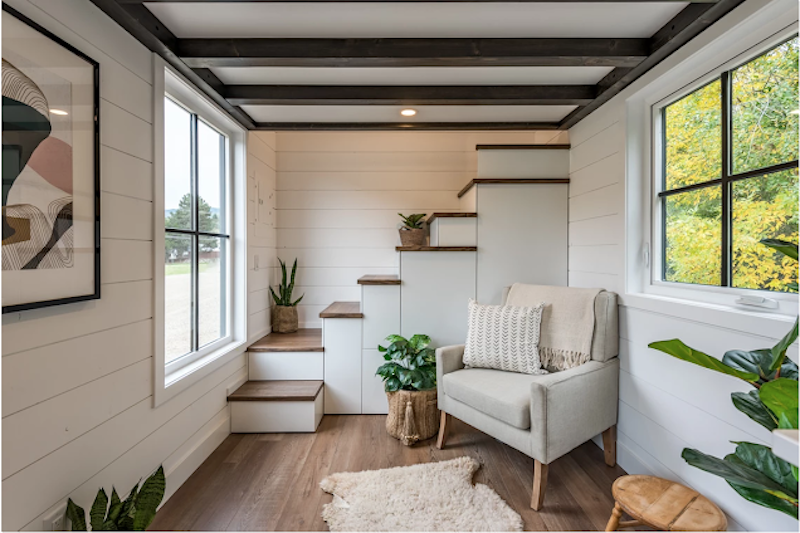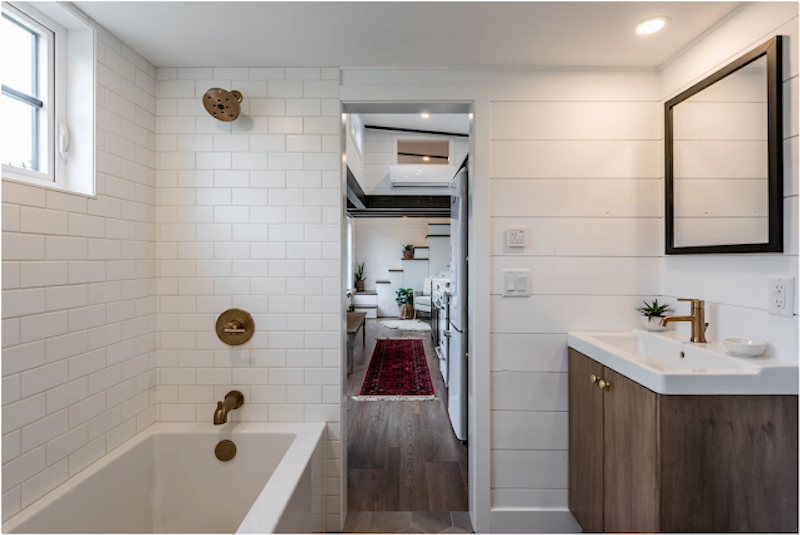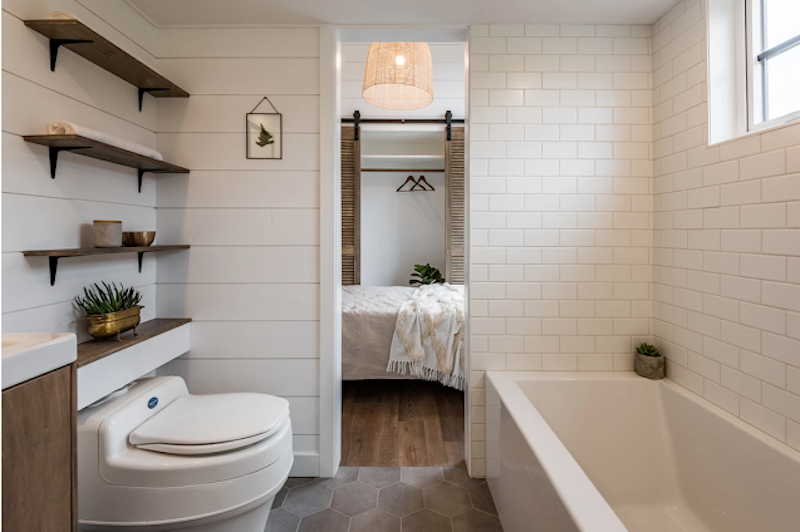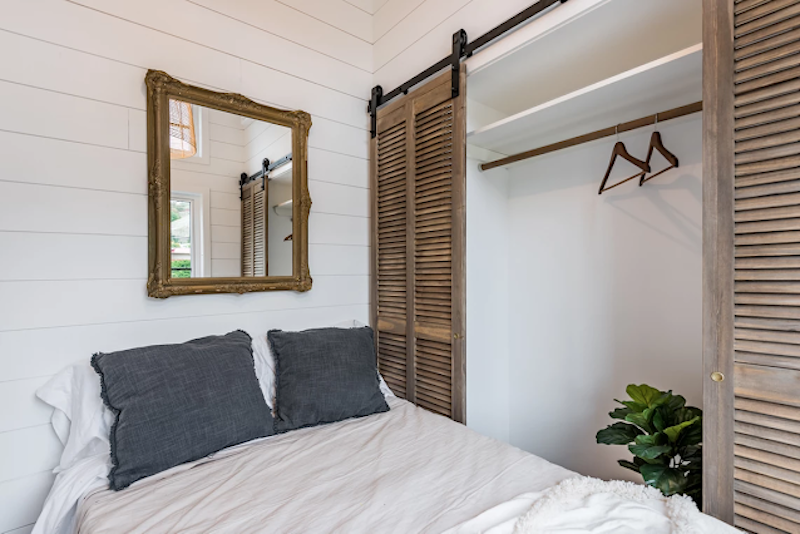 Via: DreamBigLiveTinyCo.