Located on the banks of Dutch Bill Creek, this 324-square-feet boho style tiny cabin takes advantage of its natural surroundings and is perfect to spend some time away from the never-ending chaos of the city. Owned by John Tredgold (JT), this rustic cabin in woods is currently up for sale, so people looking for unique vacation accommodations surrounded by nature are in luck. It features a classic woodsy interior with exposed wooden boards, and a number of outdoors-inspired features including the Pirate treehouse, zip lines, and more.
The interiors of the cabin are finished in wood, and there are large windows for mesmerizing views of the redwoods. All the living spaces share the same floor while the sleeping area is situated in the loft section with the additional benefit of skylights.
There's also a bathroom with a clawfoot tub, colored faucet and handles, adding a warm vintage feel to the space. If you wish to spend time under the open sky, there's a wood deck with a cozy canopy bed. For more adventurous folks, there's even a pirate treehouse and zip lines.
Also Read: Daigo's Tiny Off-Grid Cabin in Japanese Woods
The treehouse is nestled among the trees above the two storage sheds made of salvaged wood and pallets. It comes with a sleeping area, so it can also function as a guest bedroom. This bohemian vacation cabin is full of rustic charm with an enchanting mountain views.
The addition of treehouse, zip lines and storage sheds make this vacation cabin more interesting for adventure seekers. While thinking to spend some time away from the chaos of the city, people prefer staying in such rustic tiny cabins located in a nature-filled location.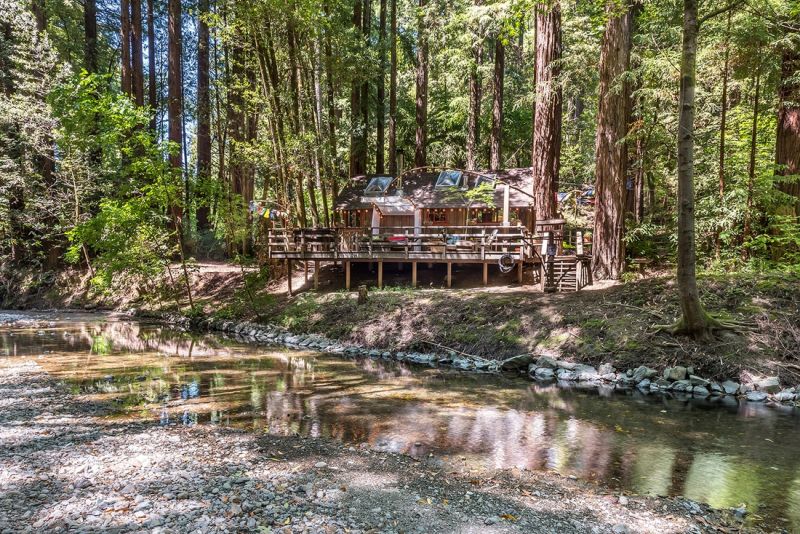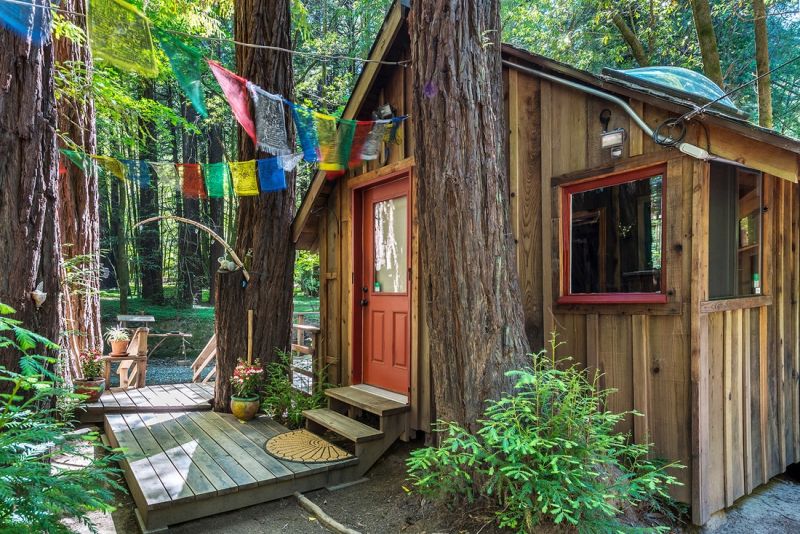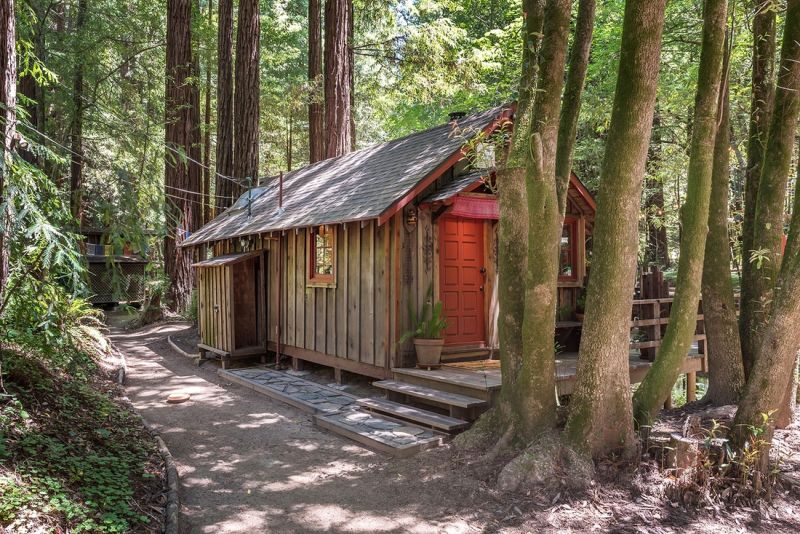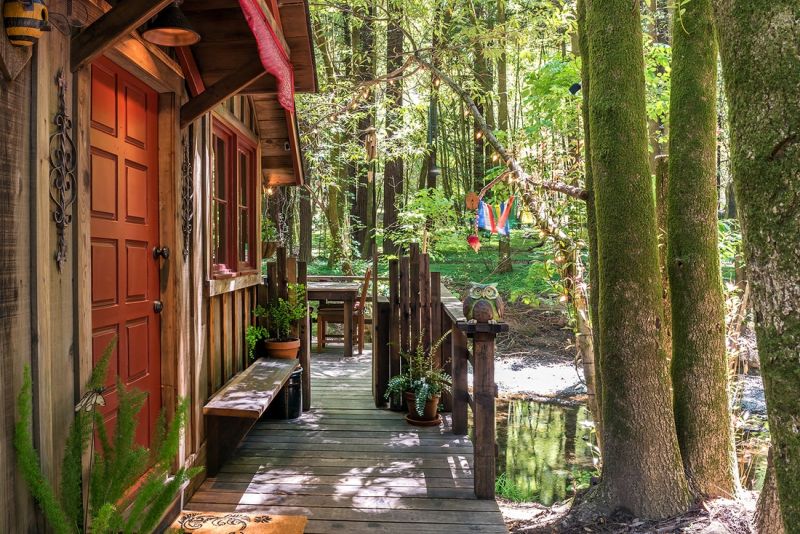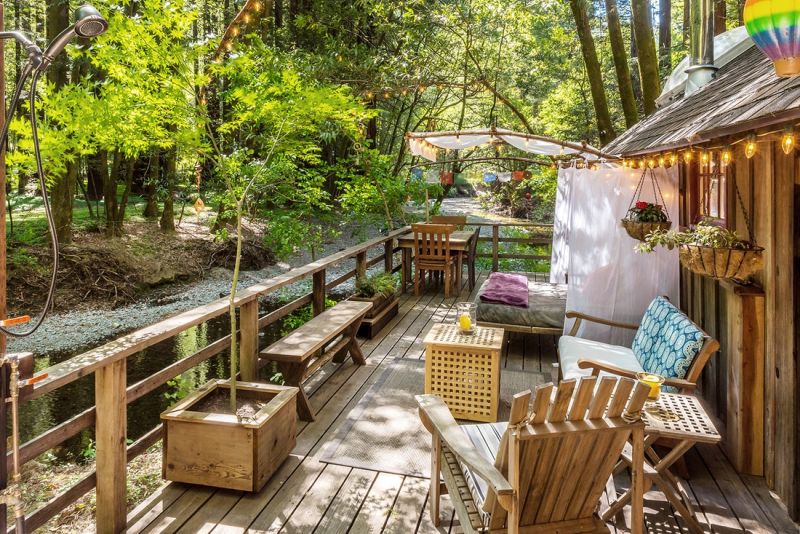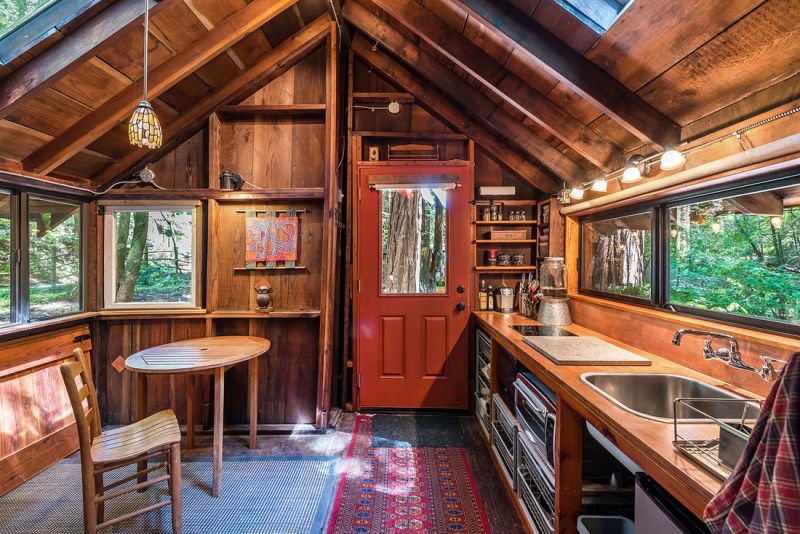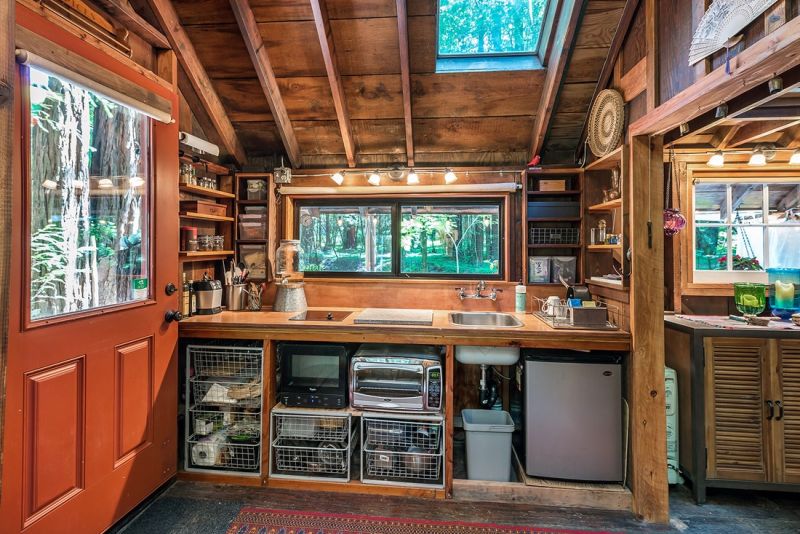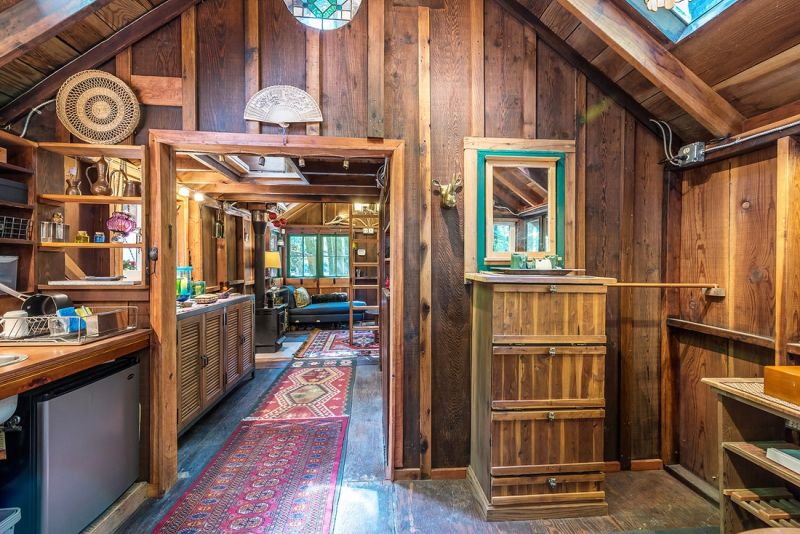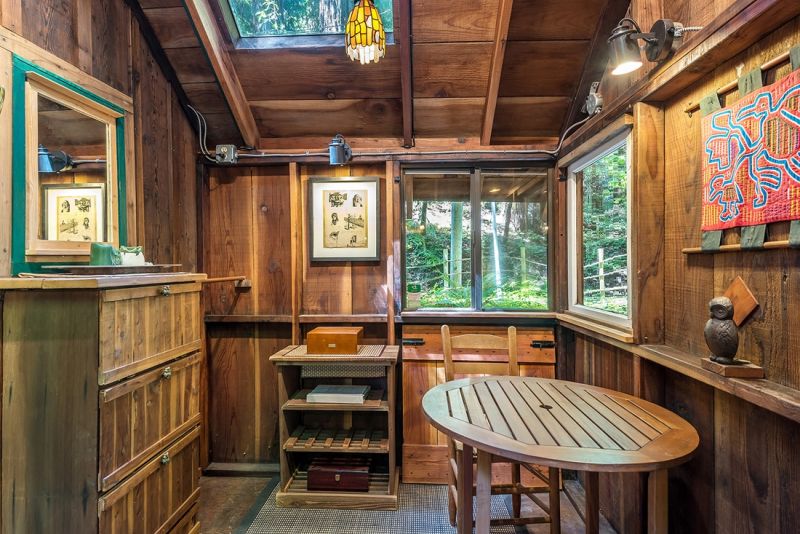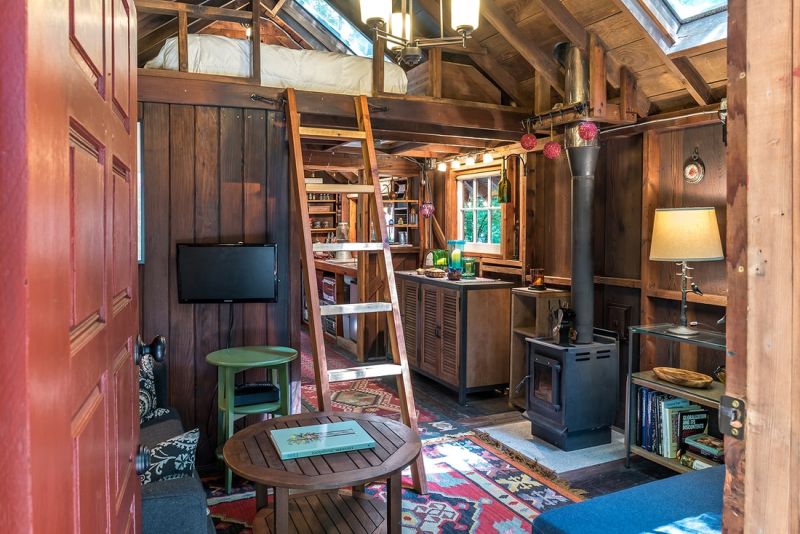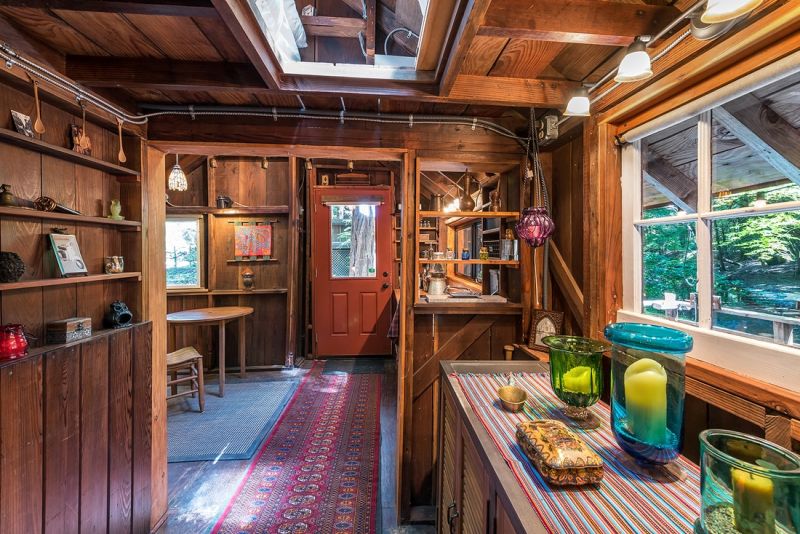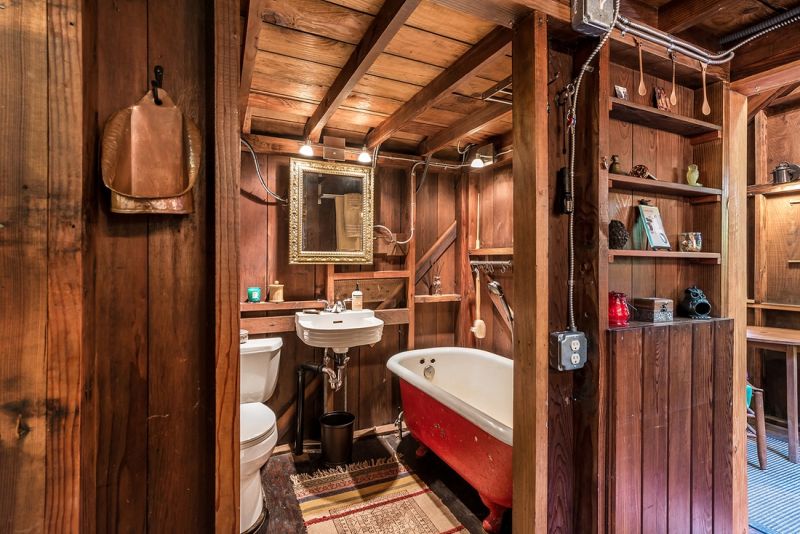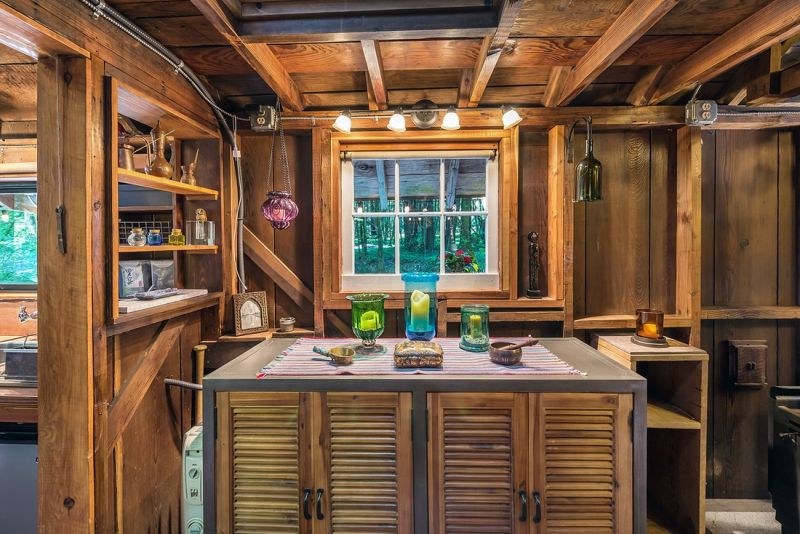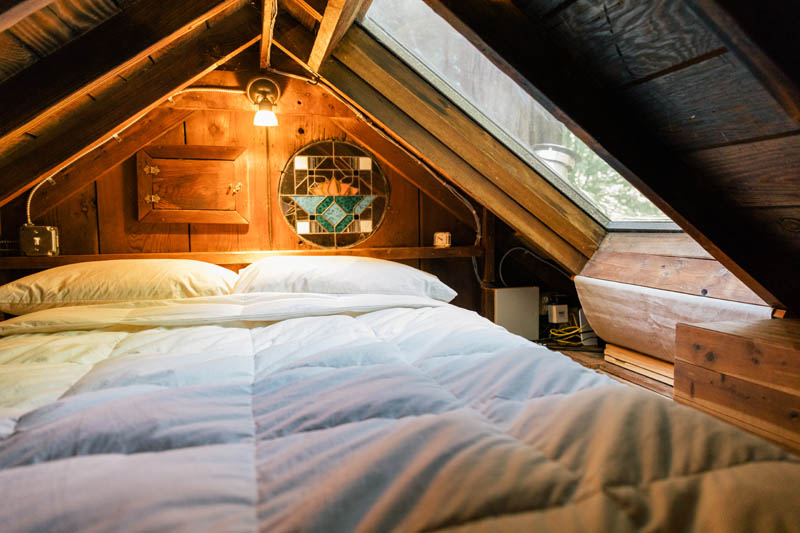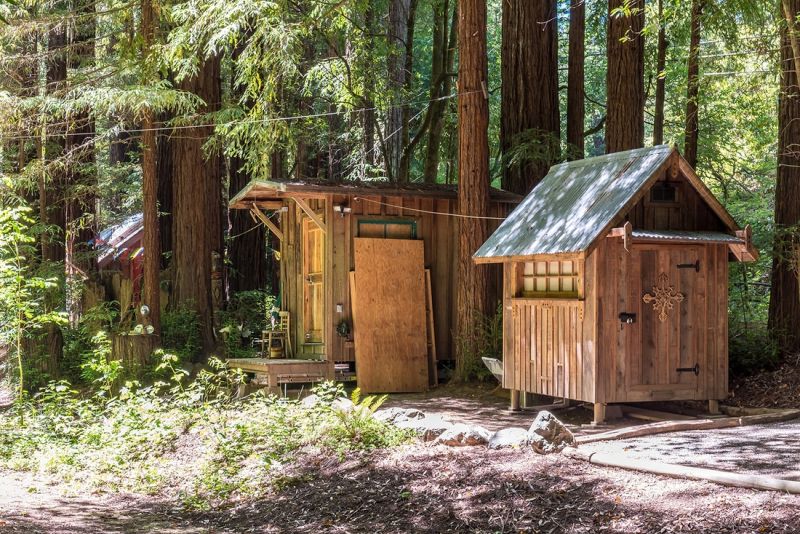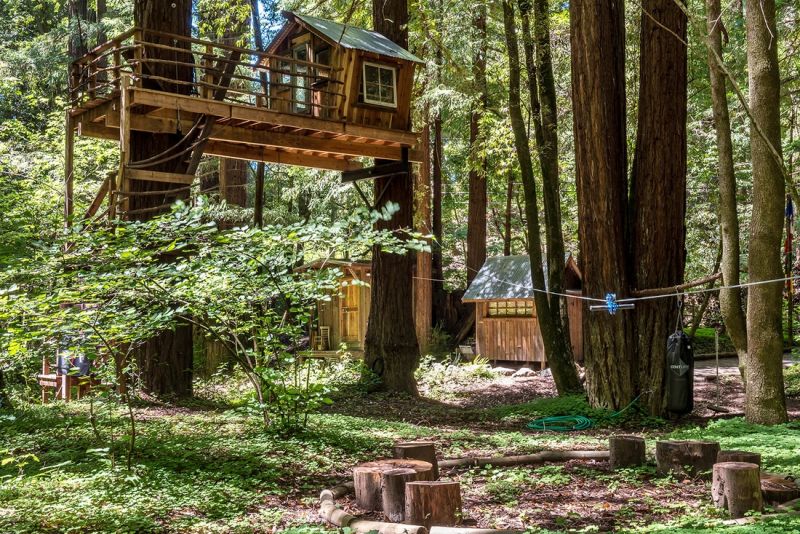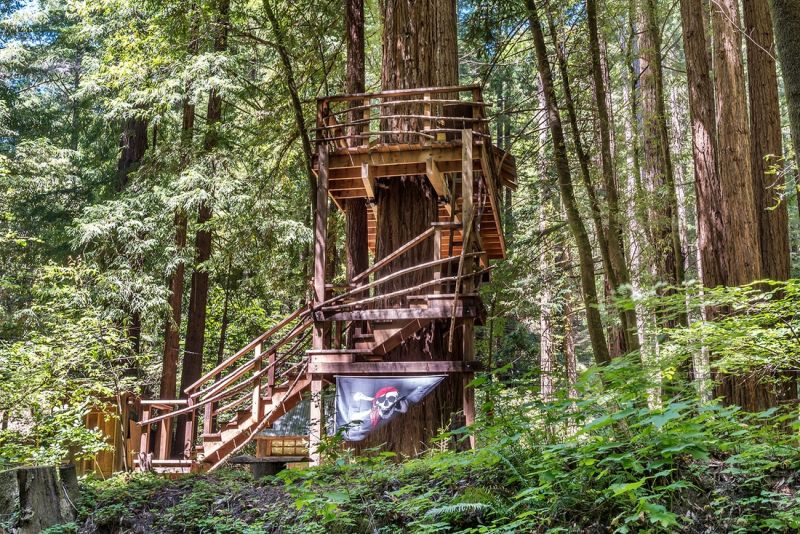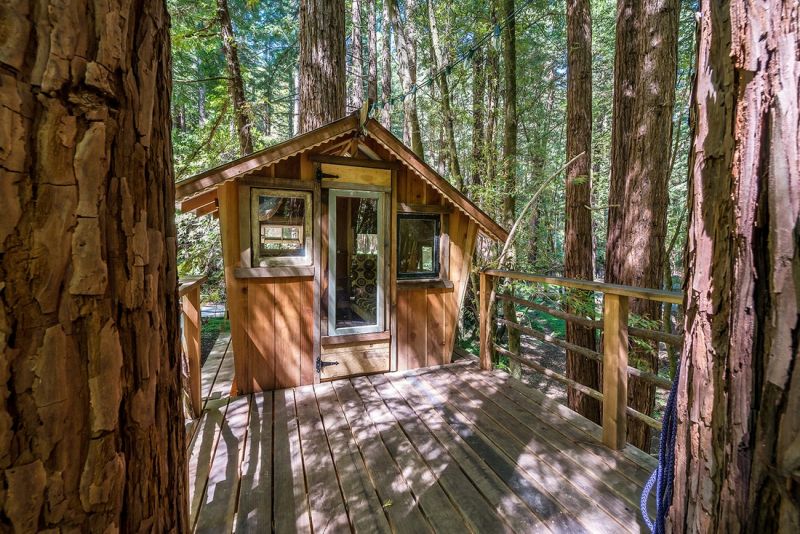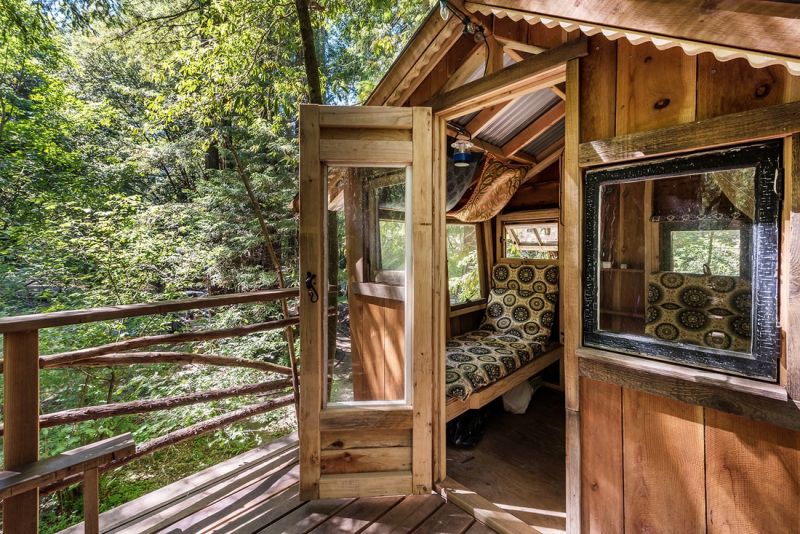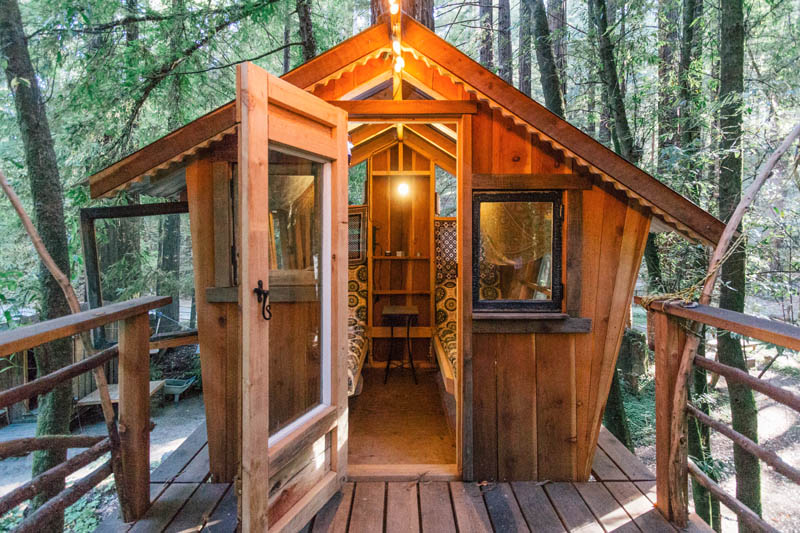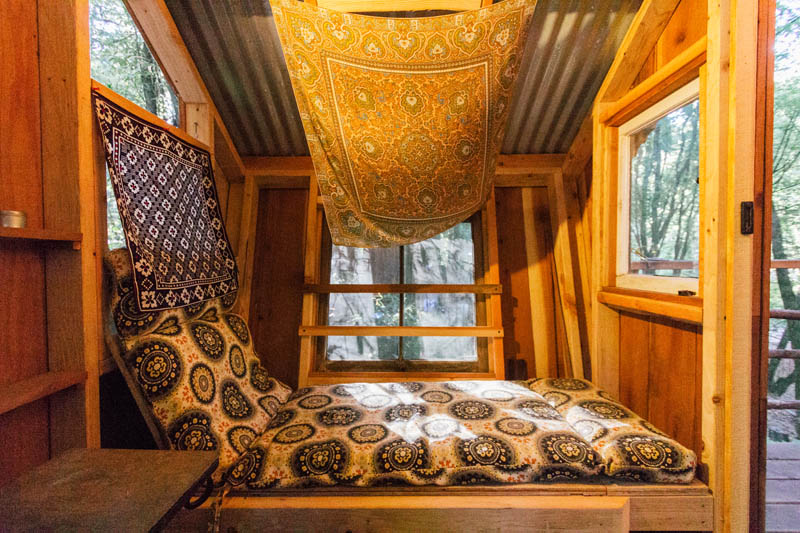 Via: Zillow