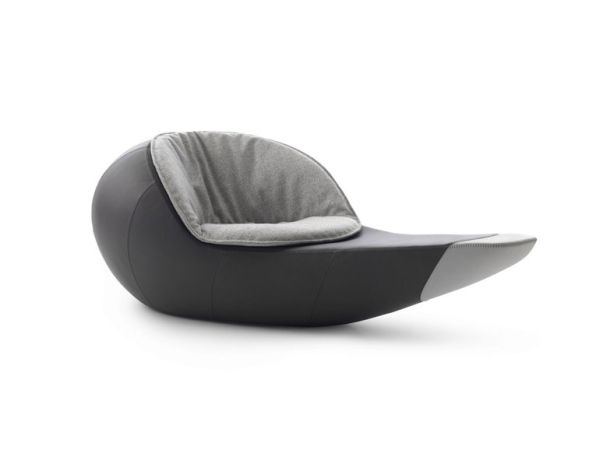 Yesterday we talked about how one deft design can ultimately evolve to another design, which is thus further improved on all levels. The Bolea lounger by Riccardo Belli is another one these rare examples. It takes its design language from an ingeniously conceived 'junior' lounger originally created as a resting mechanism for sick children. Shaped in the form of smoking pipe, the bearing is obviously avant garde in nature. However, beyond visual aesthetics, it is the practicality of the extended shape that really tickles our fancy.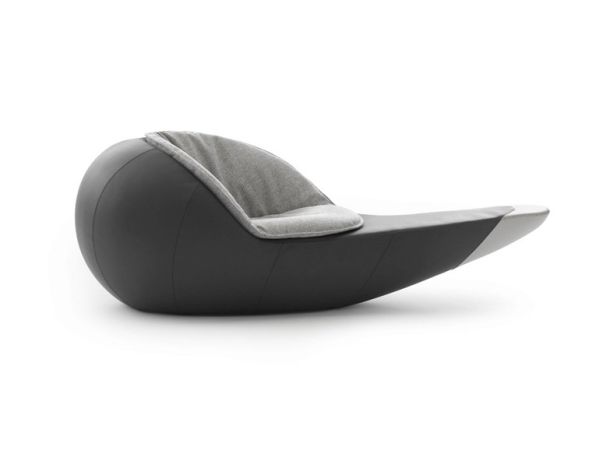 In this regard, the scooped out spoon-esque section at one end of the lounger really makes it easy for the user to drop and rest his/her head. This cushion component  is conveniently fixed to the seat with the help of a dividable zip. And, as we mentioned before, the extended form of the upholstered furniture (at the other end) makes it apt for both lying and sitting purposes. On the visual scale, all of these is presented quite fashionably through the uniquely curvaceous styling that ultimately gives to the tapering side.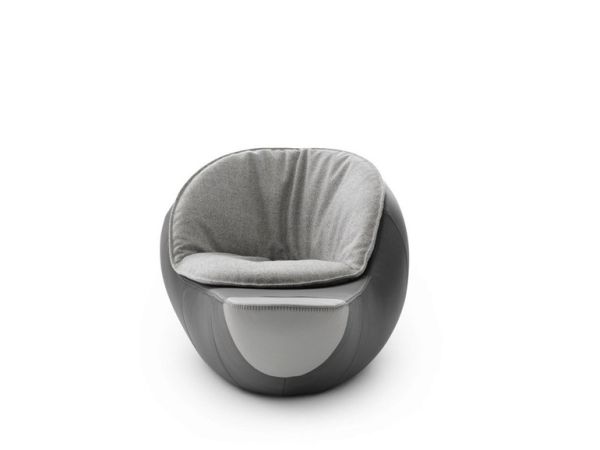 Coming to the commercial scheme of things, this longitudinal lounger we have been harping about is christened as the 'Lungo'. The Bolea line also comprises of another compact version which is affectionately named as the 'Ovo' or egg. Both of the models are available in variant colors to match the vibrancy of your home decor.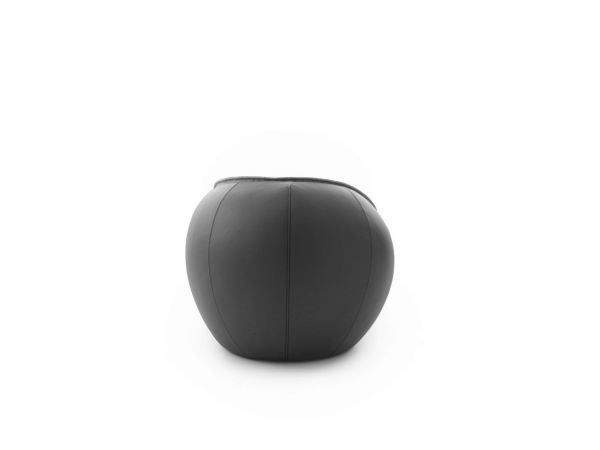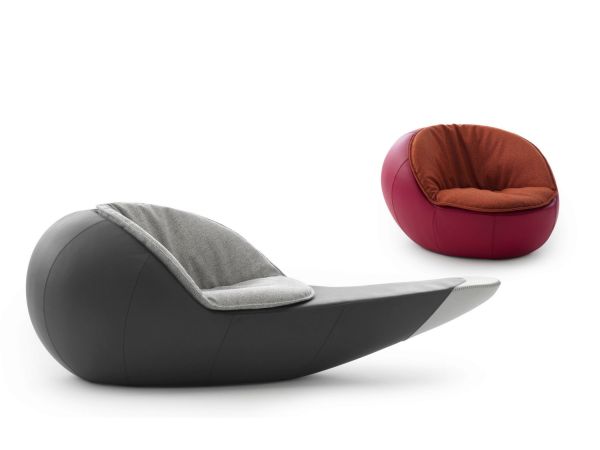 Via: ArchiProducts