While nowadays portable speaker systems mean smaller devices that can be easily held in palm of your hands, but there's still something very nostalgic and intriguing about the idea of carrying large Boombox speakers to outdoors. Those who grew up in the 70s and 80s must be knowing the feeling of carrying a huge music system on shoulders to any desired location.
However to pay tribute to retro music players, Bellingham-based company Bomber Audio has created the biggest, loudest and toughest BomberBox speaker for anyone who love great outdoors. Each speaker box features an AUX input and optional Bluetooth V 3.0 for easily connecting with your other music devices.
It is hand-crafted from powder coated steel ammo cans, giving it quite rugged appearance. The sound system is equipped with laser cut wood panels, high quality Tripath amplifiers and top-notch components for delivering high quality sound. With super-tough truck bed coated Pyramid marine speakers, the sound system is sturdy enough to withstand all climatic conditions dust, wind, rain and snow. Furthermore, its brass/stainless hardware and laser-engraved leather handle provide stylish, utilitarian look to this retro-inspired music system.
Measuring 11 x 5.5 x 6.75-inches and weighing 17 pounds, the compact Boombox speaker is easy to be carried around in hand, on your shoulders or in your car to spread music all around. The music player runs on 9.2 Ah battery that powers your music for 12-24 hours, depending on the volume. The speaker system comes with additional charger to recharge it through a wall socket or a car outlet.
If you like the idea of spreading music beats on-the-go, you can purchase it for $249 from the official website and let the connected generation know how far music devices have come.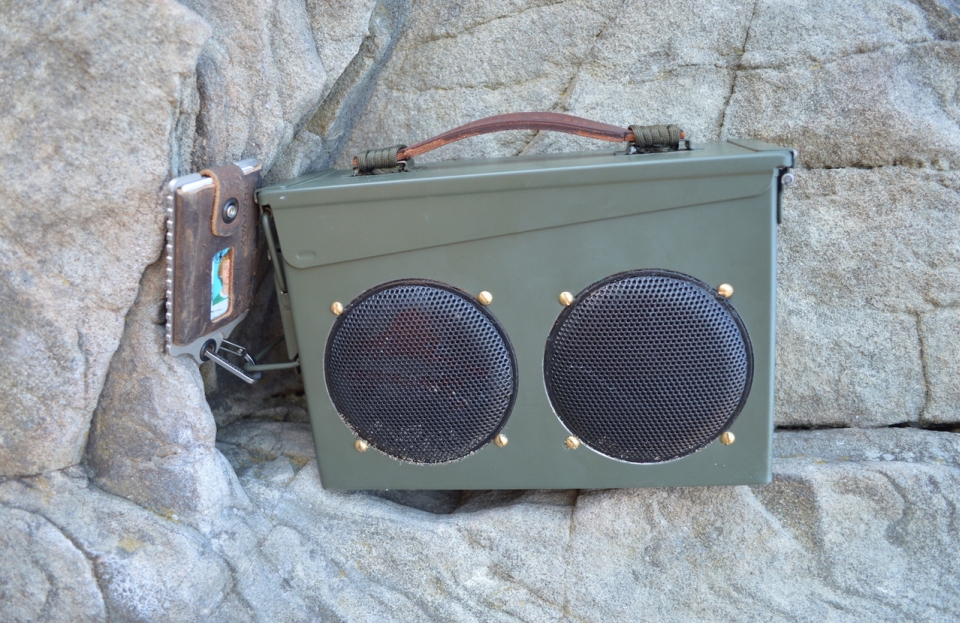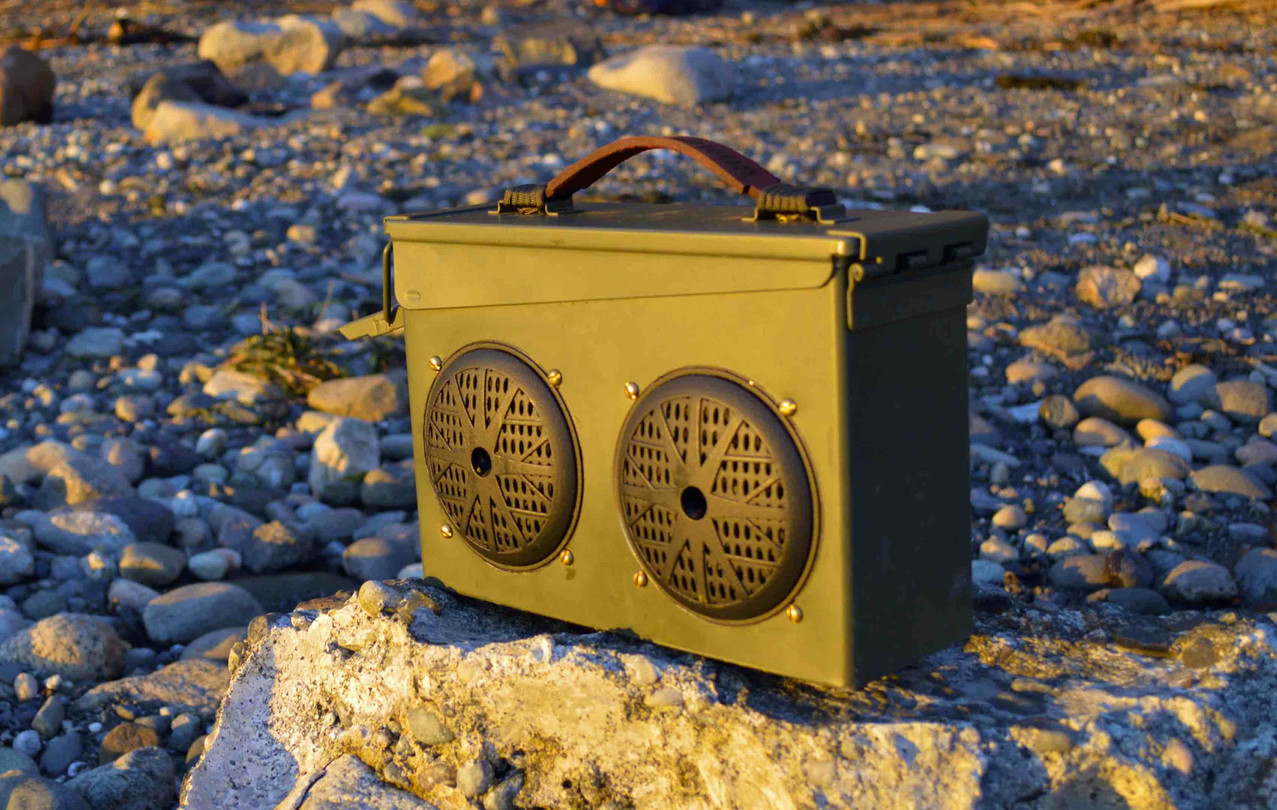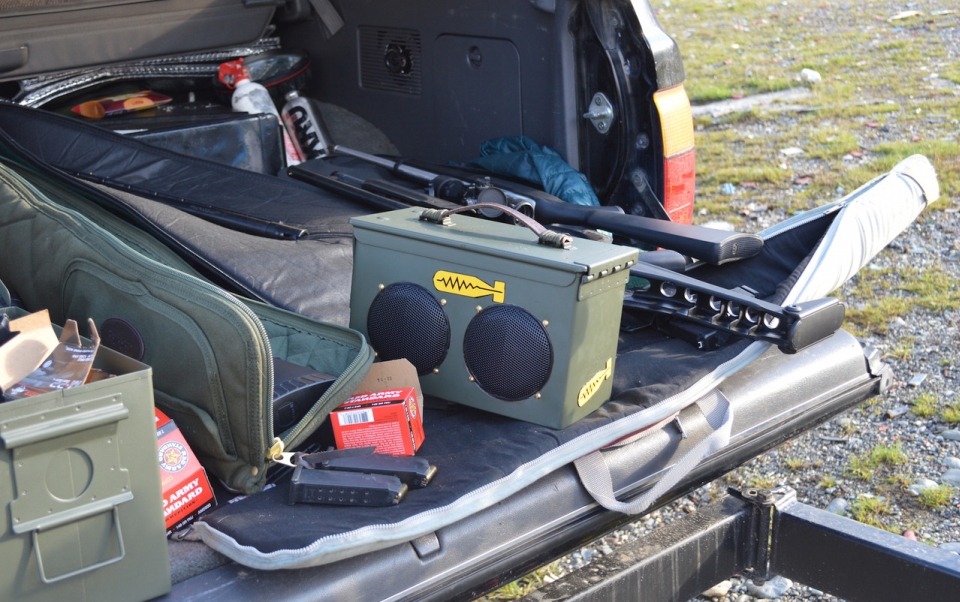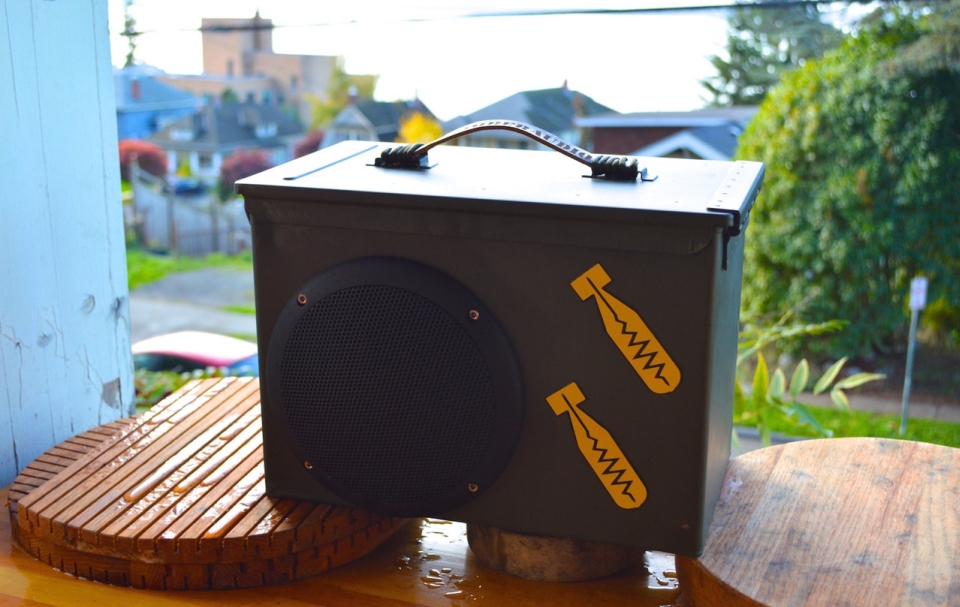 Source: BoomberAudio