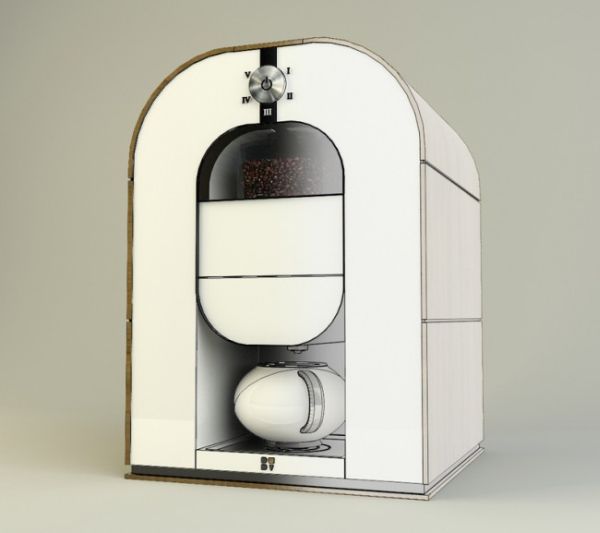 Everyone would enjoy a freshly brewed cup of joe. But, they would certainly enjoy it more if the coffee beans are freshly roasted, grind and then brewed. A cup of such fresh, I mean totally fresh coffee is no longer a dream. The Bonaverde Coffee Maker is out to take care of everything that is needed to be done to make a hot cup of coffee out of the fresh coffee beans – from roasting, to grinding to brewing.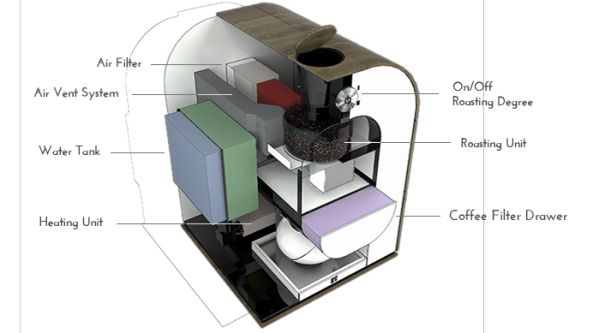 The Bonaverde Coffee Maker is designed by Berlin-based coffee enthusiast and engineer Hans Stier and his team. It consists of the roasting chamber that includes a stainless steel roasting unit and an air vent system that absorbs the smoke and lets out the aroma of the freshly roasted coffee beans. The roasted beans are cooled by a fan before being passed to the ceramic one grinder which takes a lesser time for the beans to be ground. The rain shower brewing method is used to brew the coffee where recyclable water filters and reusable coffee filters are integrated. In order to save the processing time during brewing, the water is preheated in the grinding chamber.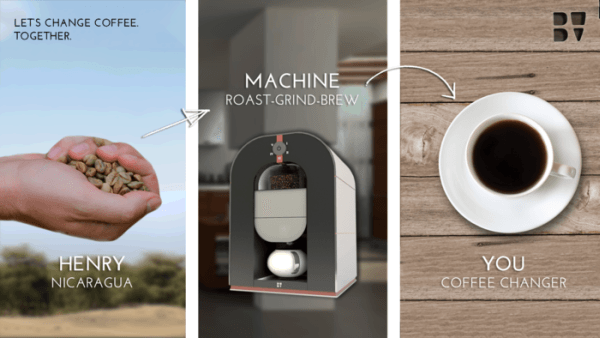 According to the Bonaverde Coffee Maker's design team, their machine will let you rely on the coffee growers rather than the big wholesalers. You can directly pick a sack of coffee beans from the grower himself. This design project will also cut off the cost of warehousing, distributors etc., thus helping the farmers earn more per pound for themselves.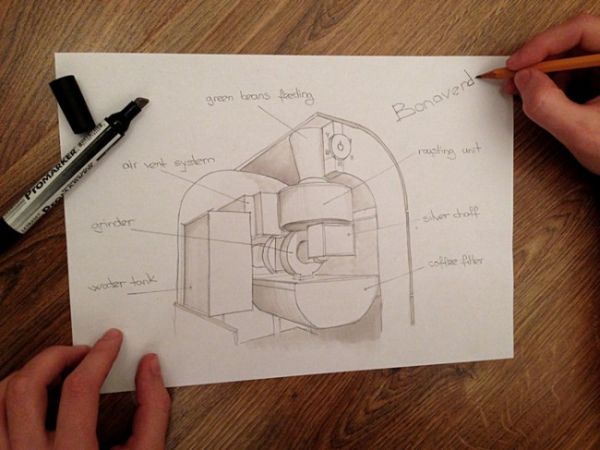 According to some roasters, the roasted coffee beans have to be cooled  for a day or two in order to let the trapped CO2 unleash or it affects the taste of the coffee. But, this tough job has been handled in the Bonaverde  as the team says. This coffee machine weighs approximately 20 lbs and being a kickstarter project, it has already $276,000 pledged of $135,000 goal. A limited number available for backers, so if you are interested to get one of these, pledge for it here.
Take a look at the video below to see how the prototype works:

Roast-Grind-Brew 101 from Bonaverde on Vimeo.
Via:
Coffee Machines, Coffee Maker, Fresh Coffee Beans, Roast, Grind, Brew, Bonaverde Coffee Maker, Berlin Based Coffee Enthusiasts and Engineers, Rotary System,  Air Vent System, Brewing Chamber, Kickstarter Project