Book lovers, rejoice! We've found a place where you can be all alone with your book collection. Studio Padron has designed a secluded library called Hemmelig Rom – "secret room" in Norwegian. Built by artist and photographer Jason Koxvold, the 200-square-meter one-room library also doubles as a place for guest to sleep.
This tiny black cabin has been handmade using mature oak trees, found fallen at the site during construction of the main house. After being cut into large rectangular log sections, the wood was left on the site for drying. Later, the dried wood was piled on top of one another horizontally to form walls of the cabin.
The wooden interior helps in trapping warmth inside the cabin, which is essential for such a cold region. There are certain gaps between the walls, which serve as bookshelves, whereas larger openings are converted into windows for ventilation. These windows allow light to filter in, as well as connect the library space with the surrounding forest.
This one-room is spacious enough to accommodate a bed, a small desk, and an armchair. Plus, a wood-burning stove has been included in the tiny room to sustain the warmth inside, so it can be used throughout the year. Guests can even leave messages in the library's pages.
If you've ever dreamed of escaping the world along with your books, this is the perfect spot. So, who all are planning a visit?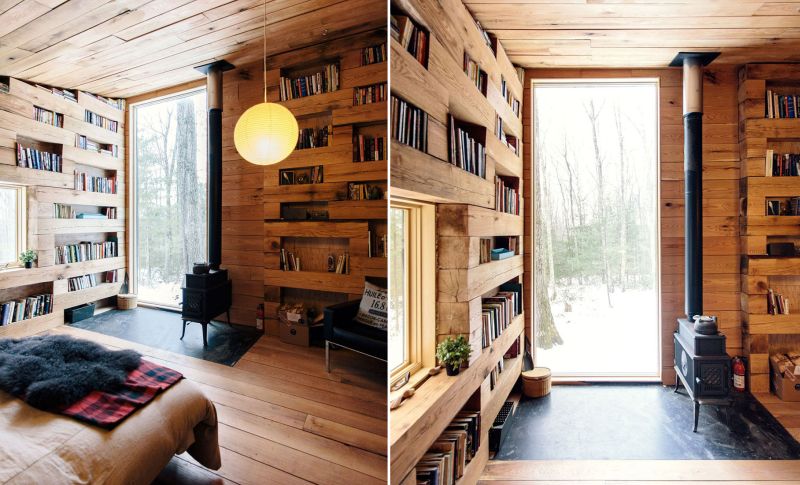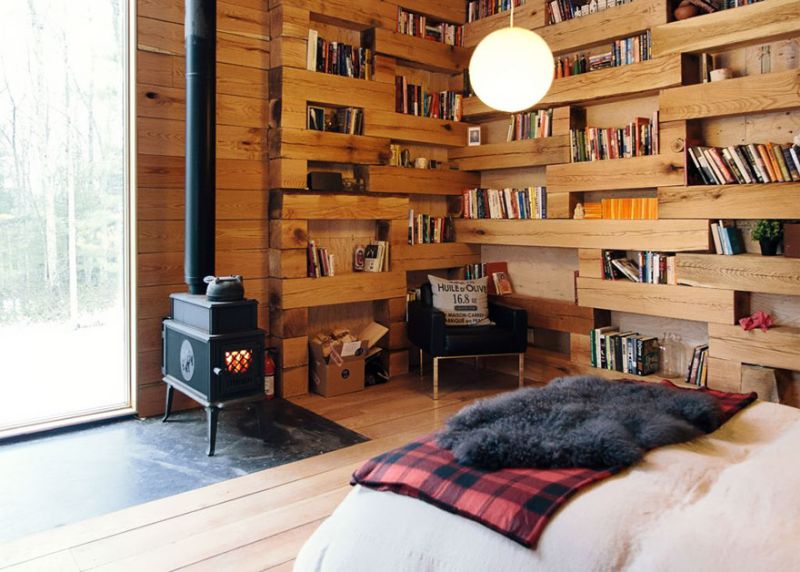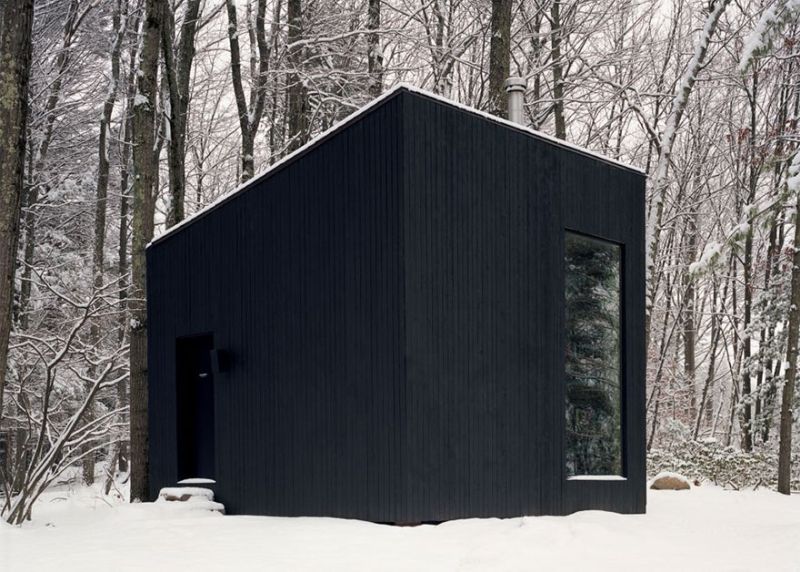 Via: BoredPanda