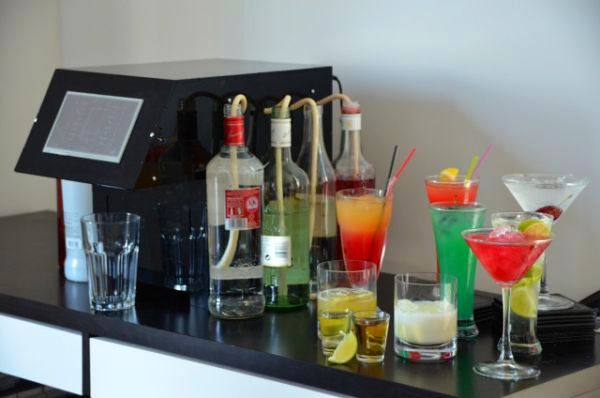 UK-based programmers Alun King and Chris Whitcombe have recently created the BoozeBot, a cocktail making robot programmed with Raspberry Pi, a touch-screen and bottles of whatever drinks you want to hook up to its counter-top. The device includes white colored pipes to attach up to 16 bottles of different ingredients for various flavored drinks. It also contains a library of 4,500 drink recipes to make delicious cocktails in few seconds tasting exactly like the one you get in bars.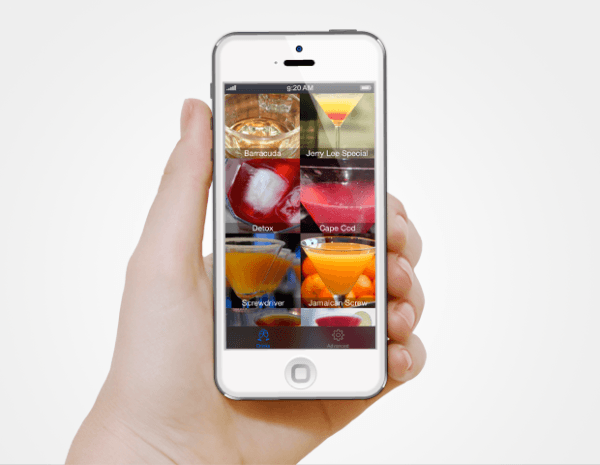 You can order drinks from the device by using its touch screen or via mobile app, which supports Wi-Fi connected smartphones, tablets or laptops. The device can be used at homes or for business purposes, providing flexibility to guests for easy access to the cocktail-maker through their smartphones or tablets from any corner of the home within Wi-Fi range. The machine prepares a perfect cocktail of your choice just within 30 seconds with pinpoint accuracy of ingredients used for that particular drink.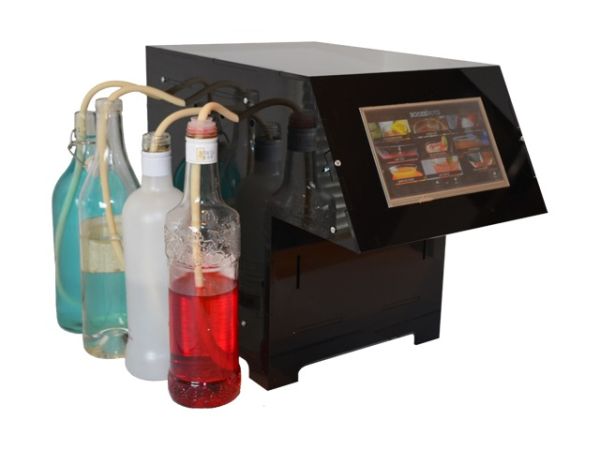 Earlier, we introduced you to a 3D printed cocktail-making machine called Bar Mixvah with identical concept. But, BoozeBot clearly beats the 3D printed cocktail maker by its ability to prepare 4,500 drinks and that too within 30 seconds.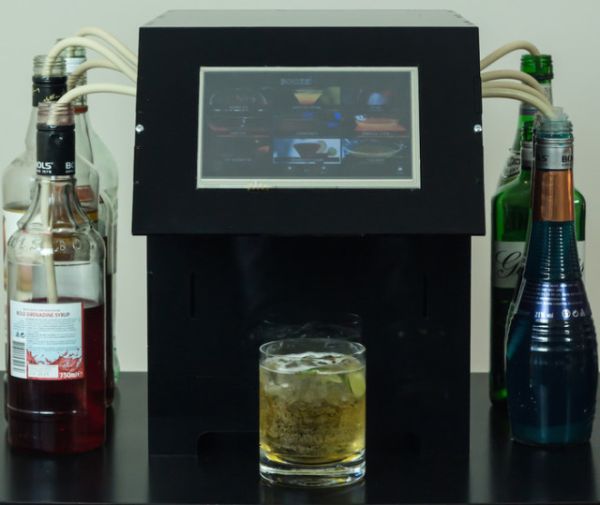 Currently, the BoozeBot is up for funding campaign on Kickstarter to achieve target of £60,000 (approx. US $1, 02,207), and you can pledge certain amount from the campaigning website for £399 (approx. US $680). Hopefully, this robot bartender will achieve its goal amount soon to transform your cocktail tasting experience forever.
Via: LaughingSquid