Looking at the broader picture of IoT applications and a connected future for smart homes, Bosch has come up with a projection module which has plenty to offer. Dubbed the BML100PI module, this device projects an interactive display onto any surface, turning it into a gesture-controlled input.
The prototype was revealed at CES 2019 in Los Vegas and Bosch is pretty confident about its prospects. This module is aimed at home gadget makers and manufacturers. Especially furniture and appliance makers can embed this small device into their products for unique functionality.
Projection from this module is scanned by a laser beam which detects any gesture inputs. For example, touchscreen projected onto the door of a cupboard will display a daily calendar, weather widgets or apparels sold by shopping sites. Or maybe an interactive screen projected onto the shelf of your bathroom to book dry cleaning services.
The possibilities are endless considering the IoT applications and eagerness of manufacturers to inculcate smart features in their home-oriented products. What this means for the end-user is an exciting future with an interactive ecosystem of connected living.
According to Bosch, the technology is going to be available in the second quarter of 2020. In the meanwhile, we can expect to see an improved version of this projection display at CES 2020.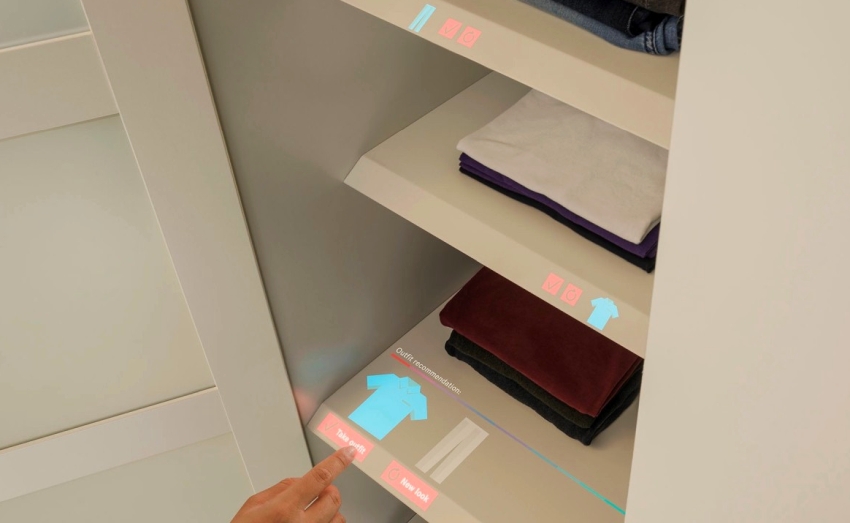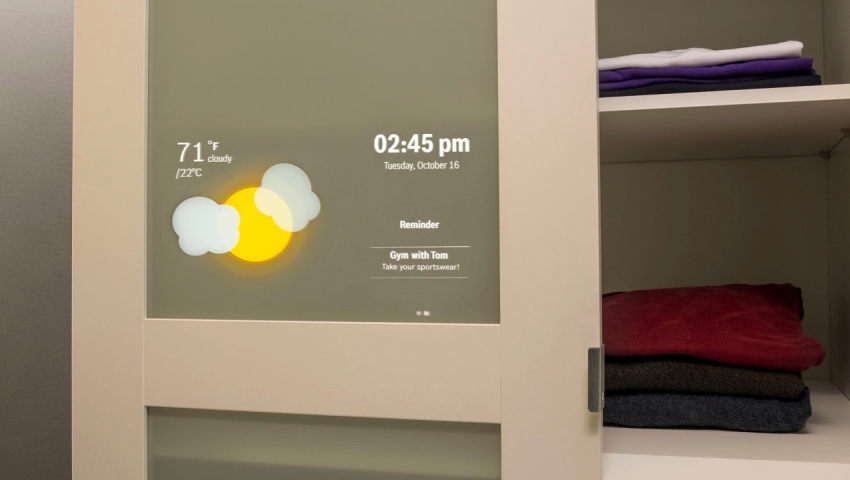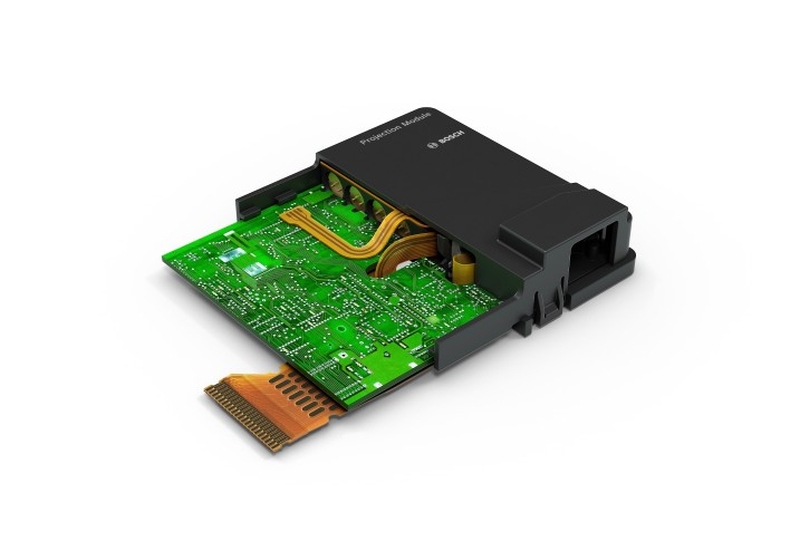 Via: NewAtlas