Australian architectural firm Neeson Murcutt Architects has created a cubical wooden cabin called Box House at an un-serviced rural campsite located near Sydney. The house is reminiscent of a rural barn in middle of a peaceful natural environment. It is designed for the client who often visits here for camping with family and friends and wanted a simple prototype shelter at the location.
It is built entirely of Australian hardwood timber and glass, into a modern cube-shaped design offering basic necessities to the owner. The house is completely made of wood internally as well as externally, with a fully glazed north wall and small windows on rest of the walls for owners to enjoy view of the surrounding landscape while relaxing inside.
Entire structure of the house rests on four concrete piers that slightly elevate the house from ground level to reduce its impact on the environment, thus making it an eco-friendly home. This cabin features a 36-square meter wooden floor and a small loft of almost half of that size, for providing a spacious interior for the client. The water supply to the house is through its rain water harvesting system and water is collected in an elevated tank kept at its back.
The architects have also formed an outside fireplace and a bathtub that enable users to camp without worrying about basic requirements of living. Box House has become an additional charm to the campsite as well as for owners to cherish memorable moments with family or friends.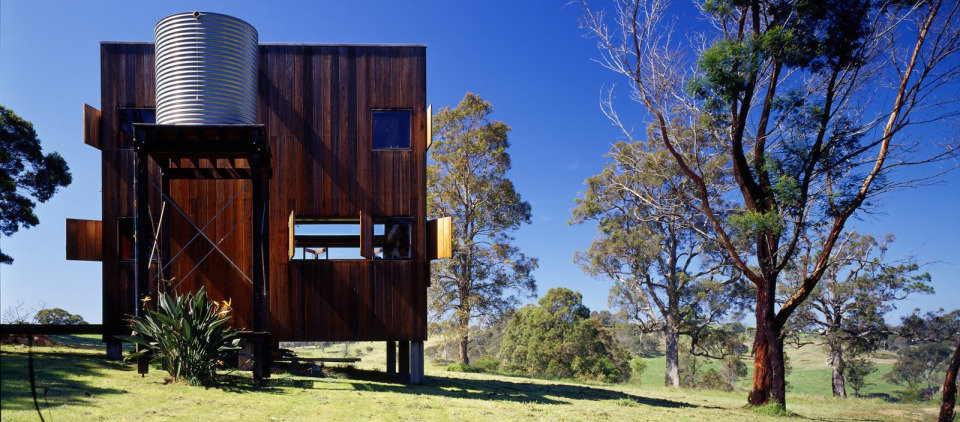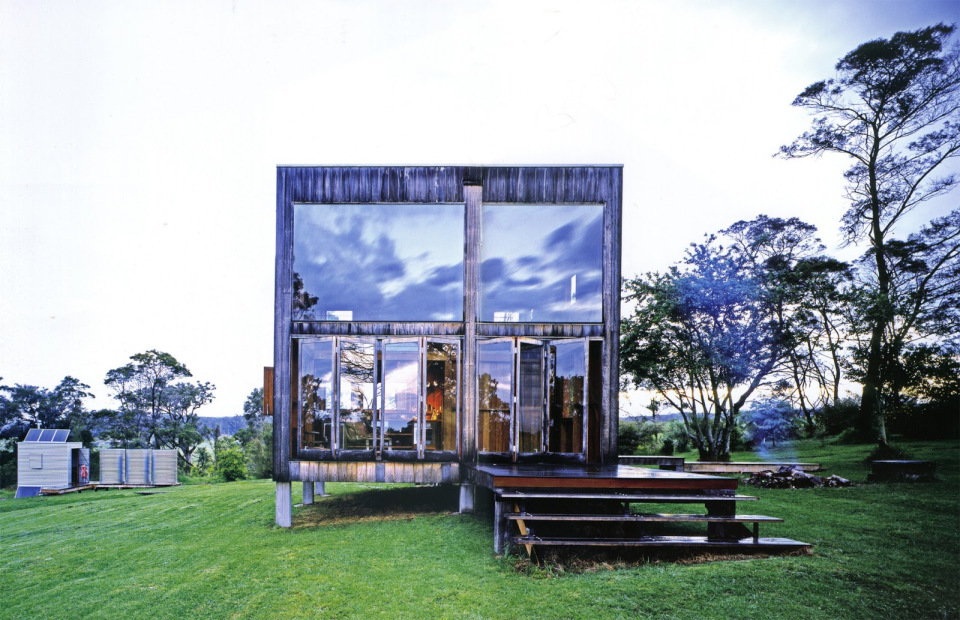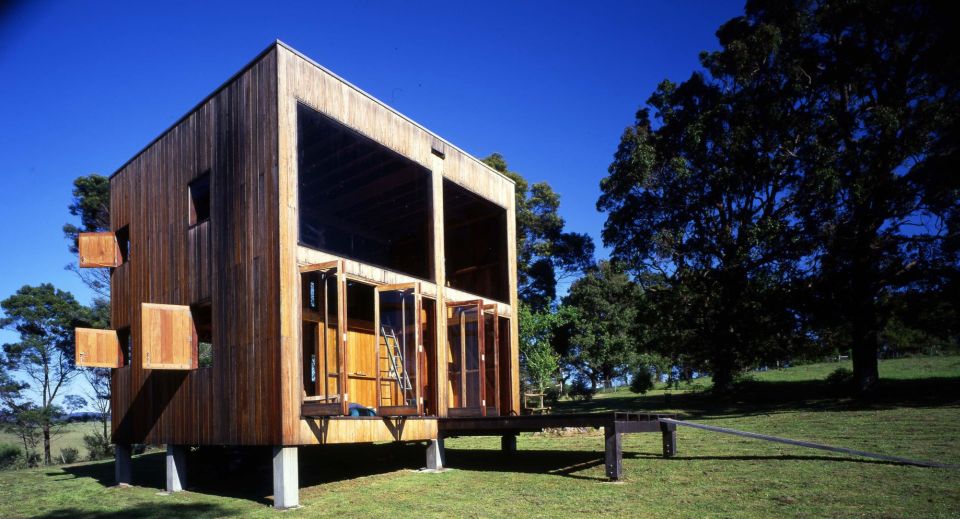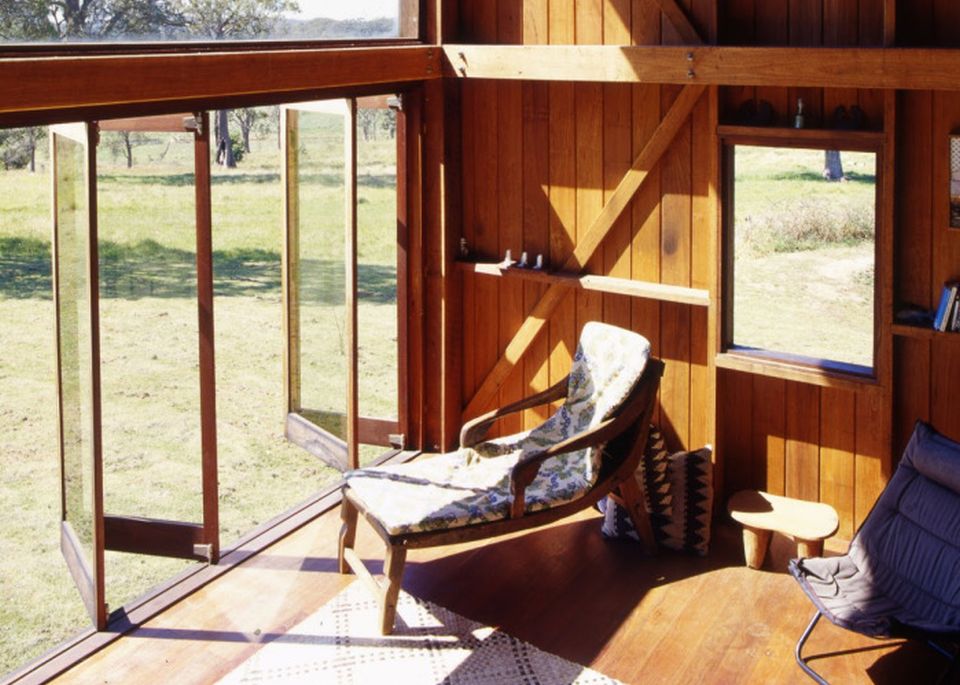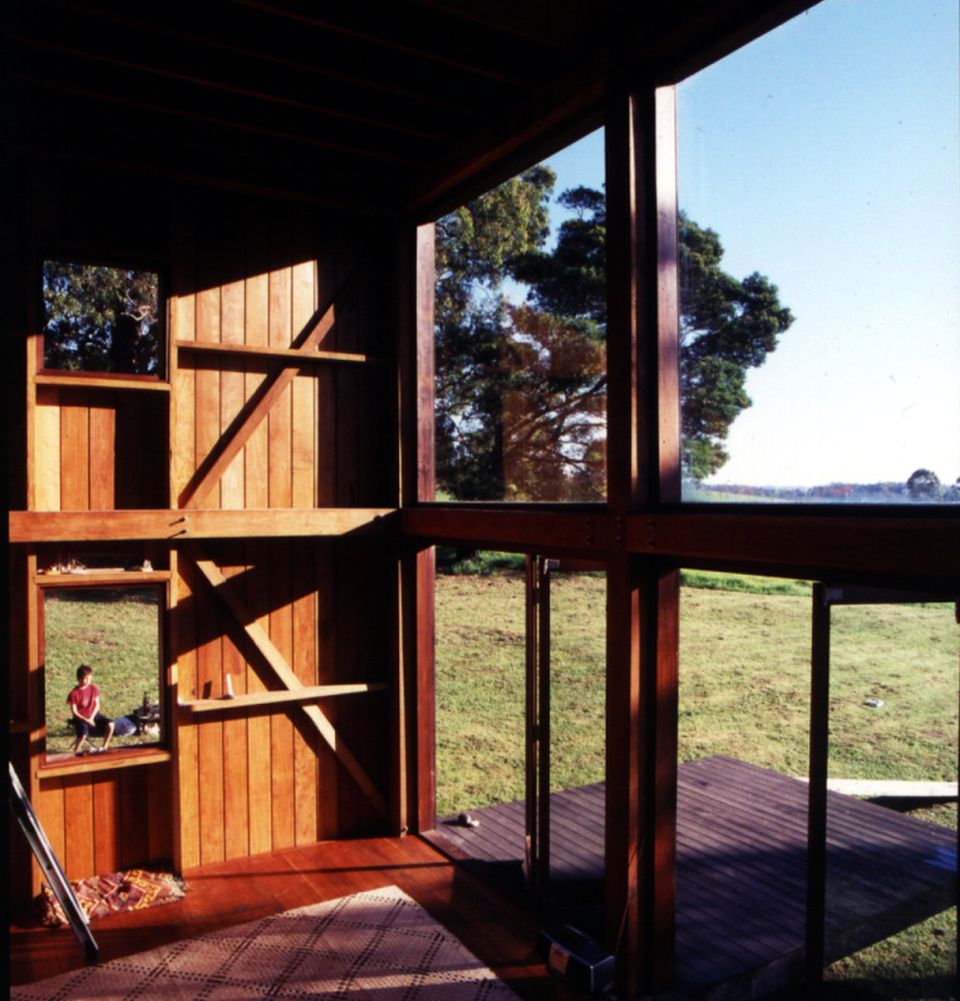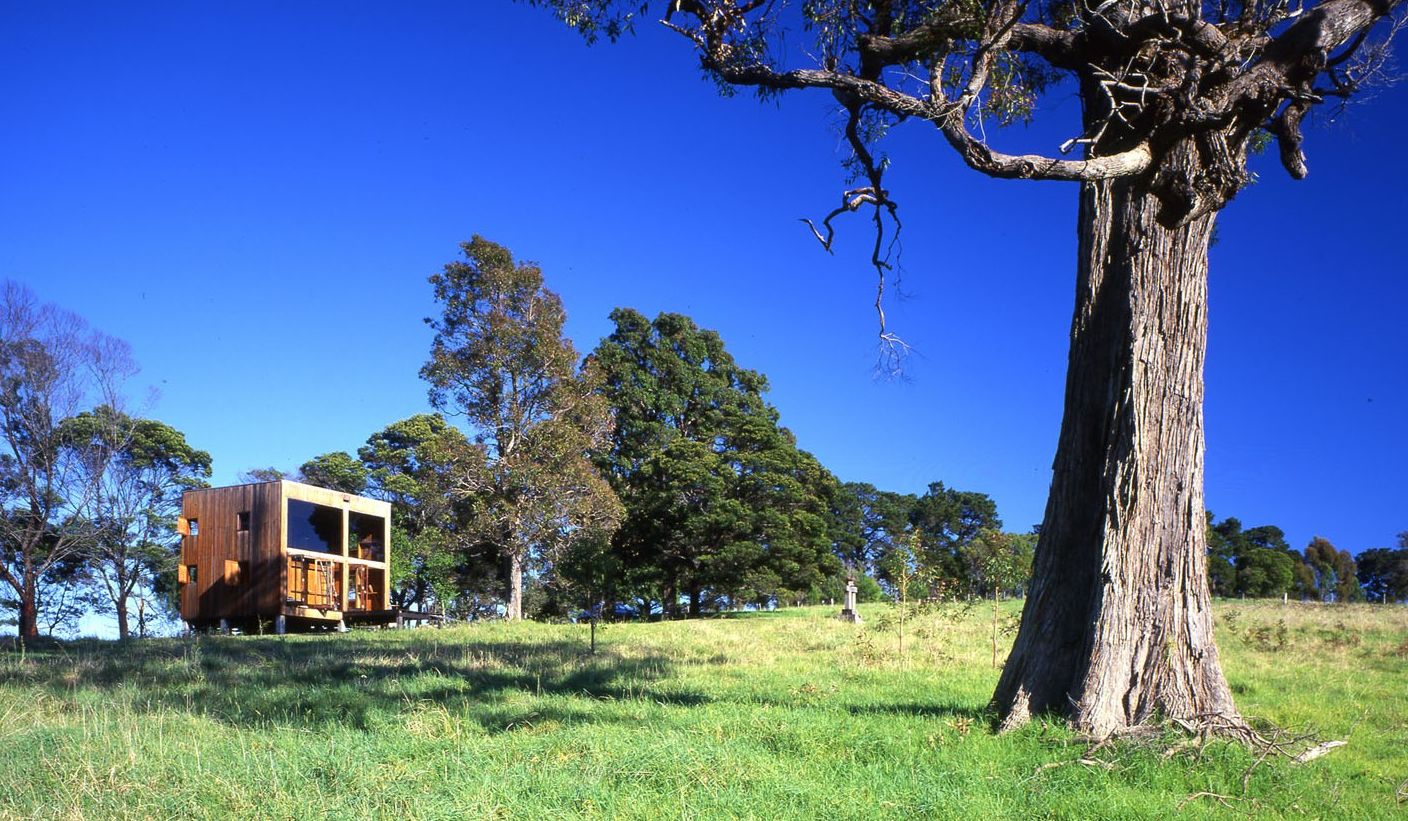 Credit: SmallHouseBliss