Norway-based architectural firm Rintala Eggertsson Architecture has created a small prototype dwelling in form of the Boxhome in Oslo, Norway. It is a small house built over an area of about 19-square meter with all basic necessities required for a comfortable living. This is basically a two-story house that features four rooms including- a kitchen and dining, a living room, a bedroom and a bathroom.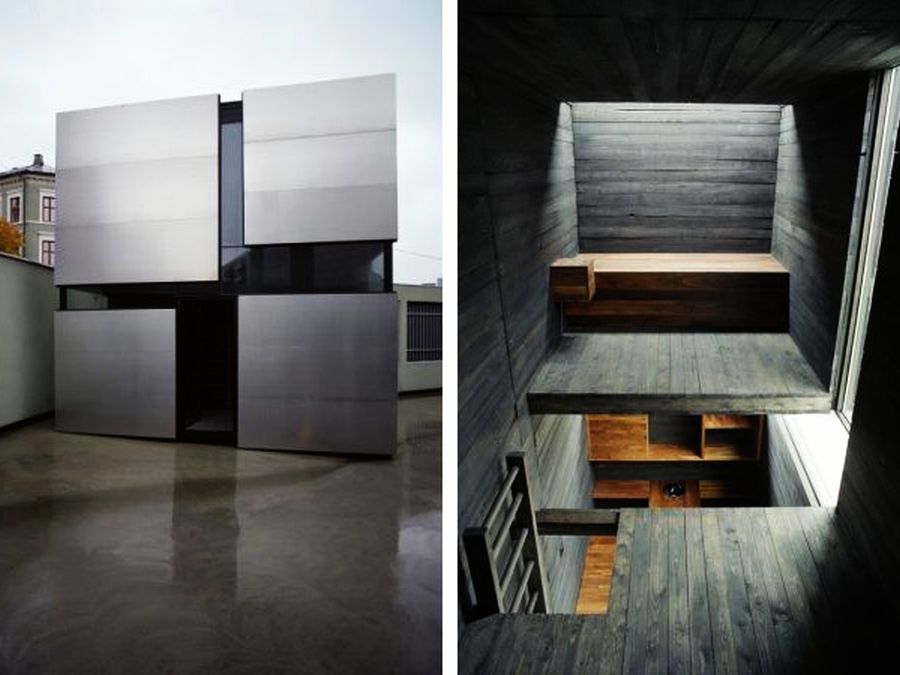 The lower level comprises of a kitchen-cum dining area and a living area, and the upper level has plenty of space for a bedroom and a bathroom. A ladder is placed in center of the box for accessing upper floor and also has plenty of lighting fixtures for providing proper lighting inside.
Exterior of the building is covered with aluminum for a unique and stylish look and also has a crooked cross-shaped insulated glass for letting in the daylight and regulating temperature of the home. Interior is lined completely in wood for a warm and cozy environment inside to protect the inhabitants from cold weather of Norway.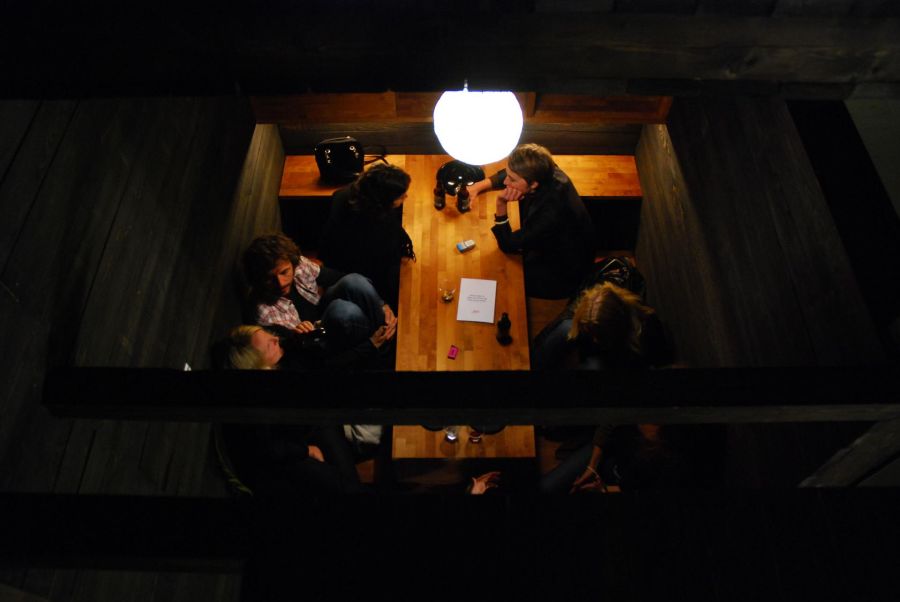 This simple design by the architects proves that for urban living more number of rooms doesn't matter, what matters is the quality of space and appropriate use of materials like lighting and other natural resources for a tranquil lifestyle.
Via: OpenBuildings